Your shorts won't be the only things going shorter this summer. As celebrities unveil their latest do's, we're seeing a new hair trend on the horizon.
Cutting your hair is popular again; whether for a role or lifestyle change, celebrities are going shorter for summer. This past season, the shag was more prominent than ever taking the place of "long layers" and the popular lob. With more traditional shaped bobs on the runway and celebs debuting their shorter cuts; expect your clients to ask for similar shorter styles.
Most recently, Kristen Stewart made a bold move, bolder than we've seen from her before. She opted for a bright blonde buzz cut and everyone is going nuts for it! She showed up to her Personal Shopper premiere wearing the new 'do with dark brows and dewy perfect skin. What do you think?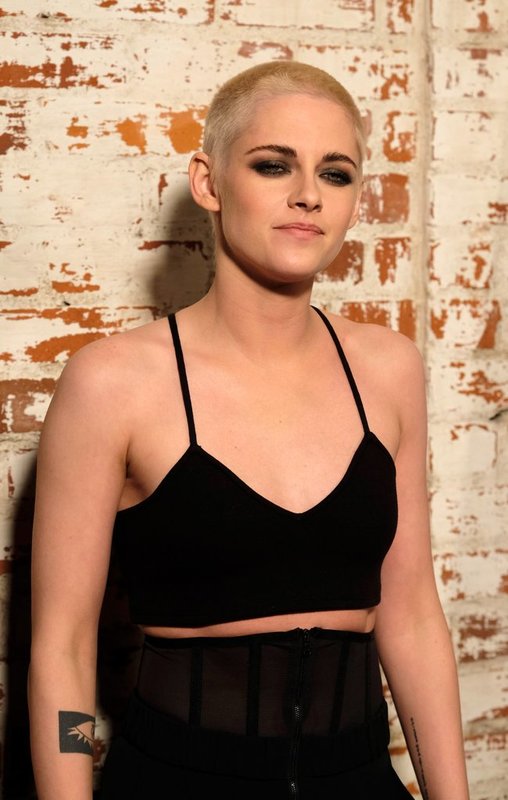 Getty Images
January Jones joined rank with the shag club! She's always donned a shorter style, but this time she added bangs and a choppy feel reinstating the shag as the go-to style for summer. Thinking of getting a shag? Check out these expert tips for styling it!
From bloragne to platinum blonde, we've seen Katy Perry change her color numberous times, now we're seeing her take on a whole new silhouette with her Miley Cyrus-esque look. Redefining feminism was her explanation for the chop, although she also noted that part of it was because of extreme breaking from dying her hair. Either way, more power to you Katy!
Sometimes, cutting your hair just feels good. It's a freeing feeling, like having a weight lifted. It is an empowering action when starting a new chapter in your life or simply as a pick-me-up. A temporary transformation with lasting effect, go on an adventure this summer – try out a new cut!
---
Tus pantalones cortos no van a ser la única cosa que va ir más corto este verano. Como celebridades revelan sus últimas recomendaciones, estamos viendo una nueva tendencia de cabello en el horizonte.
Cortando tu cabello es popular otra vez; ya sea para un cambio del rol o estilo de vida, celebridades van a ir más cortas para el verano. Esta pasa temporada, la "pelusa" era más prominente que nunca tomando el lugar de "capas largas" y el popular lob. Con más tradicional bobs en la pista y celebridades debutando sus cortes más cortes; esperan que su clientes te van a preguntar por cortos similares.
Más recientemente, Kristen Stewart hizo un movimiento atrevido, más valiente que hemos visto de ella antes. ¡Optó por un pelo rapado rubio y brillante y todo el mundo está loco por ella! Apareció a su estreno de Personal Shopper luciendo un vestido tejido del cuello alto de Chanel con cejas oscuras y piel perfecta.
¡January Jones ha unido al club de la pelusa! Siempre ha lucido un estilo más corto, pero esta vez añadió flequillo y una sensación entrecortada que rehabilita la pelusa como el ir-a estilo para el verano. ¿Pensando en conseguir una pelusa? ¡Mira estos consejos expertos para peinarlo!
De cabello de color naranja de sangre a color platinado, hemos visto a Katy Perry cambiar su color numerosas veces, ahora le vemos tomar una nueva silueta con su esco-look de Miley Cyrus. Redefiniendo el feminismo fue su explicación para el corte, aunque también indico que parte del corte era por daños extremos por teñir su cabello. De cualquier manera, ¡más poder a ti, Katy!
A veces, cortar el cabello simplemente se siente bien. Es un sentimiento de liberación, como tener un peso levantado. Es una acción que autoriza comenzando un nuevo capítulo en su vida o simplemente como un estimulante. ¡Una transformación temporal con el efecto durable, embárcate en una aventura este verano – prueba una nueva corte!
Read more from Estilo y Forma on our blog and follow us on Facebook and Bangstyle for more helpful tips and tricks!