Written By: Ashlee, Cover Style: Mark Williamson
The "Bob" continues to be hotter than ever. Trendsetters, magazine editors, even our hair-obsessed writing team, could have never predicted its 15 minutes of fame to last this long. The astoundingly long list of celebrities like Taylor Swift, Kristen Stewart, JLo, Dakota Johnson, Emma Stone, Cameron Diaz, Keira Knightly, Kati Holmes, Scarlett Johansson, and Emma Stone are all rocking the trend year two. With that set of A-list names, it makes you wonder if there's anyone left with long hair in Hollywood!
Let's be clear, if it were anything else, I would say it was passé to be so obsessed in year two. Like the Balenciaga bag, one year was really enough. But in this case, it's classic, it's chic and all it's around phenomenal. I couldn't be more thrilled that the trend has gone beyond the usual one season flash in the pan and is now considered a hair salon staple.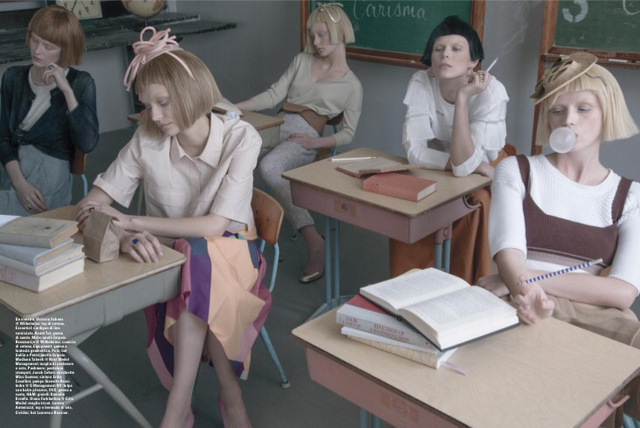 Style: Mark Williamson
The bigger question is why? Who started the trend this time around? And why is it so damn hot over a year after if broke? There are probably a ton of reasons why the trend is staying at the top of its game. Maybe it's the freeing sensation of letting go of your long locks or maybe it's relief that short hair is finally being called sexy. Maybe it's because the trend isn't new at all, having seen its fame many times in centuries past. Maybe it's just that we are embracing an edgier version of femininity by breaking the rules of long hair equals pretty and sending hair clichés packing for good.
I have another theory…. Sia! Yeah, I said it, SIA, the singer Sia. Let's think about this rationally, she was the first in contemporary fashion to walk out on stage with the striking short style. Belting out her heart-breaking music while standing painfully still in a Blonde Bob. It may have been a wig, but it got everyone's attention. It STILL has everyone's attention.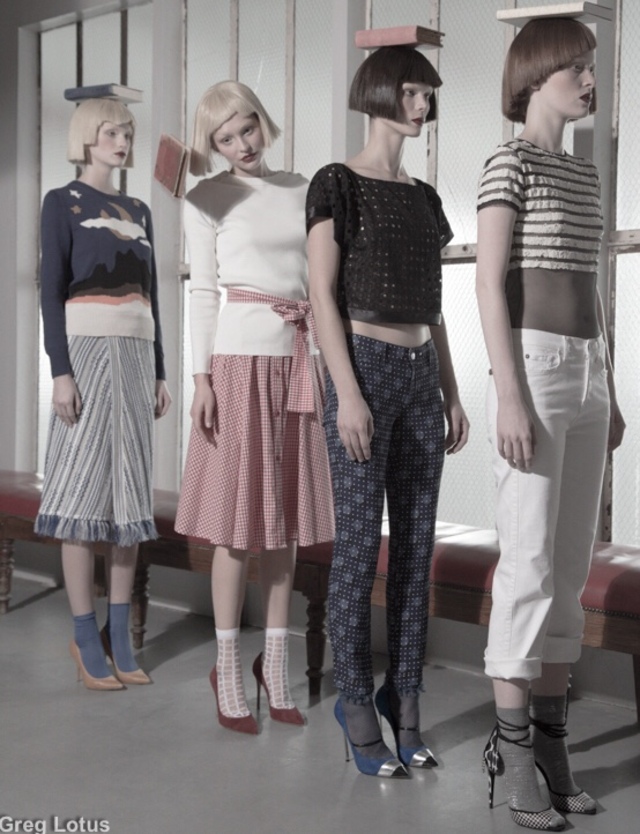 Style: Mark Williamson
I realize this theory comes from an obsessed fan. Like an "on repeat" playing super-fan, but it makes perfect sense. While trying to convince us that she's "got thick skin and an elastic heart", she's a blend of heartbreak and high fashion looking effortlessly chic behind the blond bob. Wiping away the handcuffs of long hair, embracing a millennial quality of an emotional freeness, just like the subtle crack in her voice. It's traffic stopping.
---
Whether you wear it in an icy blonde or a wavy "non-toured" brunette; long heavy fringe with playful air-dried waves in the shape of Sia's bob is enough to turn heads. A frankly, who wouldn't want that?!