Does anyone else pine over that perfect runway hair? Not straight, nor curly, and seems to be popping up in every editorial from Vogue to the latest Free People Catalogue. It's messy chic at its best, hair that looks like "#IWokeUpLikeThis" but really it took hours to look like this…
Bangstyle teamed up with Eduardo Ponce, to show you how it's done!
Eduardo Ponce, grew up around hair, helping his mom at age 6 by putting rollers in her hair, always destined, in highschool he knew it was for him. He loves his job because he gets to help women build confidence. And adores the honor of having his work walk a red carpet while meeting so many awesome people. And the best part, is doesn't feel like work to him because he gets to have fun and be creative. He draws inspiration from old movies, he loves the classics and magazines like Vogue and W. He keeps his eye honed for fashion by watching runway shows on youtube, especially old runway shows - as he states "90's Chanel is Everything!"
I doubt anyone would disagree!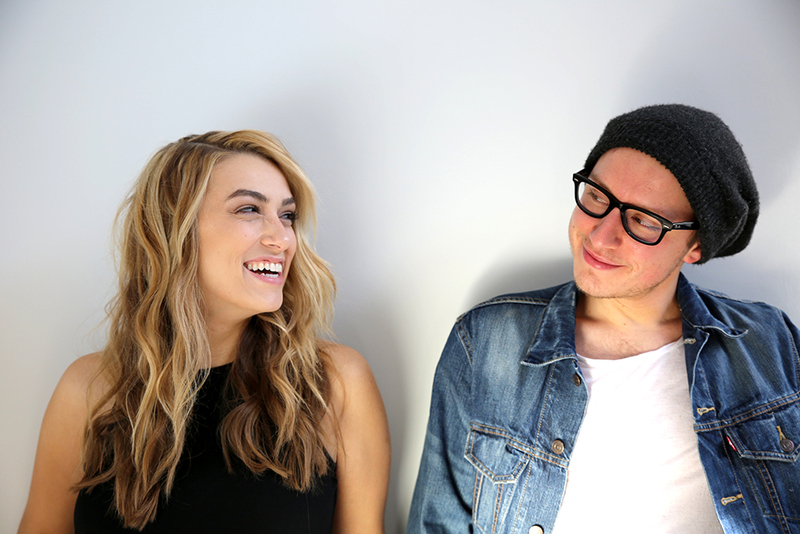 Eduardo's Rituals for a Successful Shoot?!:
FULLY STOCKED KIT . COFFEE. AND CONFIDENCE.
So when Eduardo stopped by we chatted about fashion, trends, beauty tips, and periscope... you know,all the good stuff. Then we got down to business, and this masterpiece was born.
---
The Look: Tousled "Undone" Waves.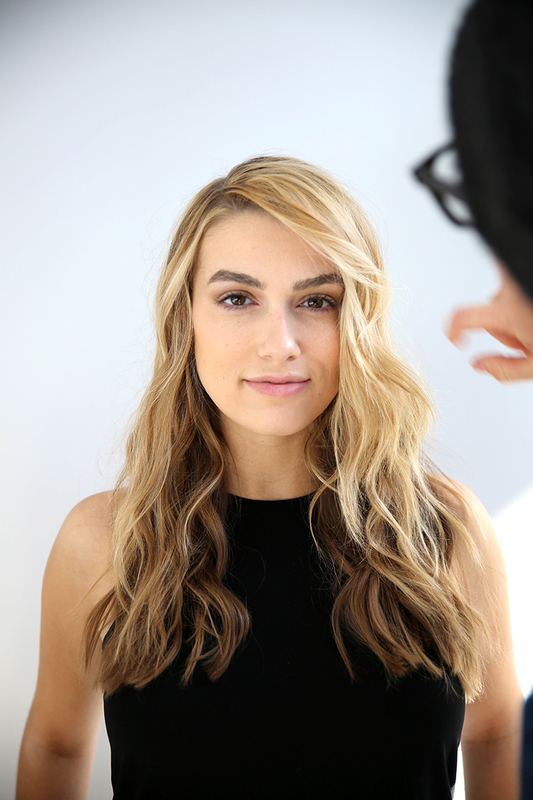 ---
How to Get it: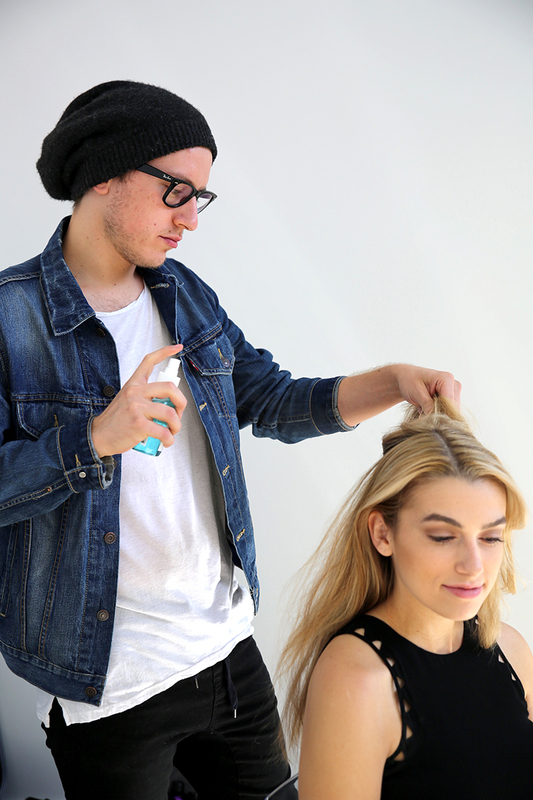 Rough dry hair on low heat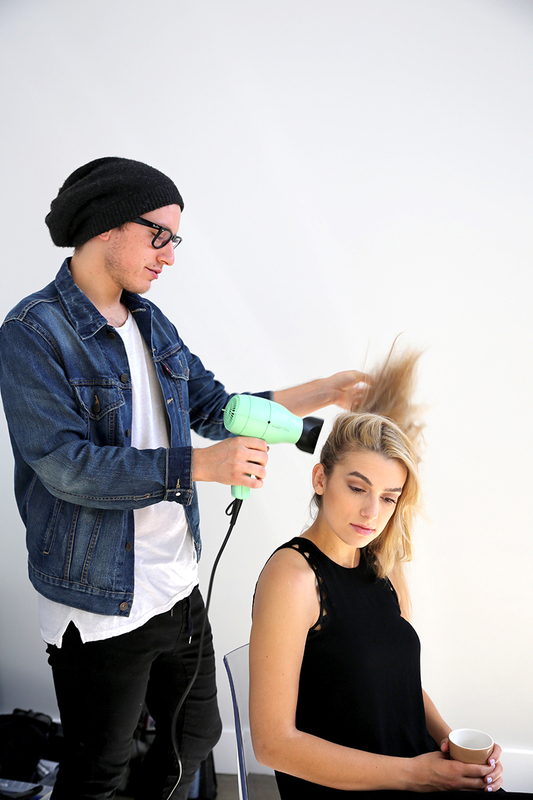 Take small sections, section hair in two, piece out small sections and begin curling in alternate directions using a 1" Harry Josh marcel as a wand.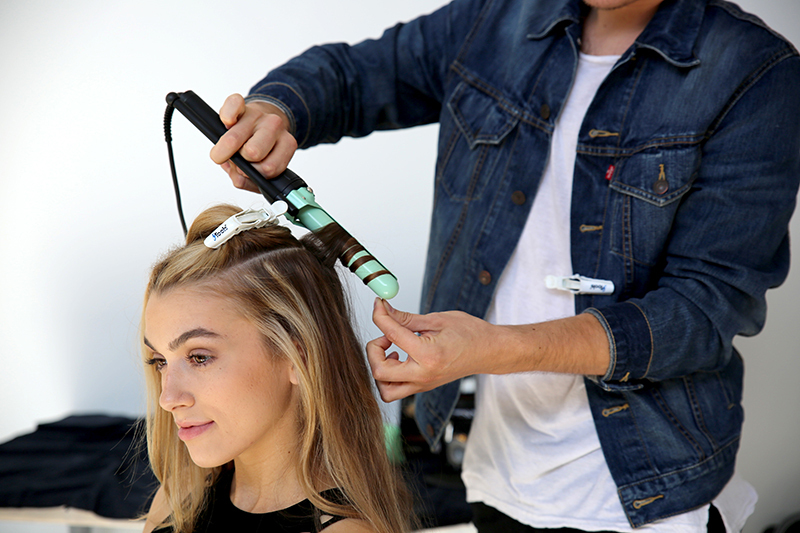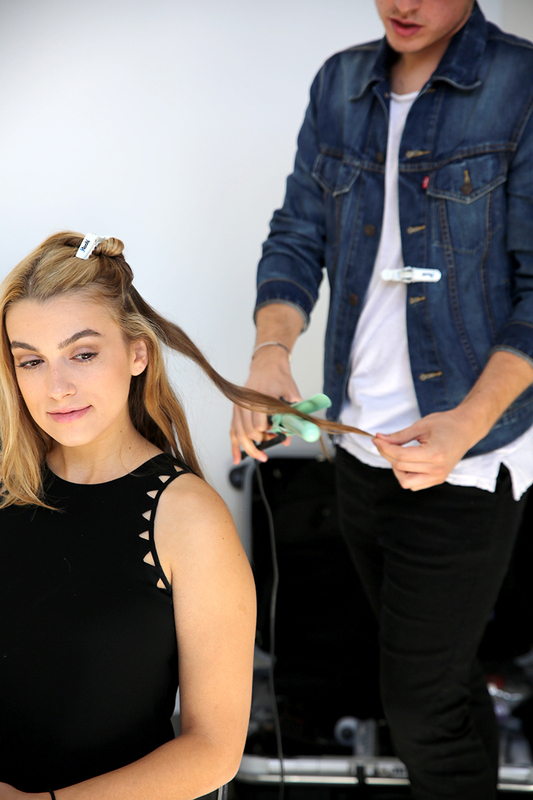 Leave some ends out (to be on the straigher side) while curling others, this helps achieve that piecey "undone" texture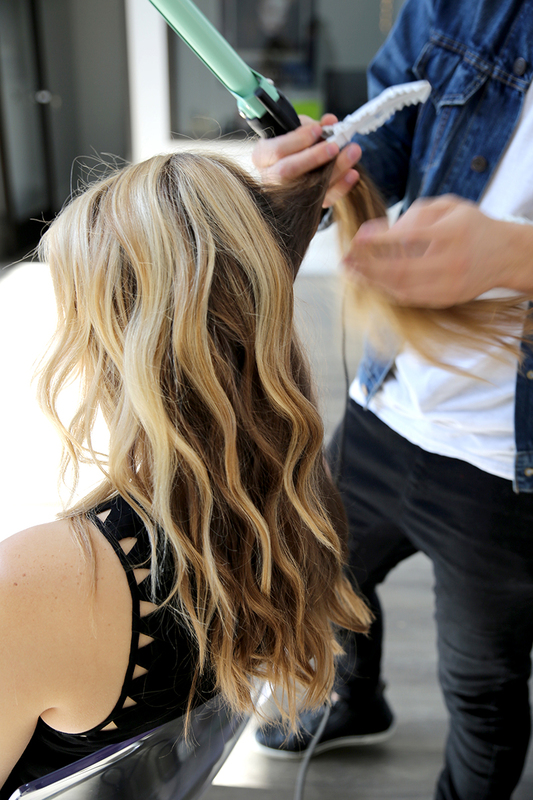 Once you release the curl, expand it, to let it cool and avoid becoming too tight of a curl.
​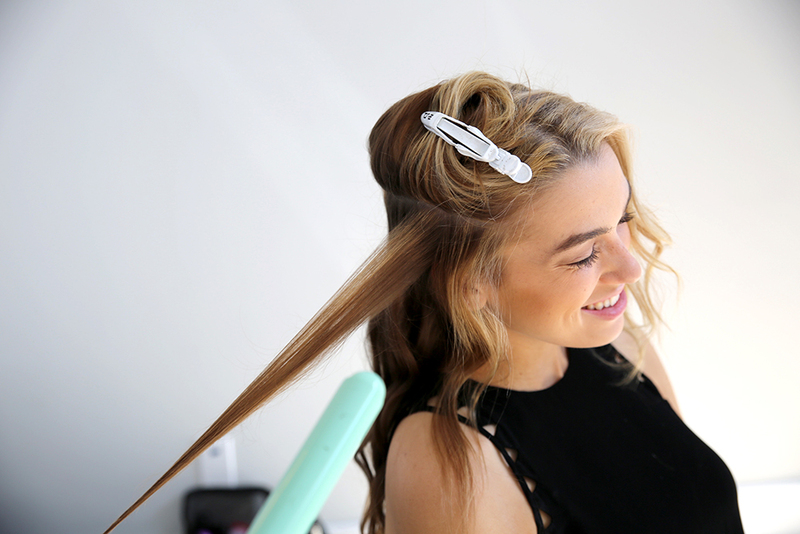 For finishing, use texture paste to scrunch through the ends and piece them out.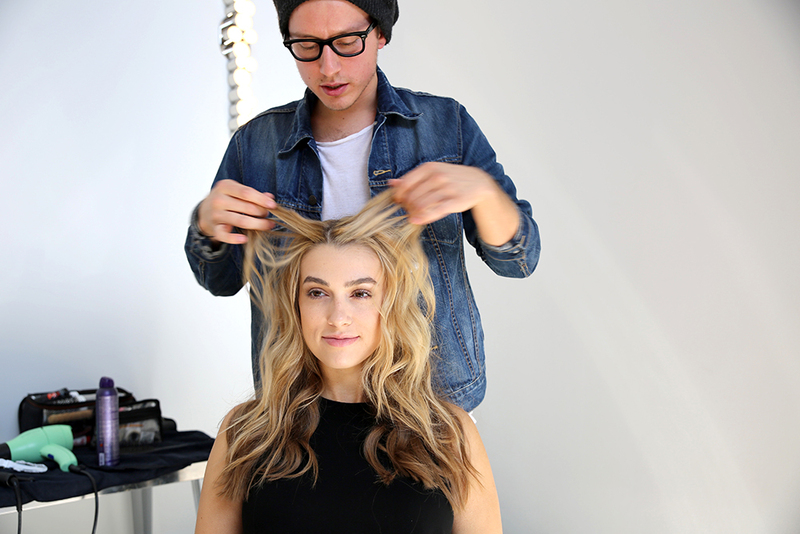 Spray dry shampoo at the roots to add volume.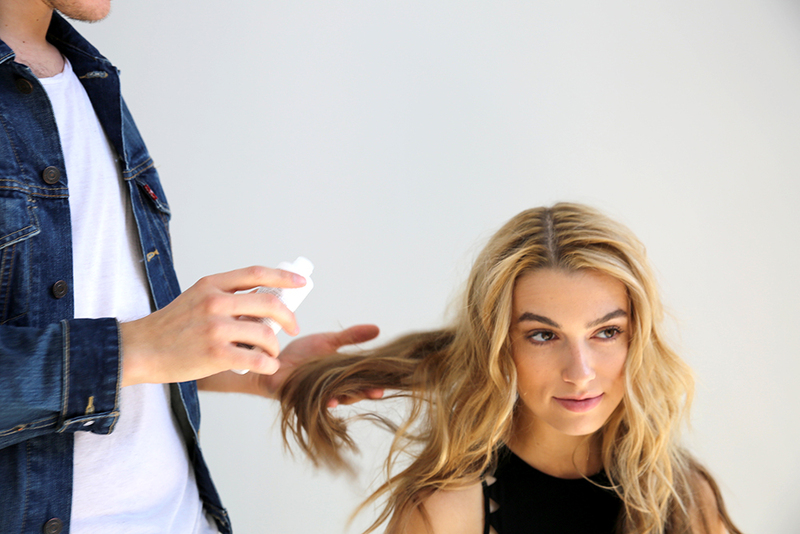 Use Caviar Texture Spray from mid shaft to ends to add additional volume at the ends, as well as texture.
Finally, apply Robert Ramos Finishing Spray to finish. I love this hairspray because it has a playable flexible hold and won't flake.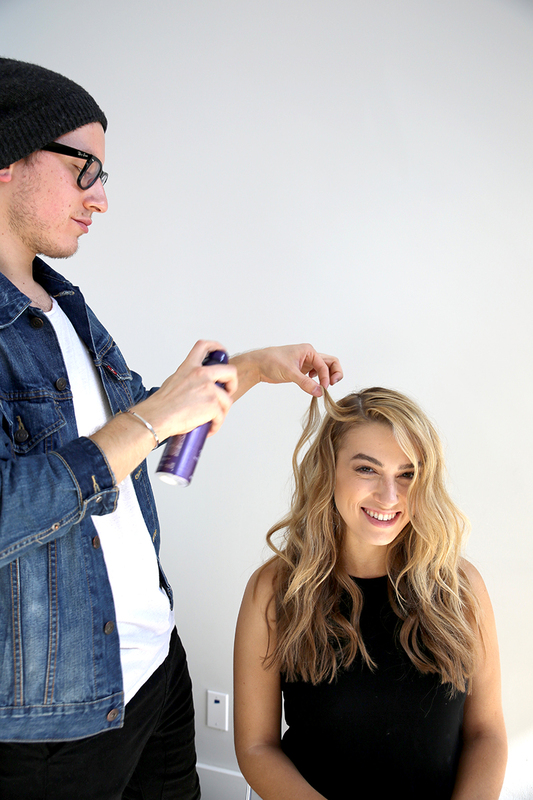 Extra tips for salon stylists aiming to achieve this look?
When you release the curl don't forget to expand it and let it cool. Make sure to use small sections and alternate curling direction. Always remember to curl anything on the hairline away from the face.
Before:
​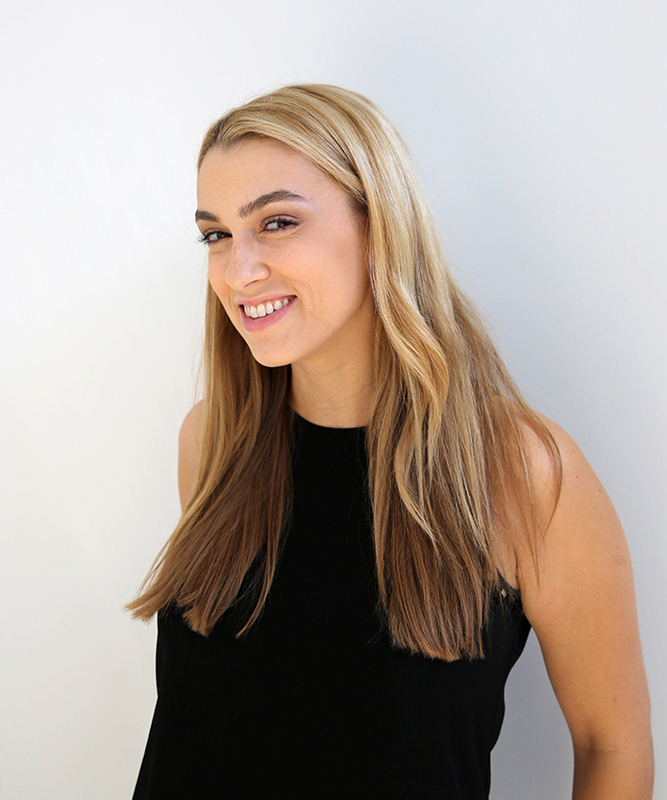 After: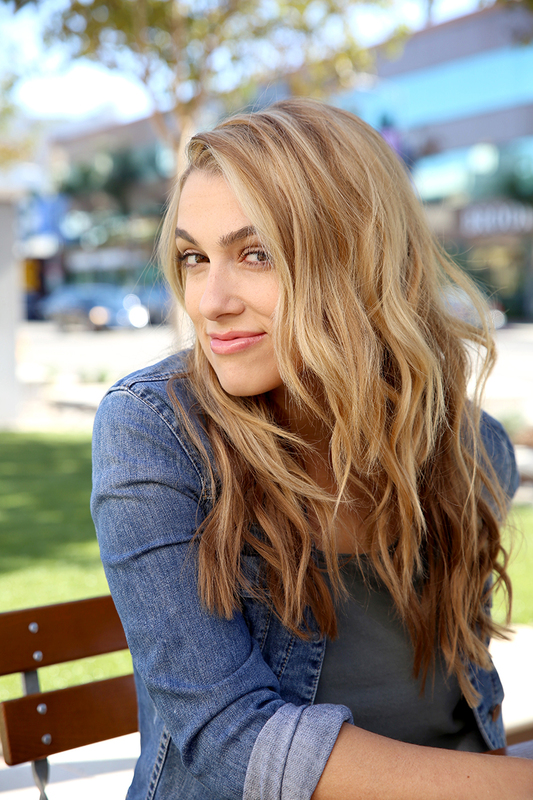 ---
Be sure to stalk Eduardo on Bangstyle to stay up to date on his latest styles!