Learning to work with the texture you're born with is the new black! Whether hair is naturally curly, wavy or on the straighter side, here are a few tips to achieve a textured look by working with what you've already got.  Geneva Cowen, Artistic Director for Sam Villa shows us how to add to natural looking texture with this French Coffee House Texture look. "Texture is what gives a look individuality, whether it's natural or artificial, it's that je ne sais quoi that makes it special.  I've been into building on natural texture lately, working with naturally curly hair and adding a foundation and volume to give it multiple finishes," she says.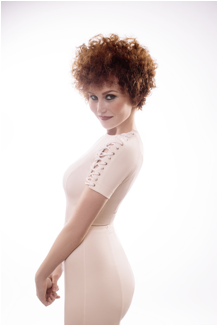 The look is similar to the a Détacher spring/summer ready to wear look: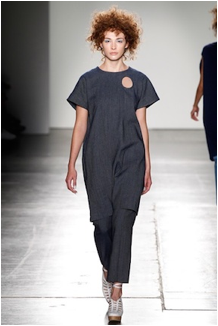 Get the look:  French Coffee House Texture
 
STEP 1: Apply Redken guts 10 and blow dry with a Sam Villa Professional Ionic Blow Dryer and Sam Villa 1" Thermal Brush to build volume and a strong foundation.
 
STEP 2: Roll a section of hair around a Sam Villa Tail Comb twice and then compress it with the Sam Villa Sleekr flat iron to set the curl.
 
STEP 3: Let cool and unwind hair.  Repeat on desired sections.  
 
STEP 4: Separate curl with fingers and finish with Redken control addict 28.
Be sure you join our email list and be the first to know when we release new free education!
Check out  Sam Villa for hot tips, tricks and techniques for achieving professional results at home, including professional recommendations for the tools needed to recreate the looks - Sam Villa Signature Series brushes, combs, thermal tools and blow dryers. Facebook: SamVillaBrand; YouTube: SamVillaHair; Twitter: @samvilla; Pinterest: SamVillaHair; Instagram: @SamVillaHair + #SamVillaHowTo.
*Images courtesy of Glow Communications
Image Credits - Hair: Team Sam Villa; Art Director: Geneva Cowen, Artistic Director for Sam Villa; Photography: Shalem Mathew; Makeup: Lorina Alailefaleula; Wardrobe: Rachel Droege