Model, Natalie Suarez likes to show off her "off-duty model" eclectic style around the beautiful streets of New York. Always ahead of the trend, she teamed up with Matrix Artist, Danielle Keasling to create this unique color story, sparking a new trend among those most fashionable.
---
Natalie was looking for a new look that was unexpected by her followers, she wanted a pop of color but didn't want anything too damaging. She had never experimented with extreme colors and initially wanted to stick with pinks and violets. After an in-depth consultation about what Matrix Colorsync Watercolors could achieve, Natalie was excited to experiment with color melting the entire palette of beautiful tones and create something that was completely unexpected!
Natalie had already heard about the new trend, "hair strobing," originally owned by Matrix hair color. She was excited to take the journey of change with her sister Dylan Suarez (also a fashion blogger). It was exciting to demonstrate how we could bring attention to her beautiful jawline and gorgeous face by the using our beautiful new watercolor tones from our Demi Permanent line, Colorsync. These tones are not direct dyes and have the longevity of a demi color! This gives the stylist a new tool to use behind the chair; we can now offer new fashion forward shades with long lasting results!
Hair strobing is all about using color to enhance your best features. My good friend and fellow Artistic Director, Dan Csicsai and I created looks on these three fashion bloggers. We were lucky to be assisted by Matrix educator, Christopher Walsh. We all know that fashion and hair color go hand-in-hand, so it was exciting to work with these talented bloggers. They all had so much fun and remained open to the creative process, which made the creativity flow!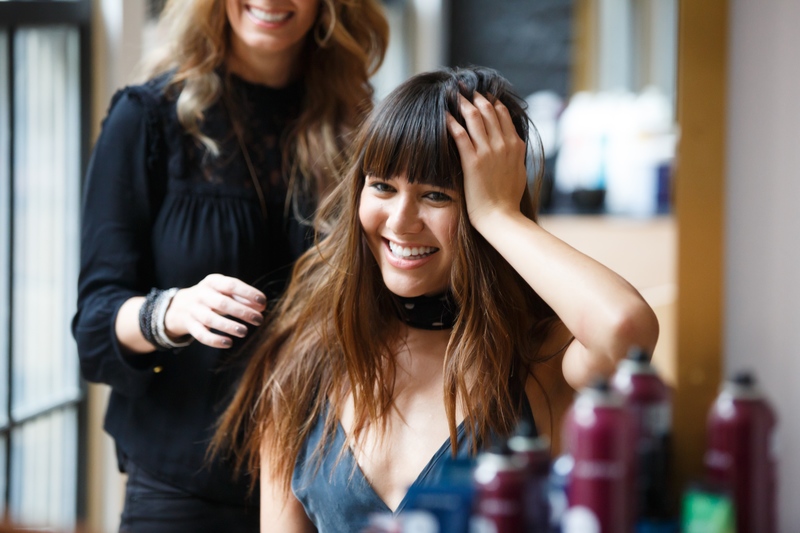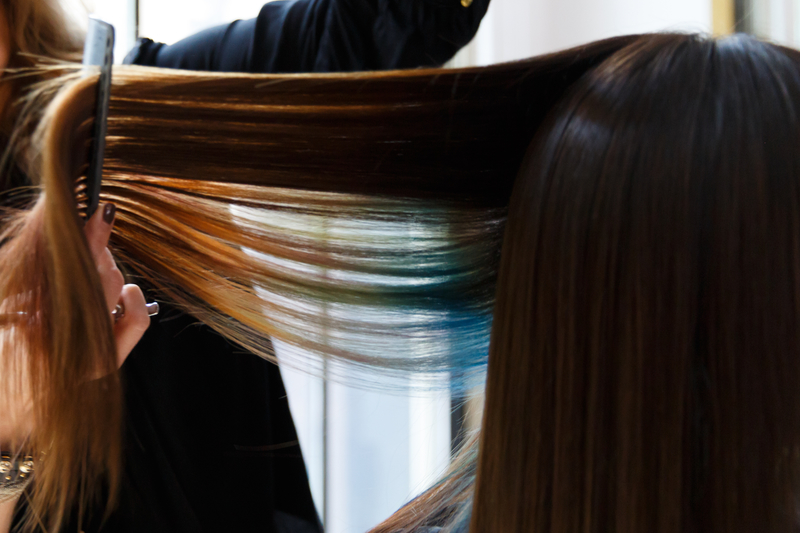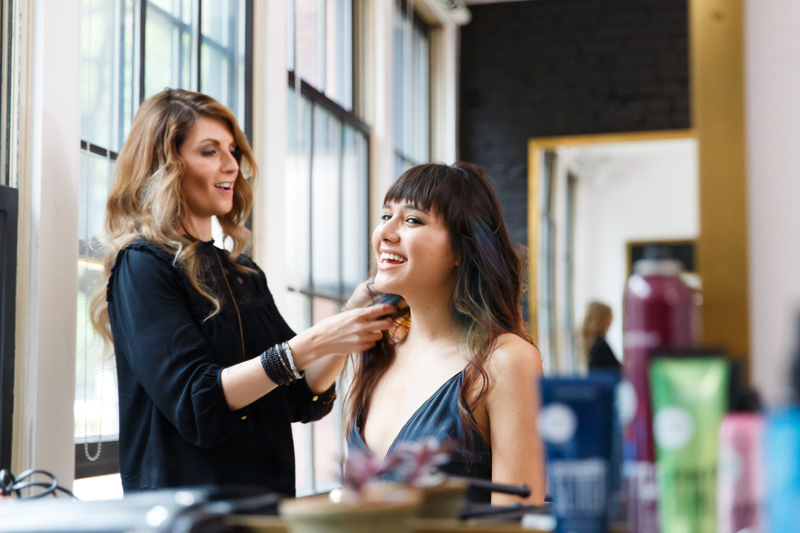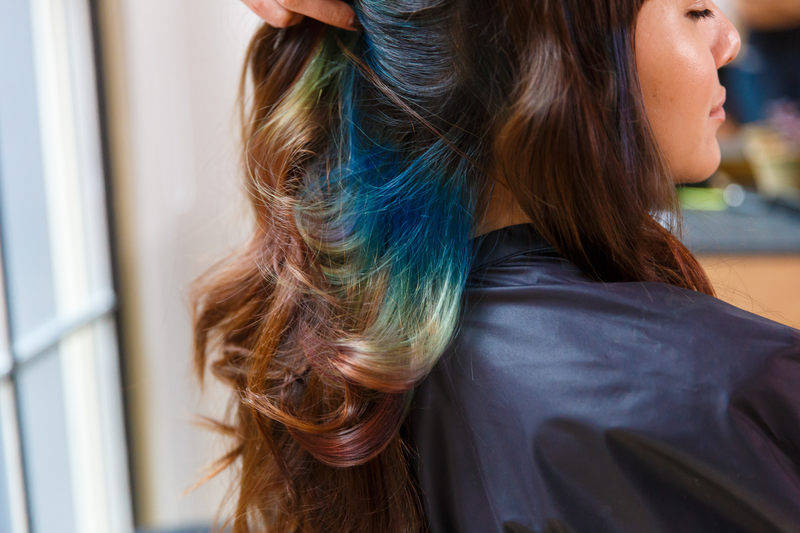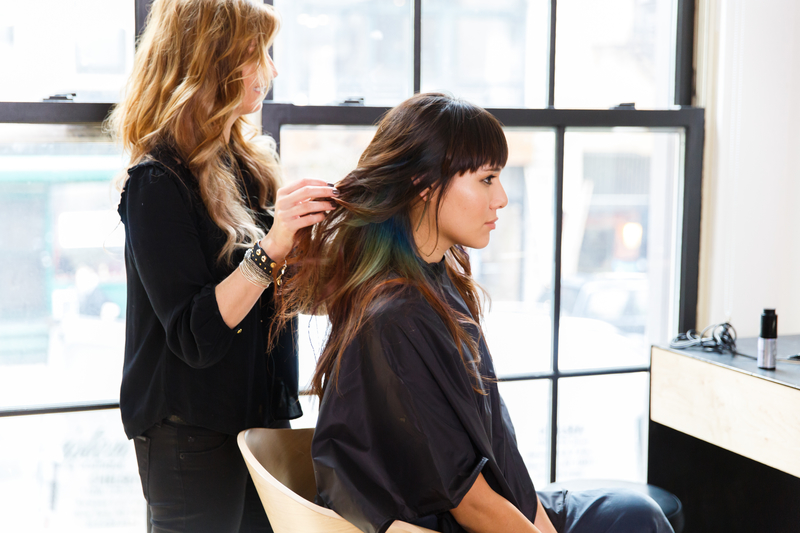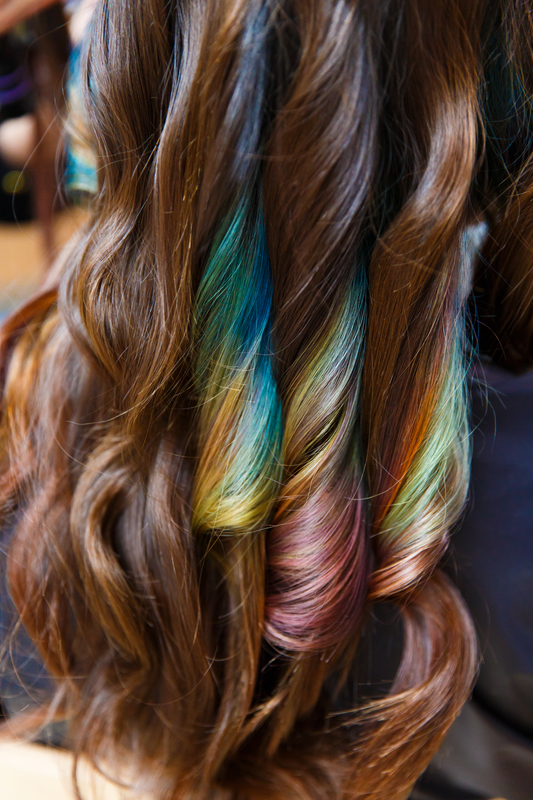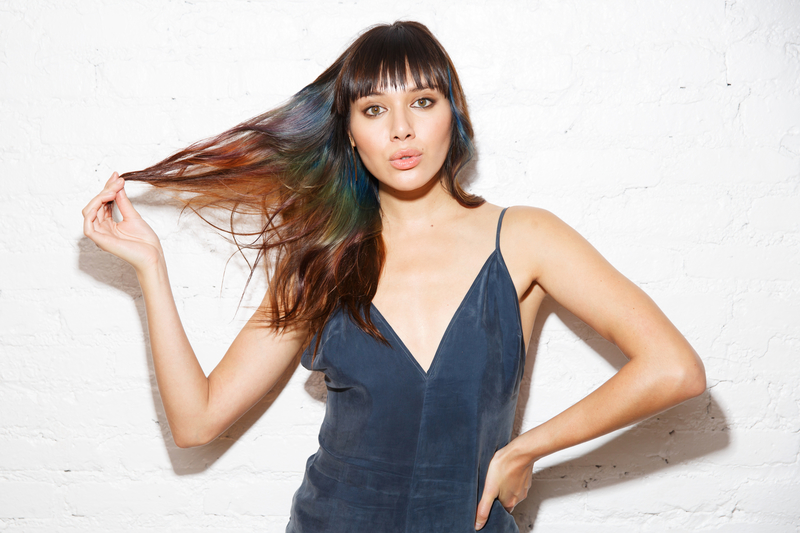 After the shoot, Harpers Bazaar picked up the trend from Natalie's blog and covered the concept; we ended up creating a summer trend that's sweeping the world right now. It's always rewarding to create something so magical by just doing what you love to do. She felt amazing, her followers loved it and my job was accomplished. At the end of the day, nothing is more rewarding than when you make someone excited about their look again.
---
Follow both sisters @NatalieOffDuty @DylanaSuarez on Instagram, and be sure to stalk Danielle Keasling on Bangstyle for all of her latest uploads and inspirations!