Inspired by the carefree attitude in Saint Tropez, this braid is a colourful ode to the spirit of summer. With the option to wear it up or down, this braided bohemian doo has a rocker edge that can be changed as quickly as the tides.
---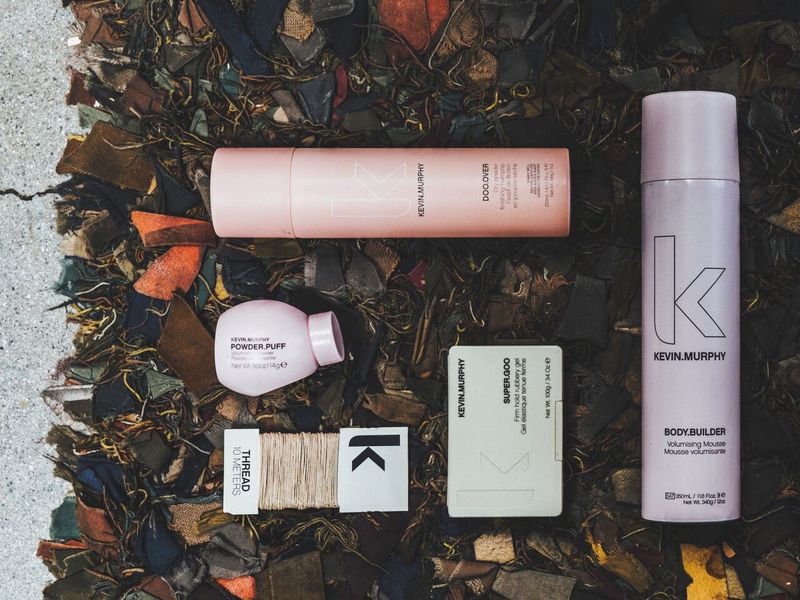 PRODUCTS USED
BODY.BUILDER
DOO.OVER
POWDER.PUFF
SUPER.GOO
PINK COLOR.BUG (optional)
---
STEP 1
Apply a generous amount of BODY.BUILDER to dry hair and work in with a blow dryer.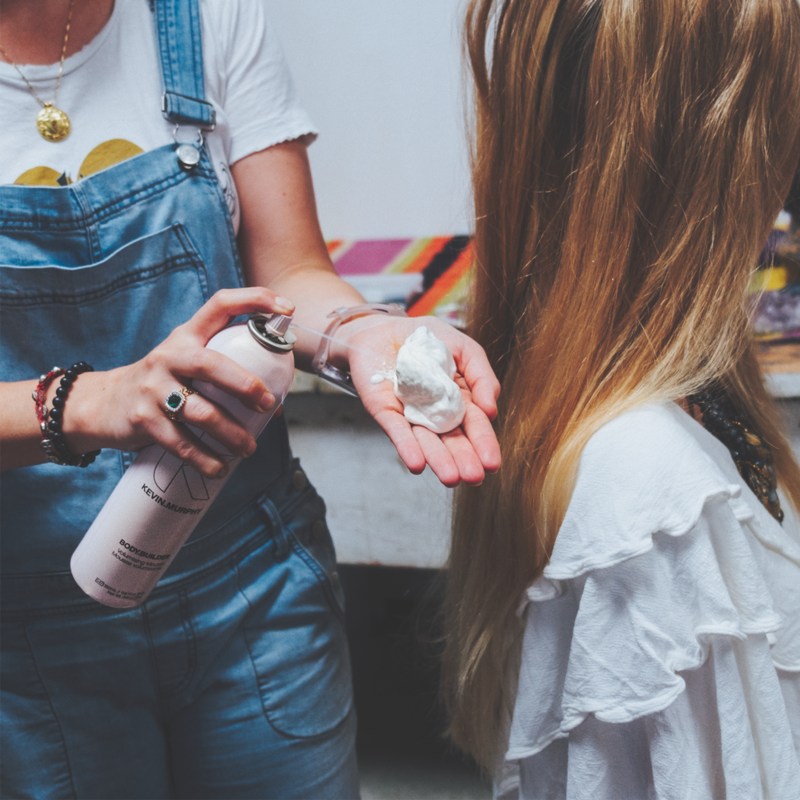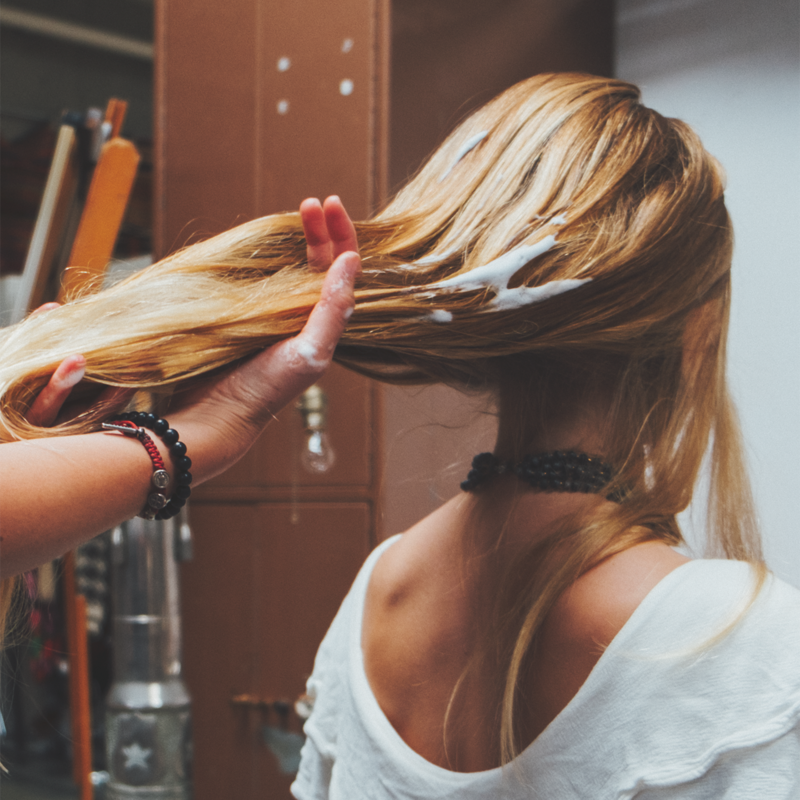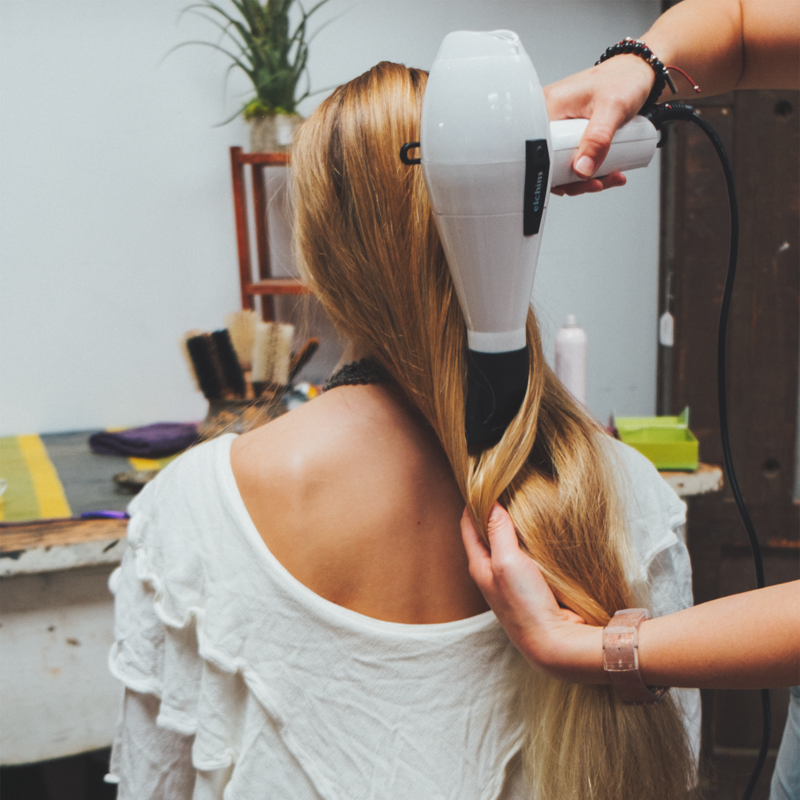 STEP 2
Working in large sections, lift the hair and generously spray DOO.OVER to create texture and and a matte finish.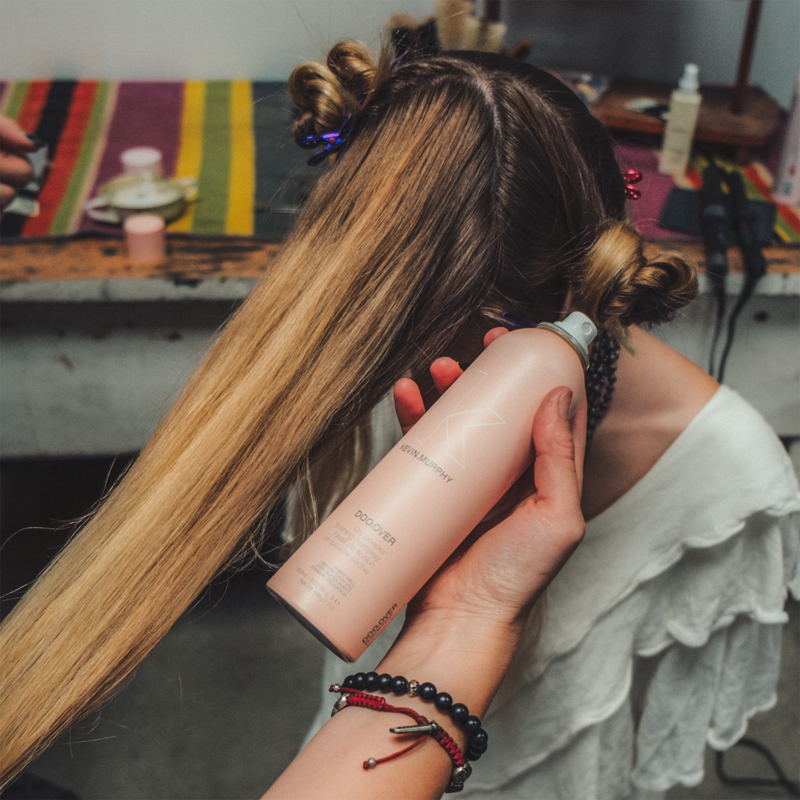 STEP 3
Separate the hair horizontally from in half from ear to ear and clip away the upper portion.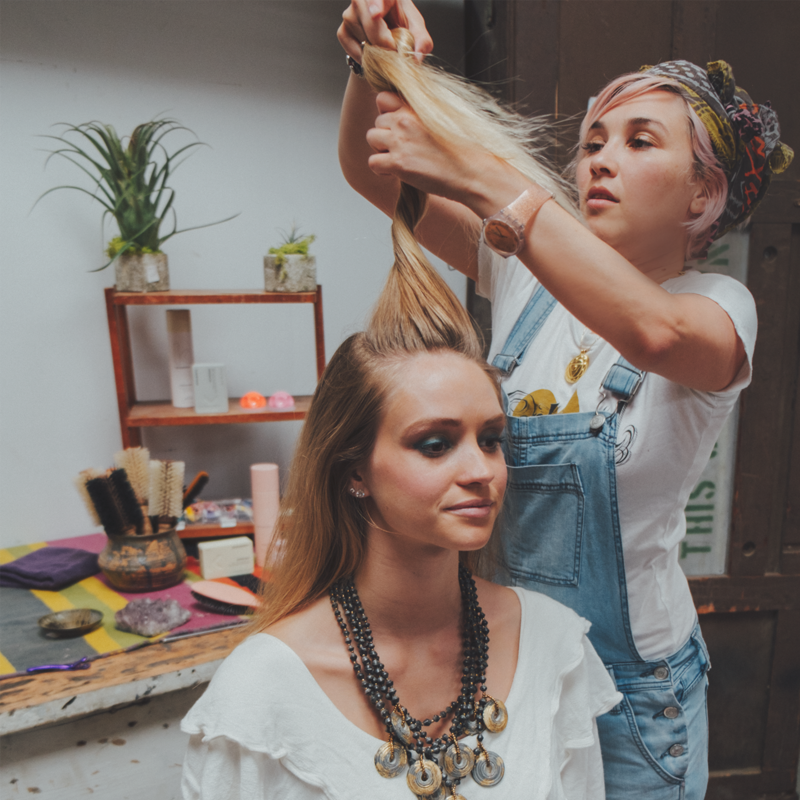 STEP 4
Take some SUPER.GOO and rub on your palms, then tilt head back and do a high ponytail that sits higher than the occipital. Create and secure a braid, then dust on some POWDER.PUFF to set it in place.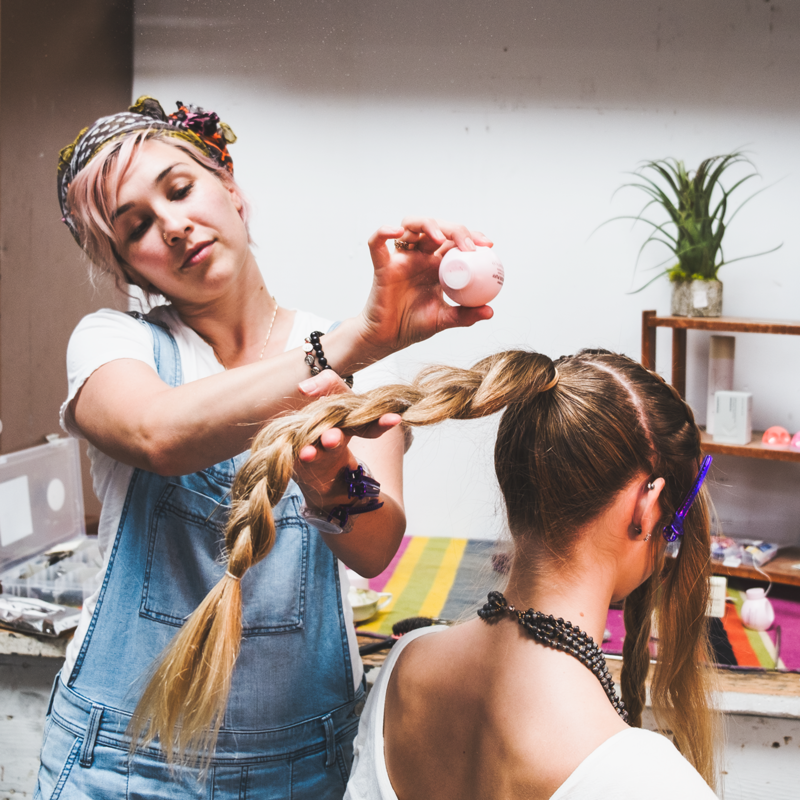 STEP 5
Divide the front half section of the hair into 5 sections, as outlined below.

STEP 6
Braid each of the three sections in the Braid of your choice, working from the back towards the front.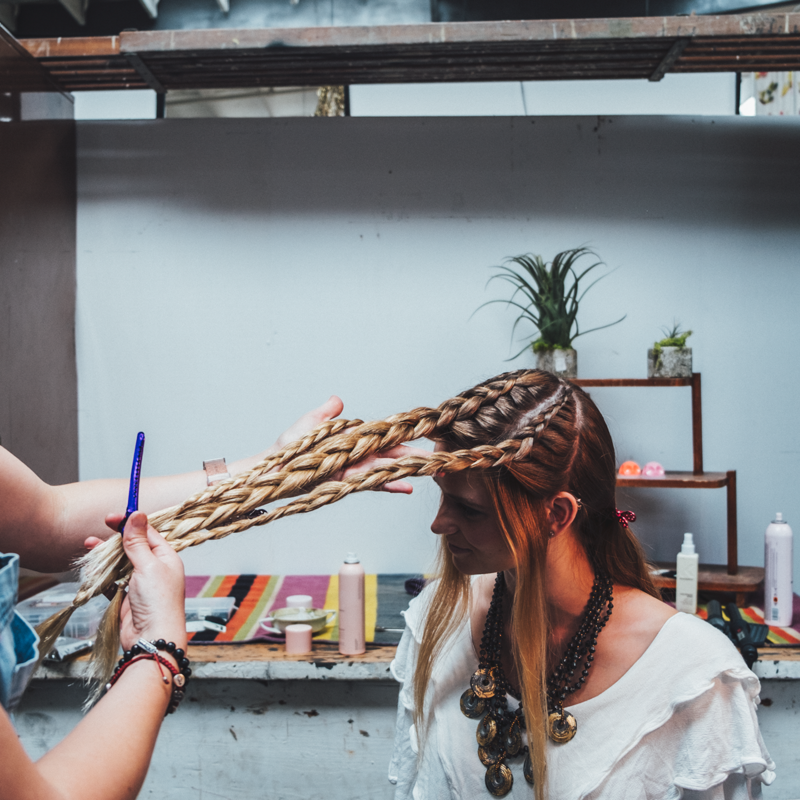 Add POWDER.PUFF and use your thumb and index finger to open the braids and create an undone boho feel.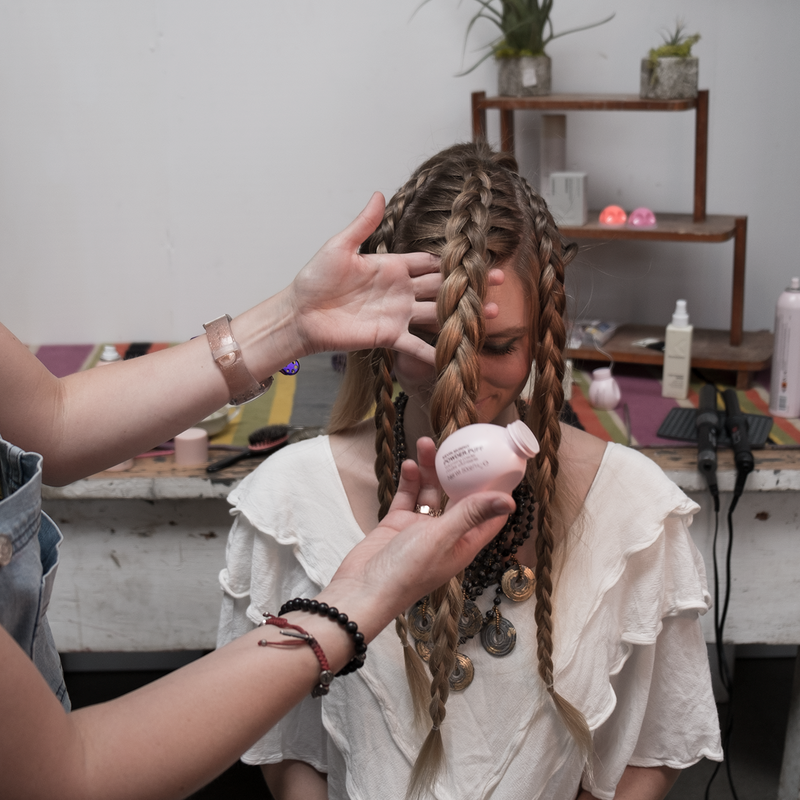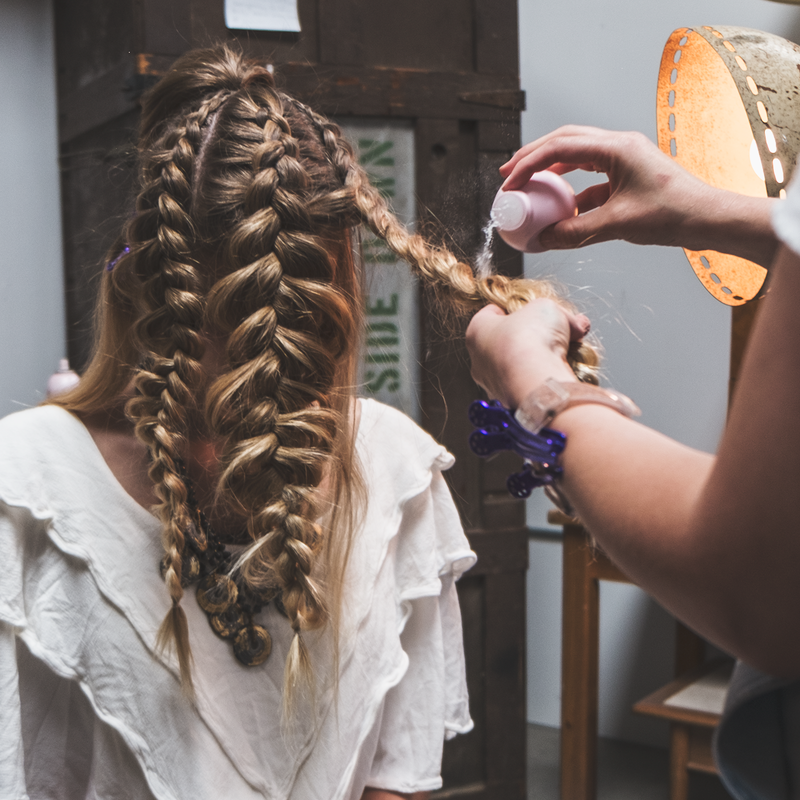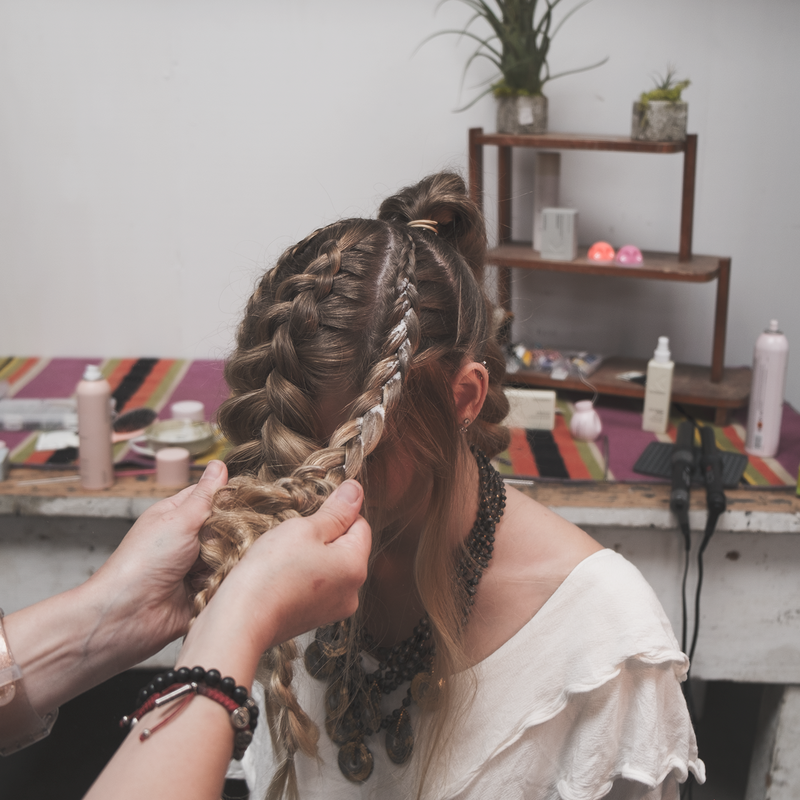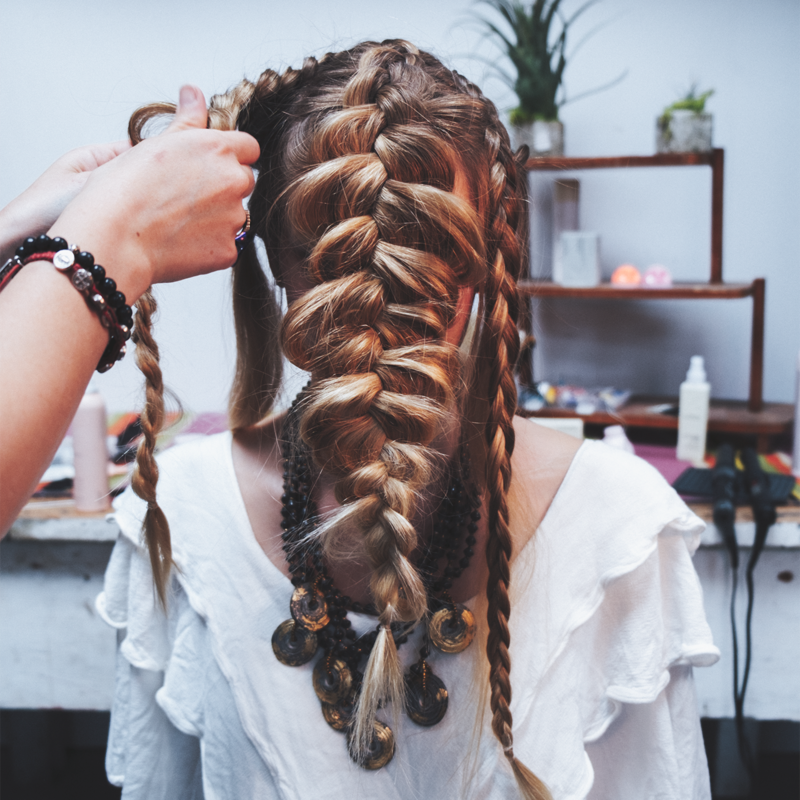 STEP 7
Grab the ends of the three braids and fold over to create a pomp. It is helpful to look from the profile to see the height and balance before securing with long bobby pins.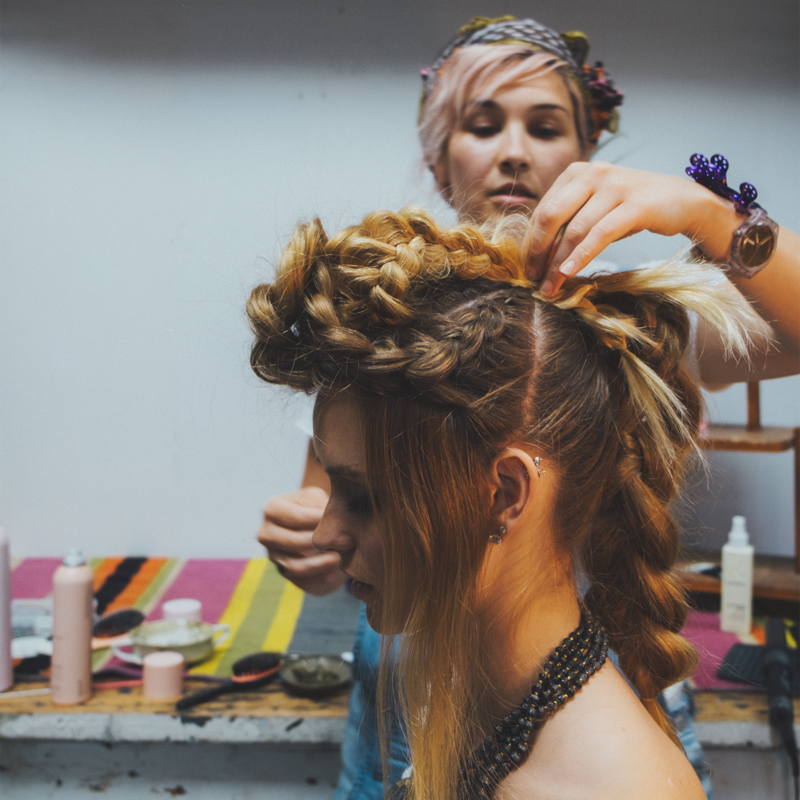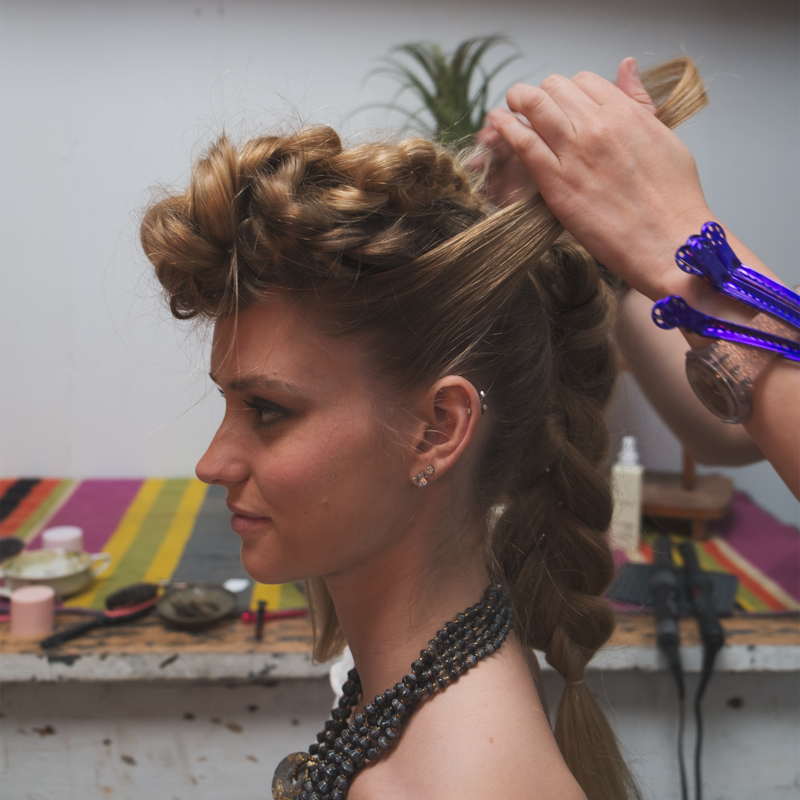 STEP 8
Slick the two side subsections back using SUPER.GOO, then pin the ends around the pony tail to hide the unstyled hair. The slick sides will create a nice shine and contrast with the texture.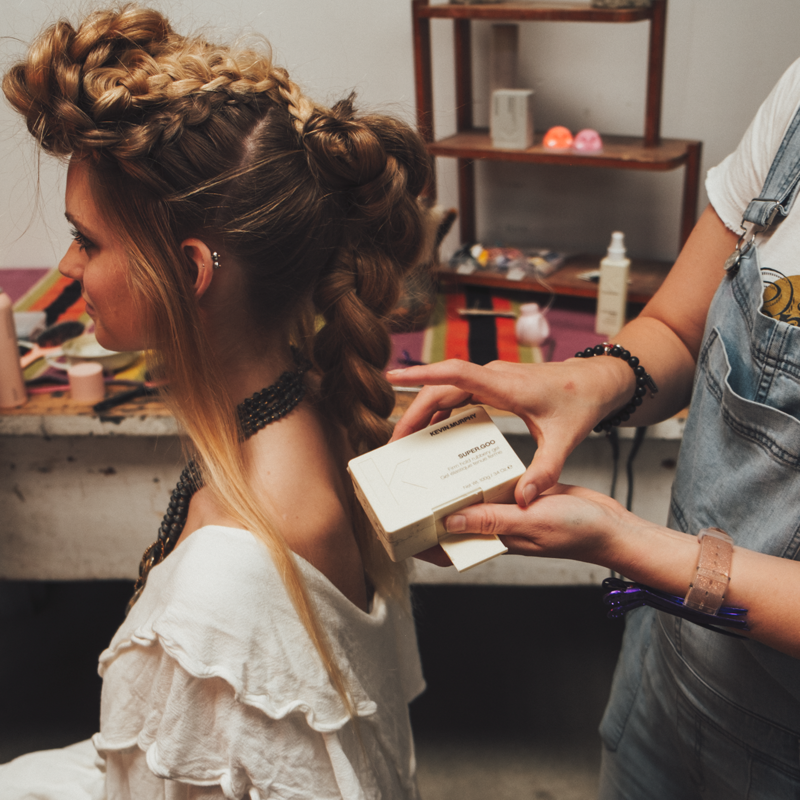 STEP 9
The Ponytail can vary however you choose to finish it, so have fun with your creation! One of my favourite methods is to braid the hair and apply POWDER.PUFF to open it up. You can do a bun if you desire (which is pictured below).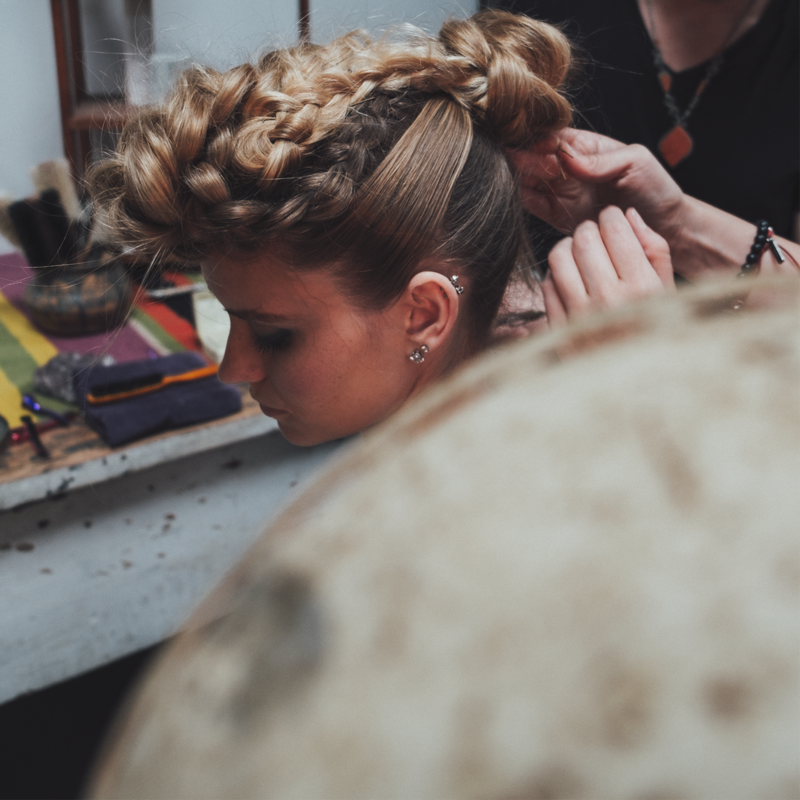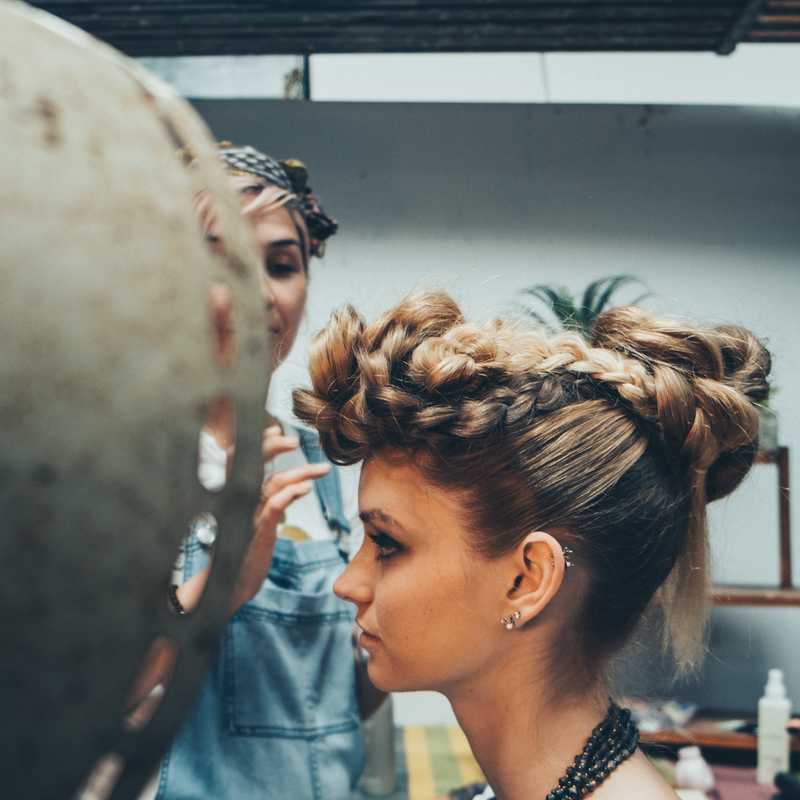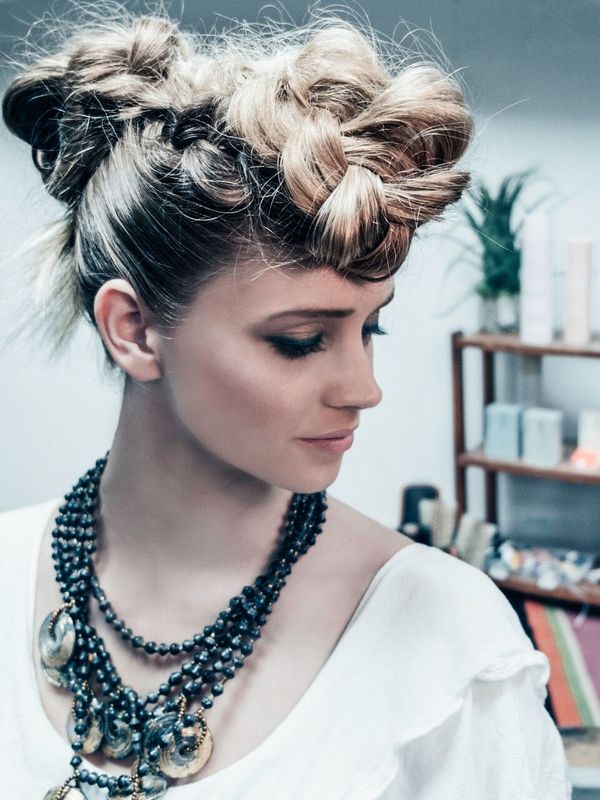 Step 10
Use your COLOR.BUG to play!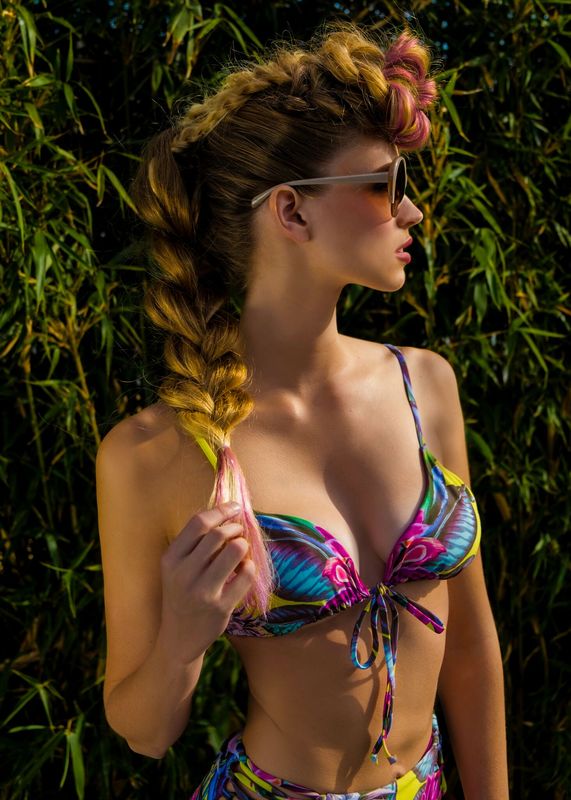 For more summer style inspiration, be sure to stalk KEVIN.MURPHY on Bangstyle and follow them on Instagram!
---
Credits
Stylist: Meleesa Luna at Meleesa the Salon
Photography: Ryan Bellrose
Assistant: Joshua James
Location: Urban Americana