Cover Style: Michael Beel Written by: Kellie Carlson
School's out for summer— this is usually this is seen as a light at the end of the tunnel for most. But for those of you who are on your last semester, yes you're actually going to graduate and become a real adult now— summer's light is more blinding than bright. It's time for you to enter the real world (no, not the guilty pleasure show you always watch on MTV). You're working furiously as you prepare cover letters, update your resume, and brush up on your interview skills. You are doing all of the necessary prep work in order to be the best version of yourself during that critical 30-minute interview which will determine your fate after graduation.
But what if it's not your savvy words that matter during this interview… What if it's your hair? Despite what we all like to tell ourselves, looks DO matter. The right hairstyle is crucial for making a strong and lasting impression that will help get you hired. Just like how you change your resume when applying to different jobs, some interview hairstyles are better suited for for certain industries over others. Here's the breakdown:
Spare Change: Let's start small. If you are going to grad school, then you may only need to secure a part-time job. Local retail stores, restaurants, and coffee shops around the school are great options for scoring some extra cash on the weekends. For these interviews, practically any hairstyle will do as long as it doesn't look like you've just rolled out of bed. If you straighten your hair, then smooth down the flyways with a shine serum. Apply a touch of light hairspray to soft curls or your french-braid to lock in you style— especially if you plan on walking to your interview. Make sure your topknot does not look like a last-minute messy bun; add in some decorative bobby pins to make the bun look fun yet polished.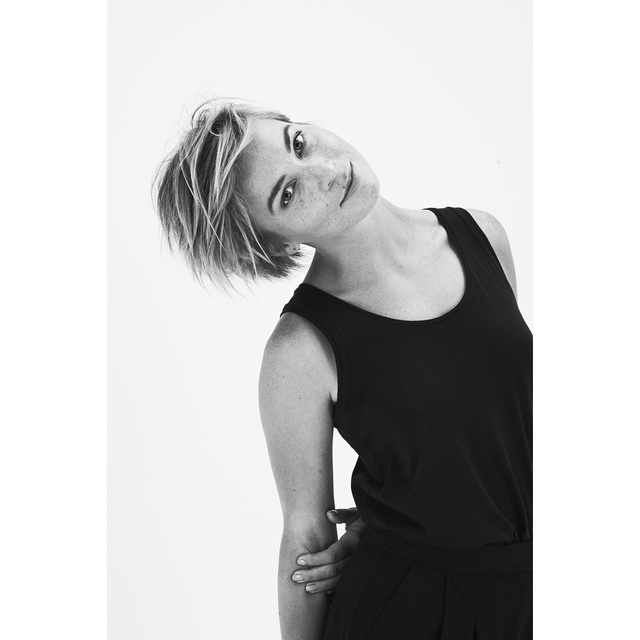 Style: Mane & Tales
Starting off in a Start-Up: Working for a start up means all hands on deck, they are looking for a team player with potential to grow. Having "too perfect" hair means that you spend a great deal of time in the bathroom getting ready, while it is important to look your best, don't look like a beauty queen. If you're interviewing for a start up, go for the "undone-done" or "lived-in" look. It will still be polished and demure, but gives off the vibe that "you woke up like this" and care more about reading up on the industry in the morning than looking perfect all the time.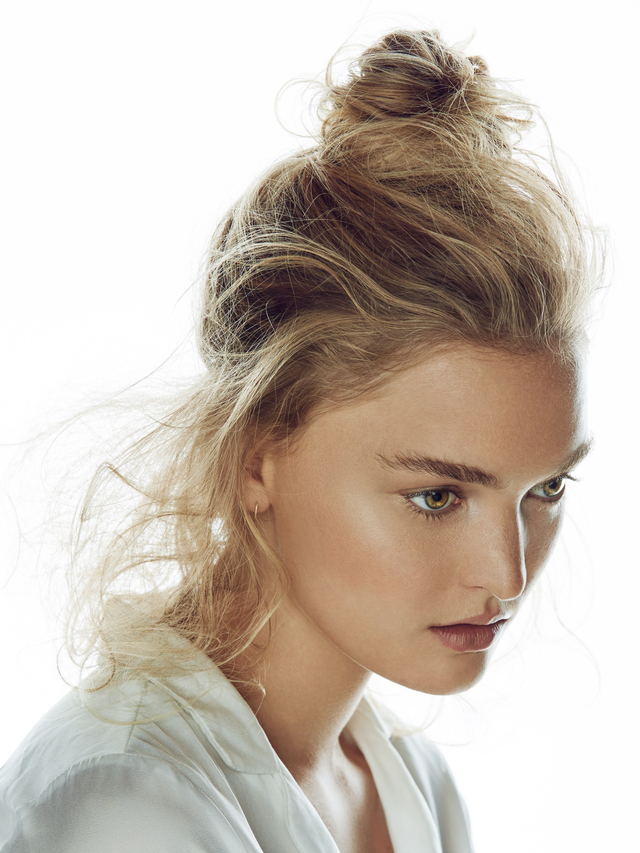 Style by: Andrea Claire
Not a part of the system? As a young entrepreneur, you will need a style that lasts all-day long as you meet with potential investors. Since you're hot-off the graduation stage, it's also important to look fresh but not childish. An effortless messy ponytail is a signature style that will keep your hair out of your face as you get down to business. The controlled chaotic style will give your hair an energetic feel without looking sloppy. You could also sport a half-up half-down style. This is another way to keep those annoying hairs off of your face throughout the day; this style is fun yet refined. Pro-tip: make sure to blow dry your hair in order to have smoother, straighter hair for the final style.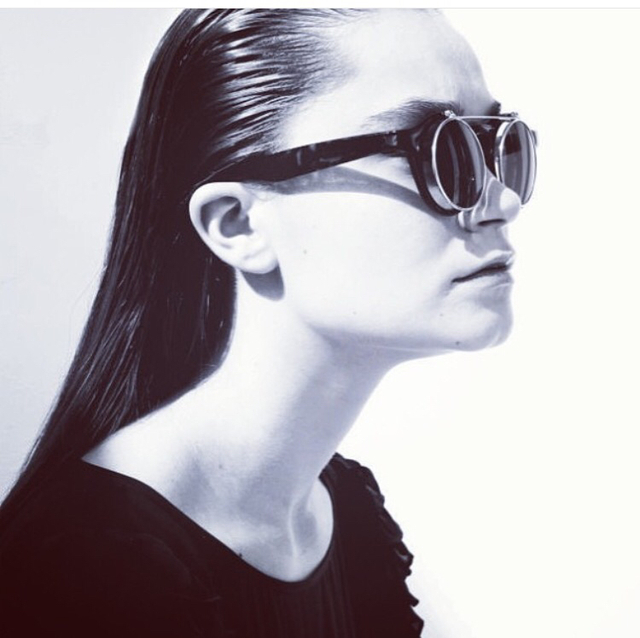 Style by: Roguenne vd Hoeven
Big hair for the big leagues: The corporate environment is all about looking professional— even if you don't feel that way. When walking into your interview, the right hairstyle will give you a leg (or head) up before you even answer a question. Try straightened blowout or sleek ponytail, either will give you a sophisticated feel that is a must for the professional world. Apply a smooth serum to your hair after straightening in order to tame any rebellious fly-aways. Another tip, using a pomade will help you craft a ponytail that will have the right amount of shine without looking greasy. A strong hairstyle paired with a firm handshake is the perfect way to signal to potential employers that you are ready to go to bat in the big leagues.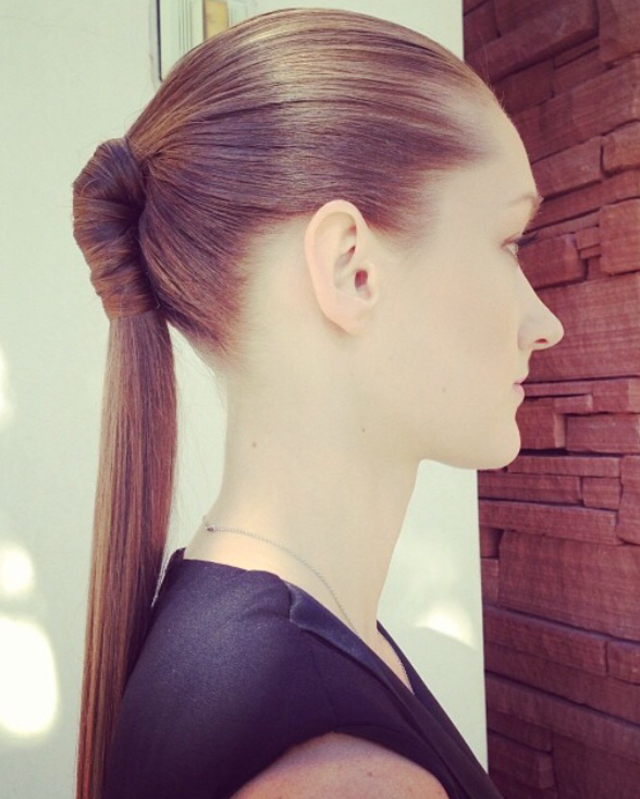 Style by: Jorge Joao
Star-worthy Style: The entertainment business is a world of its own— it's a world all about looks. In this industry, it's go big or go home. So what to do with your hair? Big waves and bouncy curls. Your hair can reach new heights if you use a styling product that adds volume to your hair before curling. Applying a volumizing spray to you roots before blowdrying and curling will lift the curls off of your face and give the final look a flirty feel. When creating beach waves, make sure to add a texturizing spray to your hair before styling. This will give your hair the necessary hold that will make the beach waves last for the entire interview— and the celebratory drinks afterwards. You must do the necessary prep work for both you interview and your curls in order to see big results.
Style by: Matthew Tyldesley
After all of the hours you spent on interview prep-work, don't fall short with your hairstyle on the big day. Pick the right hairstyle for the right industry, and always practice the creating the style before the actual day of your interview. Make sure you look as good in person as you do on paper with hair that will get you hired.