It is a tradition at the The Kentucky Derby to don outfits that are over-the-top, especially when it comes to the hats! This year, there were some quirky choices from many, but one stole our hearts for holding up tradition, while being elegant. Kira Kazantsev, Miss America 2015, showed up to the Kentucky Derby with style and grace. Wearing a gorgeous golden toned appliqué dress by Patricia Bonaldi. Her Fastener, by @TheHatGirls, was shades of dusty lavender and rose with pearl accents and a birdcage veil. The lovely thing about her hat was the way in which it accentuated her hair, makeup, and dress, without taking away from any of those elements. Her gorgeous hair was styled up in soft curls and a modern finger wave by Matthew Tyldesley and Makeup was beautifully applied by Isidro Valencia to create a retro feel and 1950's vibe.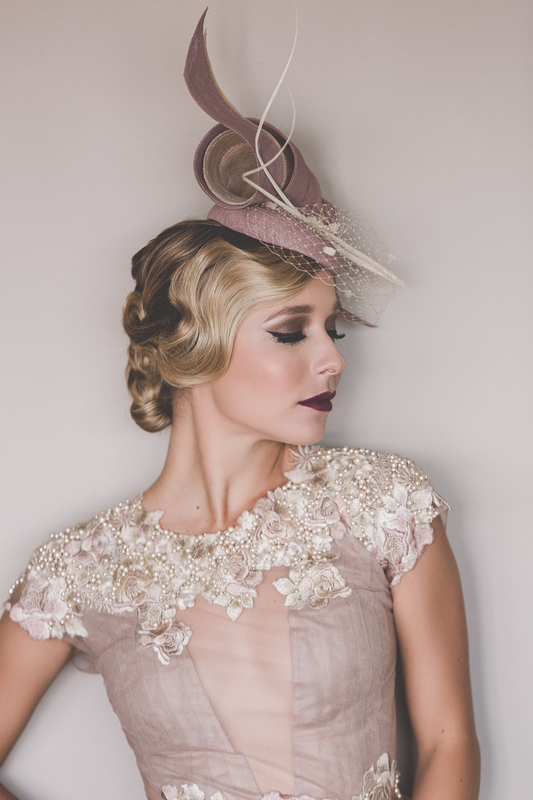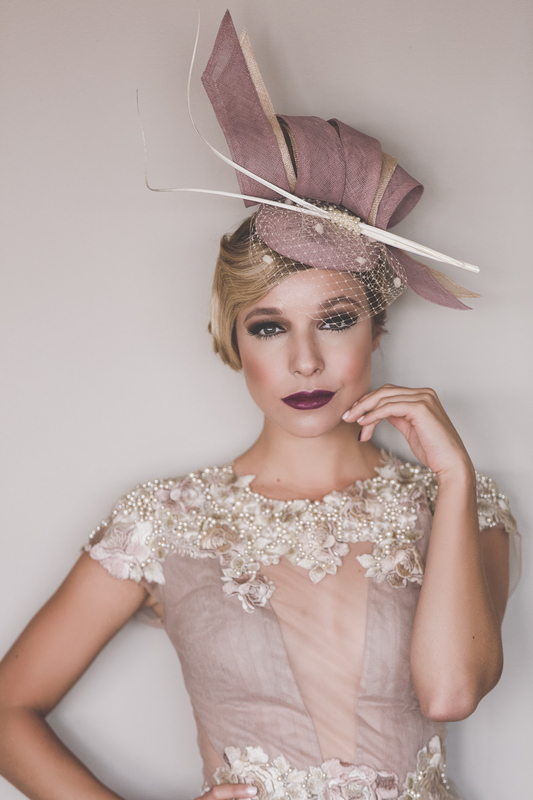 This style definitely stole the show this year at the Kentucky Derby, and we feel that it is the perfect for 2016/17 Bridal inspiration. Take a peek at her amazing look and see the exclusive behind the scenes footage, thanks to Gary Barragan, and hear from each artist how they crafted this style.
---
Matthew Tyldesley, Hair Stylist
I met Kira last year when she was newly crowned Miss America 2015. I absolutely loved her style so I was extremely excited to do her hair again for The Kentucky Derby! Master makeup artist Isidro Valencia and I worked together to create a modern retro style for her Kentucky Derby Red Carpet appearences. As Isidro and I worked on Kira's style, which was beautifully documented by Photographer, Gary Barragan as she got ready for The Oaks Day and The Kentucky Derby.
I aimed for an elegant look with soft curls for Oaks Day and Unbridled Eve Ball, while a modern vintage updo was created for the Derby with a soft finger wave. Collaborating with Kira and Isidro we decided on hair and makeup to complement the outfits she had chosen to wear.  I prepped hair with Redken Guts 10 to add volume to her overall style. I then set her hair with varying curling irons, using Fashion Work 12 on each section to keep her curls controlled. To create her wave, I applied Braid Aid 03 to define the finger wave and accentuate the look. To finish I sprayed Triple Take 32 allover to seal in her style.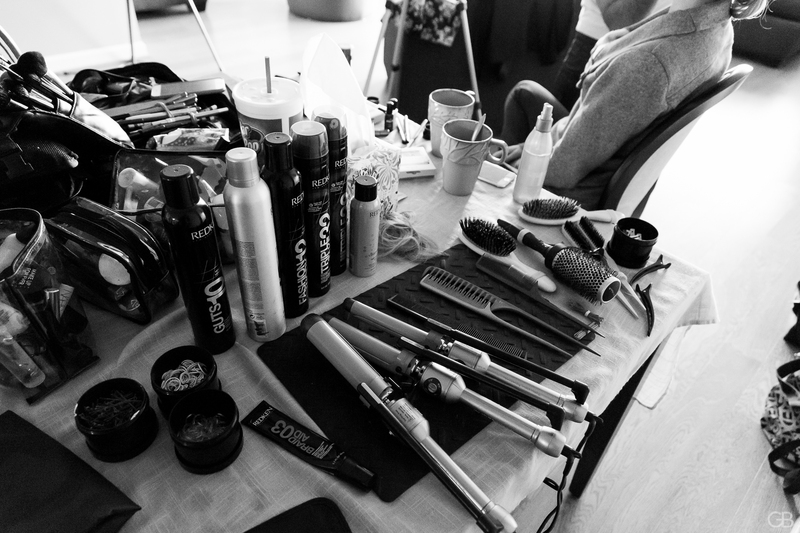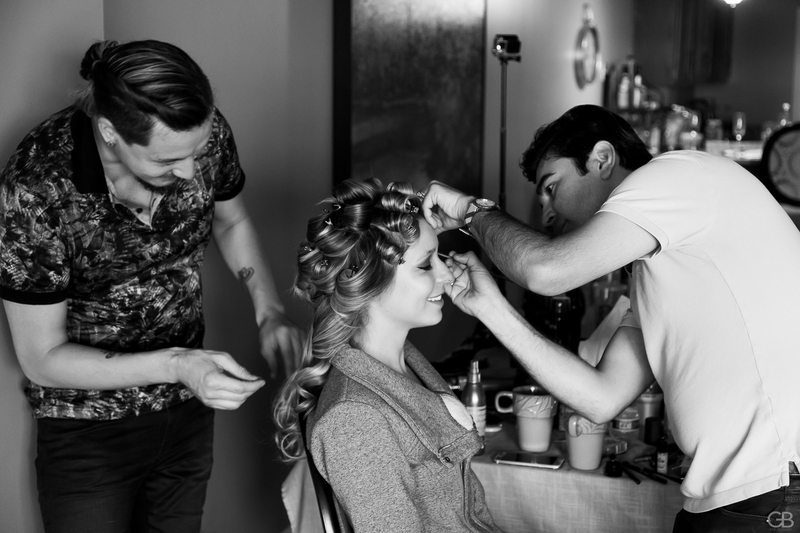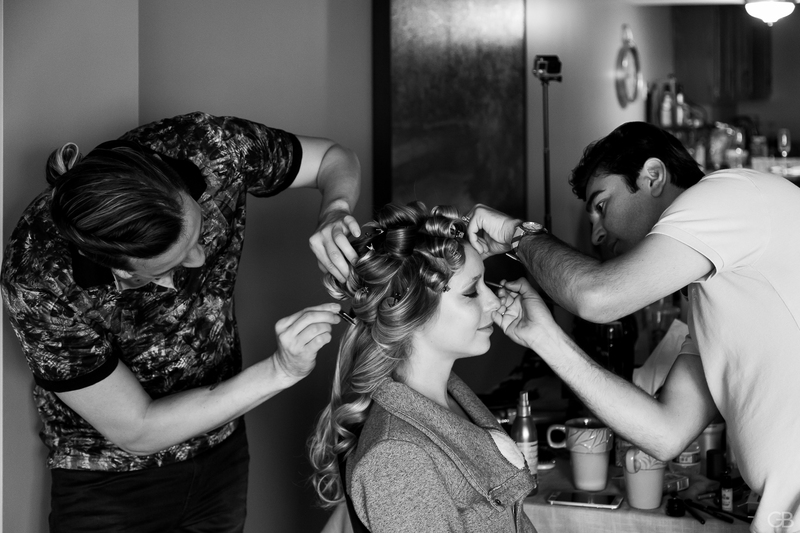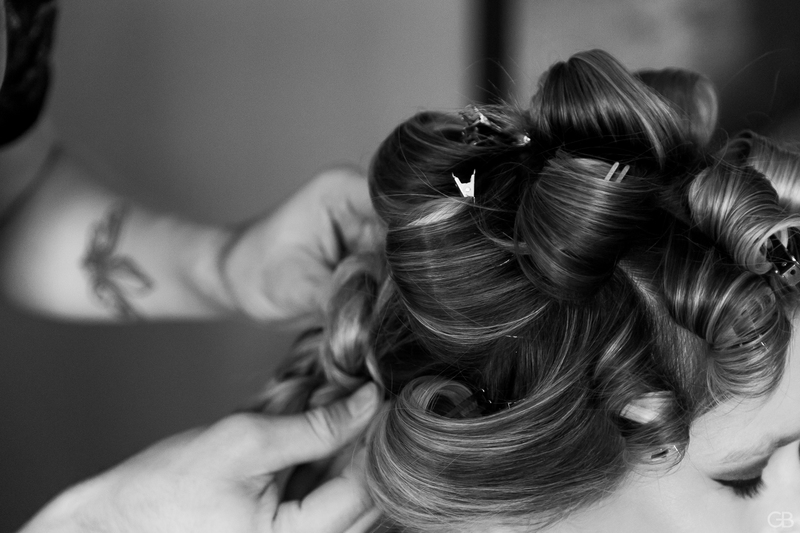 ---
Isidro Valencia, Makeup Artist
My job as makeup artist is to have a vision of what my clients want and then create my own unique style with their desires in mind. Listening is an essential skill in the makeup industry. I listened to Kira's ideas about what she wanted for both and Oaks and Derby Days. Oaks Day is all about the color pink in support of breast & ovarian cancer survivors. So I created a bright pink lip color with soft eye makeup. On Derby Day Kira wanted a retro look with a 50's vibe, so I added a cat eyeliner with a deep red berry lip color.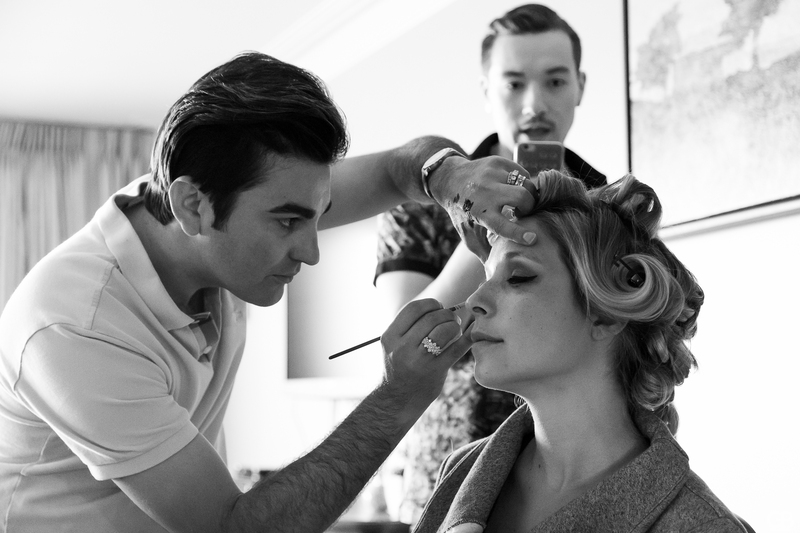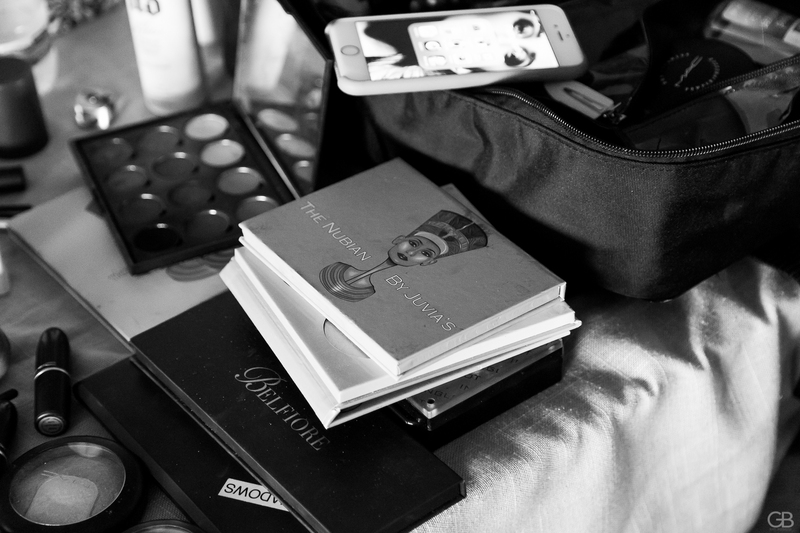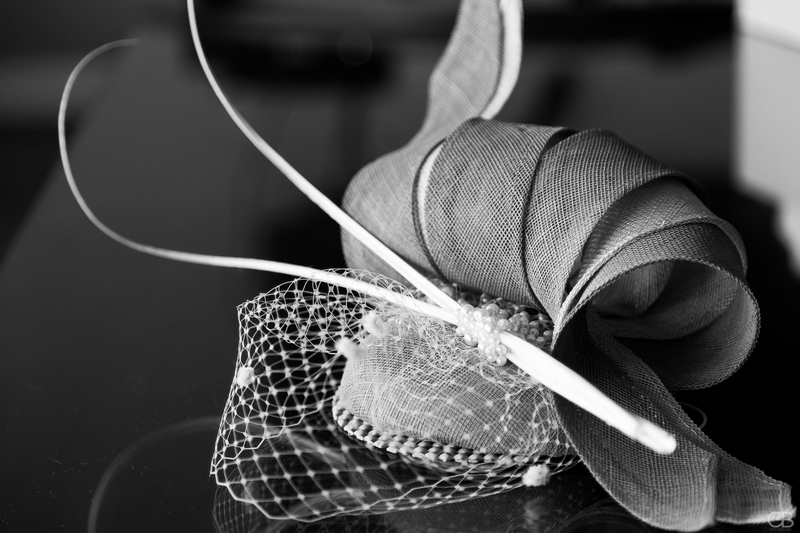 Kira is currently living in Los Angeles, involved in charities, guest speaking, hosting, and pursuing acting. She returned to Louisville to attend the Unbridled Eve Ball, Oaks, and of course, The Derby. In addition to her appearences, she made time to guest speak to elementary students about pursuing their dreams. She it truly a beautiful being inside and out and thanks to the exclusive photographs by Gary Barragan, and her style team: Matthew Tyldesley and Isidro Valencia, we are able to see this. 
---
CREDITS:
Kira Kazantsev |  www.kirakazantsev.com, @realkirakazantsev
Photography | Gary Barragan www.garybarragan.com, @photobygaryb
Hair | Matthew Tyldesley |  www.matthewtyldesley.com, @hairbymatt
Make up | Isidro Valencia @valencia0612
Fastener | The Hat Girls, @thehatgirls
Dress | Patrcia Bonaldi, @patriciabonaldi