Cover Photo: Lunatic Fringe Salon, Photo- Fumi Eguchi, Hair- Steven Robertson, Make Up- Heather Donahue, Stylist- Mathew Sandoval
When we think about our hair, the common objective is usually a decision about length, a new hue, or whether to wear it curly or straight. We think about our style, but often times forget that there are other factors that go into a great look; the health of our hair.
In order to create a great look, we must start with a fresh and fortified palette. The key to transforming your hair from lackluster to luscious lies in the ways in which we repair it after cutting, coloring, and styling and how we take care of it at home.
As the #1 Hair Reparative treatment on the market, colorpHlex takes care of your strands at the salon and at home. Its ColorStrong Comlplex™, which is in all of their products, gives them the ability to restore hair naturally, effectively, and instantaneously.
ColorStrong Complex™ is a copolymer of a vegetable–derived protein and a reactive silica based compound. It targets the damage areas of the hair, which strengthens and repairs the hair, while also dramatically reducing color fading. Whether you are repairing your hair from chemical, environment, or heat related damage; colorpHlex will combat against these harmful elements giving you strong, and sexy hair!
Everywhere we go, we hear about the damaging effects of the environment on our skin, hair, and overall body. We often think of ways to shield these effects, but this alone is not enough, we need to repair the damage as well. When it comes to hair, whether we dye it, use hot tools, have product buildup, or damage from the environment, there are products we can use to reverse this damage and repair our hair. In addition to improving your beauty routine, Earthly Body as a company is committed to making our environment a better place.
There is more to colorpHlex than its amazing ability to repair your hair, it is part of an entire family of products dedicated to reviving hair and skin the natural way. With no Sulfates, Parabens, Artificial Dyes or SD Alcohols, all of the products in the colorpHlex Reparative System, from the salon to the home, are made with ingredients found in nature, are 100% vegan and come in recyclable packaging. In a commitment to producing 100% vegan products that use no animal ingredients and working with suppliers that do not test on animals, Earthly Body made a pledge to PETA and the Coalition for Consumer Information on Cosmetics and became part of the PETA Cruelty Free list and Leaping Bunny Certified.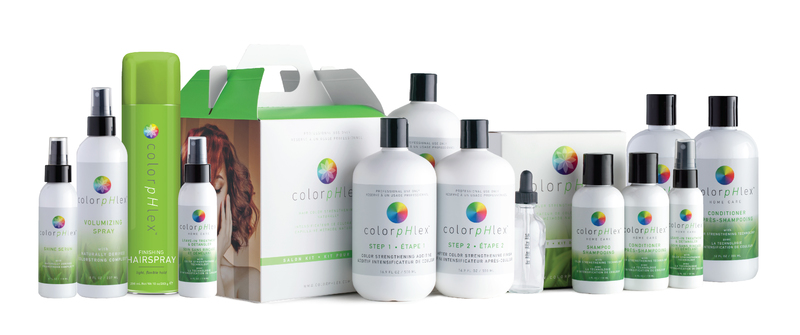 ---
What's not to love? For more information about colorpHlex and these reparative treatments be sure to stalk them on Bangstyle and learn more about them on ColorpHlex.com.