Bangstyle was lucky enough to chat with Alix Clymer, founder of The Unicorn Tribe!!
---
A "Tribe", by definition, is a social group of people that exist outside separations of land; they are distinct, self sufficient, and dependent on their land and group structure for their livelihood.
When I heard about "The Unicorn Tribe" I couldn't help but wonder what fantastical happenings go on in the Unicorn lair. If you take to Instagram to investigate you are met with copious amounts of colors that make you want to run to the nearest salon and dye your hair every shade of the rainbow. In the least they are trendsetters, because really… they are INNOVATORS.
We were lucky enough to take a peek inside and learn more about who they are...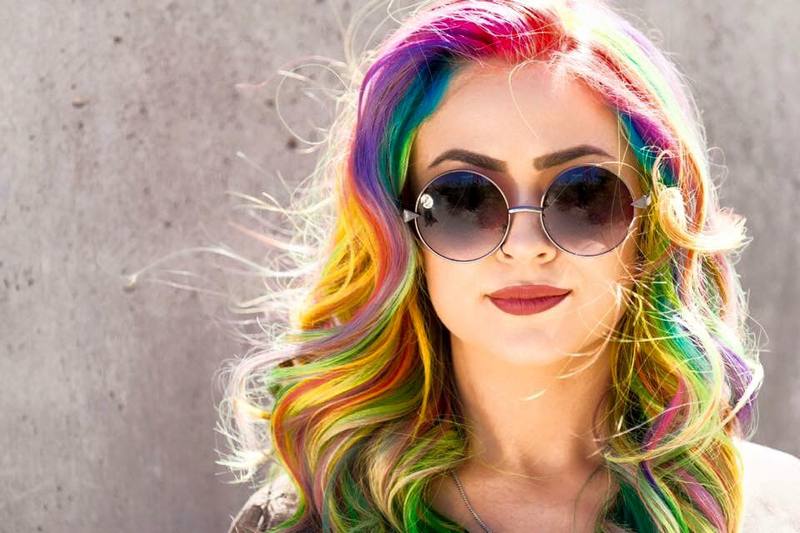 Hair By: @thatjoeybaby
Who are you?
People always ask me what the Unicorn Tribe is with this wide eyed dreamy look on their faces, like I'll be handing them the keys to the magical kingdom when they recieve the answer, and frankly, it's a bit on point really. We are a group of multifaceted Artists that have band together to create SPACE for artists, like us, in our beloved industry, walking peacfully along with the great minds that have come before us. We are the next wave of evolution for our industry.
We are likeminded, we speak in formula and breath in colour.
When I'm asked who or what the Unicorn Tribe is people sit back in awe as they listen to me tell them about our group, and I don't say this with ego, I tell the story in it's realest form because it beams impact. What we are doing hasn't been done before and we take our mission seriously to the point that we speak everyday and sleep very little as we feed our collective energy into everything we do, each new venture with colour and product companies, along with our Tribal Projects, created to push each member to reach deep and discover their true Artist Self. WE ARE "The Age of The Artist Movement" and together we are taking the word Hairstylist and giving it new dimensions.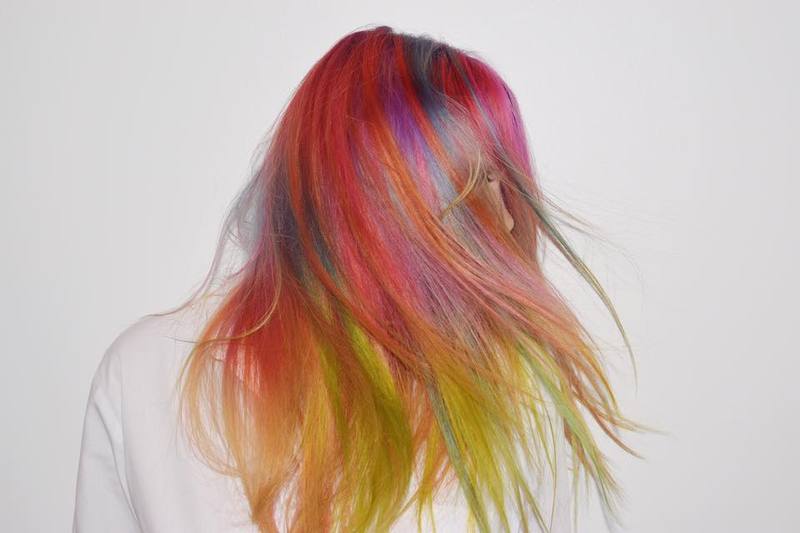 Hair By: @jshermansalon
What do you do?
I'd love to say we prance around in our secret lair whippping our long manes around and coming up with our magical potions to be written down in the Unicorn Potion Book, but I digress, that's only in our heads! We have a private forum that the members feel comfortable sharing, asking, and devulging personal acounts of trials and tribulations; whether personal or artistic in nature. We create "Unicorn Spotlights" #unicorntribespotlight every couple of months led by a different member each month voluntarily. The concept is cultivated to embrace uniquness yet showcase our work in a cohesive manner showing clearly our kinship in the clearest fashion, unity. We help eachother find our true selves as artists, mothers, sisters, brothers, husbands, wives and friends. We are tribe.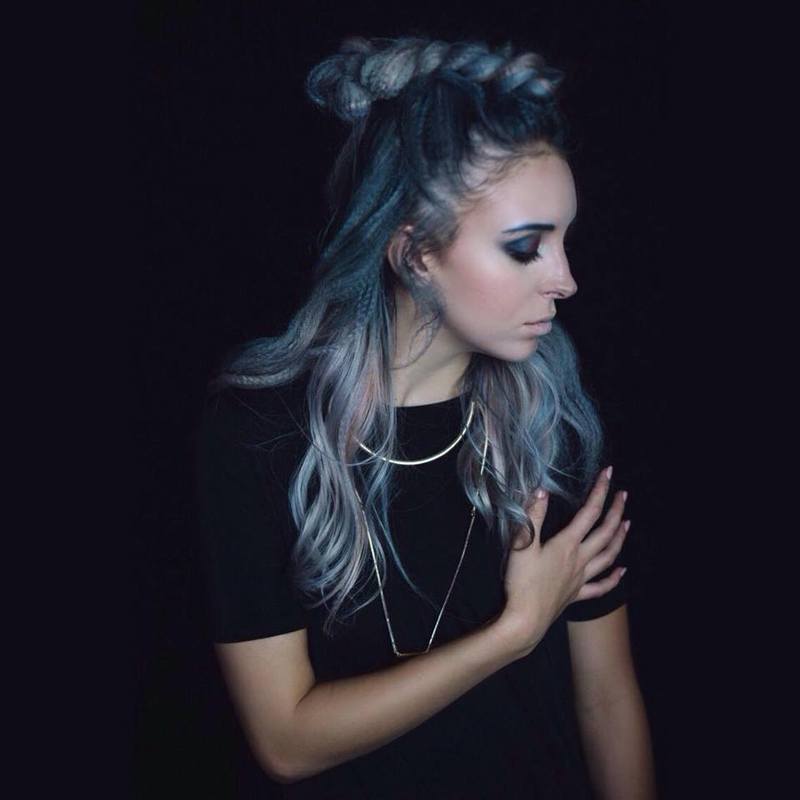 Hair By: @elijah.cordova
How did you meet?: and how do you become a member?
We met because I sought out likeminded artists, either the members ART initially attracted me to them or they requested to become part of what they saw happening. At first I truly didn't know I needed to be more refined in my search or acceptance of new members, some didn't fit because I learned later they didn't share our tribes true passion for the ART of the hair itself and to be a part of an evolution of an industry.... Unfortunately, they were only interetsed in Instagram fame and that's like shoving the square peg into the circle slot... it just doesn't fit into our tribe life.
We have the perfect first wave of members and are setting ourselves up now that we are a LLC; to audition more, possibly in 2016. The process and amount of new memebers will be limited as agreed upon by the tribe. We like our tight knit family and are determined to find just the right additions, through careful examination of character, artistic style, and authenticity. Each current member will be assigned a new member to mentor in the tribe so we will only take in new memebrs to double our current count, no more. We want this to be a personal and well planned introduction and relationship as members become acclimated to our ways and ideology.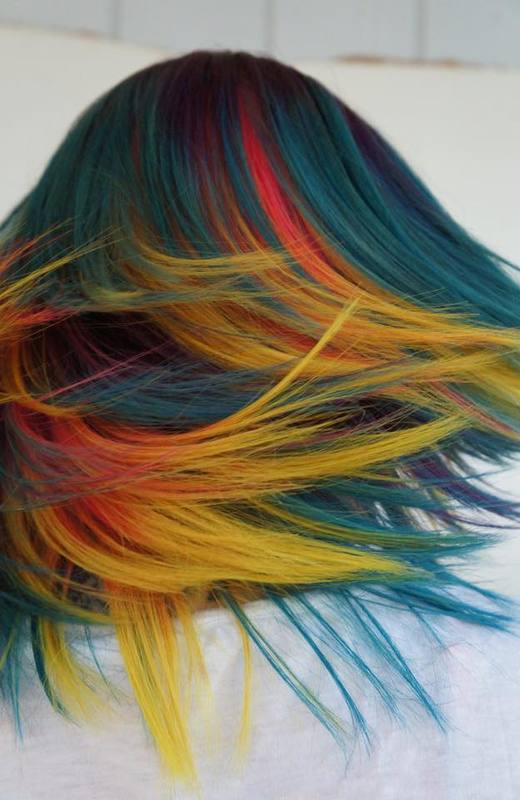 Hair By: @christina_preensalon
What are the inspirations behind your tribe?
I LOVE human connectivity as it allows a greater spance or flow of energy to encompass an area of linked minds. I wanted to create a space for artists, like myself that didn't really fit in anywhere, to have a safe place to come together and be creative, learn from each other and lean on one another for help and guidence as well! I imagine hands painting across the world, I see the connections and I enjoy bringing people together under the guise that we are joined; to walk a new path and blaze an entirely new trail linked together. We want to help other artsits like ourselves get to know themselves, and actually allow themselves to be free and create from that place where their individual SPARK lives. I created The Unicorn Tribe because I wanted to let other artists know it's OK, better than OK, it's AMAZINGLY BRILLIANT to be 100% authentically you unapologetically!
How was the Unicorn Tribe started?
The tribe started when my clients began calling themselves my Unicorns, then the word tribe came in organically from them as well. I had the idea to look for more artists like myself to create with, and it just took off from there in a flash. We are not even a year old yet and we are already making waves.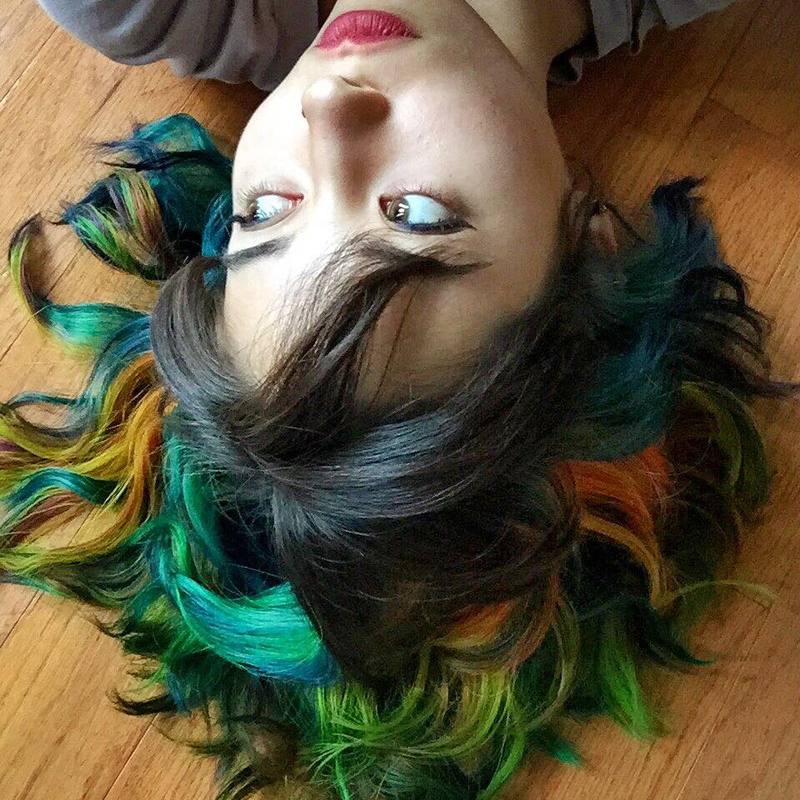 Hair By: @kattcolors
What are your goals as a group?
To create space for artists like ourselves in the industry. We aren't your 30 min on, 30 min off, 30 min finish artists and we are not your pick it from a swatch book types, we are artists and we need space and time to create our masterpieces. I don't want the next amazing artist to go through the hell I went through being told I was too slow or that no one wants crazy "Candy Colours" in their hair... I was doing crazy colour in my own hair over ten years ago. We are building a platform for our way of creating, changing even the way our clients find inspiration for their hair!!! They bring in pictures from nature, life, and art to have us create or interpert in their hair. It's exhilarating to see your clients change and become enthusiastic about their session with you, it takes on an entirely new meaning when they hold your art as a gift!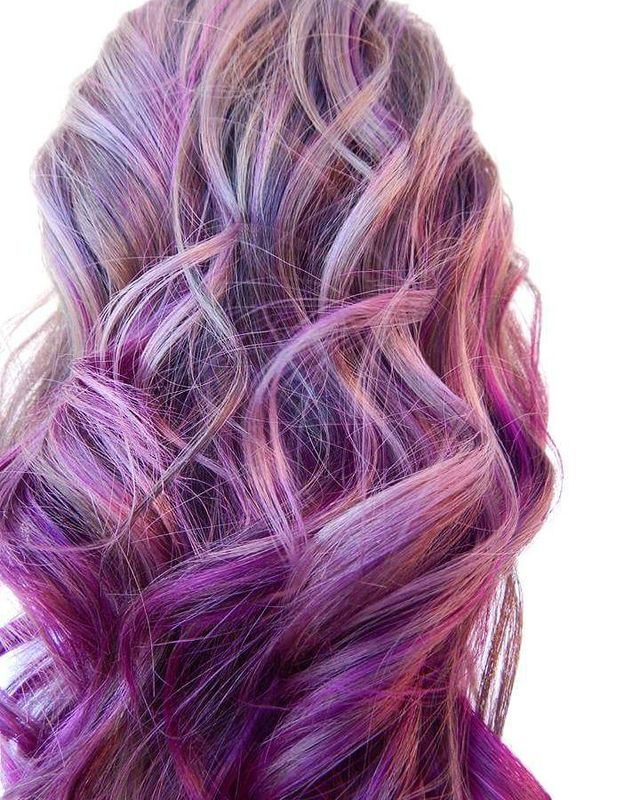 Hair By: @thereal_omgiloveyourhair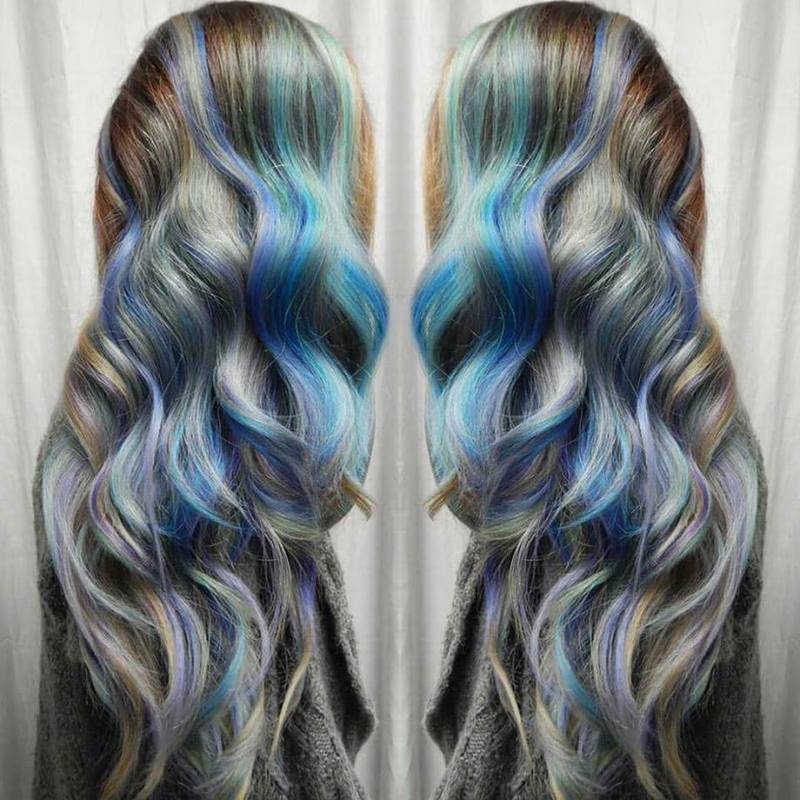 Hair By: @thereal_omgiloveyourhair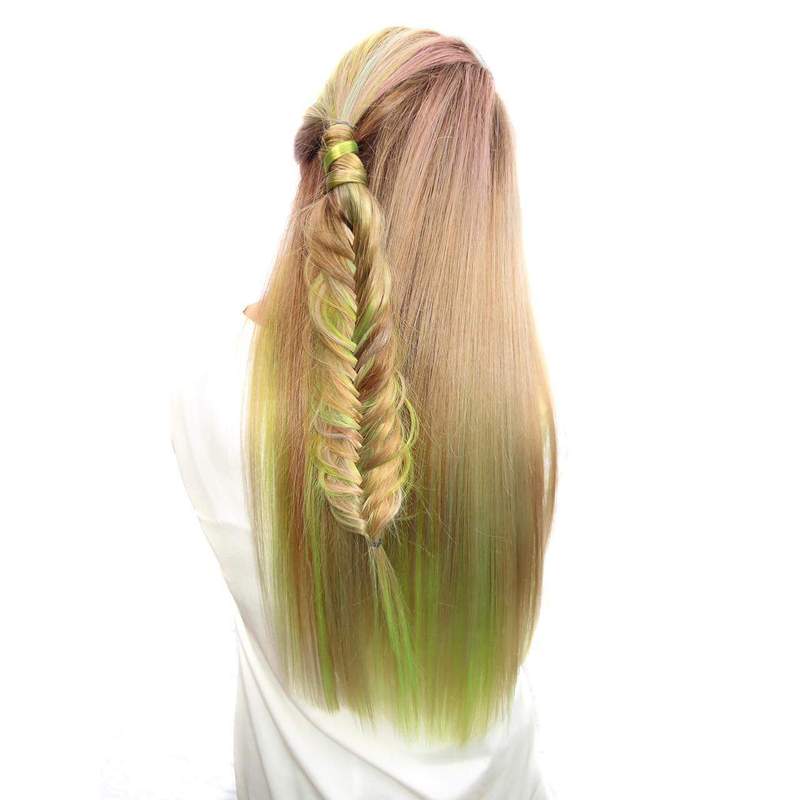 Hair By: @tonibish​
Cover Photo Hair By: Alix Clymer @thereal_omgiloveyourhair