Written By: Kellie Carlson
It's Monday morning already, and you have an 8 am. class. "Ugh." All of those college movies conveniently left out the fact that having any type of social life means no sleep. Then you think, "I can do this, no problem. This is what college is all about." Grab some coffee and you'll be good to go. But what to do with your hair…? You don't have time to shower, so it looks like it's going to be another ponytail day. Looking in the mirror, you feel bored with your style choice. Just because you're exhausted doesn't mean that you want to look it.
Here is a quick hair fix to take you from drab to fab: 
Add a temporary pop of colour to your coif using the COLOR.BUG, it will pull you out of your hairstyle rut. The COLOR.BUG is wipe on wipe off colour for your hair. It's easy to apply, easy to remove, and adds both a sparkle and flair to your style. 
These little love bugs come in a variety of colours such as pink, purple, orange, white, neon, and shimmer. The best part about it is that you can use the product with any type of hairstyle and match it to your outfit! 
How to prep before class: You want to be comfy during your 2 hour lecture, so you throw on a pair of leggings and a tank. Next, you twist your hair up into a ponytail since you're in a rush, but it has you feeling sloppy. Take a second and apply the neon COLOR.BUG to the tips of your ponytail - You now have a bright, sporty look that is sure to turn heads in the classroom. A simple touch of colour can make this practical outfit look more put together and have you feeling ready to conquer the day.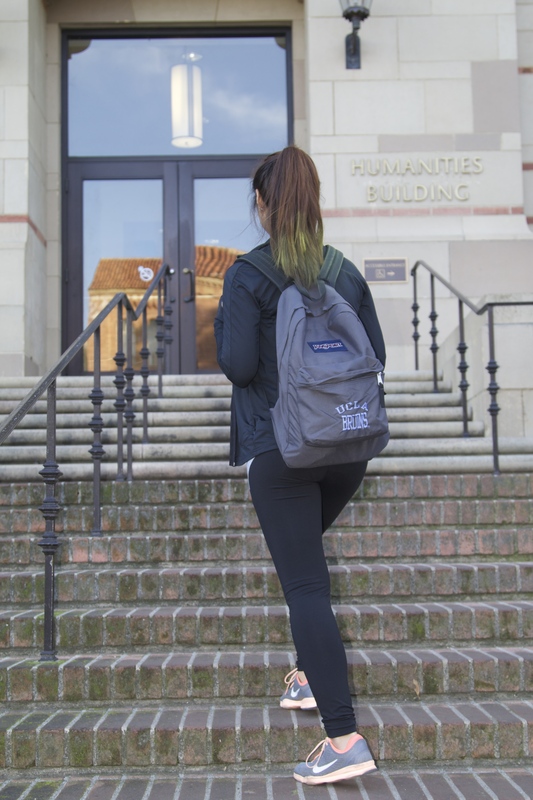 Study date over coffee? No problem! Apply the purple COLOR.BUG to the tips of your day-after curls and you're out the door. Or, if you have a little more time, easily glide the shimmer COLOR.BUG throughout your hair to add highlights. Then, style your hair into a french braid— a perfect style to keep your hair out of your face while studying. Throw on your fave boho dress or jeans and a tee if that's more your style. You'll feel flirty and fresh. And, girl, studying has never looked so good!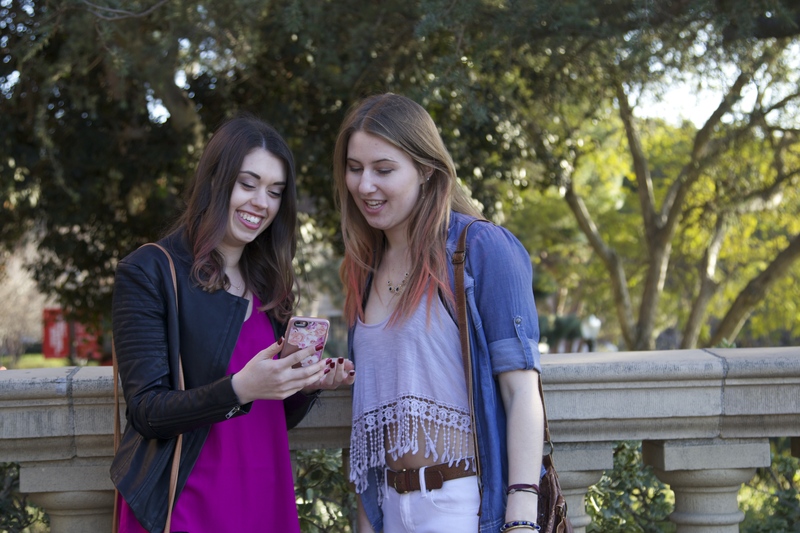 Want to impress the boys:  You know, that one that has been checking you out at the Frat house on Game Day? Turn up the heat with the pink COLOR.BUG. Begin by teasing your hair to give it some volume and curl your hair into big waves for drama. To create waves: use a curling iron with a large barrel (1.25-1.5 inches), it will give you that beachy look. Then, apply COLOR.BUG to the ends of your curls or a few streaks around your face. Grab your favorite cut-offs and a fun tee, grab your sunnies and get ready to be the center of attention, touchdown! Your curls will give you a sophisticated look,while the pink will add an exciting twist that is sure to intrigue any potential babes on campus.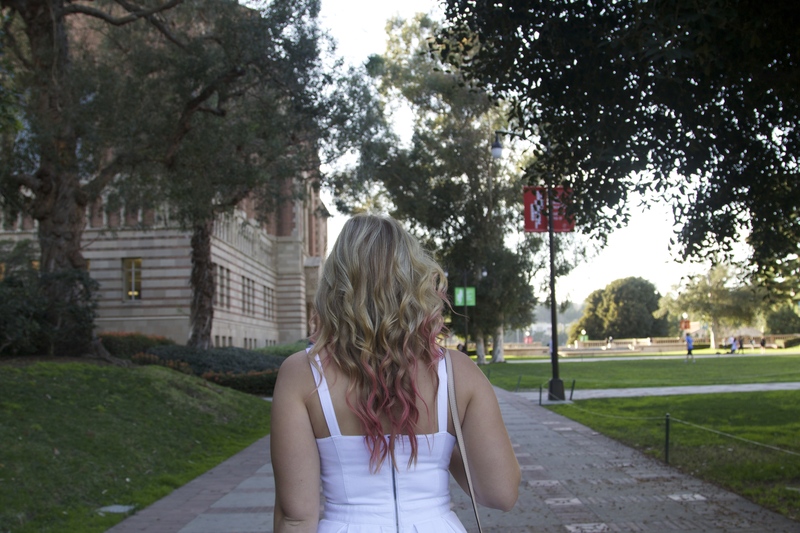 Pro-tip: make sure to apply product before and after the COLOR.BUG in order to ensure colour holds all day. Try ROUGH.RIDER - This product is a strong hold clay that will provide a matte base allowing the COLOR.BUG to hold onto your hair. After applying the COLOR.BUG, lock in the pigment with a spritz of hairspray and you're good to go! The colour will easily wash out the next time you shower, so you can pick a new colour for each new day.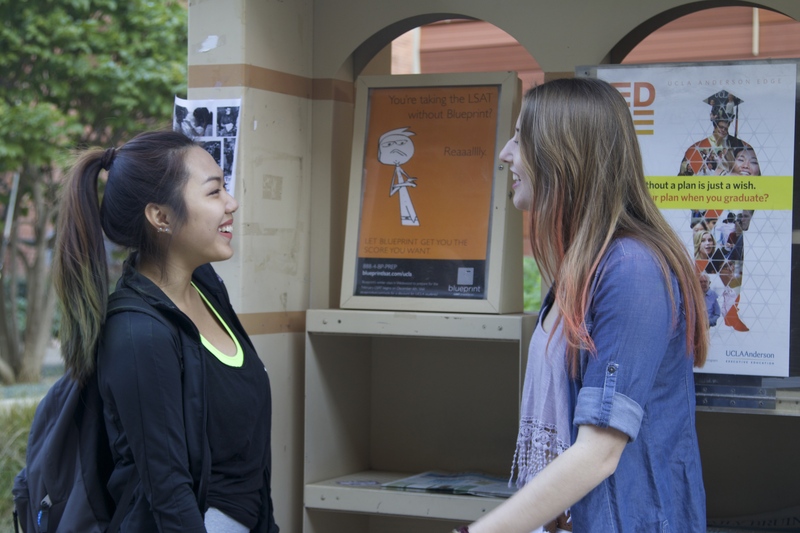 Adding colour to your campus routine means you do not have to go another day looking like you are running on zero hours of sleep— even though you totally are. From morning classes, to afternoon study sessions, to nights out with the girls, a quick swipe of colour will instantly spice up your college hair game. The days of boring ponytails and basic curls are over. After all, life is best lived in colour.
---
Be sure to stalk Kellie on Bangstyle to see her latest style tips!