Post Courtesy of Sascha Breuer
This just in: there's a new hair color trend in town and it's taking the world by storm. Hot off the runways of the Spring Summer 2017 Fashion Week I give you: orange!
It's bold, it's sexy and it's startling. Everything you need in a new hair trend. And it's checking two super-essential boxes:
· The orange hair color trend is in keeping with all the crazy, rule-breaking hair color trends we've seen and loved over the last few seasons.
· It's a universally flattering shade and you're sure to be able to find the perfect orange hair color for just about every skin tone.
And the timing really could not be more perfect: what's more Fall-appropriate than the color of fire, pumpkins and autumn leaves? And what's more is, orange hair color has all the makings of a perfect transition color: the perfect balance of light and dark, vibrant and moody, playful yet impactful and so on. If you're ready to leave summer behind but don't want to go down the brunette route and are also tired of red hair being everyone's go-to color for the season, this trend could not come at a better time.
Fashion Week Spring Summer 2017 turned up some fabulous hair trends and while you might have enough on your Pinterest board to keep you busy for months, we simply can't ignore the fact that orange hair is happening now. We saw flame-colored tresses at several different shows, from the Ashley Williams and the PPQ Spring Summer 2017 showcases in London to the Max Mara runway in Milan. If the imagery of glowing embers, burning stars and sunsets isn't enough to convince you, just take a look at the photos from the most prestigious of global fashion events and let your heart do the decision-making.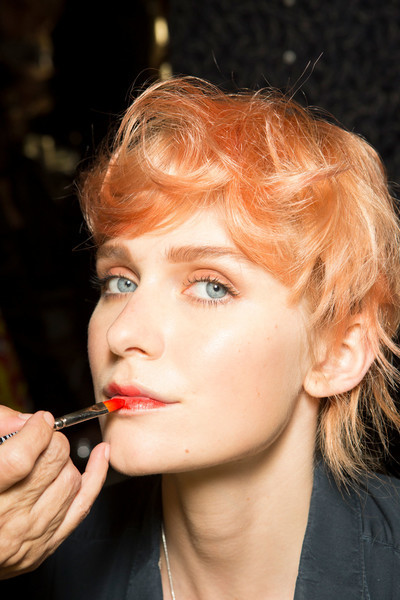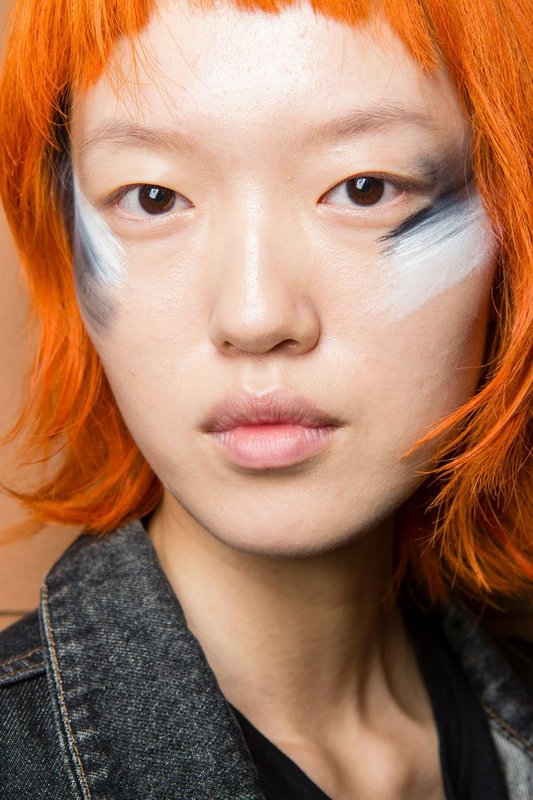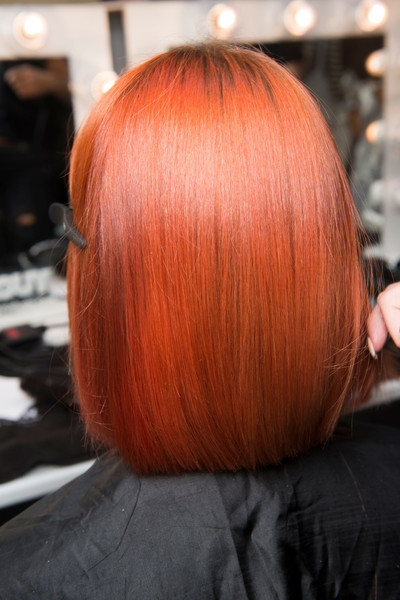 Now, as is the case with all hair color trends, there are different variants to pick and choose from. You can play around with light, pigment and layering to arrive at an orange that's just right for you. But just in case you're having a hard time picking one version, here are my favorites:
· An unapologetic, fiery wash of pure, true orange. If you're looking to make a major statement, wear it shot with streaks of a darker burnt-orange/ crimson hue and deeper brunette roots.
· A softer, more pastel orange with blonde undertones. Think the color of pale carrots cast over a buttery blonde base. This might seem like the easier of the two shades at first sight but truth be told, it's as much of a look as its louder cousin: it is ORANGE, after all!
When I first saw the darker orange hair in the first few days of Fashion Week Spring Summer 2017, I figured we'd found ourselves the perfect fall-to-winter 2016 shade. But, with the sheerer, pastel version we've also got the perfect bright hair color for spring-to-summer 2017.
Sound off below and let us know what you think of this latest hair color trend! Is it too outré for you? Or are you sold and ready to orange a visit with your colorist right away?
---
Be sure to stalk Sascha Breuer on Bangstyle and follow him on Instagram for his latest uploads and trend reports!