In this tutorial, Ramona Krieger of Love2Braid teaches us how to make a grand entrance with a larger than life braid. Whether you're getting ready for the holidays or have your eyes set on New Years, using this feature as the centerpiece of this braided upstyle is sure to set you apart and make you the life of any party!
---
Step 1: For braided styles like these, the key is to divide the hair in clean sections. If the lines are sharp, the effect will be stunning! To begin this look, start with two small French Braids on one side of the head, braid them from your hair line back toward your nape.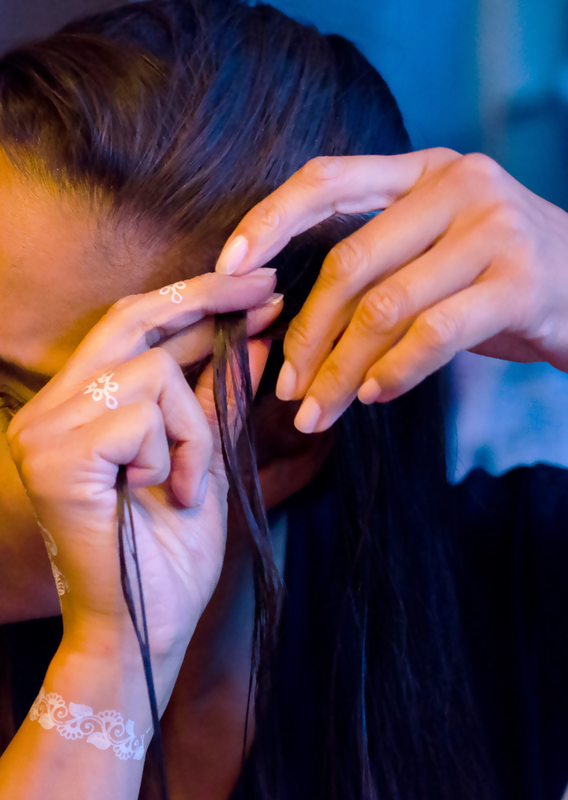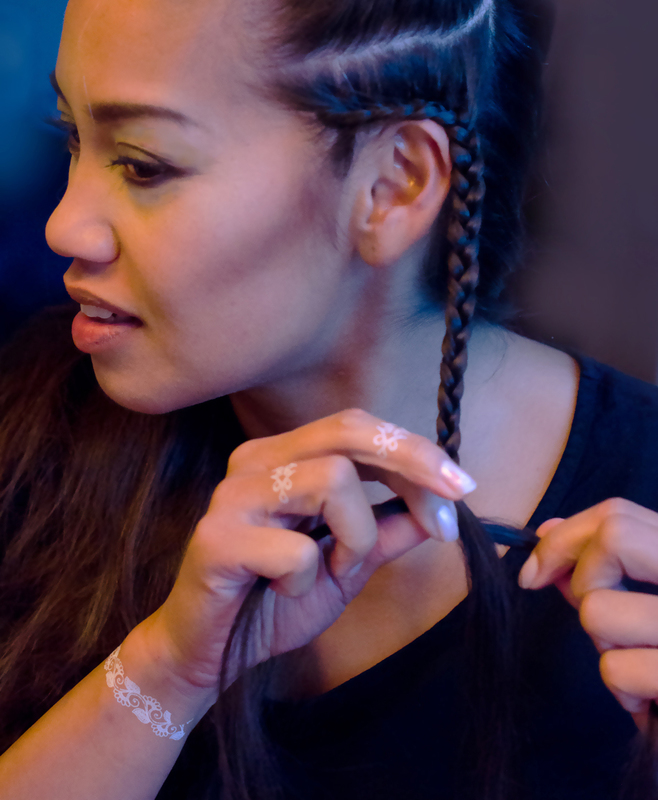 Step 2: Once you have finished creating these braids, let them hang loose and pull all the hair into a ponytail on top of the head. Then, divide the ponytail in two parts and create classic braids with these sections.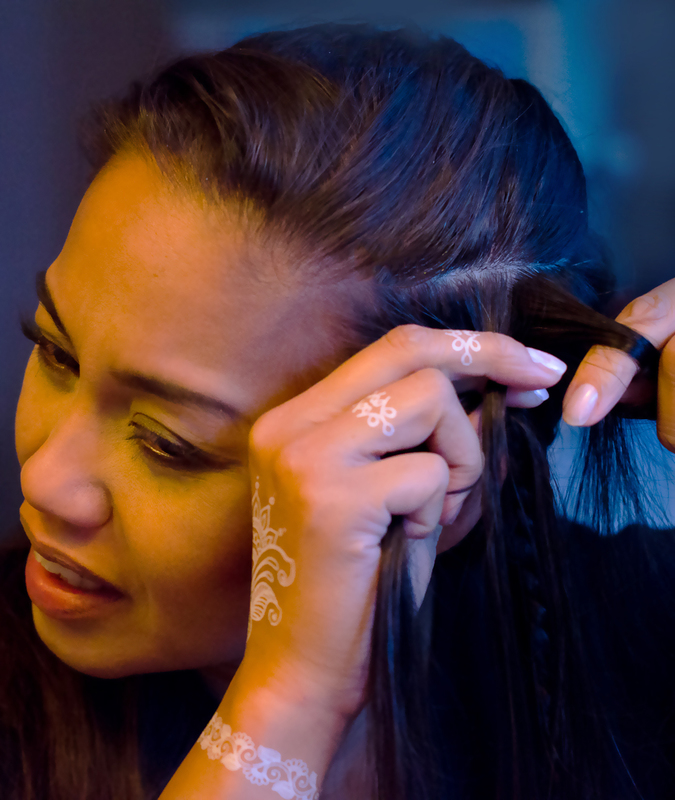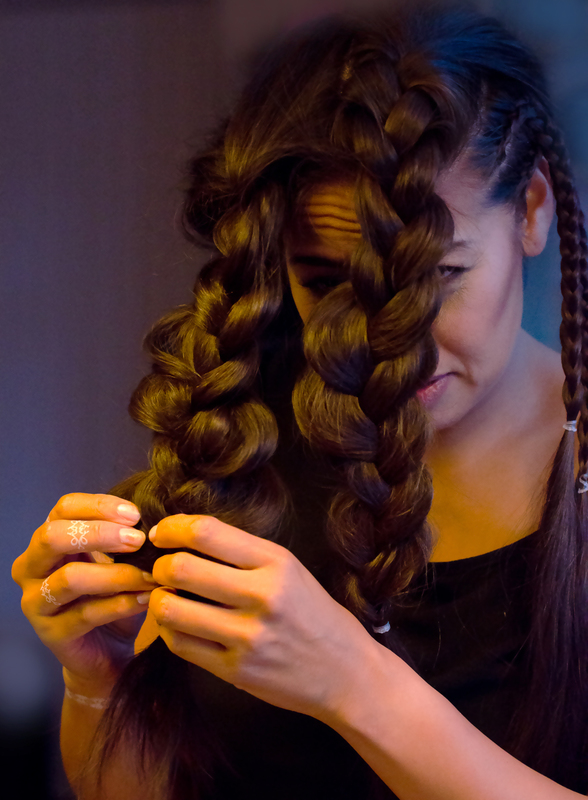 Step 3: You need a great deal of volume in those braids, so gently rouge the braids (pulling the hair out) to make it voluminous. Then, place the two 'Grand Braids' beside each other and work your way to the back and secure it! The two small French Braids need to be secured with a bobby pin at the back of your head, hiding any trace of the bobby pins.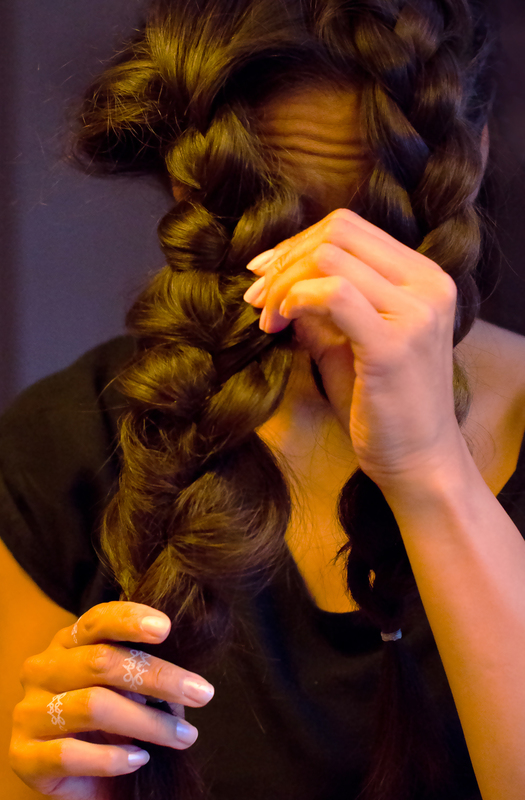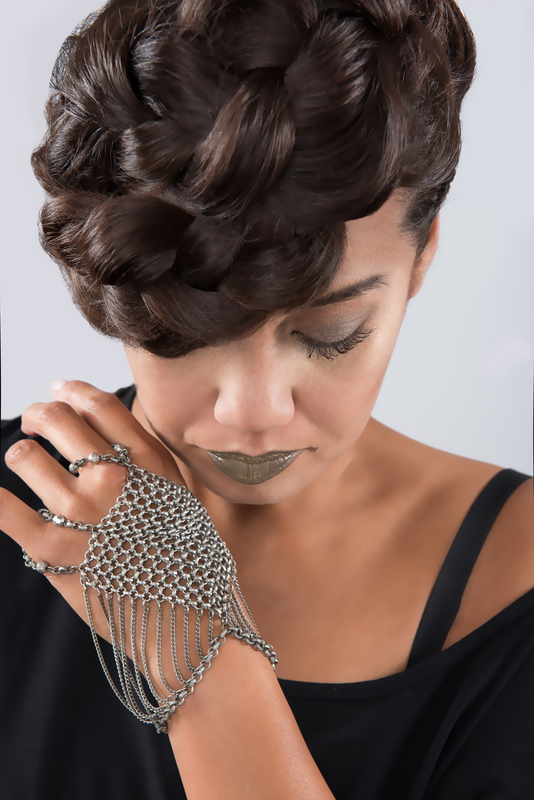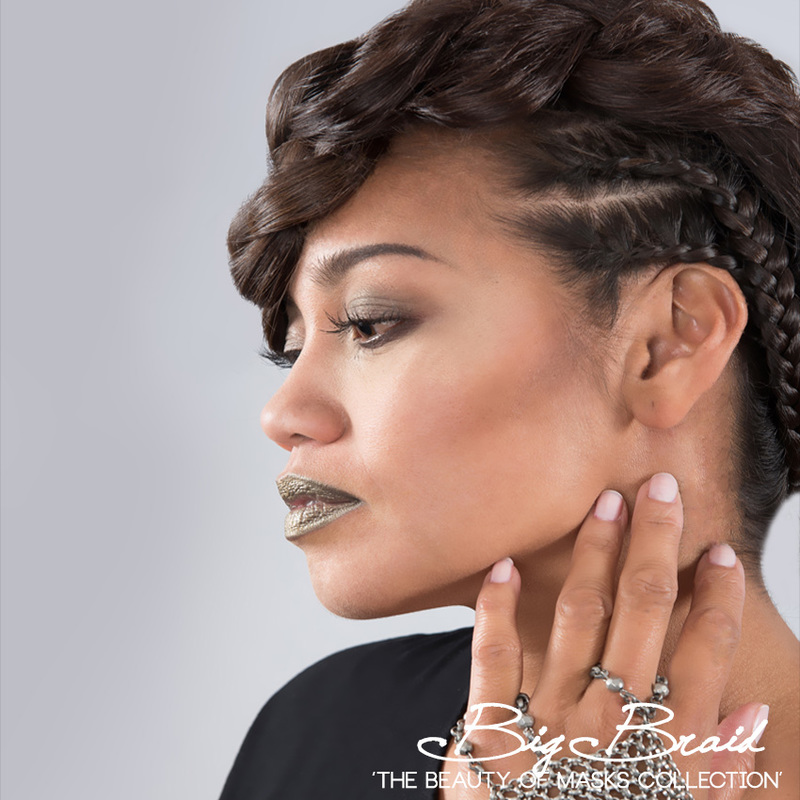 ---
Want more braid inspiration? Be sure to stalk Ramona Krieger on Bangstyle and stay tuned for even more tutorials!