The 2016 Wella Trend Vision Awards were inspirational for everyone involved; dazzling the audience and educating the contestants! Everyone involved this year created such works of art, very different from each other and with such great skill we can't wait to see what these artists come up with next. We were able to chat with Megan Hertel, Gold Winner of the Student Category - US. She told us about her inspirations, her experience, and what's next...
---
How does it feel to be a winner of the 2016 NATVA?
I am so humbled to have been selected as the Gold Student Winner! Wining makes me feel ecstatic! It has helped me realize my true passions and abilities.


What is the first thing you thought when you won?
The first thing I thought of when I won was, OMG! I did it! - All the hard work I put into this competition has finally paid off!


What was the most nerve-racking moment of the experience? Most exciting moment?
The most nerve-racking moment of this experience was being judged. The most exciting moment was having the model viewing, where I got to hear the thoughts of the guests at the cocktail party about my model/work.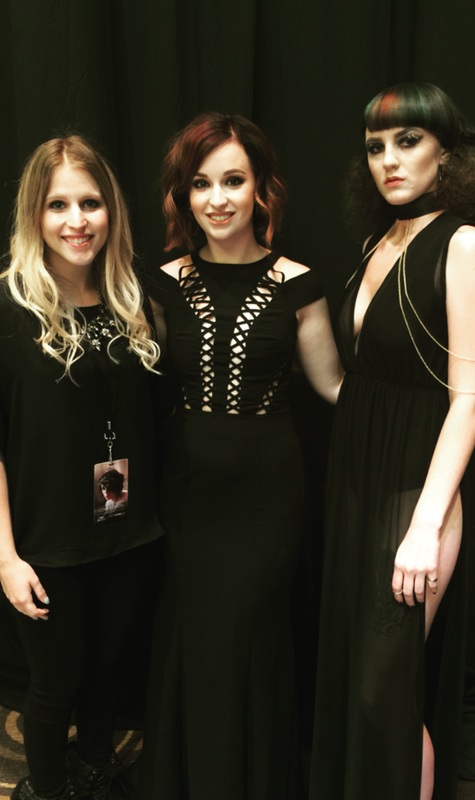 How did you figure out what you were going to wear?
I knew I wanted to wear black, since being in this industry it's my new favorite color. I watched NATVA 2015 and didn't really see stylists wearing long evening dresses, but I didn't let that stop me from taking away my feel-good about myself moment.
Who was the first person you called after the show?
I was fortunate to have my parents at the show, watching this amazing experience. I have the most supportive and encouraging parents in the world.


How did you celebrate?
To celebrate, my assistant Breanna Ayers and I went up to the hotel room put on our PJ's and ate junk food to celebrate, because we were not old enough to attend the party that Wella hosted at the nightclub.


What does Trend Vision mean to you?
To me, Trend Vision is an opportunity for individual creativity; interpreting a theme and letting your imagination take over.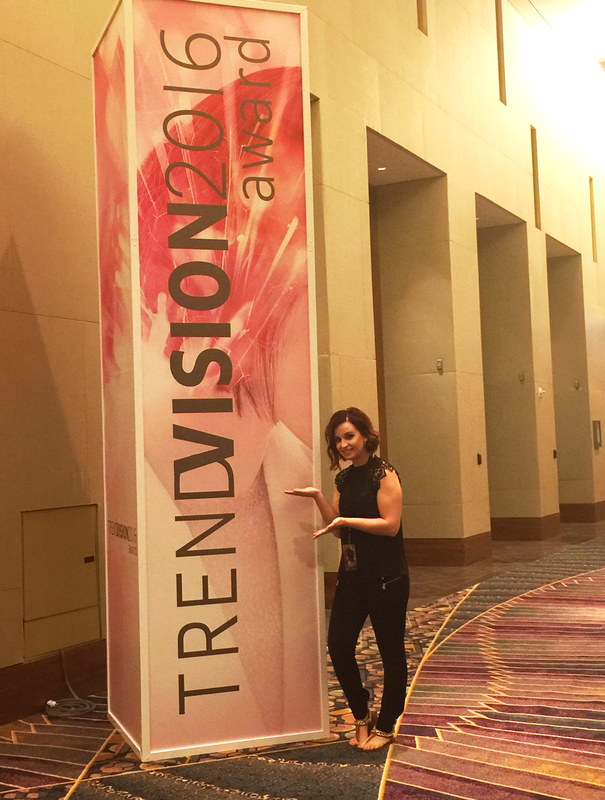 How did you prepare your collection? What was the inspiration behind your collection?
I did a lot of research on Molten Ecaille - the trend of the show, that was when I found a photo of metal oxidizing and I just really loved being able to see the metal go from browns to greens, to red and blues so I knew that was exactly what I wanted to incorporate in her hair.
How did you pick the wardrobe and makeup for your model?
Picking the wardrobe was pretty easy since I lucked out with an awesome model! She is very edgy and has all these awesome tattoos so I knew I wanted to incorporate her edginess into the look. I found this awesome bodysuit online and added a leather choker with gold chains. For the makeup I tried to stay a bit subtle and keep the focus on her hair so I just did a Smokey eye with some gold flakes.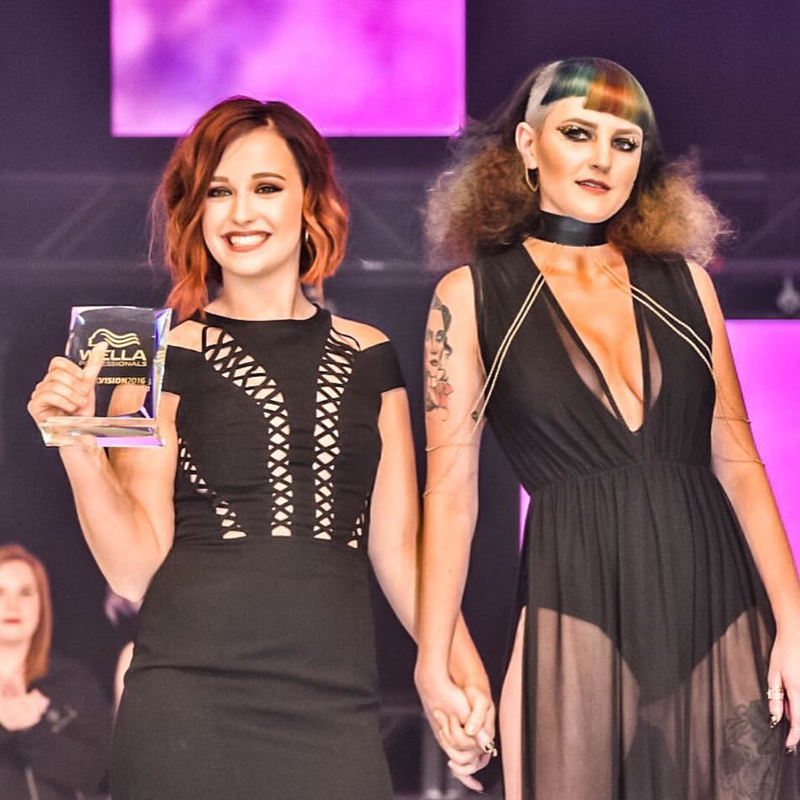 What was the single most important factor of preparation leading up to Trend Vision?
The most important factor of preparation leading up to Trend Vision was definitely practicing/preparing! I wanted to make sure I had every little thing completely figured out; style, cut, makeup, and timing was a huge one for me.
What's next?!
What's next…. Barcelona!!!!! Until then I'm currently finishing up school at Hays Hair Academy in Salina and looking for a Salon to join!
---
Be sure to check all of the 2016 NATVA winners and inspirations on Bangstyle!