LaChanda Gatson's latest work African Warrior Queen is a show-stopping collection that truly shows off her breadth of skillset! A published artist specializing in hair and makeup for photo, film, theater, weddings, and events. She is a licensed professional with over 22 years in the industry. In that time she has become a master at her craft. For several years she has worked as a hairstylist for Paul Mitchell Concept Salons as well as lead hair and makeup artist for various film and productions. She has been an educator for Design Essential Salon System. She's won 3 International Bangstyle's Supreme Hairstylist Awards, as well as Most Creative Stylist of Orange County Fashion Week. Her unique styles have open for both New York and LA Style Fashion Week. She has an accumulation of reoccurring celebrity clients that she travels alongside whenever it is needed. LaChanda is constantly looking for new ways to continue to educate herself as well as others. Allowing herself the opportunity to gain new experiences to continuously create fresh and opulent designs. Keep reading to get to know more about the amazing artist behind this truly moving collection!
---
What drew you to hair styling?
I've always had the natural ability to style hair and transform hair into art. I love being apart of the transforming process and making clients even more beautiful.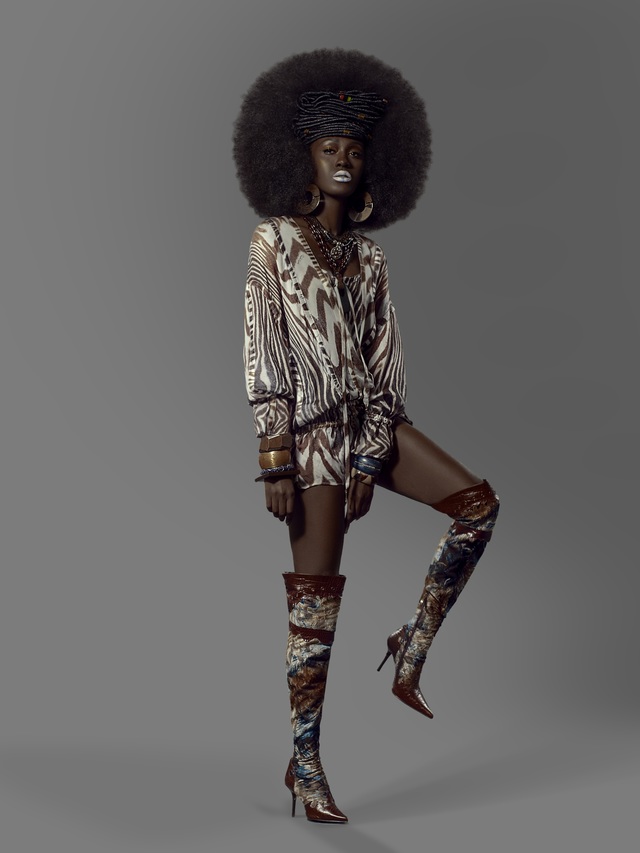 What has been the biggest defining moment in your career?
The biggest defining moment in my career was transitioning from working behind the chair for 18 years to become an international and global freelance hair artist.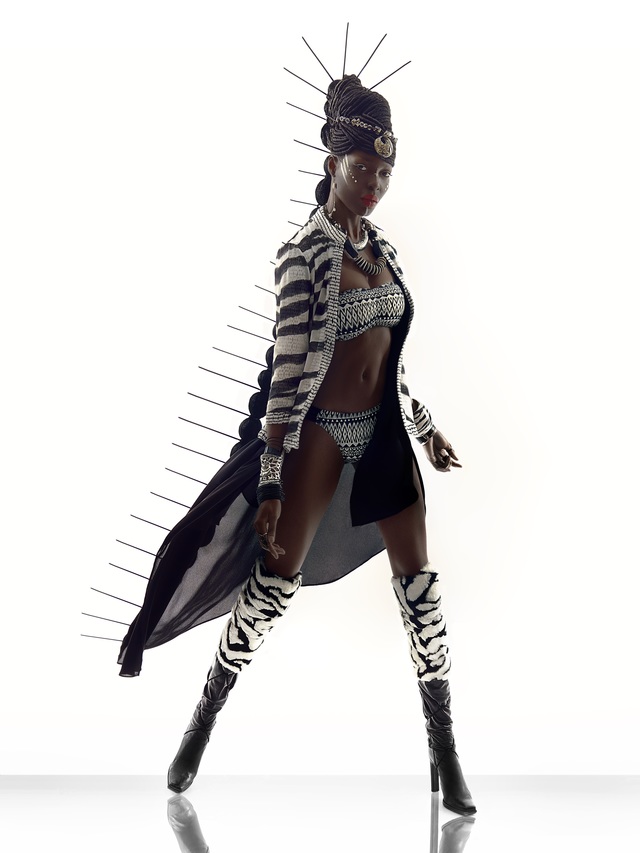 Is there a specific area you often find yourself looking to for inspiration?
Africa and nature.
What is the one product/tool that you can't live without?
I never leave home without my wand.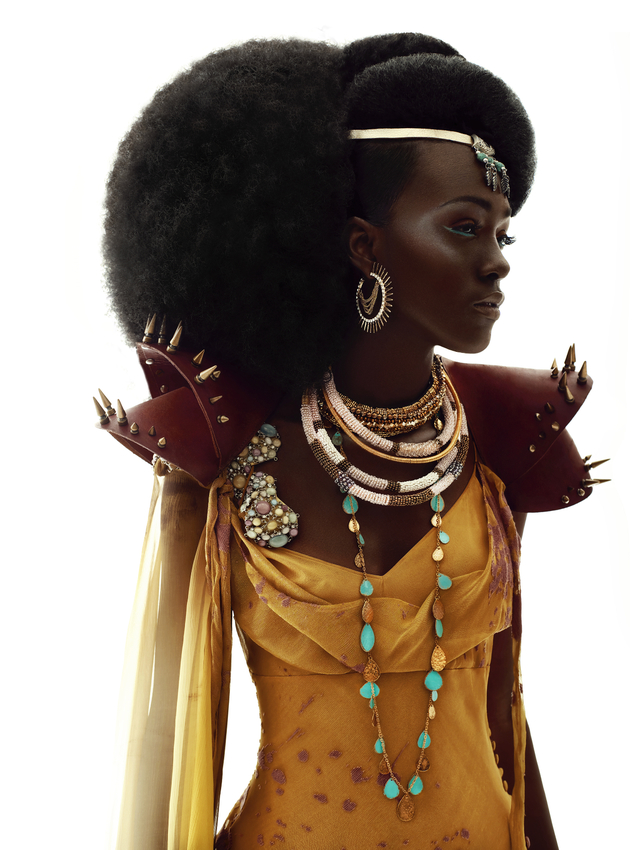 How did you dream up your latest styles?
I was inspired by Black Panther the movie.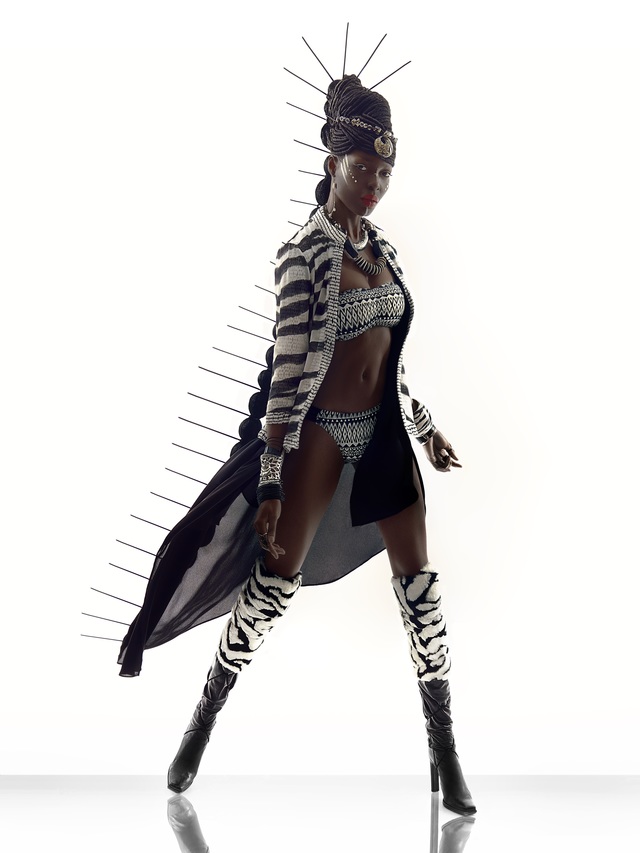 How did you work with your makeup/styling team to craft a final image?
I was able to articulate the direction of the project with my team, and my mood board was very specific. Also I drew my inspiration from watching Black Panther. Thankfully my team had all watched it so when I explained the inspiration we immediately fell in line on the same page. Which totally worked...
If you had a superpower, what would it be?
A healer. There is so much suffering that's going on in the world right now that could use some instant healing.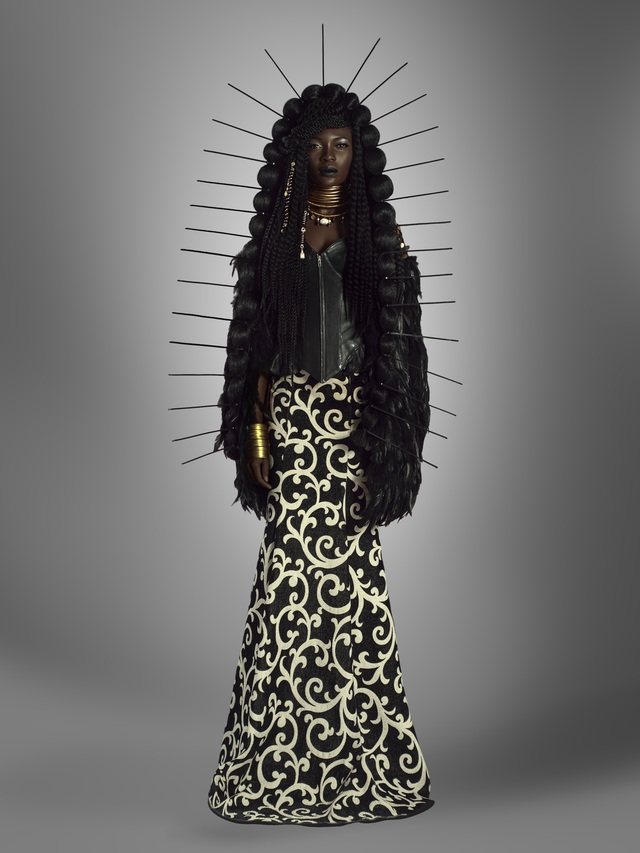 Who were your mentors along the way and how have they shaped your career?
Oh, that's easy Kawanda Moss and Vicki Pouncie. I worked in both of these shop owners salons. Kay was the owner of the very first salon I worked in my hometown of Tennessee. Kay is a magnificent hair artist as well as hairstylist. When I moved to Georgia I worked for Vic, a super dope colorist and a Master precision cutter. They both showed me how to be a refined Master Hairstylist. Two powerhouses!! Boy am I lucky. Blessed… lol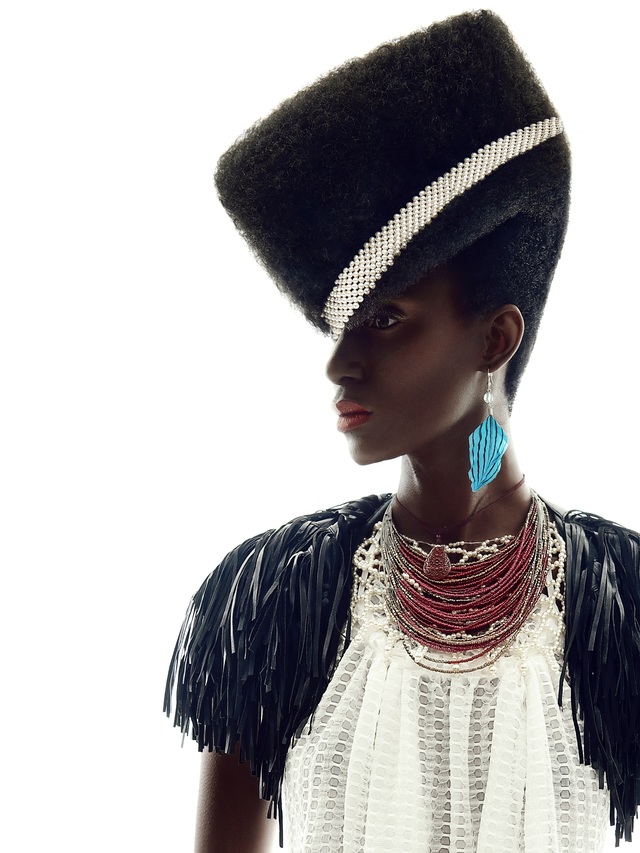 What hair/color trends can we look forward to this season?
Look for more bold and natural hair textures and bolder colors. Coachella has definitely overflowed into the summer vibes of the season.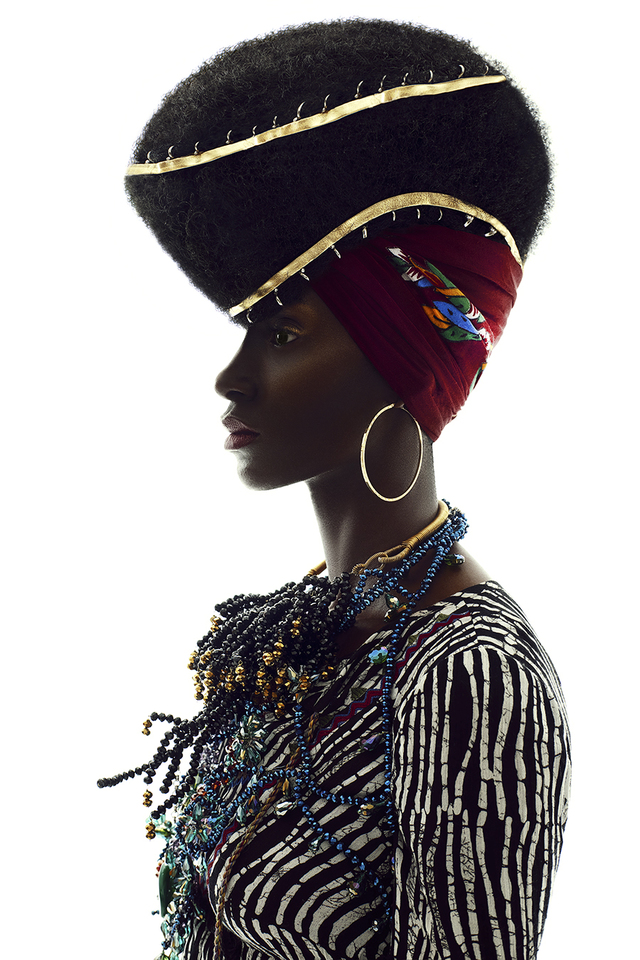 ---
To see more of LaChanda Gatson's beautiful work be sure to stalk her on Bangstyle and check out even more hair inspiration here!