Staying true to their roots, Alexander Wang's Collection 1 show in New York debuted fashion that inevitably spoke to their nature as a brand. A note was left on each seat stating "a new beginning, a new identity and a new day for my brand." Taking a stand for his style, Alexander is standing out by changing his show schedule (to show in June and December) and keeping his runway in New York. While the designs capitalized on the house's style, the hair took a small walk on the wild side.
---
Guido Palau, Redken Global Creative Director created the look for the show. "So we're here at the Alexander Wang show where there's a few different looks: a few of the girls have intricate braids, while most of the girls are wearing a bandana." Said Palau. "I've used Redken No Blow Dry to add texture into the hair and then spritzed it with Redken Shine Flash 02 to really add a lot of shine. It's very Americana-inspired."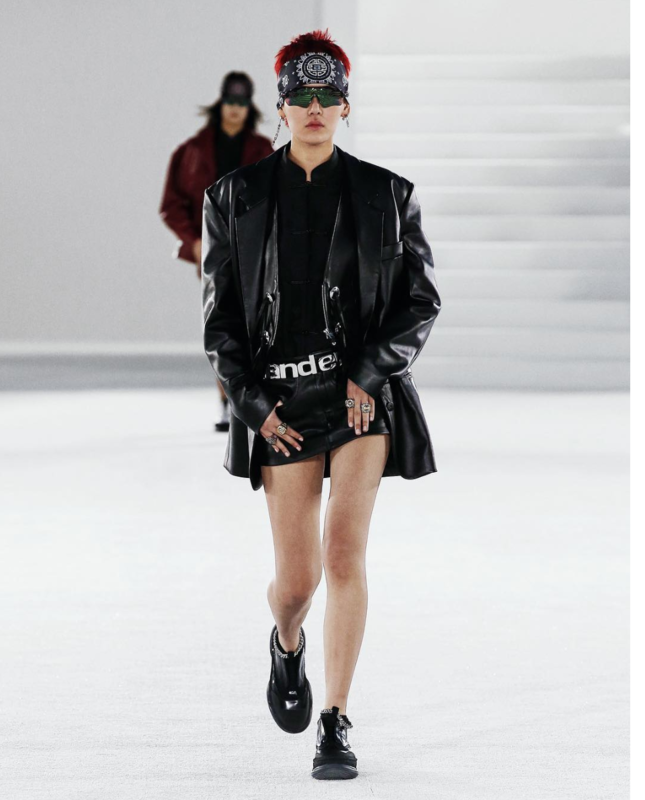 Image: Instagram/@AlexanderWangNY
GET THE LOOK:
1. Start with clean hair.
2. Blow dry your hair with the Dyson Supersonic Hair Dryer, leaving the texture a bit messy with a center part.
3. Starting from the back of your head, apply Redken No Blow Dry section by section to add a bit of shine, texture and dimension. Apply a bit more throughout your lengths so that the product is really visible.
4. Spritz Redken Shine Flash 02 at your roots to help flatten down your hair, and then throughout your lengths for added shine and to give the hair a damp appearance.
5. Once the products have dried, spritz Redken Forceful 23 Hairspray throughout your lengths to hold the look.
6. Use a flatiron on your ends for a stronger, spiky appearance.
7. Tie a bandana over your forehead or use a bandana headband to finish the look.
---
For even more fashion-forward hair tips and tricks and be sure to follow @Redken on social media for the latest updates!