Every September, amika welcomes stylists to New York City for our annual education event, Destination NYFW. The hands-on experience includes four days of education with our Global Artistic Director, an editorial-style photo shoot, social events and the chance to work with the amika team backstage styling at a New York Fashion Week show. We are already counting down the days to this year's event, being held from September 8-12 (nyfw.loveamika.com).
Destination NYFW is not only an invaluable learning experience for stylists looking to grow their careers, but it's also a chance to connect with stylists from all over the world and also with the amika brand. In 2014, we had stylists travel to New York from across the US, as well as from France, Germany, Guatemala, Chile, Canada and Sweden. We couldn't have dreamed of a better group of stylists to attend in 2014—an atmosphere of support, passion and willingness to learn was palpable throughout the entirety of the event—and we have the highest hopes for an even more successful 2015.
With that said, we are beyond thrilled to share that three of the Destination NYFW 2014 stylists have recently trained to become amika Educators in their regions. We caught up with the latest additions to the amika team—Amy Schneider from Madison, WI, Ivorie Countryman from Utica, NY and Chelsea Lynn Miller from Albany, NY—during their Educator training in Brooklyn earlier this month to learn more about their experiences at Destination NYFW and what it now feels like to be a part of the amika team.
amika: How did you first hear about Destination NYFW?
Ivorie Countryman: I learned about Destination NYFW through my Goldwell rep. I'm a hair stylist with a degree in Fashion Buying and Merchandising, so when I heard about Destination NYFW, I knew I had to be there. I had met Naeemah [LaFond, amika's Global Artistic Director] and the amika team at the brand's launch party in Rochester, NY and had taken an amika class prior to coming to Destination NYFW, so I was definitely familiar with the brand and excited about the event.
What was your first impression of amika and Destination NYFW on the first night in NYC?
Amy Schneider: Walking into the first Destination NYFW event, my immediate impression was that everyone at amika was so friendly and humble. It seemed like such a great team to work with. And coming to Brooklyn [where amika is based, and many of the Destination NYFW events are held], I was blown away. It's such a cool, artistic area. I loved all of the graffiti around the neighborhood.
What was your favorite part of the Destination NYFW experience?
Chelsea Lynn Miller: My favorite part of Destination NYFW was definitely styling backstage at the fashion show. It was amazing to experience firsthand how everything with the show comes together, and to be a part of the final results. It's easy to forget how much work actually goes into each show!
Was there a moment during Destination NYFW when you knew that you wanted to be a part of the amika team?
IC: It clicked almost immediately with me that I wanted to be a part of amika. Even while taking the amika classes before Destination NYFW, I knew I wanted to be a part of the team.
What skills did you take away from Destination NYFW that you were immediately able to implement into your craft?
AS: After attending Destination NYFW and styling hair backstage of a Fashion Show, I definitely felt more confident in the salon.
CLM: During Education, Naeemah shared so many styling tips, and having those to take back with me to the salon was amazing. I also learned so much about professionalism and the protocol of the business—relating and working with others. Destination NYFW also helped me recognize my own goals. At the editorial photo shoot, I watched the amika Educators assisting stylists on set, and it made me realize that I want to be able to share my passion of hair styling with others.
What would you say to someone thinking about attending Destination NYFW this year?
CLM: To someone who is thinking about attending Destination NYFW, I would say that there is no thinking about it. You just go. The whole experience was so worth it. Attending an event where you don't know anyone is obviously nerve wracking, but when you leave, these are the experiences and friends that you're going to have forever.
IC: I have already been telling all of the stylists I work with that they need to attend this year's Destination NYFW. It was such an amazing experience. It definitely takes me a little while to get out of my shell, but attending this event without knowing anyone really pushed me into meeting so many new people and making so many friends. Everyone was so friendly and welcoming.
AS: I would tell anyone thinking about attending Destination NYFW to just go for it, especially if it has always been your dream to work backstage at Fashion Week. The experience was amazing.
How does it feel to be now a member of the amika team?
CLM: The passion behind this brand drives everything, and to now be a member of the amika team is indescribable. It's difficult to describe the feeling that you get when you realize how much hard work really pays off, and recognize that doors are about to open to your future. I'm really looking forward to be able to teach stylists all of the classes amika has to offer.
IC: It hasn't really set in yet that I made it through training. I'm so excited about being a member of the amika team, but it probably won't be until I get home that I realize that I'm an amika Educator.
AS: To be a member of the amika team feels amazing. I feel so proud, and I can't wait to see what's in store for me.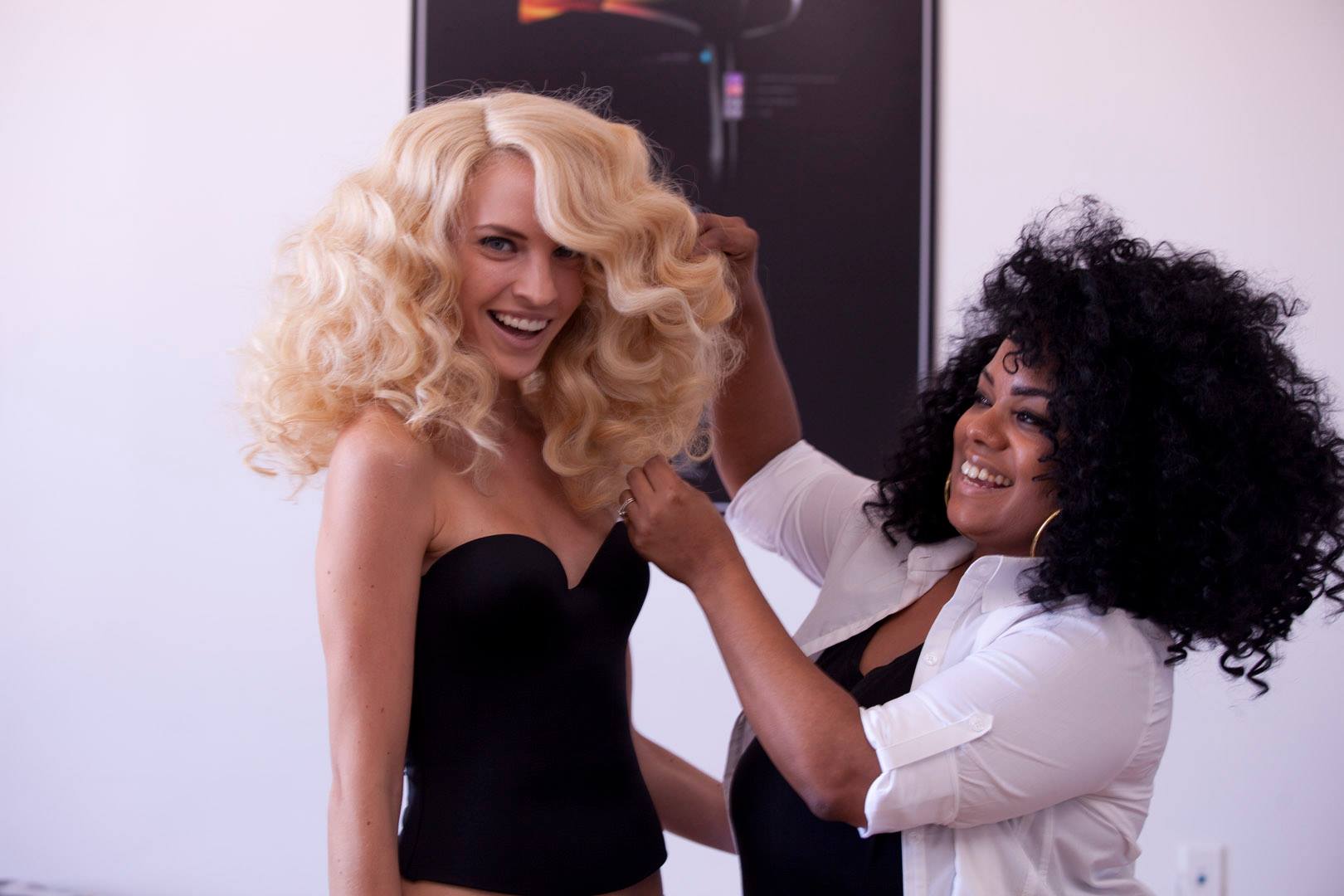 To learn more about amika's Destination NYFW 2015 event, visit: nyfw.loveamika.com