Now, more than ever, clients and stylists are looking for alternatives that also fit personal preferences. COLOR.ME by KEVIN.MURPHY has always aimed to give stylists those options behind the chair. With the latest release – CREAM.LIGHTENER AMMONIA-FREE – stylists are now able to offer an ammonia-free alternative when it comes to lifting. Added bonus: They have also swapped out Bees Wax with plant-based Candelilla Wax to create a vegan, cruelty-free, and PETA-approved product.
"There is no one-size-fits-all approach when it comes to blonde. From baby lights to balayage, our options when it comes to lightening our hair is ever increasing. That is why I felt it was imperative that, even as a compact line, we provide options for our lighteners suitable for all techniques, desired results, and personal preferences." – Kevin Murphy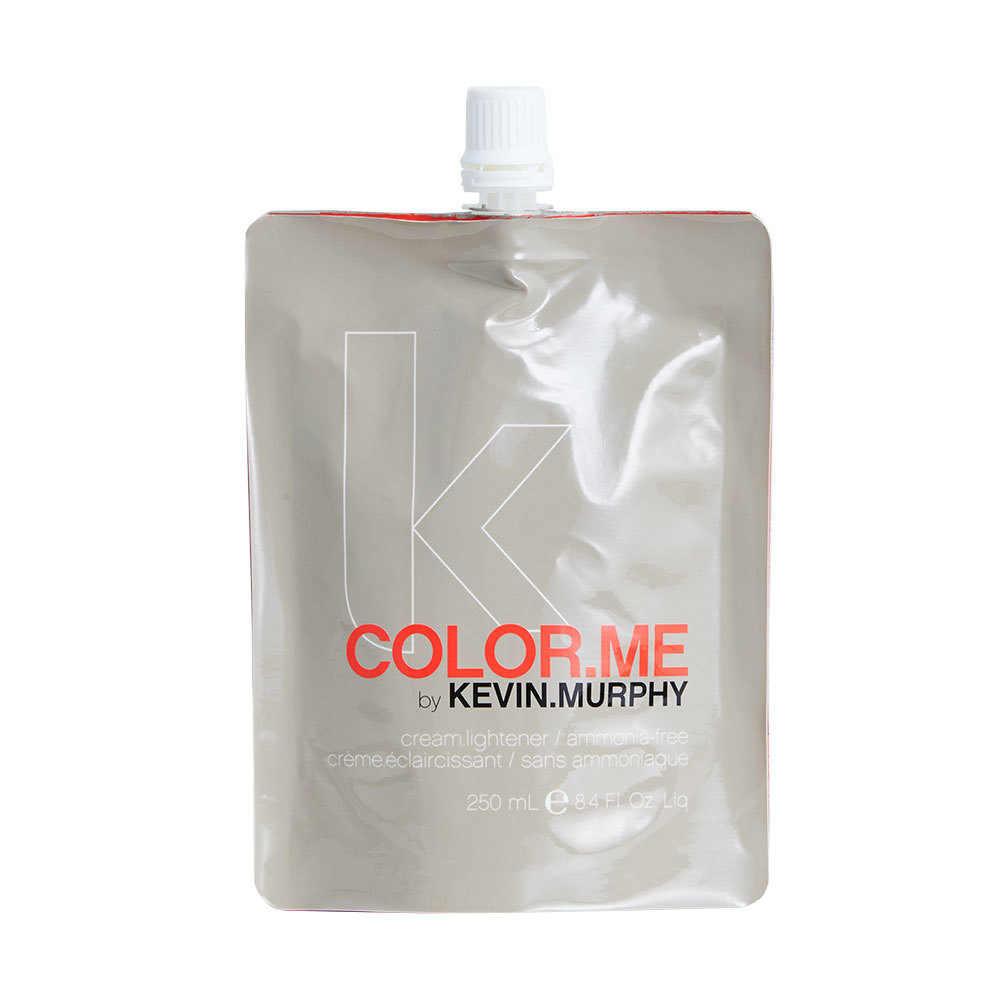 The Ingredients:
Candelilla Wax: Apart from being a plant-based product, this wax also aids in moisture retention for the hair.
Murumuru Butter: Native to the Amazonia, Murumuru Butter is high in lauric, myristic and oleic acids. Creating a natural barrier to retain moisture, it also creates thermal protection for both the hair and skin that can fight against frizz and control volume.
Inca Inchi Oil: As one of the highest unsaturated fatty acid oils, it preserves the skin's lipid balance and improves elasticity resulting in a smooth, soft and glossy finish for the hair.
Corn Proteins: A biodegradable and renewable source, corn proteins are a great option for fillers, binders and skin and hair conditioning agents.
Why You'll Love It: 
The ammonia-free option eliminates the risk of inhalation with a creamy consistency that allows for maximum control while creating up to six levels of lift that won't swell or run. 
How To Use:
The recommended mixing ratio is 1:2. Simply knead the pack before using, mix the desired amount of CREAM.LIGHTENER AMMONIA-FREE with COLOR.ME CREAM.ACTIVATOR in a non-metallic bowl with a brush or spatula (or our fabulous COLOUR.WHISK). Mix until a creamy consistency is achieved. Apply to dry hair and process for 20-50 minutes, checking often until the desired level of lift is achieved.
From the choices we make, to the ingredients used when creating our products, COLOR.ME by KEVIN.MURPHY is proud to offer new solutions to your most coveted requests. Whether creating babylights, highlights, face-frames, or double-processes, CREAM.LIGHTENER AMMONIA-FREE will get you the results you're after. Utilised in our NORTH campaign, you can see the beautiful finish for yourself.