Anica Iordache has done it once again. Creating beautifully structured styles that makes us all want to cut our hair short. Inspired by a German Film, she takes her collection on a futuristic ride. Between the colors and the cuts, she transforms her models into gorgeous starlets. Take a peek at the beautiful collection Anica has created as a finalist for the Haircutting category for the 2019 NAHAs below and learn more about her as an artist.
---
What was the inspiration behind each collection?
The inspiration behind the finalist collection is the 1927 influential German science-fiction film Metropolis. It presents a highly stylized futuristic city where a beautiful and cultured utopia exists. I think this is more relevant than ever with the movement of people these days. The cuts are classic and simple yet futuristic.
Tell us more about you as an artist and how your work has changed over the years.
From an early age, I developed a passion for all things creative and artistic. Growing up in Transylvania I always took inspiration from mountains – the nature that was around me and under my feet. From flower picking to creating artisanal art, I always had a natural talent of seeing space, color and shape. Fast forward to now, I have a NAHA win, I'm a NAHA Hairstylist of the year finalist, and I have the energy to take over.
What did you learn about yourself through creating the collection?
That a good idea is not all that matters if you don't have a team that sees and believes in your vision.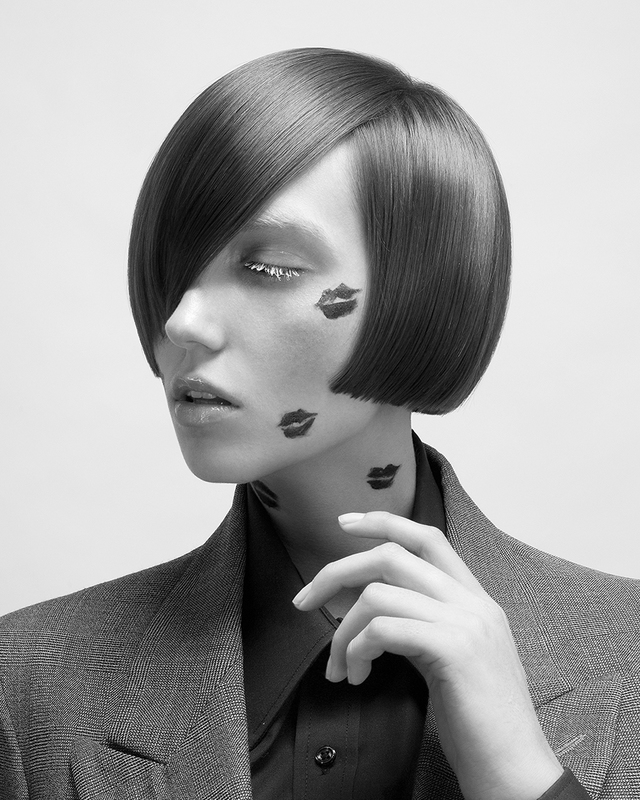 What was your biggest focus with each cut?
Suitability and the need to leave each cut a bit imperfect just so it is more believable.
What products/tools did you utilize?
Sharp scissors and a perfect flat drying technique.
What other forms of art inspire you?
Everything from the old cinema to the most modern piece of music and of course: nature.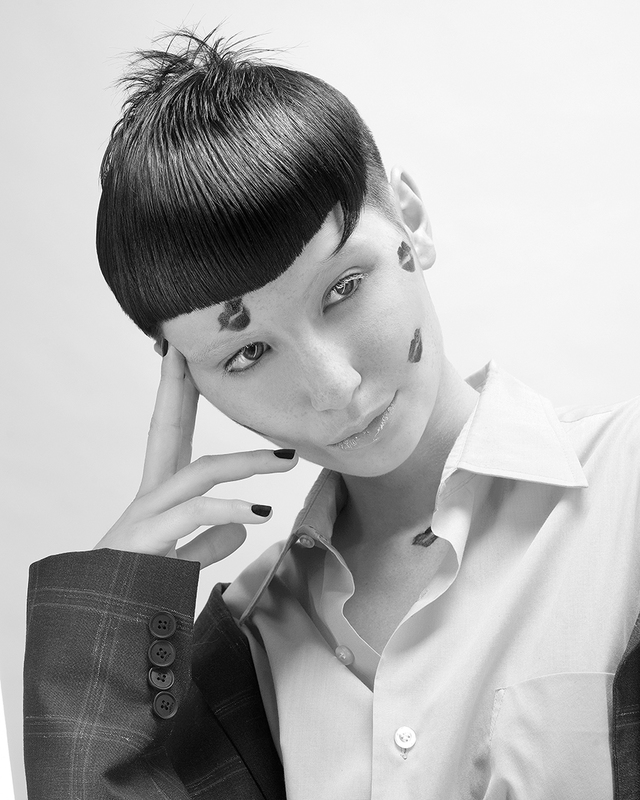 How much prep time went into each piece?
Not much … the most time consuming was finding the models that suited the looks I was about to create.
What was your favorite part about the shoot?
Spending time with my team in the "creating mode" and the Tequila at the end.
How did you select your team? Have you worked with them before?
I am fortunate that I have the most fantastic team; we share the same need to express ourselves creatively.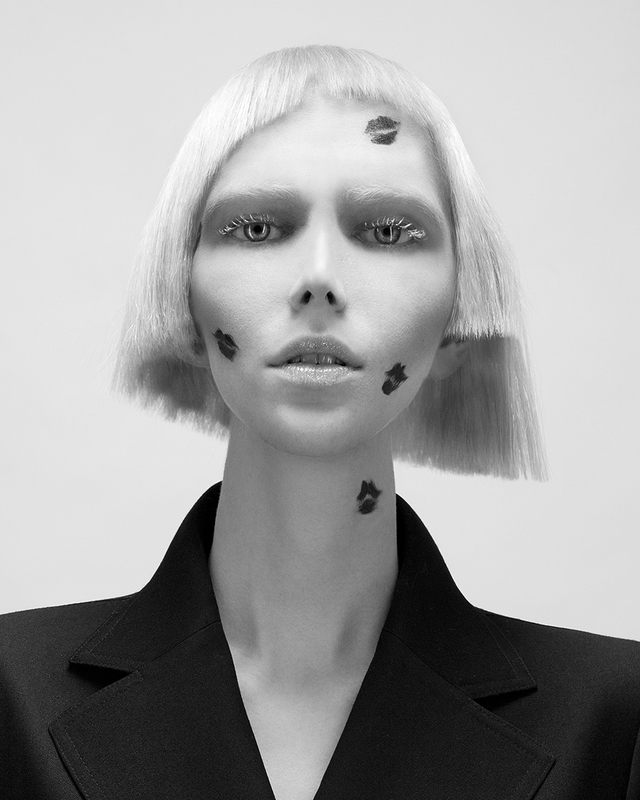 Where will we find you in Long Beach?!
You can probably find me at the beach. It is a great opportunity to escape the cold Canadian winter.
What are you looking forward to most about NAHA 2019?!
I love seeing the industry peers, the energy is incredible. There is lots of excitement and pride on the Finalists faces.
Credits:
Photographer: Ara Sassoonian
Wardrobe Stylist: Anica Iordache
Makeup Artist: Ekaterina Ulyanoff