For Marc Antoni, his father Bruno Giamatttei Snr. is his biggest mentor. Growing an empire of salons that is now one of the most respected and recognised in the UK, there is no doubt that creative genius behind the chair runs in the family. And, this is exactly where Marc Antoni believes artists grow. He attributes his success behind the camera to his success and dedication behind the chair. The other beautiful thing about this collection is that one of the models is actually one of his clients! (Keep reading to find out which one!) Recently, the Marc Antoni Artistic Team has taken home a British Hairdressing Awards as Artistic Team of the Year. Their dedication to their craft and the beauty in teamwork shines through in this collection. Keep reading to learn more about the details and the inspiration behind the looks!
---
What was the inspiration behind this collection?
We wanted our collection to have more of an art influence and connection with architecture and structure. We kept the hair beautiful, yet disciplined. We wanted people to really get drawn in by the hair, to win Artistic Team it's got to be more than just beautiful and we wanted to create something that was captivating and fresh.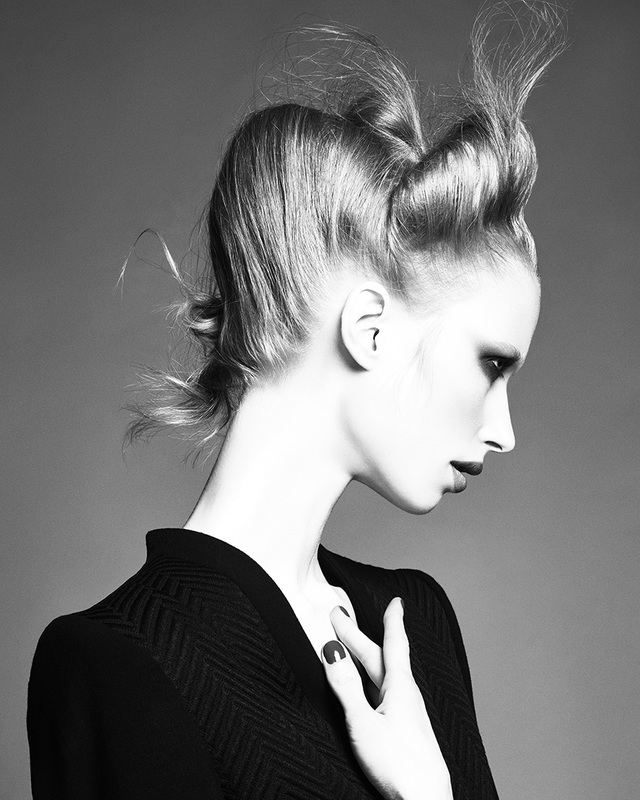 How did it feel to take home a win at the BHA!?
We've previously had seven wins, but for me, Artistic Team is the best you can get because you're up against the crème de la cream of the hairdressing industry. There are five of us in the Marc Antoni Artistic Team, but this award is about more than just the five of us, it's about the whole team, from the Juniors to Salon Managers it's a celebration for everyone.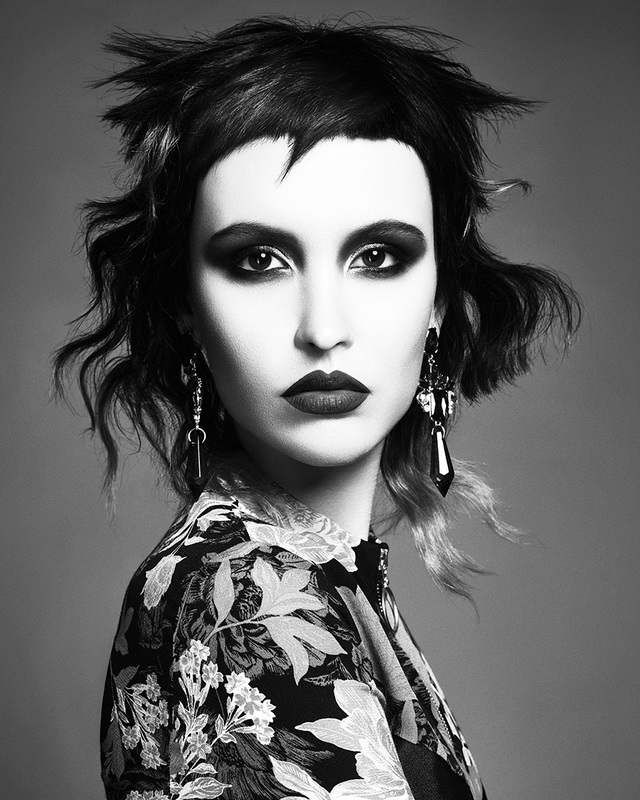 How did the team work together? How were they formed?
The team is led by myself and includes award nominees and winners Altin Ismaili, Dan Spiller (JOICO Europe, the UK & Ireland, Color Ambassador) along with Marcus Giamattei and Daniel Bryan. On the day we shoot all 8 models and we have tear sheets, inspirational imagery, and mood boards so we have a rough idea on looks for each model. On a shoot our creative minds are always working and on the day of our Artistic Team shoot the blonde plait was done on the day – we did seven images and we shot the final model with her hair down, and then decided we needed something with more structure and did a basket braid in 45 minutes!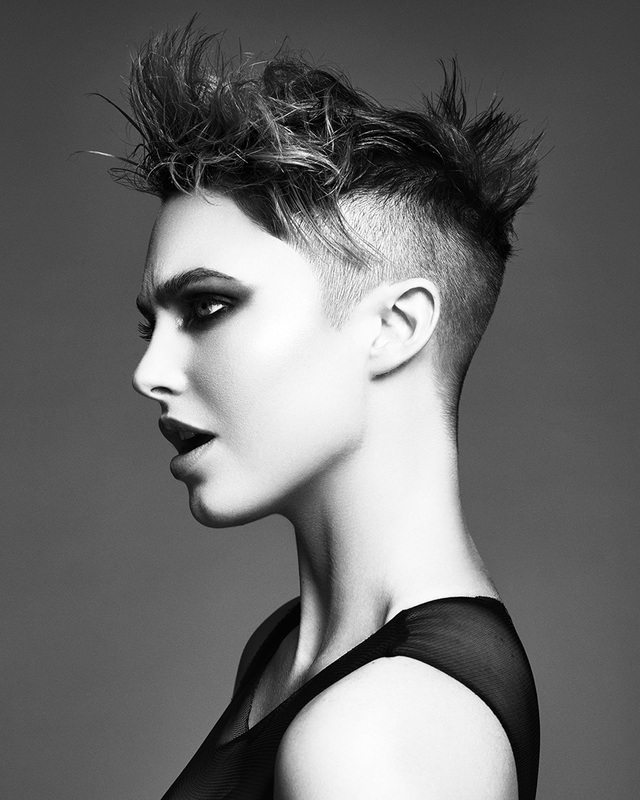 What is your usual process behind creating a collection such as this?
We usually get together in January to discuss mood boards, makeup, styling and look at hair images as well as fashion, architecture, and art for more inspiration to bring it all together. The Marc Antoni Artistic Team have worked together for so long that we almost always end up collating similar looks and imagery. We like to look at fashion week and prepare as much as possible for every shoot. We can plan looks, but because we're all creative we can change things up easily on the day – and that's the beauty of working together, we all bounce off each other and come up with some talented ideas.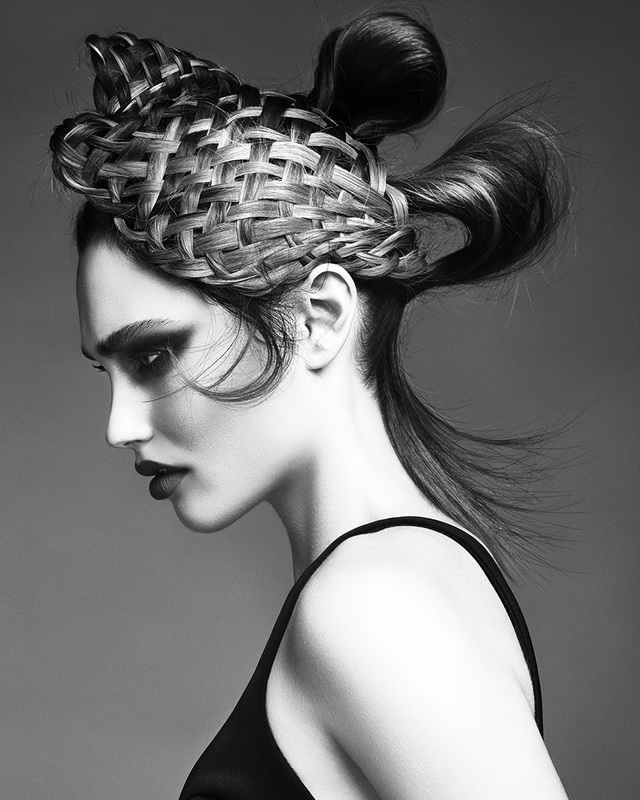 What was your favorite aspect of shooting this collection?
When we shoot a collection we are colouring hair the weekend before then I oversee the images and I make the final choice on the Artistic Team images. For me personally, my favourite aspect is it looks beautiful yet really pulls you in with intricate detailing and structure. The plait is one of my favourite images as well as the top knot – I had some black and white cotton and basically when we did the plait I covered the models face with the black and white cotton to give detail and created a simple top knot twist with braids and added the hair dryer for an added effect – it wasn't planned but it's the little ideas like this that go a long way. To make this collection even more close to our hearts the model is a client and even she was blown away (literally!)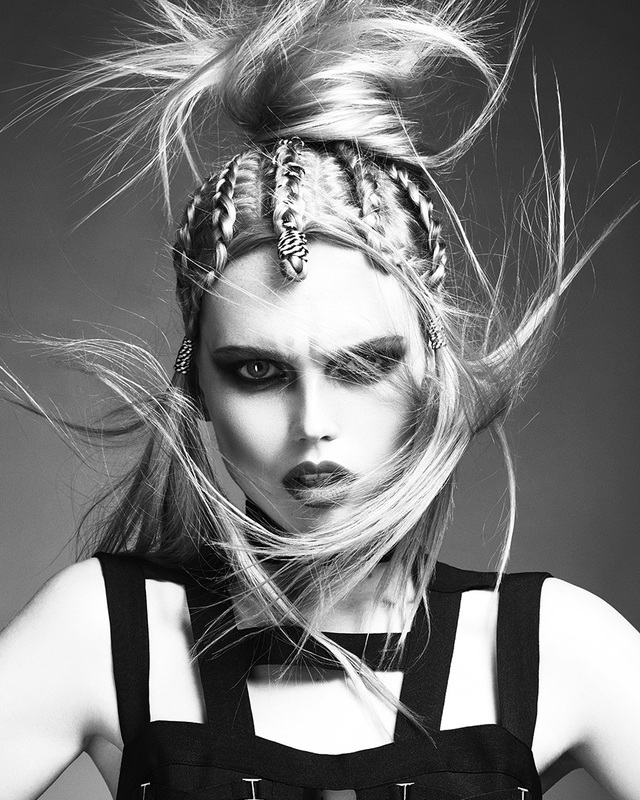 Where do you think hair movements will be traveling this season?
At the moment we are focusing on softness and realism within the hair, going down the route of having the hair 'done but undone'. I think this is really important to people just now and the whole industry is going down this route, gone are the days of excessively over retouched images and now we celebrate the natural beauty of hair. On each of our shoots we take small VT's for Instagram and behind the scenes looks for people to see the raw, real hair before the retouched images and for me, it's so real – by retouching so much you only cheat yourself.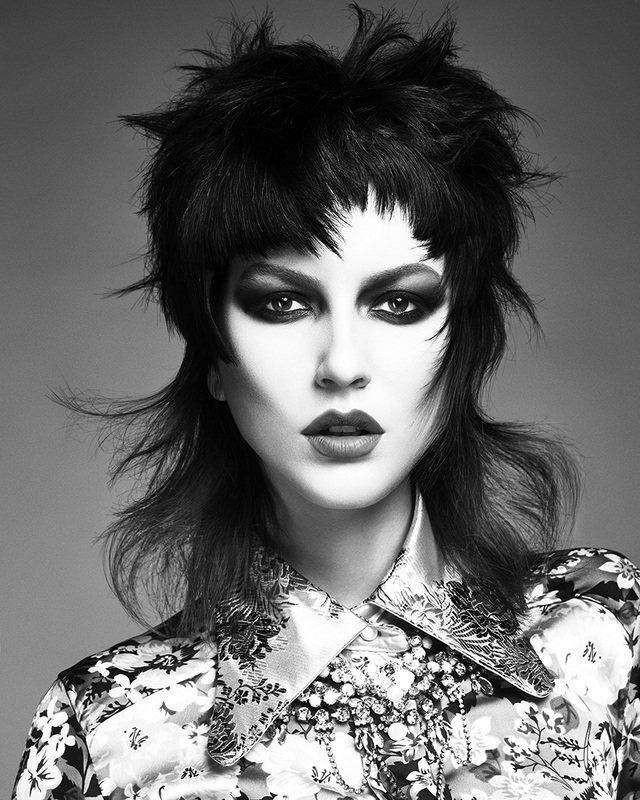 Who were your biggest mentors and how did they shape your career?
Definitely, Terry Calvert – he had a huge influence on me, we were best mates, he had five salons and he got into the Fellowship and suggested me for Vice President. Then I got to mentor the F.A.M.E Team and he really taught me how to do hair in front of the camera. My biggest mentor is my Father, Bruno Giamatttei Snr., he taught me everything and he's such a legend and inspiration. He created the family business, the company has grown over the years to become one of the most respected and recognised salon groups in the UK today and is proud of our achievements.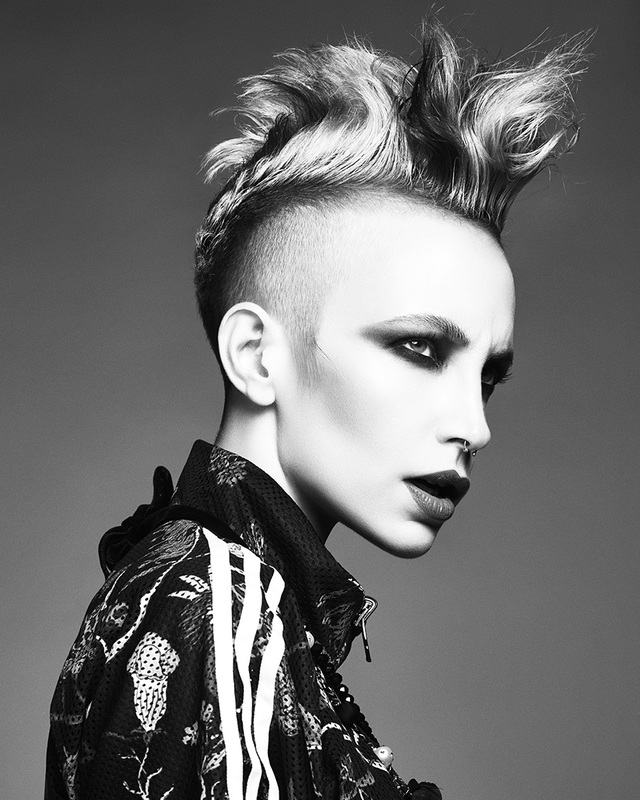 What can we look forward to next?
This year it's all about being the phenomenal JOICO Ambassadors. We are going to be travelling the globe with a show to an audience of 150 coming up in March, we have a show in Poland, one in the Netherlands and then we're off to Ireland – and that's just the start! We're excited to see what the next few years bring with JOICO.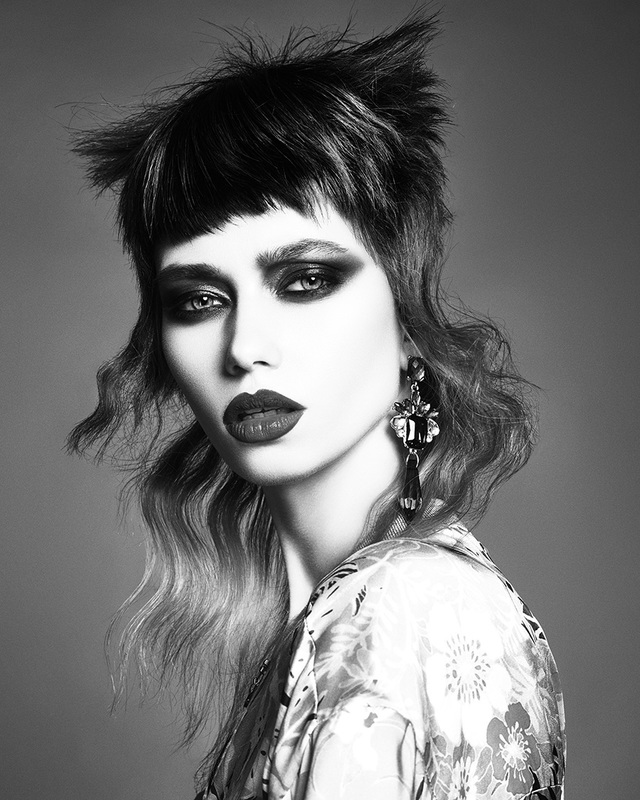 ​
Any advice for stylist working behind the chair to take their craft to the next level and start creating collections like this?
I never chased the position I'm in today, I concentrated on my salon work making it the best I possibly could and when I started entering competitions the manufacturers came to us and asked us to go on their stands because they liked what we did. Many hairdressers are chasing this superstardom and everyone wants to do Fashion Week, it annoys me (don't get me wrong I did a few when I was younger too) but you don't get anything from it and you need to take a full weekend out of the salon. I find everything has come to me from working hard behind the salon chair and the same with the Marc Antoni Artistic Team, they all work hard behind the chair, they drive their salons – but the utmost importance is the clients and the brand Marc Antoni.
Credits:
Art Director: Bruno Marc
Hair: Marc Antoni Artistic Team
Photographer: Richard Miles Photography
MUA: Katie Moore
Clothes Stylist: Ellen Spiller
---
For more fashion-forward styles and product picks and be sure to stock up on all goodies the Bangstyle store has to offer!