After a few weeks of social distancing, stylists and clients alike are starting the feel the impact. Tuning into digital resources and syncing up together is a great way to check-in discuss the problems we're all facing. Keeping a routine, getting dressed each morning (even if it's just your finest sweatsuit) and sprucing up your beauty routine are great ways to keep spirits up while at home. Now is the time to try out that 12-step skincare regimen and finally learn how to perfect your blowout at home! To help you with the latter we're going through some of our top at-home blowout tips! 
Start with clean hair 
A great blowout starts in the shower and picking the right shampoo and conditioner duo for your hair needs can make all the difference. The main factors you'll want to take into account when picking your product are the current health of your hair, whether you color your hair, your hair type, and the outcome you are looking for. For example: If you have color-treated hair, you are definitely going to want to use a solid color safe shampoo at home. Picking up an option like Redken Color Extend Brownlights can work wonders when it comes to creating a soft, conditioned style while also perfecting your shade at home. With blue pigments, Redken Brownlights will help tone your hair color at home between salon appointments - warding off brassy buildup. Or, if you have thick, curly or wavy hair that tends to get frizzy, Redken Frizz Dismiss Shampoo and Conditioner will gently cleanse hair while taming frizzy hair and increasing smoothness and shine. 
Choose the right product
Much like picking the right shampoo and conditioner to begin with, picking the right products for your hair type and style are equally important. When it comes to heat styling, picking a product that also has heat protection is a great place to start. If your hair tends to get frizzy, stick with the Redken Frizz Dismiss line and add Redken Frizz Dismiss Rebel Tame Heat Protective Leave-In Cream to nourish, hydrate, smooth, and detangle hair while preparing it for heat protection up to 450 degrees.  If split ends and breakage are your concern, opting for Redken Extreme Length Leave-In Treatment With Biotin visibly reduces the appearance of split ends by 78%, and strengthens and seals weak, fragile hair. *For best results, pair this with Redken Extreme Length With Biotin Shampoo and Conditioner. 
Section and dry
Having a roadmap for your style is the easiest way to stay in your lane from start to finish. Depending on your hair type, style, and desired finish - test out whether you like to start in the front, back, or side when it comes to drying your hair. After applying the product, rough-drying hair about 70-80% (or less with curly/frizz-prone hair) will help ease the process. After this, use a comb and clips to create clean sections as you work through your style. Pick a brush - round for sleek looks than need more control or paddle for straighter hair, or if you are using hot tools next.
Finishing steps
A common mistake we all make at home is not finishing the hair properly. After moving through each section, making sure it is fully dry, run your fingers through it a few times to help cool and calm the cuticle. If you are using hot tools after your blow out, work through the head with the same clean sectioning patterns you previously used. If your hair needs extra hold, consider adding a hairspray or texturizing spray. Once finished with your look, finishing spray, gloss spray or dry shampoo are great ways to seal and extend your style. 
Product picks:
Hairspray - RedkenTriple Pure 32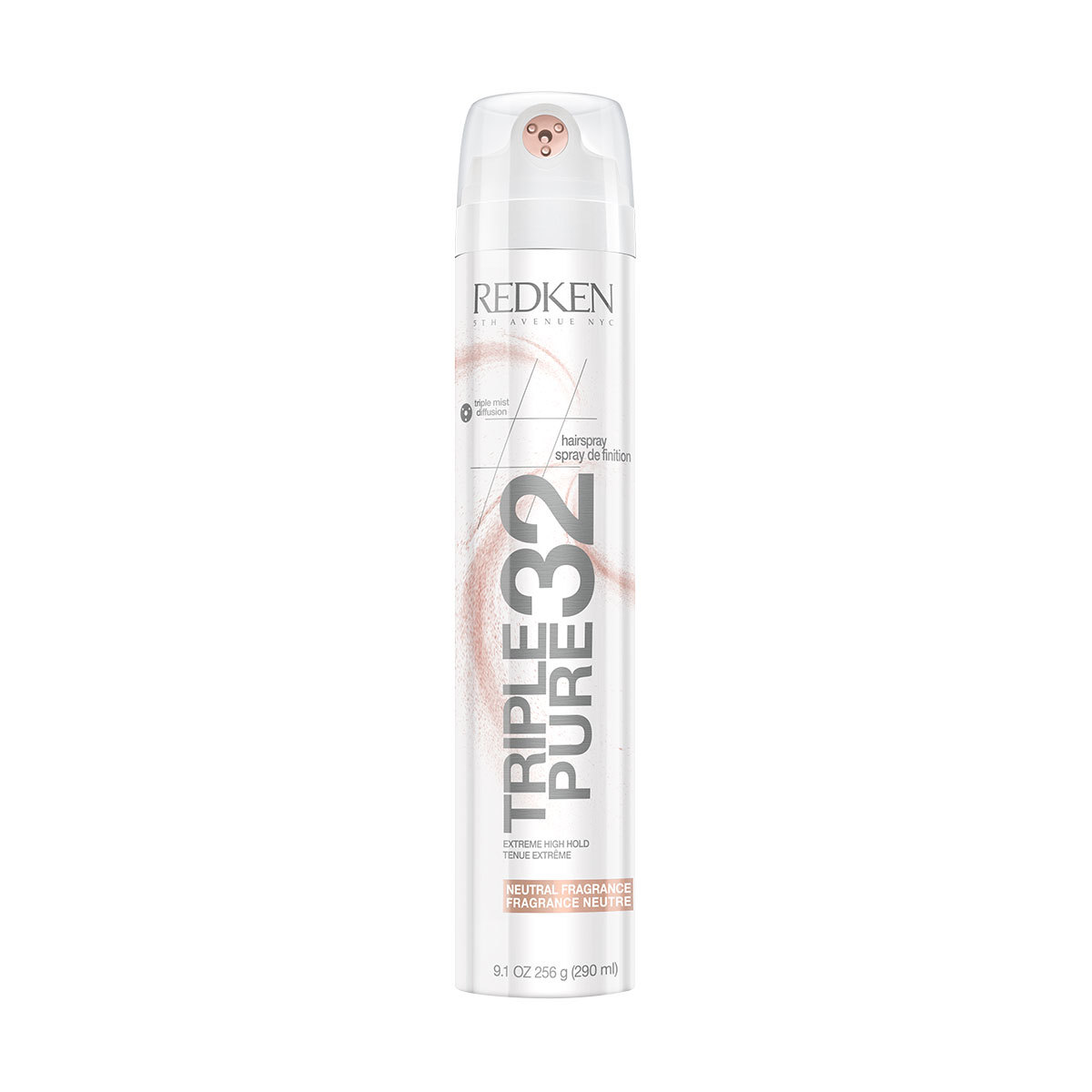 Texturizing Spray - Redken Wind Blown 05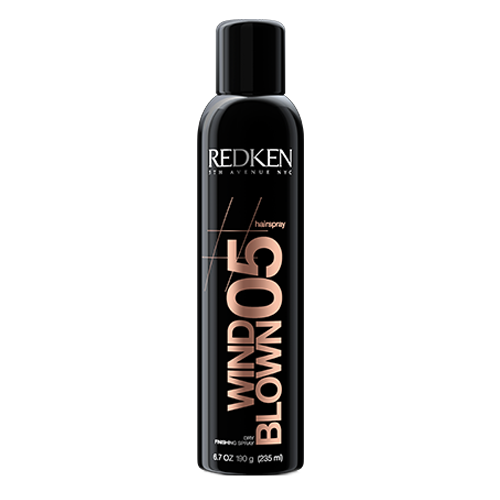 Shine Spray - Redken Shine Flash 02
Dry Shampoo - Redken Triple Dry 15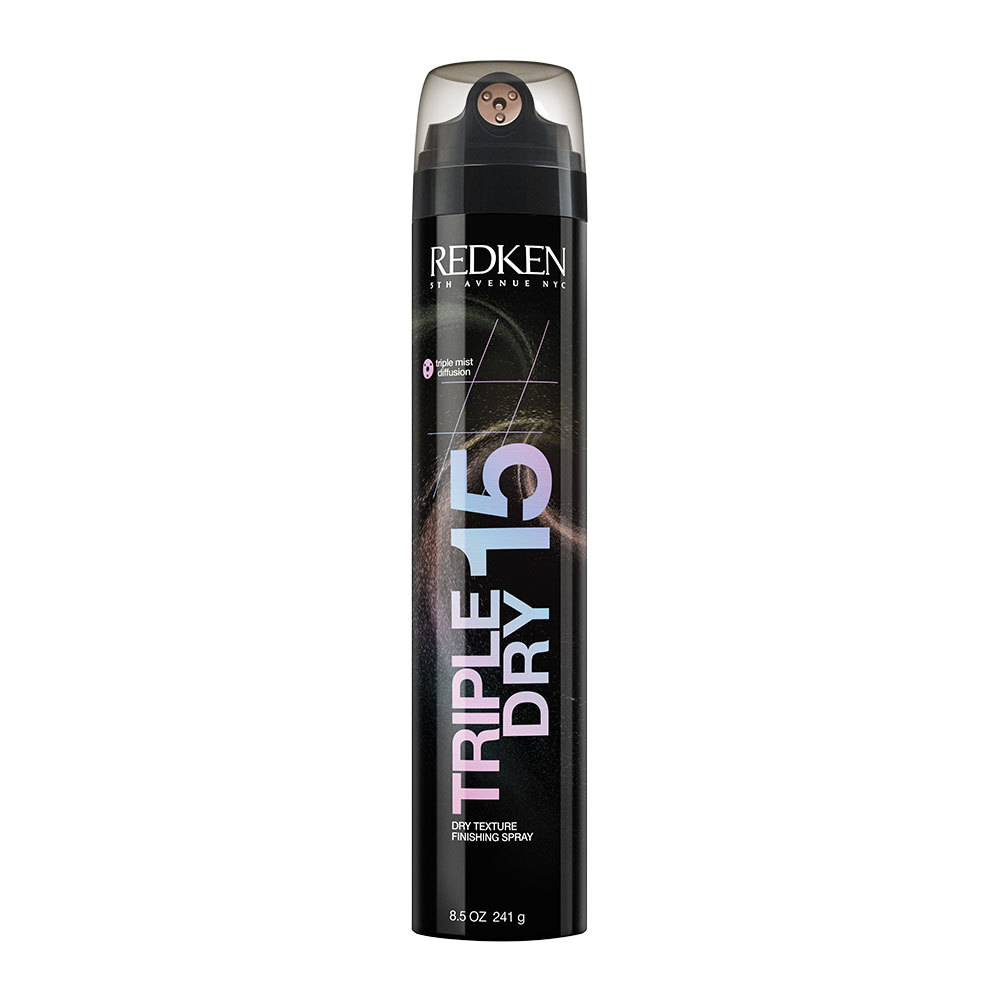 ---
For more color formulas, tips, and education visit www.redkensalon.com.