Rut Navarro's collections delight the senses with her avant-garde use of hair as a type of fabric. She has gone outside the box and translated the medium of hair begging us to see the world from her artistic point of view. Keep reading to learn more about her inspirations and how she got to where she is today in her career!
---
I have been a hair artist in Spain for about 20 years. I complimented my hairdressing education with a degree in Art History. While in school, I was so fascinated by the color that I ended up going to Anthony Mascolo's school in London to learn more about it. As time went by, I started to be more and more intrigued by avant-garde hairdressing, and I began to learn under artists like Sharon Blain. These experiences opened a door for me to the artstic world outside of the salon, and I will not be able to get out of the avant-garde movement anymore. Currently, I teach master classes on color and at the same time, I show my avant-garde collections around the world, showing what I have learned over the years. Furthermore, I own a salon in Spain and I am so lucky to be surrounded by a great team.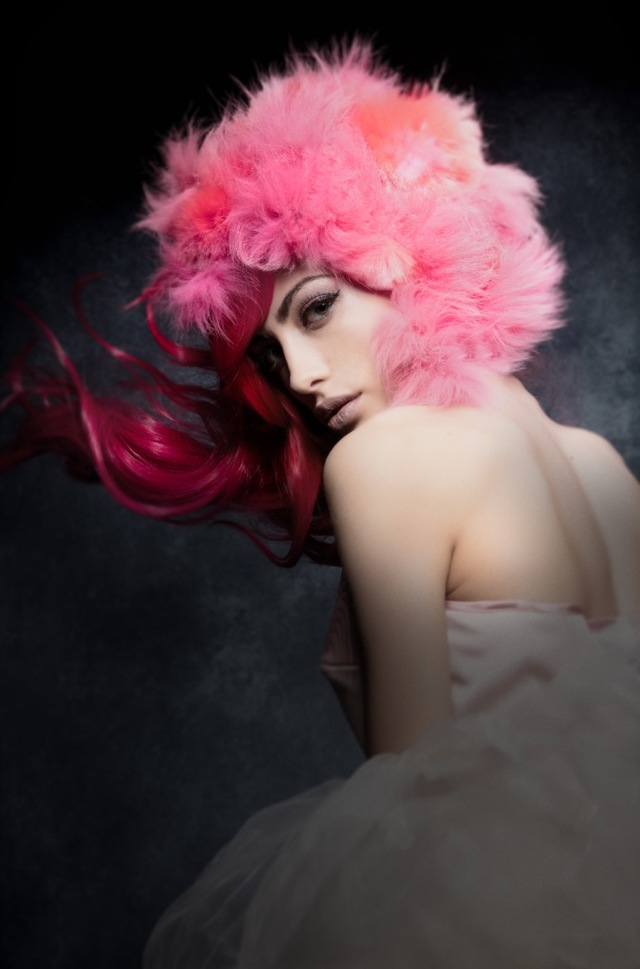 FABRIC is the name of our collection. I love textures and, in this case, I wanted to show the things we could create with hair transformed into fabric. Fabric was then born out of curiosity for converting hair into different types of fabric. In this collection, we wanted to show a fabric of long, soft hair, and we even built a loom so that we could portray the beautiful things that are made with cotton and other fabrics using hair. We used sewing machines, needles, and a lot of thread! Always being faithful to our feminine style within the avant-garde movement, highlighting women's beauty. This collection was completely made with synthetic hair, cotton thread, and linen thread in warm colors like pink or pure copper.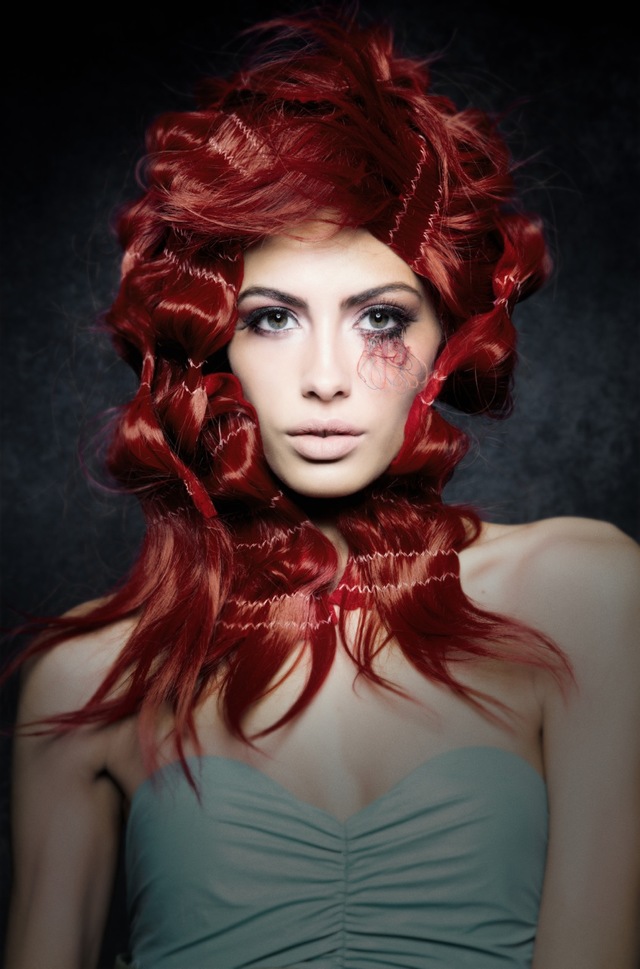 FABRIC is a very recent collection and it has already been published in Estetica magazine. Some of our other collections have been on the cover of hairdressing magazines, and we have also been among the finalists at TCT awards competition. We are still getting started on the avant-garde movement, but we have already experienced a lot of triumphs with our collections and we are very happy to be able to show our work globally.
Every collection starts when the last one ends. A few days before the collection's photo shoot I'll have an idea of what I want to do for the next one. In this case, the research and creation process took about 10 months. I learned how to use a sewing machine; I made the looms, etc. Getting those textures and starting the whole process takes almost a year.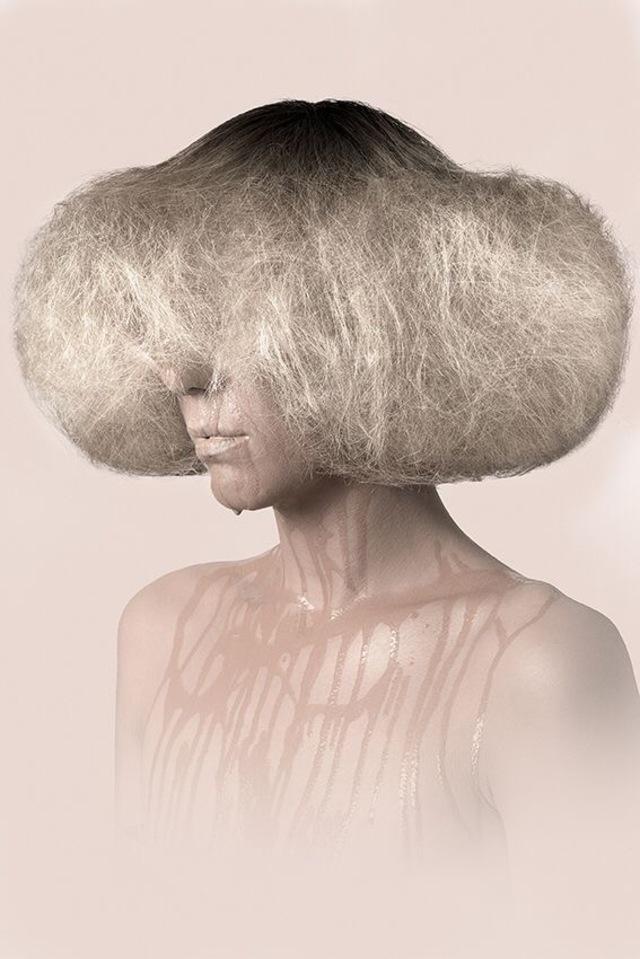 The beauty aspect was very easy for me! My make-up artist works in the salon with me and we're always exchanging ideas. She helps me get the collection started as far as hair goes, and she decides what make-up would be best for every collection. I always trust Sonia Cuesta as she is an excellent make-up and FX artist. For this collection, we used some pieces made with a cotton thread as part of the make-up so that everything would be on the same page.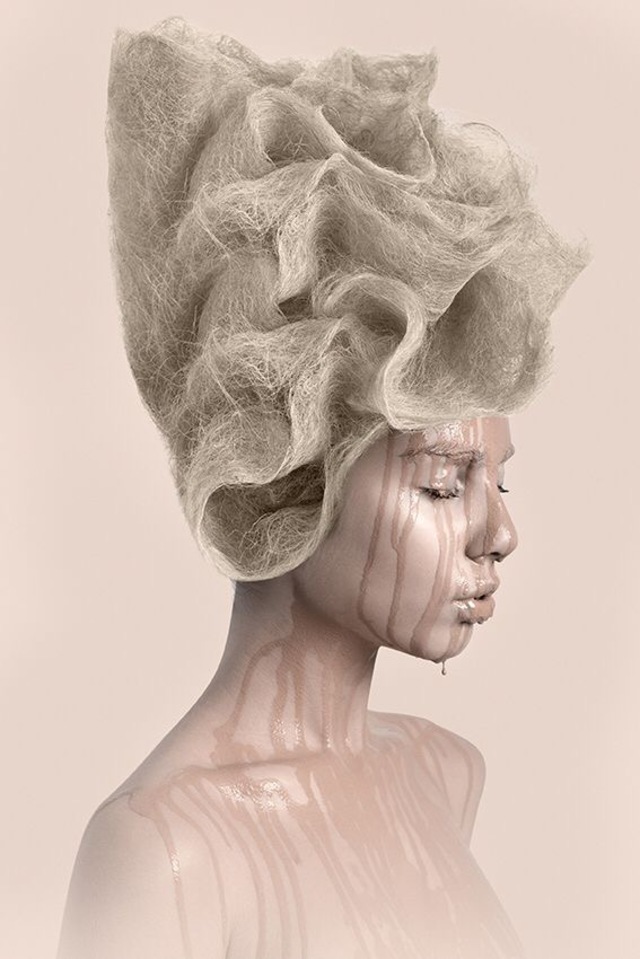 When I started hairdressing school, I had a teacher that showed us the foundations of hairdressing. I learned a lot from her. However, my best memories come from the times when I would sneak out of my class to go to the one next door where my teacher's dad was teaching. He was a very old man who would teach professional hair artists how to work with different hair pieces and wigs. He taught me how to make a wig, how to sew in hair extensions, and how to work with different textures in a fun way. This is the main reason why I now like working with all shapes of hair and why I work on collections.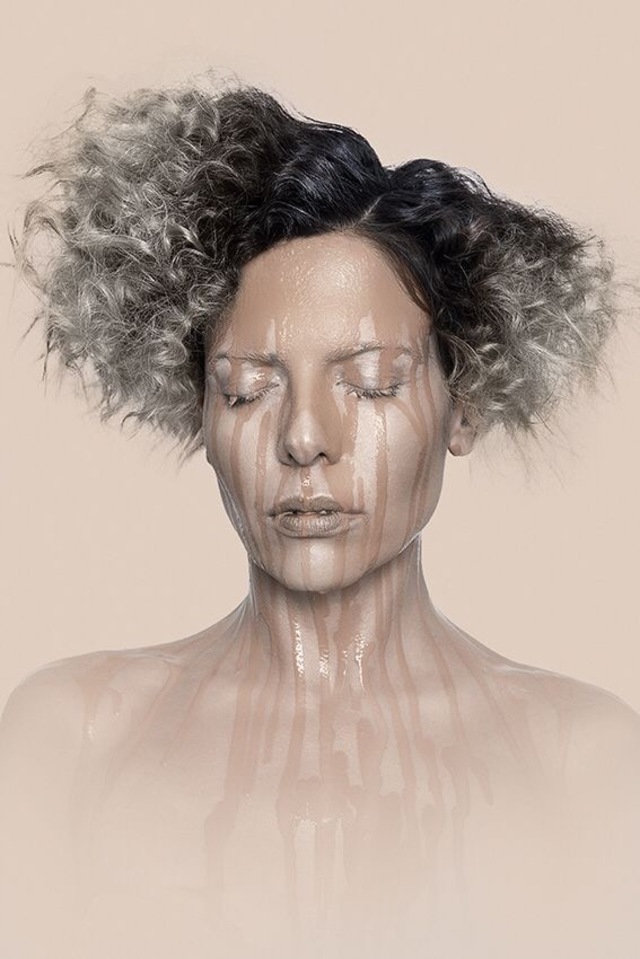 At our salon, we do a lot of hair painting. This season, we are working a lot on tones like copper, sand blonde, and caramel brown. Our techniques vary from balayage to block color hair, but they all have the same thing in common: a spectacular shine!
---
For more fashion-forward styles and product picks and be sure to stock up on all goodies the Bangstyle store has to offer!