Fall is usually a season that tones down our wardrobe and our hair, but going a darker shade for fall has never been more out of style. Whether your client is golden, honey or platinum blonde, this time around salon visits mean brightening up their color for the upcoming season! As the kiddos head back to school, your clients will finally be putting some time aside for themselves to update their look, which means they'll be coming to see you in the salon! As a stylist you are aware of the constant exposure their hair is getting from bleach and other lightening agents so you are always looking for aids to keep their hair from becoming dry, brittle or prone to breakage while getting the best color possible. Luckily, Keune has launched a new product pairing designed to create the color of your client's dreams and restore the health of the hair. Read on to find out why the Keune Ultimate Blonde and Bond Fusion systems are bound to be your go-to services this fall.
As a stylist, if you have ever had trouble achieving a desired shade, then the Ultimate Blonde system is going to change your hair game. The Ultimate Blonde Lifting Powder allows you to lift color faster and easier, while the Ultimate Blonde Toners can be used to create a custom blonde shade by conditioning and adding shine to strands. According to Keune Technical Director Amber Skrzypek, the Ultimate Blonde line is designed with the stylist in mind. "The trend right now for blondes is really light and cool, both of which can sometimes be hard to achieve on the typical salon guest," she says. "By introducing Ultimate Blonde to the collection, as a stylist, I have another option, especially for my dark-hair clients."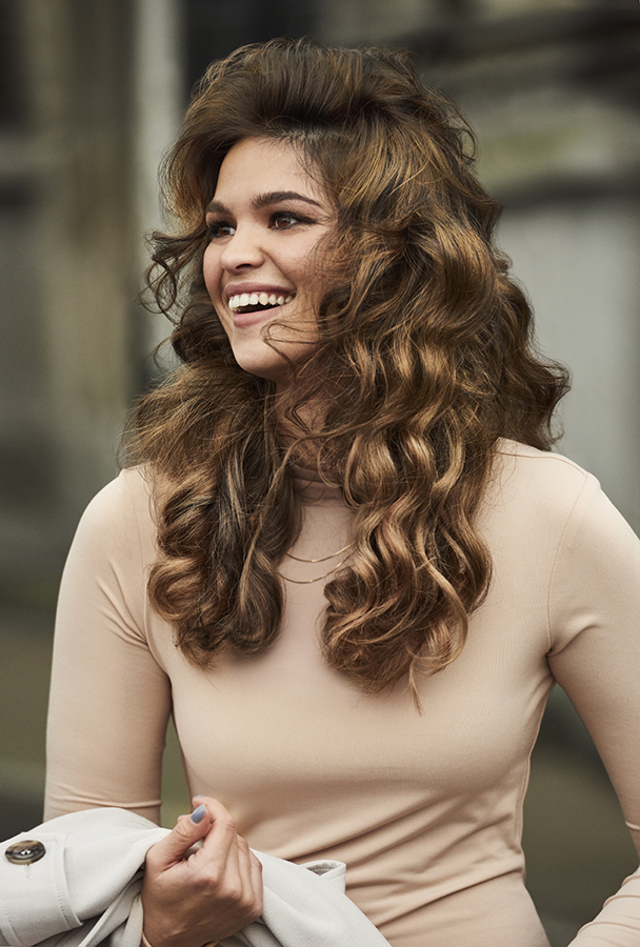 While the Ultimate Blonde works wonders on natural blondes, brunettes will also see impressive benefits. "Ultimate Power Blonde Lift Powder is able to lift up to 8 levels on natural hair making this ideal for your brunette clients. This has literally taken my blonde game to a whole new level (no pun intended). There are so many dark hair clients out there who want to be blonde, or get to a level where they can achieve a fashion color, that big ranges of lift are necessary. What is also necessary is maintaining the integrity of the hair, and this product allows both to happen," says Skrzypek.
What's even better about Ultimate Blonde is its new BFF, Bond Fusion. The Ultimate Blonde line can be used with the Keune Bond Fusion system, a treatment designed to fortify your hair structure, repair damage and condition your locks. This bond-building system features three phases: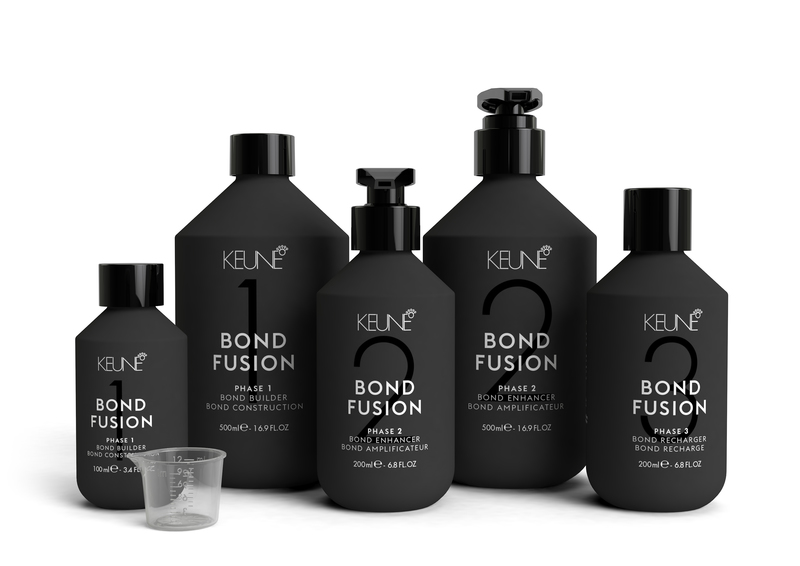 Phase 1: Bond Builder
Product can be added to your color or lifting agent
Phase 2: Bond Enhancer
Designed to be applied after processing to nourish and restore hair
Phase 3: Bond Recharger
A retail product designed for guests to apply at home to revitalize strands between appointments
So what are the benefits of using these two powerhouse products together? Not only will your hair look and feel healthier, but the Bond Fusion treatment will work to enhance the vibrancy and shine of your customized blonde shade, making them both the top products to try this season.
---
Keune, for the salon professional since 1922.
To learn even more about their brilliant color, stunning styling, and trend inspiration be sure to stalk Keune on Bangstyle and follow them on Instagram, Facebook, Twitter, and Pinterest!