While we're still enjoying the last few days of warm weather by the ocean and outdoor dining we know all to well that there will be chillier days soon. As we soak in the last dips in the pool and look forward to the new sweaters we'll be able to wear this season, let us also brush up on the hairstyles we'll want to pair with our winter wardrobe. Read on to see our guide for the best styles to wear when there's a chill in the air.
First things first…
During the colder months, your ability to air dry your hair to perfection may subside. Instead of relying on Mother Nature to give you perfect waves or undone looks, you'll have to create them all your own. If effortless waves are what you're going for, prep hair with Eleven I Want Body Texture Spray and Smooth & Shine Anti Frizz Serum then use a diffuser to dry your hair about 85% of the way. Let the air do the rest and add a bit more serum to ends if needed to control flyaways and frizz.
Next, you'll need a go-to style
When you don your best pair of vintage jeans and your favorite pair of St. Agni slides you'll need a hairstyle that will hold up to the rest of your look. If there is anything to be said about the styles seen on the runways this year it is that sleek sophisticated blowouts and 60s inspired looks are in again. Getting a smooth and sleek look with Eleven has never been easier. Simply start with cleansed hair (preferably using Smooth Me Now Shampoo and Conditioner) and add Frizz Control Shaping Cream before blow-drying. If hair is damaged (whether from the environment or from color treatments) apply a dash of Miracle Hair Treatment throughout your hair as well. Use a round brush and a nozzle attachment on your blow dryer to create an even, soft silhouette and spritz with Give Me Hold Flexible Hairspray to finish.
For A Weekend Away
Sure you may have gotten all your travel in during summer, but winter is a great time to get away as well. If you're heading off for the weekend and want to pack minimally, don't skimp on your hair products – no one likes bad hair days in vacation pics! In the least, throw Miracle Hair Treatment in your bag. Whether you're air drying or blow drying, this treatment will help keep your hair in check no matter the weather!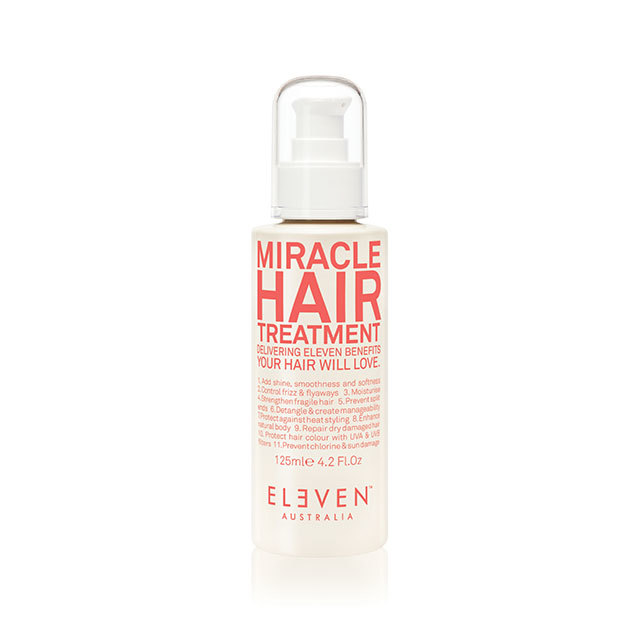 ---
Looking for more ​styling tricks? Be sure to stalk ELEVEN on Bangstyle, shop their products on ElevenAustralia.com, and for the ultimate dose of daily inspiration - follow them on Instagram!