Tickets to Billie Eilish's 2022 tour were recently released and are selling out faster than you can say, "I'm the bad guy," but that isn't even the biggest news about the 19-year-old megastar. She's made headlines with her dark, beautiful music and has even earned herself seven Grammy awards! Eilish has already had a career that the majority of us could only dream of and she's still technically a teenager!
We've all had the privilege of watching her grow up in the spotlight and see how her music has been updated as she gets deeper into the industry. Along with this, we've also all born witness to the style evolution of Billie Eilish. She's most known for her oversized outfits and black hair with neon green roots, but there is so much more to this colored-hair queen and we're ready to dive into Billie Eilish's style evolution!
Baby Billie

As seen in this completely adorable baby photo of Billie Eilish, she's a natural blonde! She was born with the classic American girl look; blonde hair and ocean blue eyes (yes, that was the second reference to one of her songs). Back then, she was still wearing the bucket hats she's fond of today, and which we are all guilty of wearing on a bad hair day from time to time!
Pre-Teen Billie

This photo belongs in a museum. Back when Billie Eilish was a pre-teen, she, along with the rest of us, was obsessed with Justin Bieber! Her room was equipped with tons of Bieber posters and she was in a very young, feminine phase of her style. This colorful, sequin dress, paired with a perky blonde pony and oversized bow is peak childhood femme! While we're on the topic of oversized bows...petition to bring them back? Yes! They're a fun, vibrant accessory, and look excellent with a ponytail that's slicked back with Redken Stay High 18.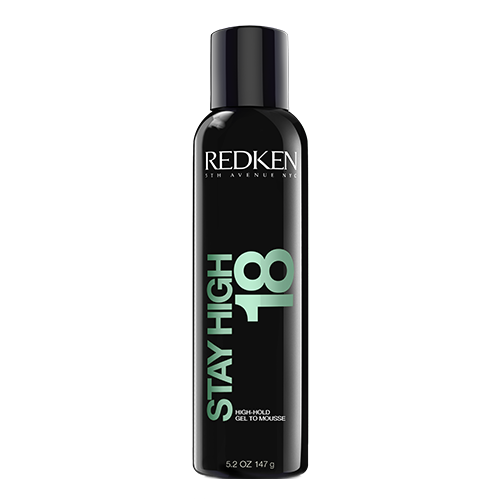 Silver Stint

For most of Billie Eilish's early music career, she was known for having silver hair. At times, her hair was either completely silver, or leaned towards more of a gray with darker roots. It was around this time that a lot of Gen Z fans began desiring silver hair of their own, and since then, the trend never really left! If you end up having your hairstylist color your hair this color, be sure to take proper care of your new color by washing your hair with KEVIN.MURPHY BLONDE.ANGEL WASH between hair appointments!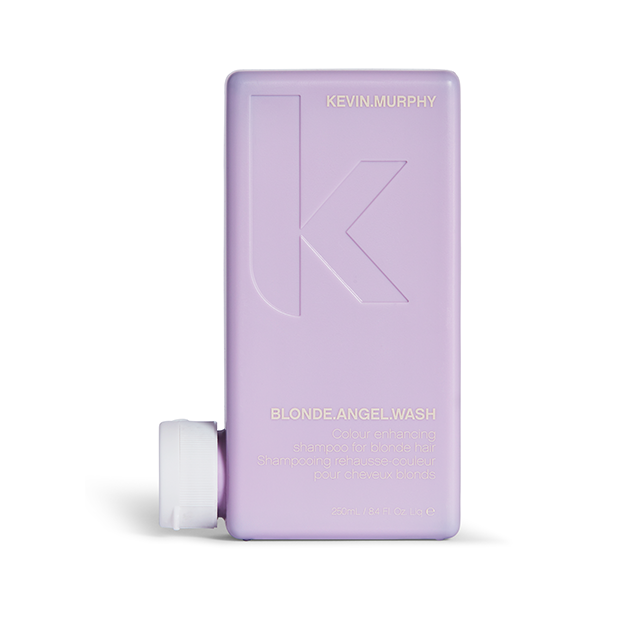 Billie Goes Blue
Around the time "When the Party's Over" was released, Eilish said goodbye to light hair colors and went blue! While brunettes tend to have an eye color that naturally matches their hair color, those with blue eyes never have naturally matching hair colors, so it was pretty unique to see that Billie's blue hair matched her blue eyes!
Briefly Brown

Fans of Eilish's song "xanny" are probably familiar with the very brief time Billie Eilish had an earth-tone brown hair color. This color only lasted long enough for the filming of the music video, but she looked so gorgeous with brown hair that that brief period will stay with us forever!
Iconic Billie

In 2019 we finally received the iconic Billie Eilish hairstyle! Dark black strands, with extremely neon green roots! Wow! Eilish shocked the world when she debuted this look and truly took a turn in defining her ever-evolving style! Hair colors like this are difficult to maintain, but not impossible. So, if you're going to have a hair color as bold as Billie's it's crucial for you to manage the upkeep with Keune Care Color Brillianz Mask.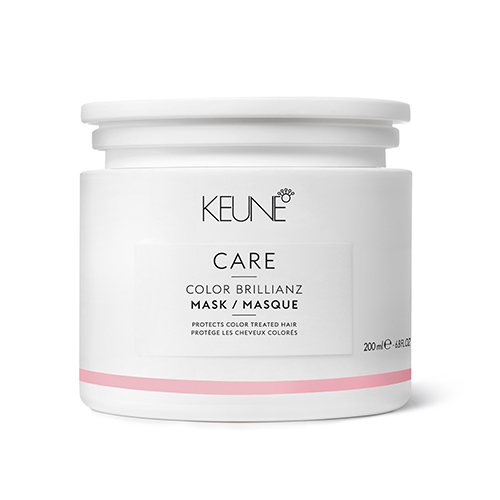 Back to Blonde

In early May 2021, Eilish had everyone's jaws to the floor and wigs snatched when she graced the cover of Vogue magazine in a mature blonde style with her brand new "wolf cut", wearing vintage. It was at this moment that we all knew that Billie Eilish did not come to play, and she was ready to turn to the next chapter of her style story!