Blonde hair, don't care? Unless you've been blessed with naturally golden locks, that's definitely not the case. Achieving and maintaining your best blonde requires time, commitment and patience. Here, five necessary rules for blondes to live by.
Rule #1
There is no "one-size-fits-all" shade when going blonde
Sure, you may eager to sport the same icy blonde platinum hue that celebs are rocking on the red carpet, but your hair type, texture, condition or complexion may say otherwise. Think about your ultimate hair goals, then take an honest look at your strands. If your hair is already damaged or very dark, don't expect to achieve a frosty shade overnight. Similarly, if you have a warmer skin tone, you should avoid a cooler shade—otherwise, the color may wash you out.
Rule #2: Choose your colorist wisely
Committing to blonde also means making a long-term commitment to your colorist. Before lightening your strands, do your homework and find a colorist that specializes in your hair texture and the type of look you want to achieve. (Check out his or her Instagram and Yelp reviews for reference.) Avoid any colorist who promises to take you from box-dye black to platinum all at once. Look for a hair pro who will provide honest, useful advice when it comes to your color.
Rule #3: Time is on your side
Unless you enjoy having your hair fall out in chunks, embrace the process of achieving your desired shade. Sure, going from black to a rosy blonde hue takes time, but that doesn't mean it has to be painful in the interim. When you set the expectation that it will take time to achieve your color, you won't be disappointed that it isn't happening as quickly as you'd like. What's more, your hair will look and feel better—sans breakage and dryness.
Rule #4: Toner must be your BFF
Do NOT go blonde unless you're ready and willing to commit to regular toning sessions. Otherwise, you will be left with unwanted brassy or yellow tones—not cute! Incorporate a purple toning shampoo and conditioner into your routine at least 1-2 times week. You should also visit your colorist every 4-6 weeks in order to achieve or maintain your desired shade.
Our product picks: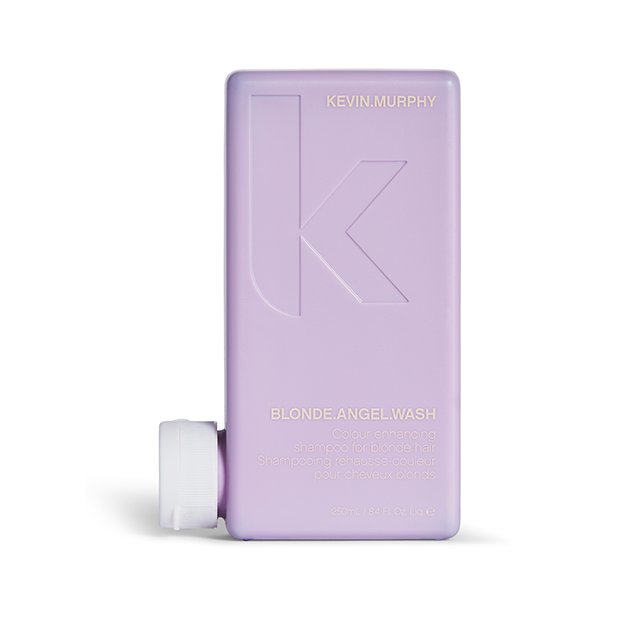 KEVIN.MURPHY BLONDE.ANGEL WASH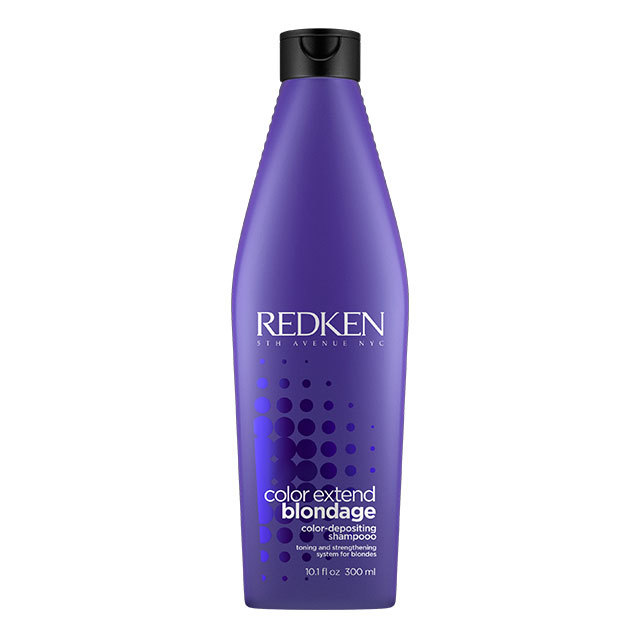 Redken Color Extend Blondage Shampoo
Rule #5: Maintenance is key
Your golden tresses will only look as good as you care for them, so before taking the plunge, commit to regular maintenance. Below, a breakdown of what you should be doing to keep your strands in check on a daily, weekly and monthly basis:
Daily: Commit to washing your hair about 2-3 times a week to prevent over-drying. If you are a daily shampooer, then you will need to "train" your hair before you color so you don't run the risk of fading or discoloring once your bleach your locks. Start by washing your hair every other day and utilizing dry shampoo on your non-wash days, then gradually add an extra day after a few weeks. By the time you head to your salon for your dye job, your hair should be able to go a few days between washes.
Weekly: You should use a toning shampoo 1-2 times a week to prevent unwanted brassy tones. Another weekly to-do? Deep conditioning! Because bleach can be extremely drying to your locks, it's important to apply a deep conditioner a couple of times a week to keep your strands shiny, soft and manageable.
Monthly: Regular trims and salon visits are also important to maintaining your blonde. Visit your stylist every 4-6 weeks to refresh your color and trim any split ends. Frequenting your salon often will ensure that your blonde remains as shiny, vibrant and healthy as possible.