Heading into the colder months, we're all looking for a way to quickly and effortlessly dry our hair. As we easy back into blow-drying, finding the right brush for your hair type and desired style can make all the difference. If you're out of practice (like many of us are) brushing up on a few quick brush tips can help shorten the process and speed up your finish.
Brush Types:
ROUND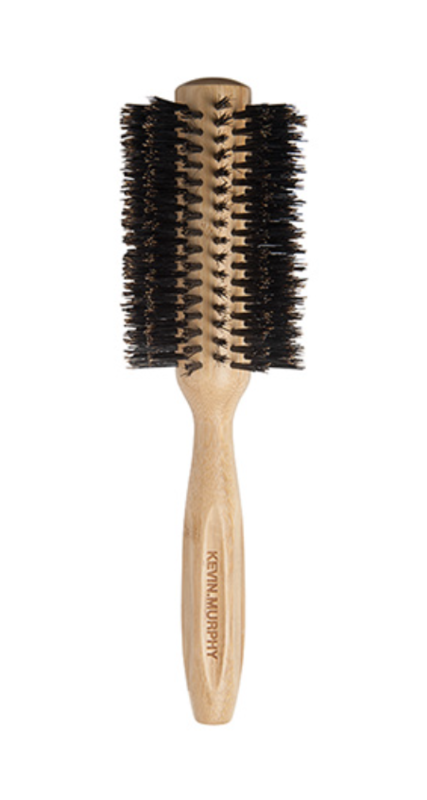 Small – For shorter lengths or hard to control areas, a small brush is ideal to control baby hairs around a face, a short fringe or closer crops. If blow-drying a curl into the hair, they can also be utilized to define a tight curl within your style.
Medium – A medium round brush is a standard size brush that works great for almost any hair length. It is an easy way to control curl or add a wave while smoothing each section.
Large – Large brushes are great for quickly creating straight styles or adding just the slightest bend.
*Pro-tip: When using a round brush, work in sections that are a similar size to the width of your brush. This allows you to control the section and avoid tangles or getting your hair caught in the brush!
PADDLE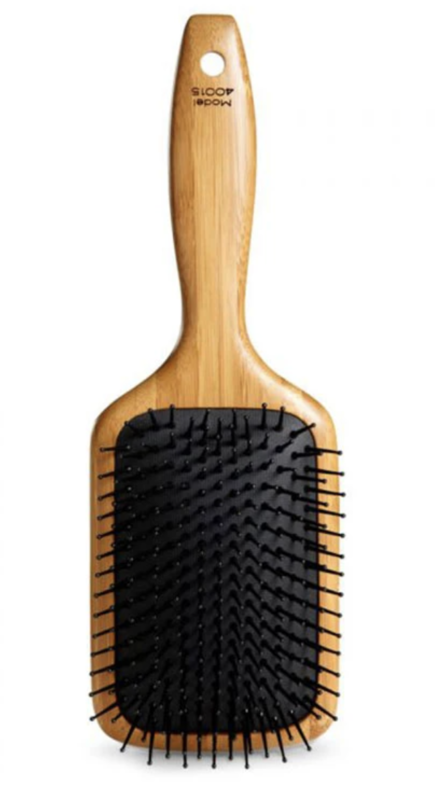 Paddle brushes really do not get enough credit. Although they are ideal for prep work, they can also be used to dry hair before going in and touching up strands with hot tools. The shape works to dry hair quickly while stretching out the curl pattern for a straight look. If your hair needs a little extra finesse, dry most of it with a paddle brush and then go in with a round brush to add volume and a smooth finish.
COMBS
Small-toothed: Yes, combs can be used to blow dry hair! This is a tip we learned on set when aiming for ultimate control around the hairline. If you have pesky baby hairs or a defined part, try using a comb to get the precision you need.
Wide-toothed: Although not ideal for heat styling, wide-toothed combs are must-haves in the shower or stashed in your beach bag. They help comb through conditioner and get rid of tangles! A wide-toothed comb is also a great tool to break up curls and waves after iron work for undone texture.