Bohemia was one of the biggest trends we saw in Bridal the past few seasons. From the onset of flower crowns to the popularity of boho dress designs and weddings that were anything but traditional. As more and more women opt for an outside the box vision for their day stylists need new and inspiring styles to craft their ideal hairstyle. Whether you are a bride looking for the perfect look, or a stylist looking to expand their book, this style is the perfect place to start. With an underlying Game of Thrones feel and the ultimate ethereal vibe, follow along as the wonderful hair artist Kornel Herbert shows us how to get the ultimate bohemian bridal look.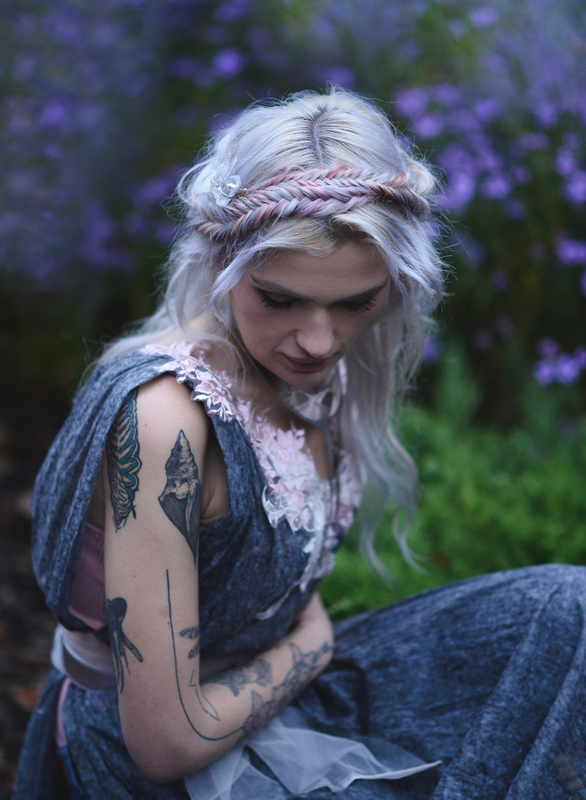 PRIME damp hair with ANTI.GRAVITY.SPRAY.  Part the hair in the middle. Start with the front section, slice out a 1/2-inch section. Using a diagonal section pattern, wave the hair with a curling wand for an "I woke up like this" look – a little bit wavy, but still a natural shape. Next, create a positive wave taking from the underneath. Repeat the process on the lower sections. Let it cool and comb with a SMOOTHING.BRUSH.
PREP your strands by spraying FRESH.HAIR to add a natural texture to the hair. Make 2 big sections behind the ears. Do a fishtail braid on both sections. ( I added 2 pink locks of hair to the sections, and braid into them.)
Take the braids to the hair, like a crown. Fix with bobby pins.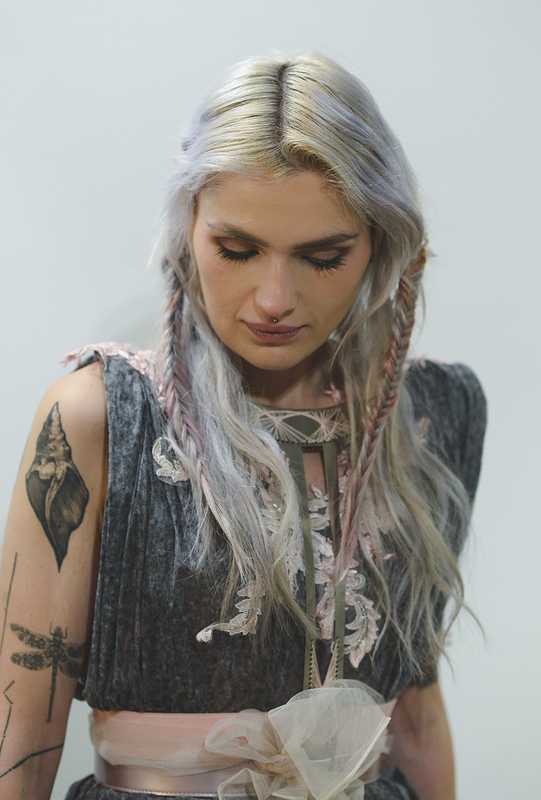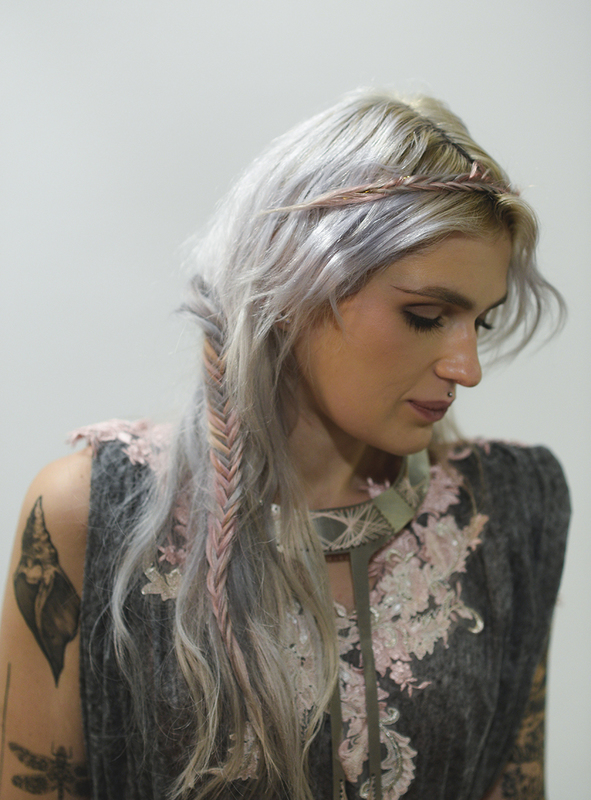 FINISH with BEDROOM.HAIR to create a fluffy texture and spray SHIMMER-ME.BLONDE to give shine.
The last step, I add a handmade quartz hair accessory.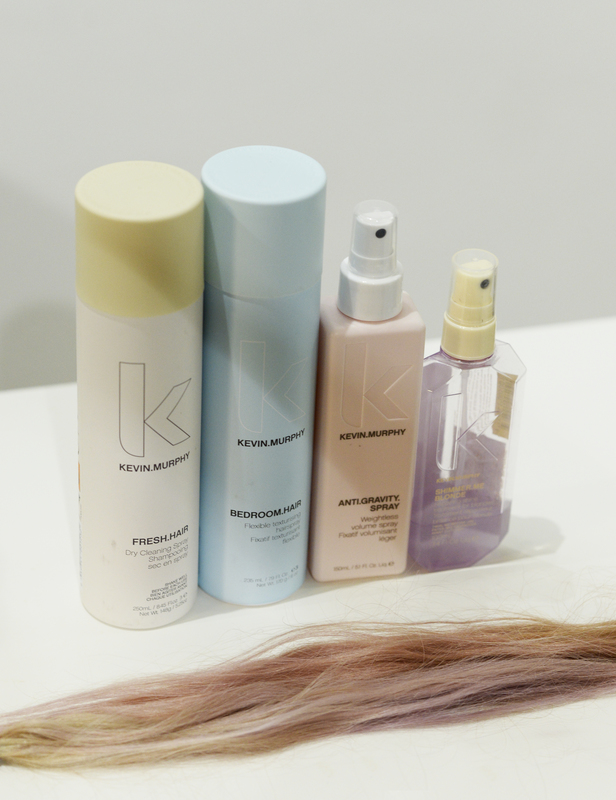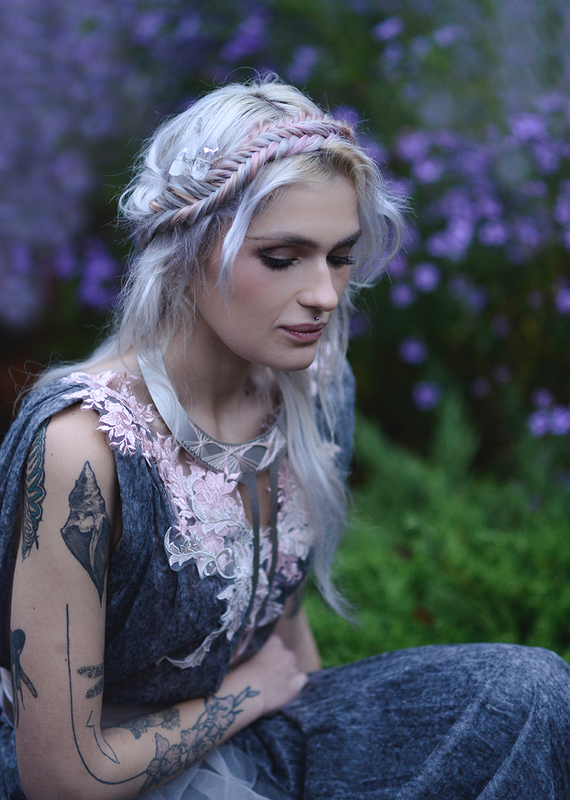 CREDITS
Photographer – Lilla Demeter (Lillart Photography)
Model – Alexandra Krafcsik
Stylist – Judit Kaposi (jkaposistyle)
Make up artist – Zita Szlameniczky (Szlamizita)
For more hair tips and tricks be sure to stalk Kornel on Bangstyle and follow him daily on Instagram @Kornel Hairbert.