When it comes to bridal trends, boho is a look that never seems to go out of style. The looks created are often soft and ethereal and live up to every brides expectation of what she wants her big day to look like. It's a relaxed approach to getting dressed up which allows a bride (and her bridal party) to feel more comfortable and at ease while also effortlessly beautiful. Cindy Duplantis, Sam Villa Ambassador, Redken Artist and Celebrity Stylist for Chatters Salon @cindyduplantis, devoted an entire class to the simplicity of working with natural texture and flowers showcasing multiple looks, see it here or below.
"I have curly hair, so I know how fun it can be to dress up natural texture! For more formal affairs such as weddings, I like to enhance the curl on my guests first before styling to really make it shine," says Duplantis.
How To: Boho Bridal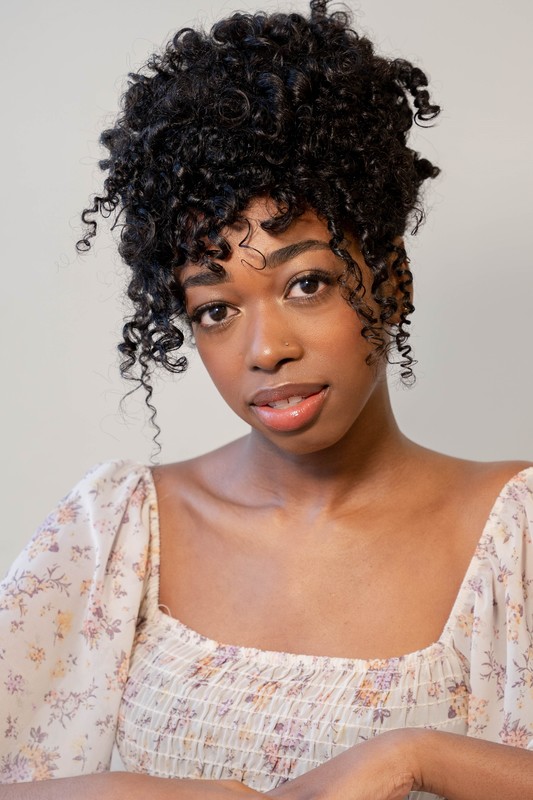 On curly hair, begin in the back of the head, loosely make three vertical sections (ear to ear) with a Sam Villa Signature Series Tail Comb; while being careful not to frizz up curls.
Starting in the middle section, gather and twist the hair upwards and secure at the top with bobby pins, leaving hair on top of the head. Repeat on the left and right sections.
Take sections on the sides in front of the ears and pin up at the top of the hairline.
With the loose curl on top, pin down to secure and hide any bobby pins that may be showing.
Pin down to cover the top of the head and secure, creating as much volume as desired. Use a Sam Villa Artist Series Finishing Brush to tease a few pieces of hair to create more volume.
To make faux bangs, take the curls and find the desired length by holding them against the forehead and pinning down the excess. Hide these parts from the back or sides of the curls.
"This look is quick and easy for naturally curly hair, and by adding other hair accessories, you can either keep it in the boho vibe or make it more glamorous," she adds.
Shop The Look:
Sam Villa Signature Series Tail Comb

Sam Villa Artist Series Finishing Brush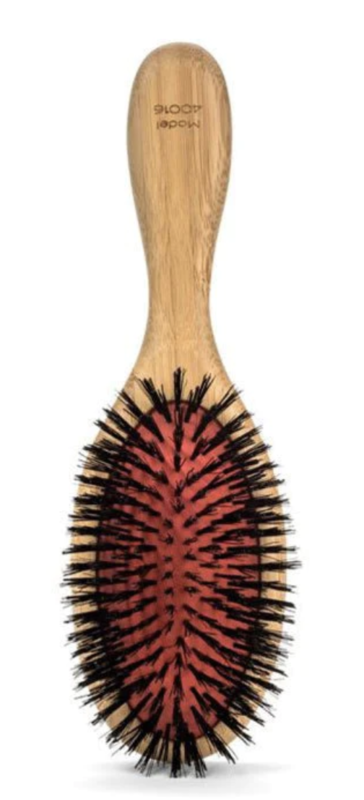 Credit: Chatters Hair Model - Summer Look Campaign
Tune in weekly to learn more valuable information from Sam Villa and team here.