Whether you're looking for a style for a wedding as the bride, bridesmaid or guest or simply want a fun braided 'do for homecoming; check out this simple tutorial from Ramona Krieger to create this boho chic braid in a few quick and easy steps!
---
Step 1 : Start a 'Lace Braid' and make sure you begin in front of the head with a small section of hair. Braid until you reached the back of the head and secure it with an elastic.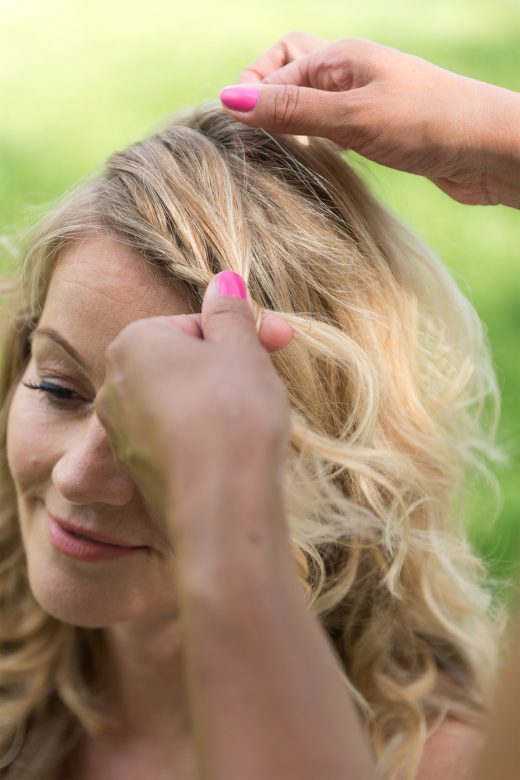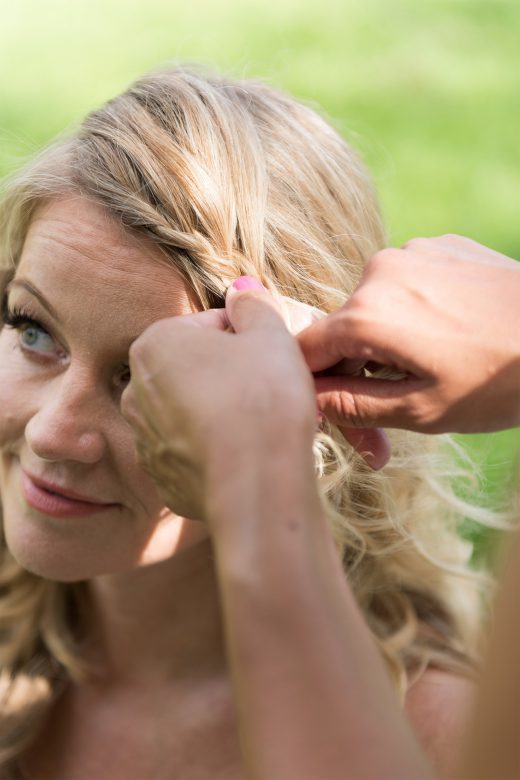 Step 2 : 'Pancake the braid to create volume by carefully pulling hair out of the braid to make the braid look full and thick.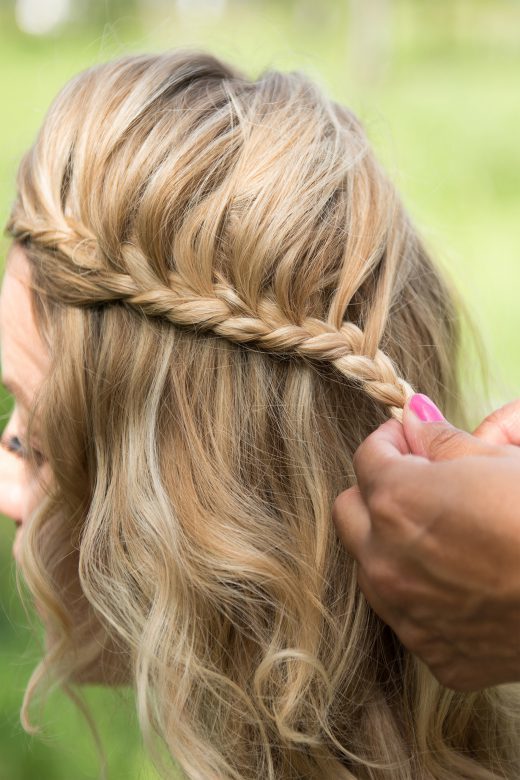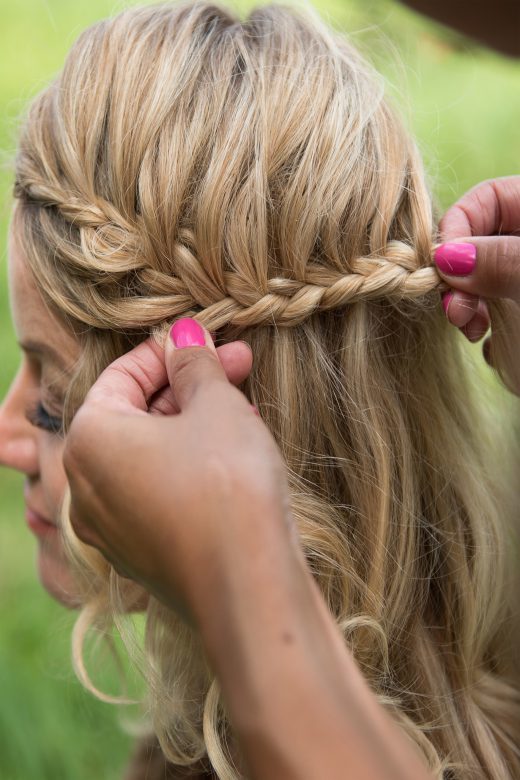 Step 3 : Start a normal braid on the opposite side until you reach the back of the head again. 'Pancake' this braid as well and secure it together with the original braid. To complete this style, search for a beautiful piece of hair jewelry to make it 'Boho Chic'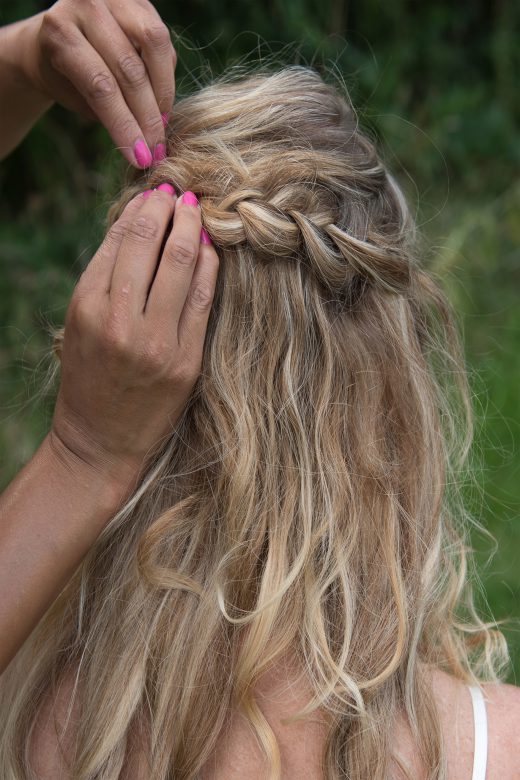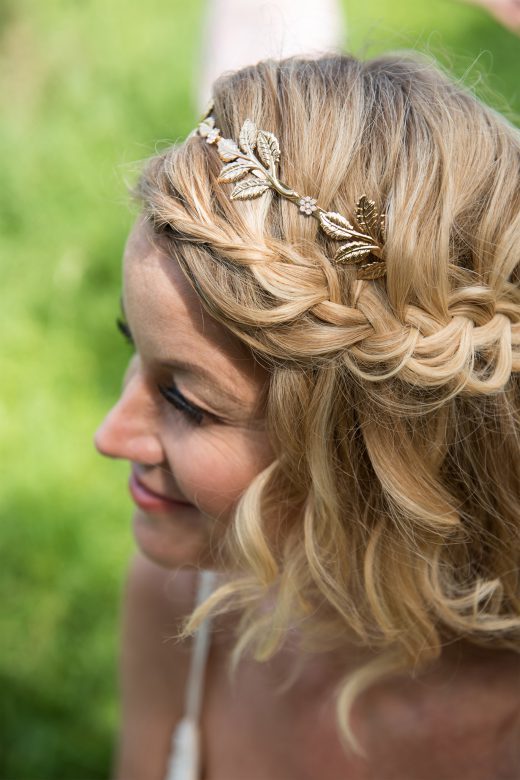 Love this look? Let us know how you'll be wearing your hair at your wedding in the comments below! & be sure to check out all of our other bridal tutorials, here!