GHD Ambassador Aili Puss created a show-stopping collection using imagination and creativity with household items. Follow along to see the inspiration and tips on how to get the look!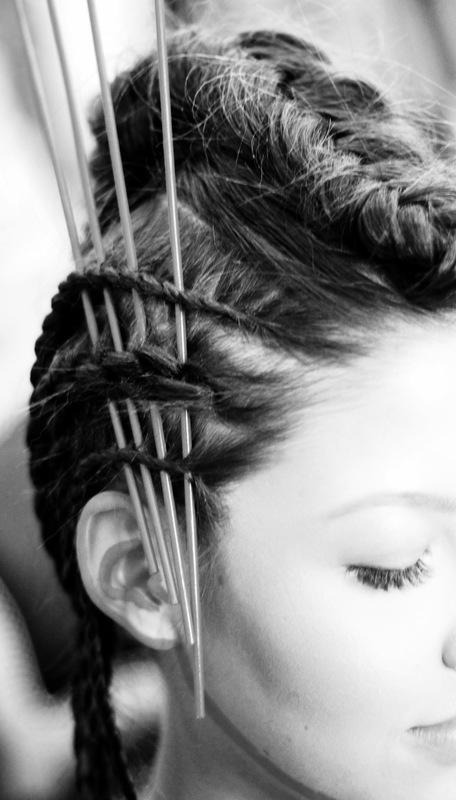 I was inspired by the lovely Sharon Blain for this shoot, which I call INFINITUM. When I met her in Germany Boot camp in Düsseldorf, she brought out a great deal of creativity for me. I had my new educational line and this was created to be the front page of a Braiding Educational course.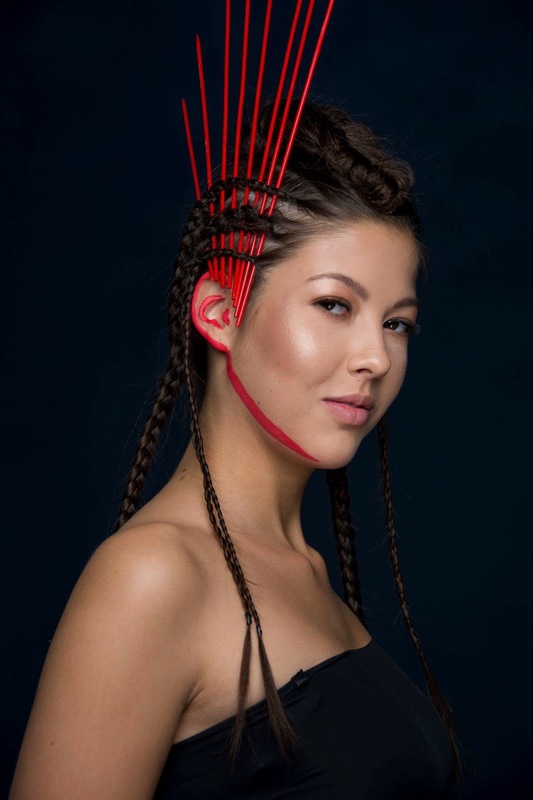 I have known my lovely model, Martina, since she was small and I loved her special indie look and natural hair color. For this look I wanted to show different braiding techniques within one look. Therefore, I divided the head in three sections to begin. On the top section I prepped the hair with crimpers and GHD Heat Protect. Then, I did 3 partings and made 3 pony's to create fishtail braids.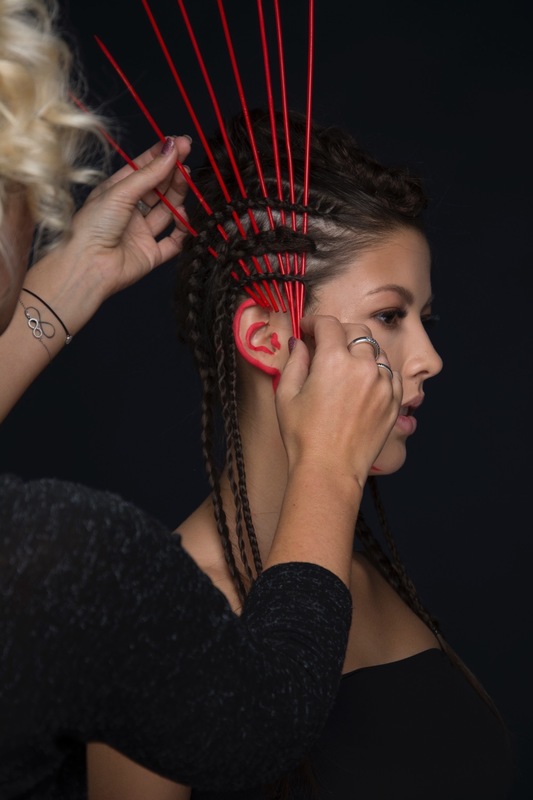 After, I made very small fishtail ends and teased the braid up to to get a high top part and then clipped it with pins. On the sides I made 3 partings for braids. For the upper and lower section I made a Dutch braid, adding only hair from the upper side. And in a middle section I chose a knotting technique. To get a smoother result, I used GHD Finishing Serum. Now, this is the funny part - what I used for the red sticks! I am a very creative person and I always like to think outside the box. So we colored barbecue sticks for meat with some spray paint and I stuck them through all three braids to make them sit nicely in place. And thats how this look was created on set.
---
For even more inspiration, be sure to stalk Aili Puss on Bangstyle!