There are so many details that go into the big day: is the caterer on time? Did they deliver the right flowers? Is it going to rain? You've done a great deal of planning and you want things to go just right. Picking a hairstyle for your day can often be a daunting task, as it completes your entire look, but there are a few styles that compliment everyone's style beautifully. One of my all-time favourite bridal looks is the classic romantic updo. This can be easy to create at home and looks stunning with added on-trend hair accessories.
For this look begin by prepping your hair, I love using the OUAI Soft Mousse to give some volume and hold. Next, style your hair into a loose curl to create lots of body and movement through your hair. The Beautyworks Extra Long Curling Wand is great for this as it is super easy to use and works especially well with long hair. Curl your hair as normal, making sure to style your hair away from your face and take larger sections of hair at a time to create a more relaxed bend throughout.
Section the top and front of your hair away from the back and tie all of your hair at the back into a bungee. Make sure this is tied nice and tight to keep it in place all day and night long. Add some foam padding around the hair tie to create the base for your relaxed bun – you can add more to increase the size of your bun. Take sections of your hair and start to grip these around the padding – keep this loose and almost undone. Once you have done this with all your hair at the back, bring each side of your hair from the front and lay over the hair padding then softly backcomb the top section and let this fall over the back of your hair before gripping this into place too.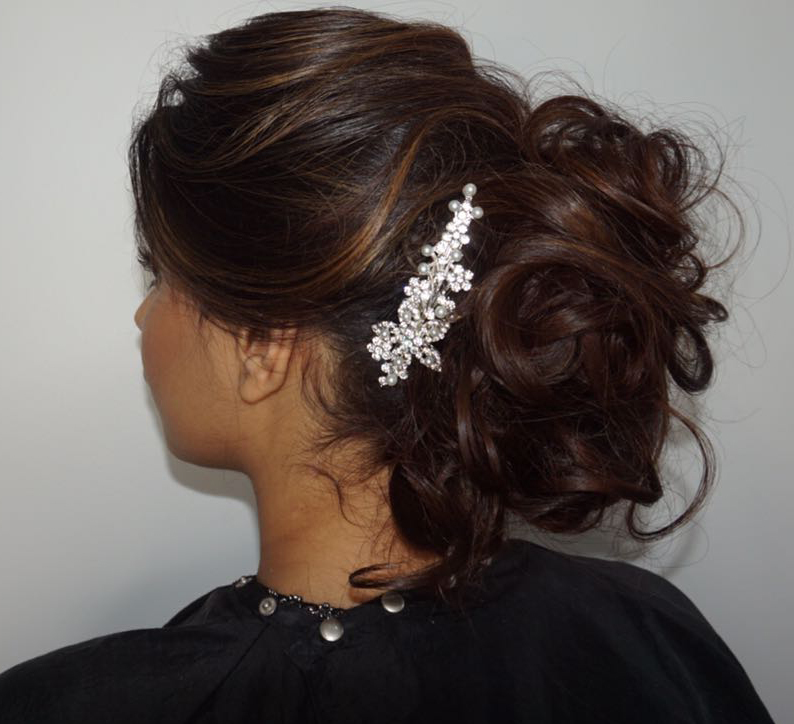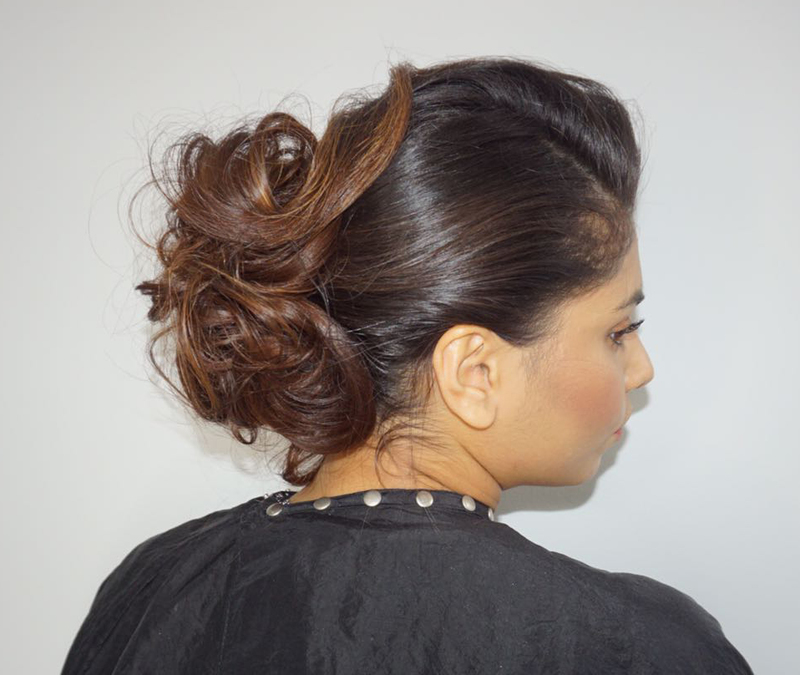 Once you are happy with the positioning and overall look, add your hairpiece to either side of the bun and finish with some texture spray or dry shampoo, my favourite is the Sam McKnight Lazy Girl Dry Shampoo. This will give your style an edge and keep it held in place beautifully throughout the day.
---
Looking for other bridal inspiration? Be sure to check out even more hairstyles here!