Not ready to commit to the full butterfly haircut? Why not try out butterfly bangs instead? As one of the critical details of this viral haircut, this low-maintenance fringe might be precisely the trend you need to test out this season. Read on to learn why we love this look and the products to complete your style.
What are butterfly bangs?
Butterfly bangs are soft, swept to each side, and slightly resemble the shape of a butterfly's wing. They are often accompanied by the butterfly hair cut, comprised of curved 90s layers that enhance body and bounce. Depending on your hair type, adding these types of layers might be a stretch when it comes time to style your hair daily.
Opting for just the bangs can add movement and volume to your face frame and pairs well with almost any cut. From long layers to boxy bobs or a mid-length lob — we love butterfly bangs for any hair type.
How to get the look
While they might look effortless on TikTok, butterfly bangs require a professional to create. Because they are cut to create a deliberate movement and are tailored to your exact face shape, it is best to ask your stylist to create the finished look. Like faux fringe, butterfly bangs don't have a deliberate weight line and are heavily blended.
How to style butterfly bangs
While you might be able to get away with air-drying butterfly bangs, they should be blow-dried for best results. Prep hair with a heat protectant and styling aid, and then pick a medium-sized round brush. First, brush hair forward and side to side while blowing air from the root toward the ends. Then place your bangs over the round brush and roll them forward before parting them and placing your round brush at a 45-degree angle (angling out and down from the center toward your temple) and place the brush over each section rolling them out, down, and away to enhance the flipped finish. Then spritz with a texturizing spray to create volume, lift and hold.
Products to get the look:
Prep: Style Heat Protect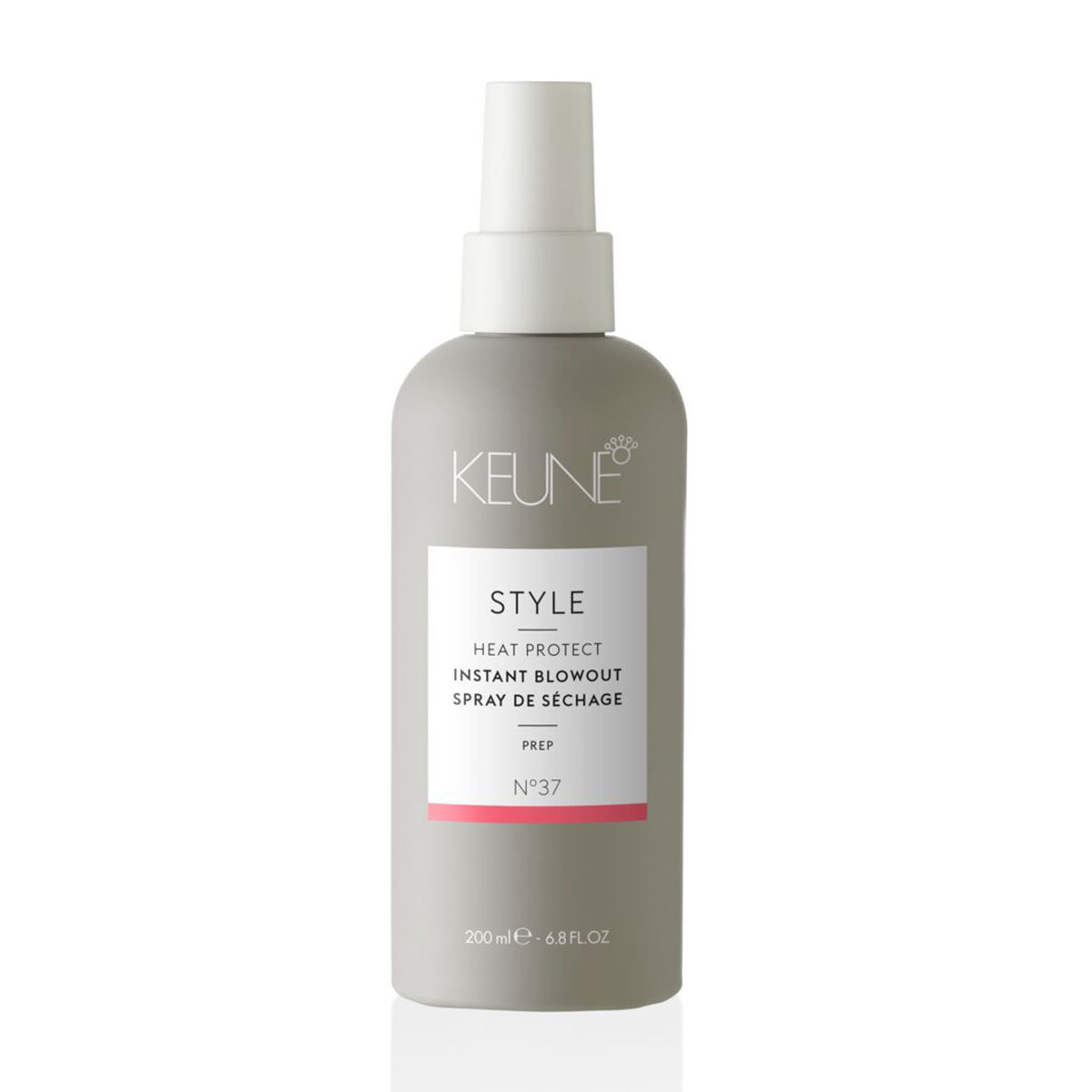 Finish: Style Dry Texturizer