In the age of instant gratification, online tutorials and one-click shopping — clients are always moments away from making major hair faux pas'. Case in point: the idea to cut a Friday night fringe because "you wanted a change". In the recent age of social distancing and salon closures, these averages are getting even higher.
We love the countless memes and celebrity hairstylist "tutorials" about "backing away from the scissors," but we wanted to give you a few realistic tips that will help appease current stress levels and get everyone through this challenging time with healthy, happy hair results. Take a peek at some of the most common problems we're all experiencing at the moment and advice from some of our favorite Celebrity Stylists and Redken Artists – Redken Brand Ambassador Matt Rez and Redken Artist & Styling Society Member Jamie McDaniel – about how to handle your biggest at-home hair problems!
THE PROBLEM: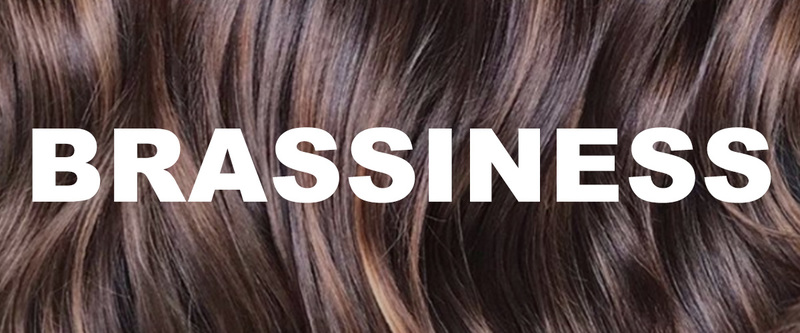 THE SOLUTION:
If you highlight your hair, are naturally blonde, or gray, chances are you are dealing with brassy fade-out right about now. This can happen from sun exposure, product or environmental build-up as your gloss begins to rinse out. Redken Brand Ambassador Matt Rez suggests adding an at-home color-extending product to your hair care routine. Take a peek at his recommendations based on your hair color.
For blondes:
I highly recommend Redken Color Extend Blondage Shampoo and Conditioner, paired with the unbeatable Redken Color Extend Blondage Express Anti-Brass Mask to help prevent brassiness! The pairing of these products will correct and cancel out yellow and orange undertones in blondes like no other. Redken Color Extend Blondage Express Anti-Brass Mask is ultra-pigmented with purple tones that will not only fight brassiness, but leave the hair feeling super healthy. Being able to help clients refresh their color and keep their hair healthy at home with one product is win in my book!
For Brunettes:
For natural and lightened brunettes who want the perfect anti-brass toning shampoo and conditioner, look no further than Brownlights Shampoo and Conditioner. When cancelling unwanted warm tones in the brunette world, blue pigment is key! Brownlights will continuously keep the orange undertones and brassiness in control by preventing and neutralizing.
THE PROBLEM: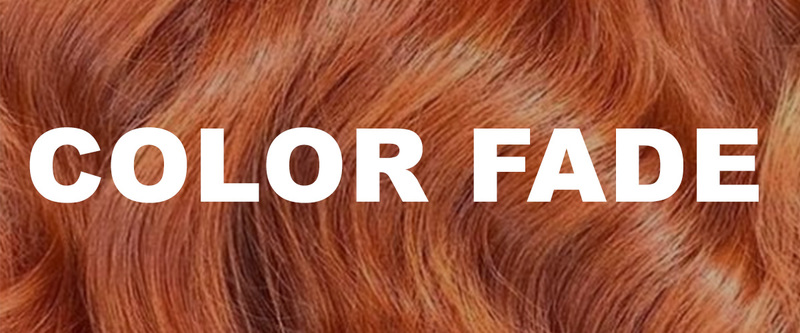 THE SOLUTION:
In addition to using a toning shampoo, Redken Brand Ambassador Matt Rez urges his clients to switch up their washing routine. Using a dry shampoo is the biggest tip I can give right now. In order to preserve hair color from fading due to over washing, I tell all my clients to use Redken Invisible Dry Shampoo to refresh second-day hair and Redken Deep Clean Dry Shampoo on the 3rd or 4th-day hair to keep it looking fresh! Dry shampoo will help prevent oils, give your hair a chance to rest and protect your color.
THE PROBLEM:
THE SOLUTION:
Redken Artist & Styling Society Member Jamie McDaniel suggests looking into the health of your hair as an alternative to trimming bangs yourself. First, let's talk about the health of your bangs as they are getting longer. Are you noticing a few split ends and/or breakage? Redken just launched your new best friend, the NEW! Redken Extreme Length line. Packed with biotin, this line is designed to strengthen your hair from root to tip. Consisting of Extreme Length Shampoo With Biotin, Conditioner With Biotin, and Extreme Length Leave-In Treatment with Biotin, this line will reduce breakage by 81% and the Extreme Length Leave-In Treatment with Biotin alone reduces the appearance of split ends by 78%.
Now that you have a plan for the health of your hair, what a perfect time to try a boho-inspired curtain fringe. Spritz Redken's NEW! Deep Clean Dry Shampoo or, for darker hair, try Redken's NEW! Invisible Dry Shampoo in your roots and around your fringe to refresh and absorb extra oil. Grab your blow dryer and blow dry your bangs straight down and side to side for movement. Next, grab a medium round brush and polish off your ends with your blow dryer, rolling them under. To finalize, simply sweep your bangs around each eyebrow.
Curtain fringe not for you? No worries! Complete the first 3 steps listed above. Once the bangs are rolled under, push them to one side creating a side-swept fringe. Reach for your favorite barrette and pin back any remaining hair and tuck around your ear for a stylish, romantic look."
When in doubt, a great shampoo, a hair accessory or a spritz of dry shampoo can literally fix all your problems. Refraining from quick-fix alternatives at home will protect your investment and ensure consistency once you're able to return to the salon.
About The Artists: