We are thrilled to partner once again with the Professional Beauty Association (PBA) to promote all of the talented artists who are finalists for the 2018 NAHAs (North American Hairstyling Awards), the most prestigious hair and beauty award in the country. In this feature, get to know more about this year's Texture Finalist – Charlie Price.
Internationally known hairstylist and founder of Beauty Underground, Charlie Price is all about inspiring artists and giving them the tools to be profound artists. In his latest NAHA collection "All That Glitters" he marries the concepts of color and texture together to show off haircolor in a 3-dimensional light. Keep reading to get to know more about Charlie and see his gorgeous NAHA collection.
---
What was the inspiration behind the collection?
My collection is called - All That Glitters - it was a collaboration with my colleague Katie Nielsen - co founder of the Beauty Underground - who did the color. We were inspired by glitter rock bands of the late 1970s - like The New York Dolls. We were also looking at photos of Lou Reed, David Bowie and even some punk/new wave bands of that same era like Blondie and Nina Hagen.
How did you create these looks?
The texture was first dictated by each model's natural texture - then was further informed by the haircuts. The long hair was round brushed then curled with a marcel iron. I put a dry wave at the hairline and then backcombed airiness in toward the ends. The bob was wet set by twisting large chunks of hair, each of which was secured by double prong clips. The model dried naturally for hours under a hairnet then onset I brushed her out with a soft bristle brush. The Afro was allowed to air dry overnight after the cut & color - I thoroughly brushed the hair out and molded the shape onset with hairspray.
If you could describe your collection in one word, what would it be?
SEXY!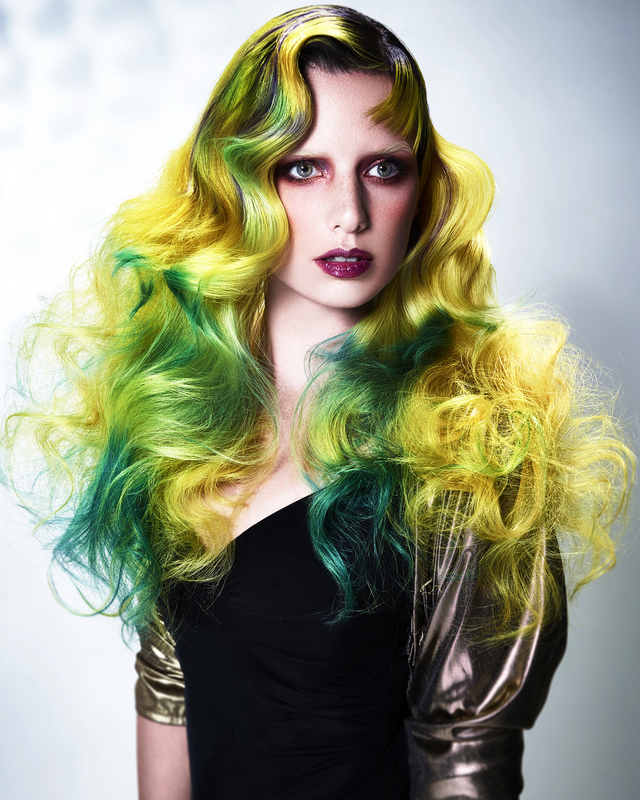 As texture has become more mainstream, how has it changed the way you express it?
I continue to pay attention to how people wear their own texture and are enjoying owning that instead of changing it. I also pay attention to how it works for each person instead of a template point of view. I still love specific sets but I observe and consider utilizing a person's natural texture into the mix as well.
What was your biggest challenge in creating the collection?
Achieving a balance of elements and keeping it appropriate for the category. Trying to be true to my references and making sure that the end result is fresh and contemporary not overly retro.
How did social media influence your art?
Social Media doesn't really influence my work. I love it as a valuable marketing tool -it is a wonderful way to interface with or discover talented Hairdressers from around the world. Plus, I am always following my personal hair heroes online but to be brutally honest most of the hair I see on social media does not stimulate me creatively, it is the opposite in fact.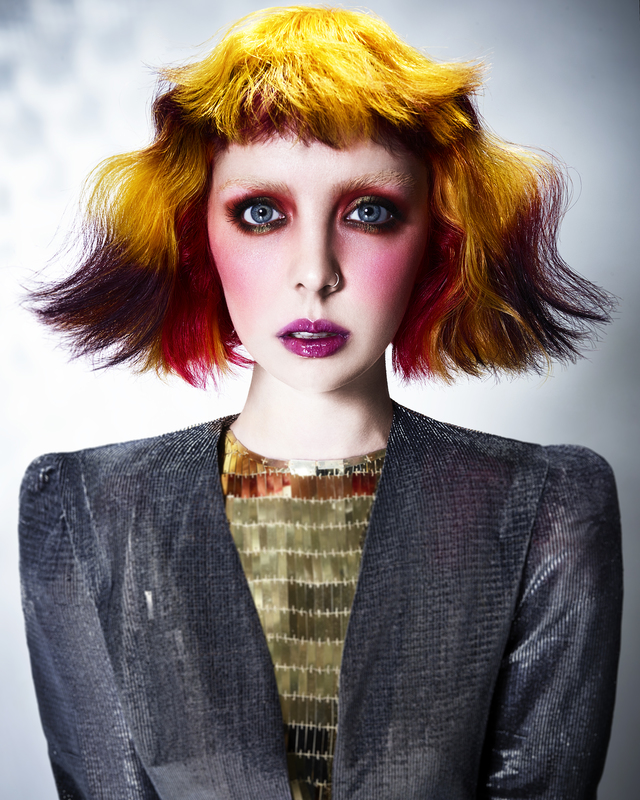 What is the next big trend in texture?
I think if there ever were a time for perms to ever actually truly come back it is now. They suddenly seem relevant and intriguing again.
What do you love about texture?
What do I NOT love about texture? It is one of the ways hair can sing - from slick, shiny and smooth to thick, bushy and frizzy - each are a different accent of the language of hairdressing.
Did you have a hero product or a specific technique that you used?
Styling cream! I can't do hair without it. As for technique, I am very interested in twisting and denting damp or dry hair to get interesting textures.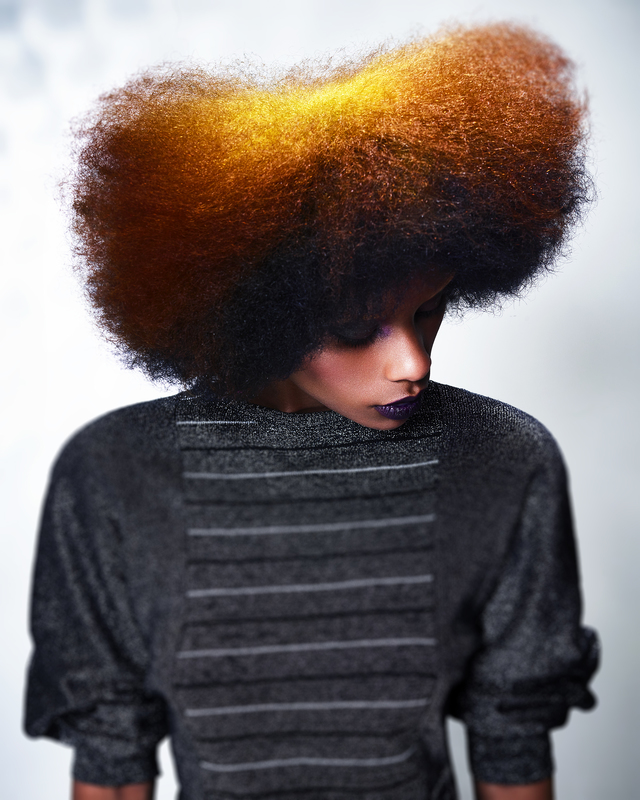 What's your guilty pleasure?
I can't say what my guilty pleasures are in public - anyone can private message me for that information though ;).
Pool, casino, or club?
CLUB (not that I'm regularly in them anymore I did enough clubbing to last three lifetimes. Something had to give if you know what I mean.
What's your average Saturday night like?
Binge watching dark cable TV shows. My husband Salvador and I relish laying in bed and decompressing - oh how times have changed.
---
For even more NAHA inspiration, be sure to check out these collections!