Chelsea Vonne James is a brilliant hair artist from Denver, CO. As an International Artist for L'Oréal Professionnel and owner of her own salon, Forma + Collective Salon, she pushes the envelop both behind the chair and the camera. Having worked backstage at fashion week and on editorial campaigns she understands how hair art can translate for everyday life. The winner of a 2017 NAHA in Avant Garde, Chelsea's breadth of work is never-ending. She takes the time to learn from leaders in the industry and study this craft from every angle. Always dabbling in whatever comes her way, you can find her entering competitions, styling hair for music videos and enjoying time spent with clients behind the chair. Keep reading to get to know more about this amazing artist and see some of her beautiful work!
---
Can you tell us a little more about you and your styling background?
My name is Chelsea James and I own a salon called Forma + Collective Salon in Denver, CO. I'm an International Artist for L'Oréal Professionnel. I love the range of work I'm able to do with hairstyling. I love fashion week, have worked backstage and I've been published for my editorial work. I like styling for marketing campaigns and I also love the really creative weird hair. And I'm obsessed with competitions and styling for shows. I won NAHA 2017 Avant Garde category and have been for nominated and won other competitions as well. I have styled hair for music videos and other events and most of all I really love styling hair for my clients behind the chair.
What drew you to hair styling?
The limitless possibilities of hair. To stay involved, I really need range to express myself creatively and hairstyling keeps me challenged, engaged and inspired to grow and express myself.
What is your favorite technique to use?
I don't do favorites. I like a challenge, I incorporate everything I've learned to create relevant and thought-provoking content that pushes me to be better every time and start conversations.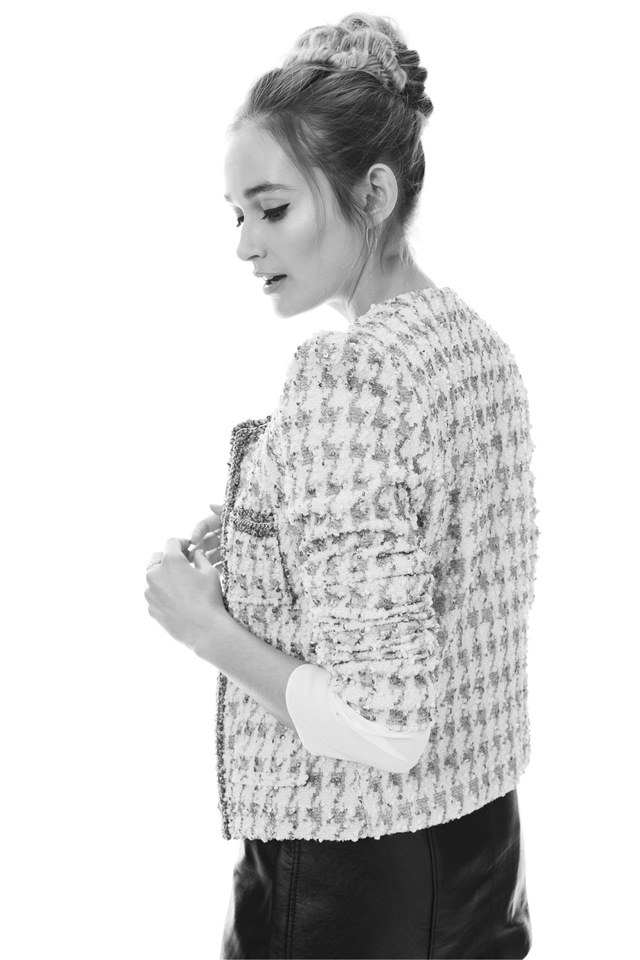 What has been your biggest defining moment in your career?
Honestly, I think it was facing my own self talk. I wanted to compete in NAHA and when I began the process of creating my collection, I found that my thoughts were self-defeating, full of fear and excuse based. Using that as a catalyst for inspiration to design my collection helped me to grow and push forward through the fear. It has helped me develop personally and professionally in ways that I never imagined.
Is there a specific area you often find yourself looking to for inspiration?
I have branded myself as a hairdresser with a message because I'm inspired to take action and raise awareness to problems or larger concepts that are happening in the world. I try to translate and participate in solution based thinking and positive ways of impacting people as well as the world around me, with the hope to engage in deeper level conversations.
What is the one product/tool that you can't live without?
My Mason Pearson brush.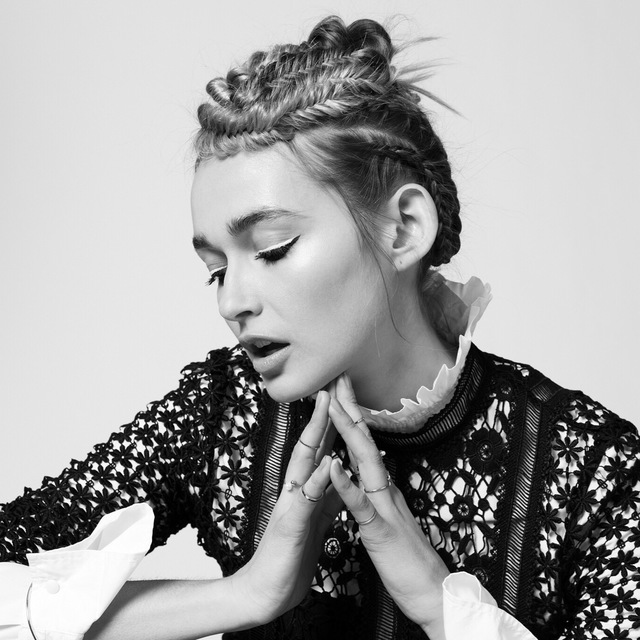 How did you dream up your latest styles?
My last shoot was inspired from a documentary called Chasing Coral. It's about the bleaching of the coral reefs. I felt devastated after watching it and so I used the concept to shift my negative emotions and create a collection inspired by the film, to help raise awareness and stay conscious to my own contribution in the world and to affect change.
How do you use styling to enhance your images?
I always want my styled looks to convey a mood or essence of a greater message or theme. To execute this, I think about the composition of the style in 2D instead of 3D to best translate my goal.
How did you work with your makeup/styling team to craft a final image?
Having a full team is one of my favorite parts of doing a shoot. I love to learn from the ways each person approaches their craft. I have learned so much from every experience; about clear communication, how to really listen and ask questions and even how to say no or stay grounded in what I believe is right. If I'm the lead I always send a brief that includes the concept, color pallet and inspiration images. It gives everyone an opportunity to absorb the information, work towards a common goal and feel confident in their contribution in the end result.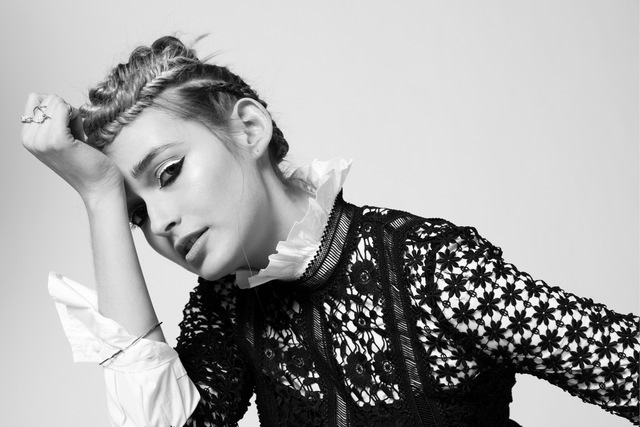 If you had a superpower, what would it be?
My superpower is I have the ability to see the big picture and dissect it into practical tangible solutions.
Who were your mentors along the way and how have they shaped your career?
There are so many hairdressers that inspired and motivated me in the industry, there are too many to say! Off the top of my mind these are some of the people that have made a lasting impact in my life:
Outside of my experience in the industry, I have always loved to read, and I'm obsessed with YouTube; my virtual mentors are Seth Godin, Gary Vee, Tony Robins, Tom Bilyeu, Elon Musk, Wakeen Buffet ... and list goes on.
What hair/color trends can we look forward to this season?
Luckily we are in an era of individuality and clients are looking to us as professionals to help design a look specifically for them. I'm finding that my clients are open to suggestions and want me to guide their style. Whether I am playing with fringe to accentuate their eyes or cheekbones or contour their face shape people are embracing the beauty they were born with. We are also seeing the comeback of the curl, curly hair is allowed to live and we as professionals can play with shapes and texture, it's really exciting to participate in a total empowerment movement. The color trends I see, stay authentic to the season, so I think we will see more traditional fall colors to round out the year, and at the time, there is an individualistic movement in hair color as well, and so we may be surprised and see some pastel vibes mixed throughout.
---
Be sure to stalk Chelsea Vonne James on Bangstyle and stay tuned for even more inspiration coming your way!
Forma + Collective Salon
88 Inverness Circle East #A104 Englewood, CO 80112 @formacollectivesalon
Formacollectivesalon.com
Chelsea Vonne James @chelseavonnejames