When it comes to enhancing natural hair texture, finding the right shade and placement can make all the difference. What's even more important is finding a color that promotes a healthy finish and shiny hair. Creating a beautiful transformation, F.A.M.E. Team's Darrel Starkey is walking us through a step by step that highlights just that!
Cinnamon Brunette Haircolor How-To
Step 1: The client consultation is a vital part of any colour service. Take this chance to assess the hair, and discuss the plan in depth and the vision for the look, to ensure you are both on the same page.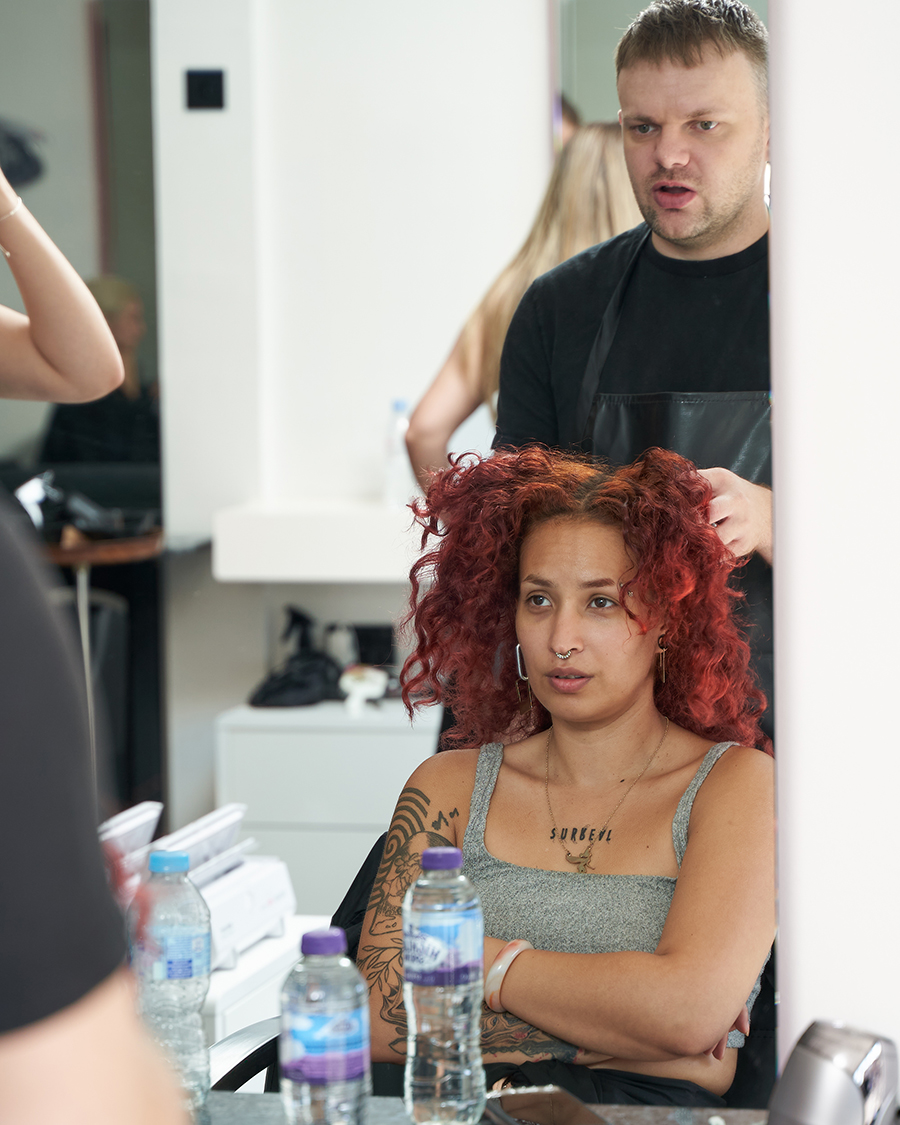 Step 2: Once you've decided on a look, it's time to section. Split the hair into six sections, three front section and then three back section. Take your first section and then section again into two, allowing you to work on one area at a time.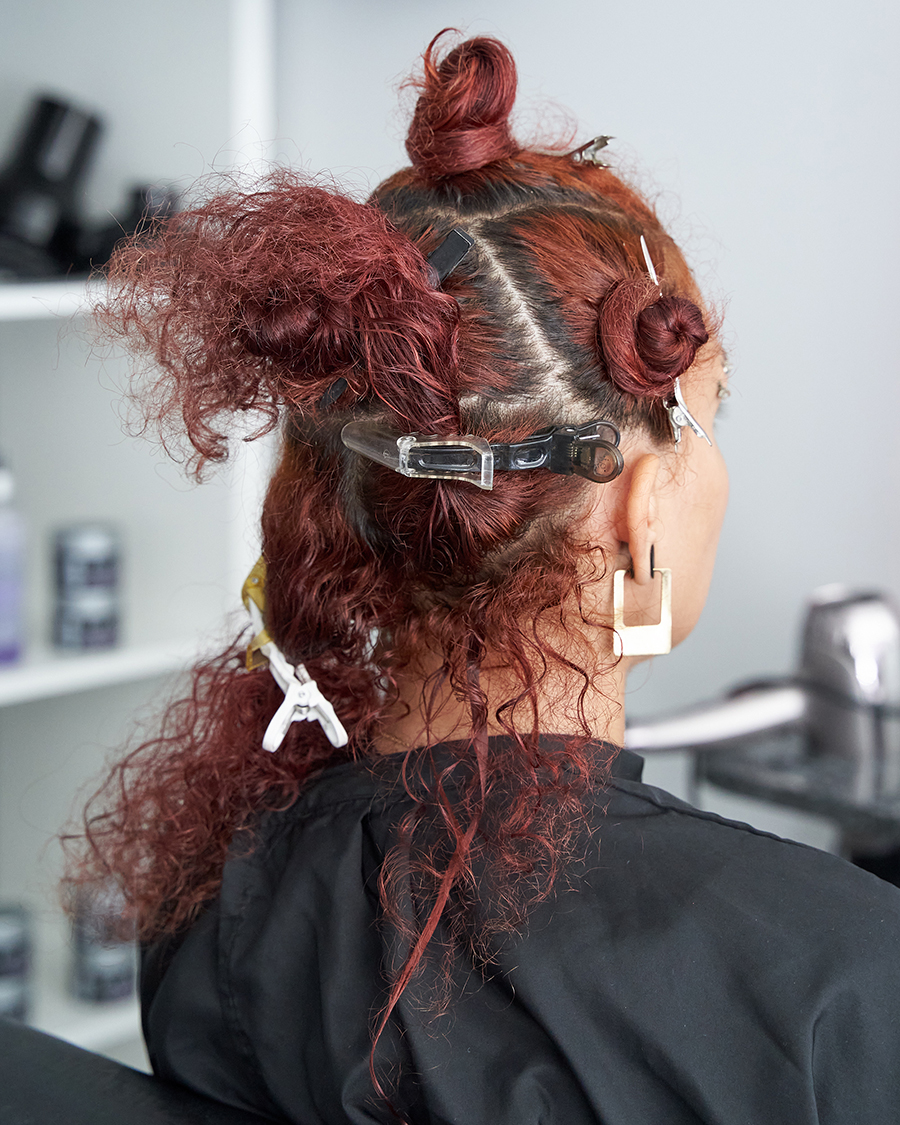 Step 3:
Colour formula – First foil 6.666 Inferno Red & 3%, Nex foil 8.444 Rocket Orange & 3% and repeat. 6/8 foils in each section.
Begin your foil placement, applying the colour and sectioning your foils as you go. Apply around five to six foils to the back left and right.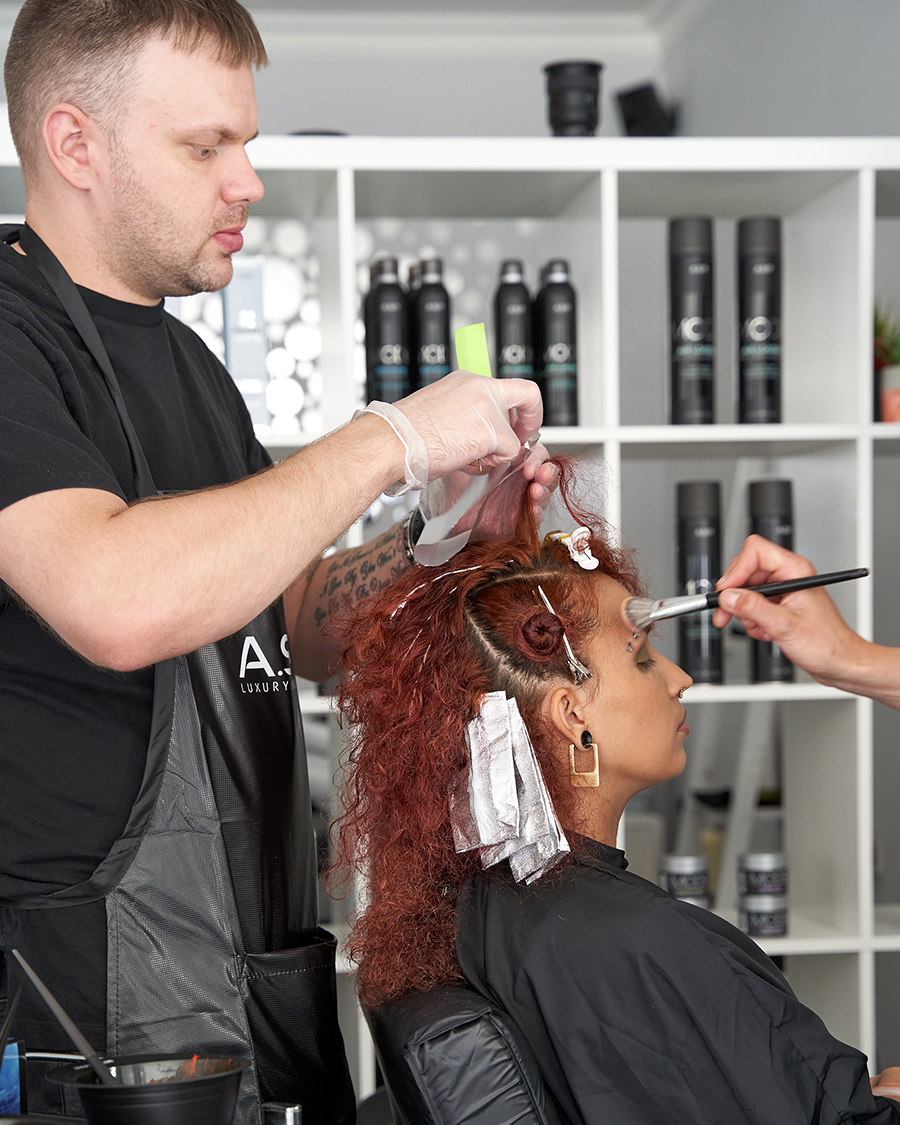 Step 4:
Colour formula – 6.036 dark chocolate & 3% with added 0.1 green intensive to cancel out red tones.
Once foil application is complete, apply your global colour to the rest of the hair. Use a brush to apply and freehand blend the colour.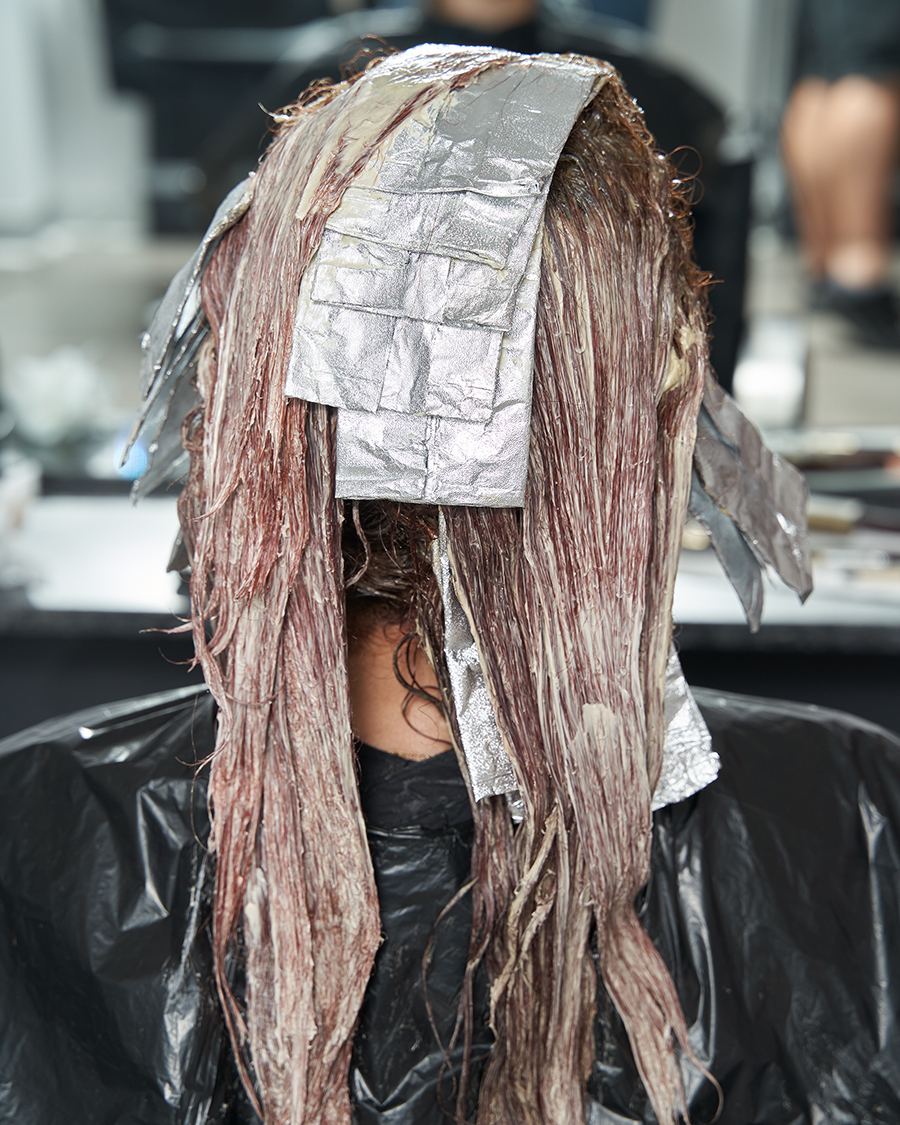 Step 5: After rinsing the color it's time to dry and style. Using a heat defence spray, distribute evenly throughout the hair. Next use ASP Volumising Souffle and again distribute evenly throughout the hair.Use the diffuser tool. Low heat was used from ends to roots to enhance the natural curl texture.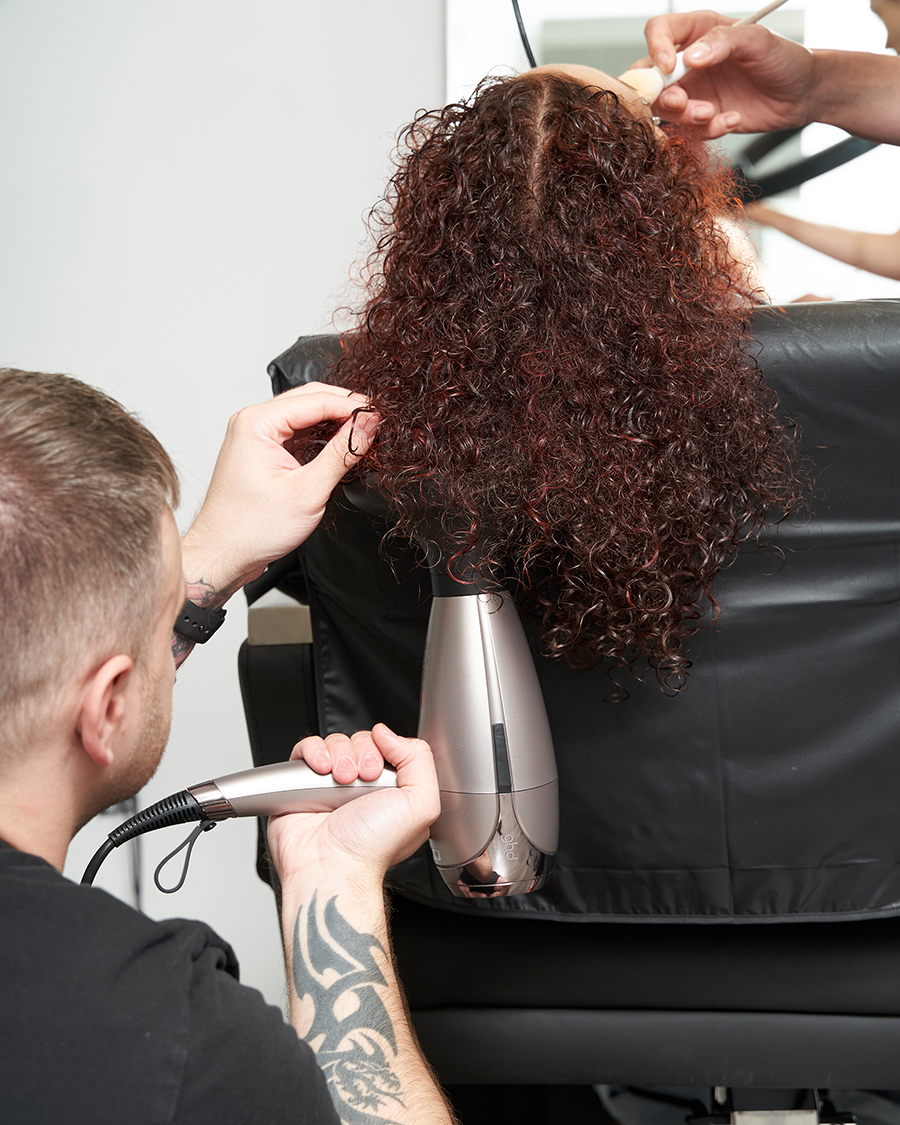 Step 6: Once hair is dry, it's time to cut. Depending on the cut you are creating, will depend on the method. For this look, simply tidy up the ends to ensure the hair is evenly rounded.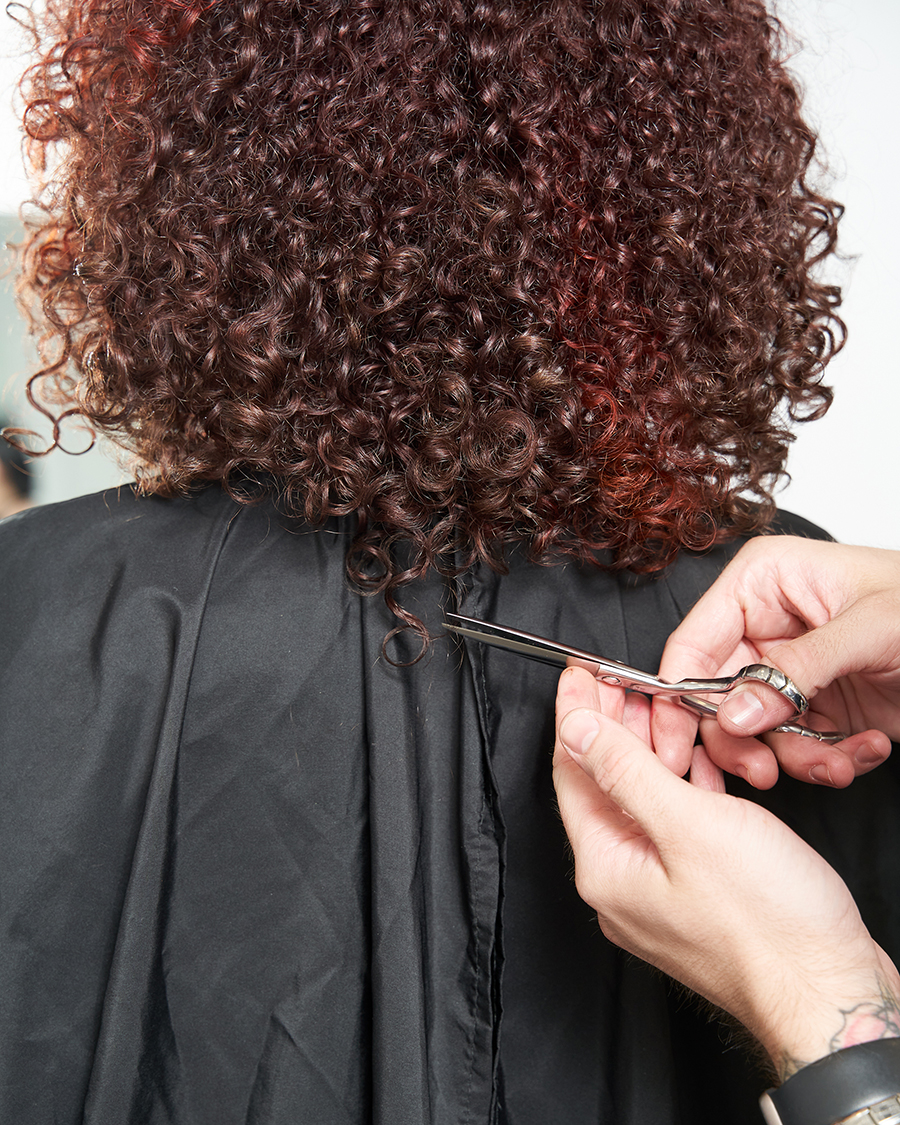 And here you have it, your voluminous, textured look!