For the longest time, we were all growing out our hair because, frankly, we had no one to cut and style it for us! But now that we're no longer constrained to the confines of our homes, we can go out and finally get those short haircuts we've been pinning to our "dream hair" boards during the Pandemic.
Sure, growing out your hair and showing off the incredible length you've achieved over the past year and a half is a lot of fun for the 'gram, but you know what's even more fun? Shocking your partner, friends, and family with a brand new, cute, creative, short haircut!
A short haircut can be very low-maintenance, depending on the style. Then, since your hair is so short, you can also save on the number of products you use. This means that the giant glob of conditioner you use to smooth your long hair turns into a nice nickel-sized dollop to condition your short hair! It's no wonder classic short cuts are making a comeback this winter! Here are a couple of the best short haircuts of the season (so far).
The Hot Girl Bob
Calling all hot girls (and truly anyone who identifies as a hottie)! We've found the perfect, low-maintenance cut for you this season and it just so happens to be a classic. Renamed the 'hot girl bob,' it is a perfectly short and symmetrical bob haircut that looks chic wet, or dry! Take it from Arlenis Sosa, who is doing this cut justice by rocking it naturally on a beautiful beach day. This haircut is perfect for anyone who plans on getting outside and into nature this season because of its versatility. It looks fantastic hanging naturally when you just stepped out of the ocean, or when it's styled a bit for dinner al fresco! For the times when you want to go from a curly bob to a straight bob, get the perfect look with Sam Villa Professional Signature Series Sleekr Straightening Iron.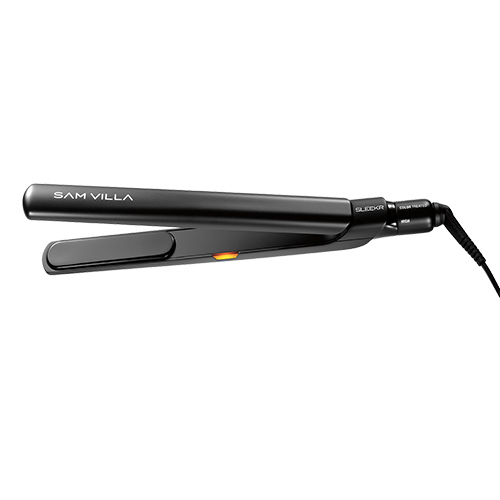 The Rocker Pixie Cut
A look like this isn't easy to pull off, but, of course, if anyone can pull this off it's Demi Lovato. But, don't worry, we've got faith that more and more people will be able to pull this sexy yet edgy look off, as well. Especially with the help of the Keune Semi Color shade range that will help you get the exact color you want. You can go full-on jet-black like Demi, or you can express your own individuality with a new color, like blue or electric pink! Whichever color you choose for your pixie cut, be sure to consult with your stylist first so they can create the perfect color for you!