Taking low-maintenance styles a step further, NUDE hair colours are making their way onto the scene this season offering stylists and clients a fresh new way to undress — with COLOR.ME NUDES.
Similar to the no makeup, makeup trend, NUDE hair colours work by creating a more natural effect on various levels and tones. Whether creating a transformation or a subtle compliment, they allow clients to let their true colours shine through with added radiance.
The inspiration behind these new colours stems from the ability to create a "blonde for everyone." This means that blondes no longer need to fit into a box, they can be worn by anyone with any skin tone by tailoring a look uniquely all their own. Offering four effortless shades in .28 BEIGE.VIOLET reflects, COLOR.ME introduces NUDES.
THE NEW SHADES: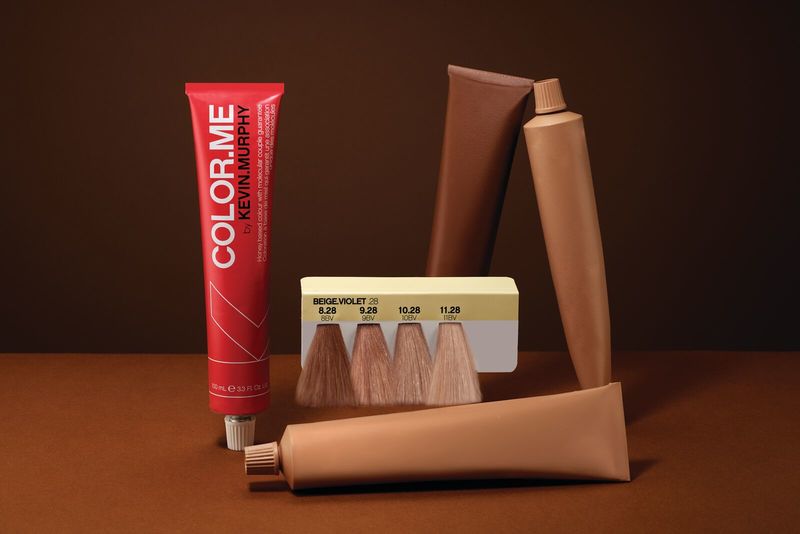 Available in 8.28, 9.28, 10.28 and 11.28 — they create a beautiful range of neutral hues that work beautifully on all levels and skin tones. With the ability to lighten up to 3 levels, refine lighter hair or create true tone-on-tone darker colourations, the new SHADES offer bespoke options for a range of clients, including grey coverage and pH.D colourations.
"The new BEIGE.VIOLET SHADES are the perfect combination of warm and cool that suits all skin tones. The perfect SHADE for a new growth shadow, root smudge or absolutely stunning results when depositing over lightened hair. Quick services, like refining with pH.D, are a great way to introduce your clients to these new SHADES without commitment." — Kate Reid, COLOR.ME Design Director
As a session stylist, Kevin Murphy has always created products that help capture fashion-forward results. The beautiful thing about the new NUDES is that it allows colourists to easily create the latest on-trend colours with ease and a Micro Pigment Technology that leaves hair with a glowing, blush finish. BEIGE works to create a natural look as well as grey coverage while VIOLET ensures that unwanted warmth is easily cancelled — which is why together .23 BEIGE.VIOLET is bound to be an instant cult-favourite.