Copenhagen Fashion Week is easily becoming one of the most buzzed about events of the season. Coming out as a fresh breath of air in contrast to the usual suspects – New York, London, Milan, and Paris – their designers are in tune with what their consumers are wearing on the daily.  To get to know more about the shows, KEVIN.MURPHY goes behind the scenes with stylist Marianne Jensen!
Baum und Pferdgarten
Just like everyone's favourite Insta starlets, Baum und Pferdgarten is heading on vacation, but this time with its entire family. In a collection designed to be a tribute to their fashion "family" of the past 20 years, their models are strutting down the runway with knitwear, printed landscape, and shirtdresses. Always ahead of the trend, the hair at their Fall 2019 show followed suit. Natural fall and texture reigned supreme at this show as hair was either paired with an oversized hat, a slight bend, or a natural undone curl. SESSION.SPRAY FLEX and the KEVIN.MURPHY TEXTURE.COMB were key components to getting this style to slay on the runway.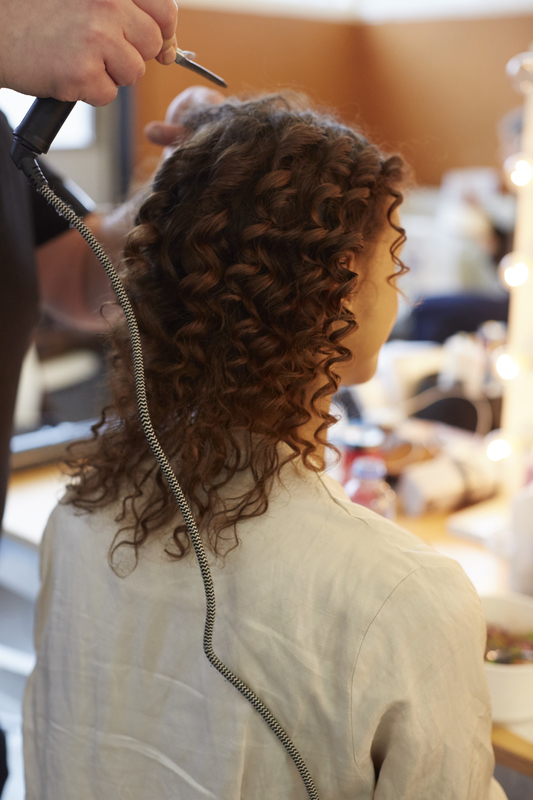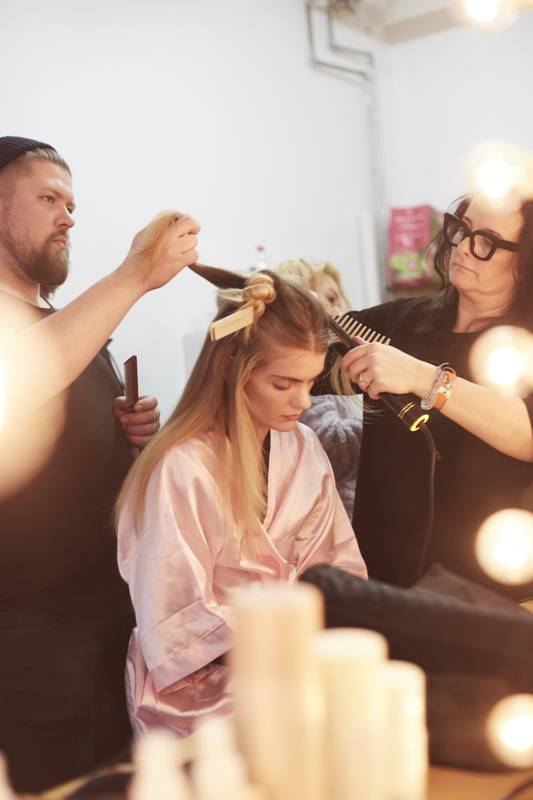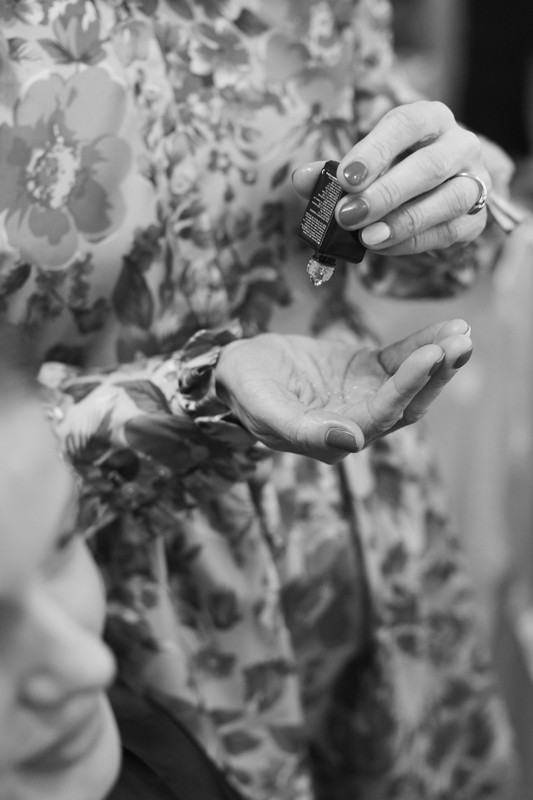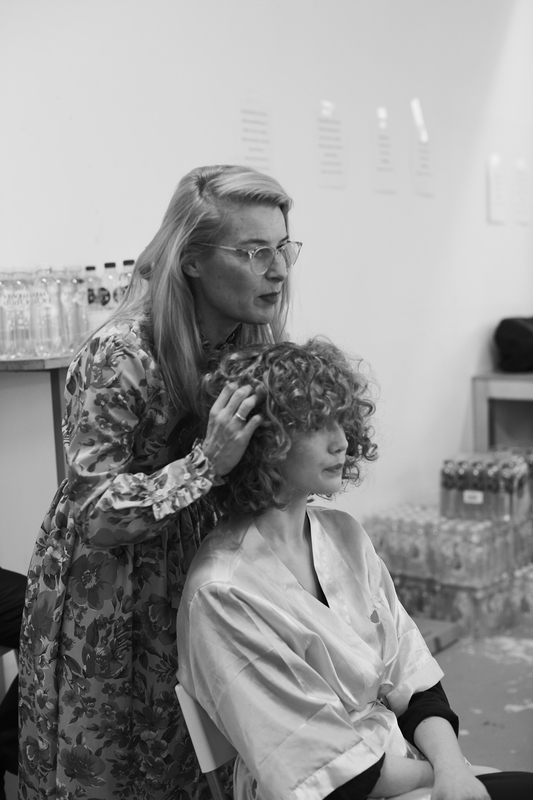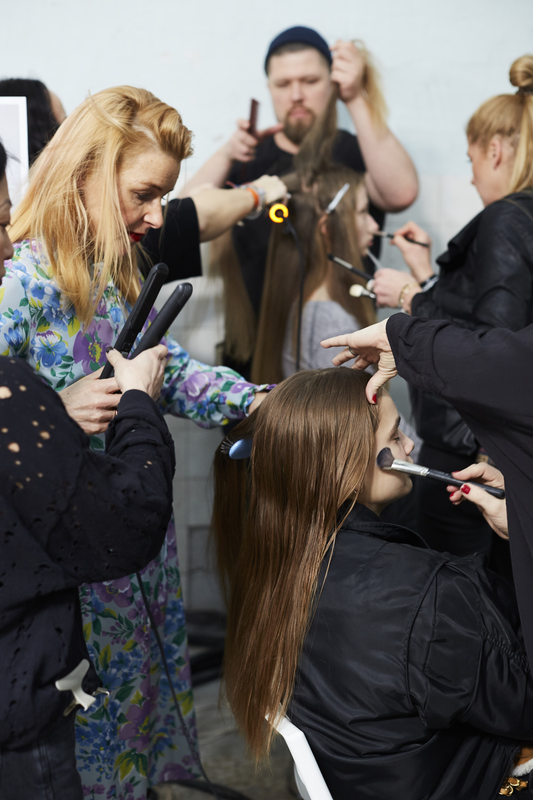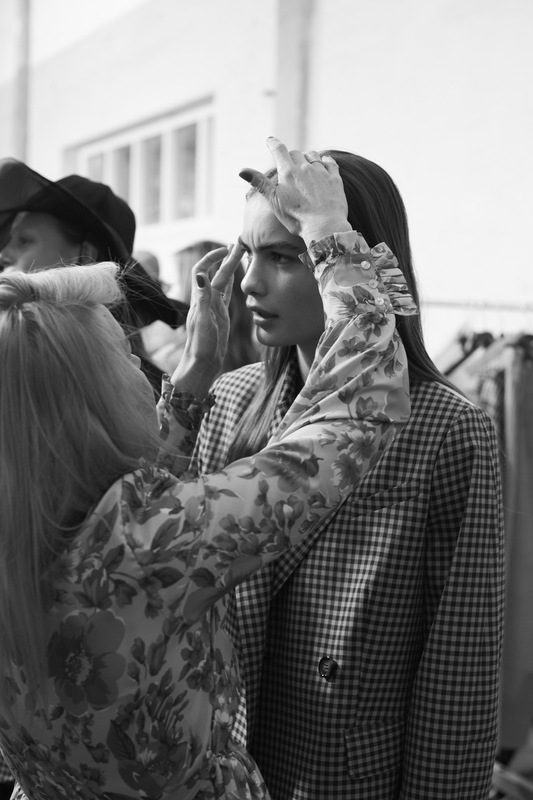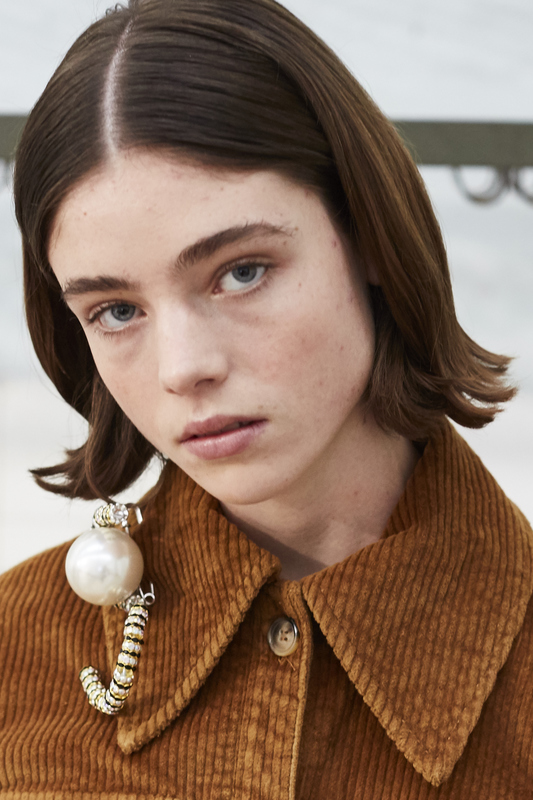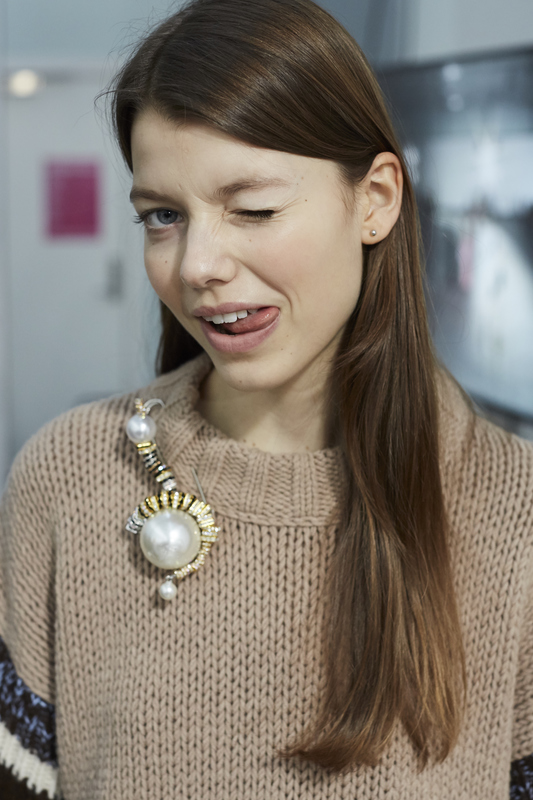 Holzweiler
With the wave of Instagram having the impact that it has had on the fashion world, it isn't a surprise to see cell phone upon cell phone pop up as influencers and editors alike broadcast the shows from their cell phones to the Insta web. Taking a stand against the trend, Holzweiler kindly asked all audience members to put their cell phones away and keep them hidden until after the show. While at first this was seen as a bit of a shock to some, the crowd calmed and were able to really concentrate on what was coming down the runway instead of documenting it for others. Clothes took on a more humble approach – rather than works of art or styled to the max, they were clothes that everyday people could see themselves wearing in their everyday lives. Sweater dresses, matching sets and longer-than-life scarves complemented sleek and shiny parts, natural texture for men, and undone lengths for all. HEATED.DEFENSE, STAYING.ALIVE and SESSION.SPRAY were used to create the sets that carried these chic styles down the runway.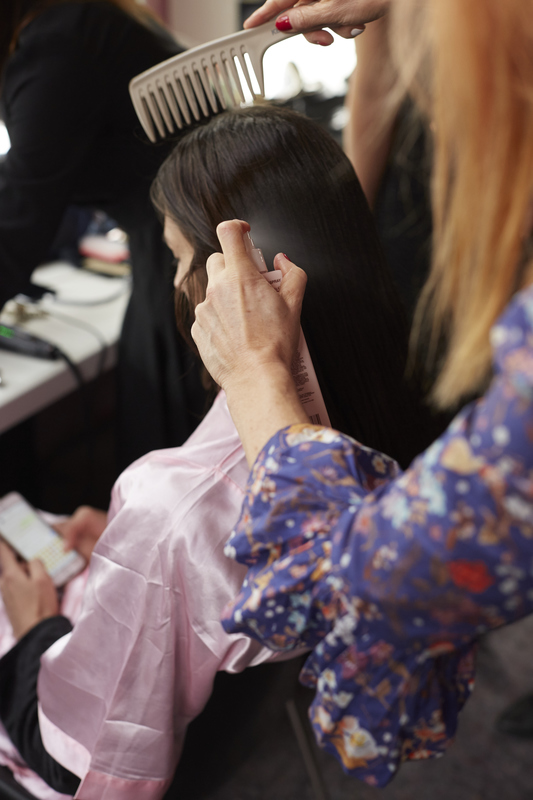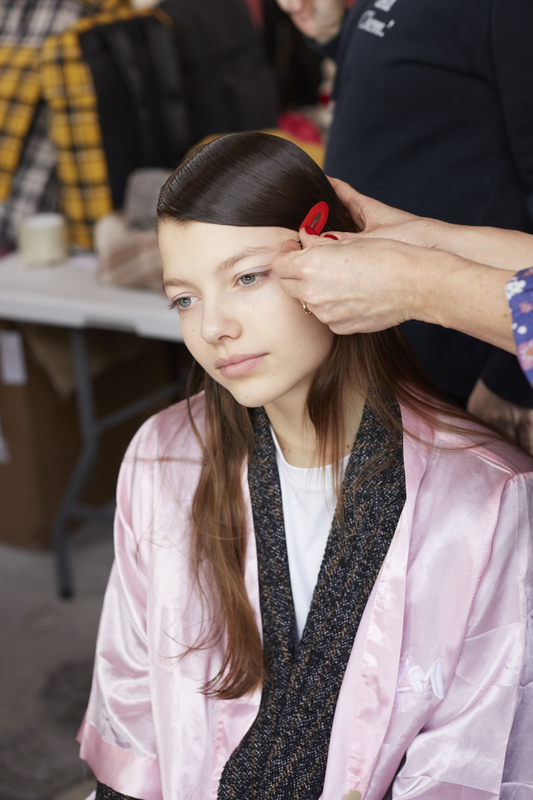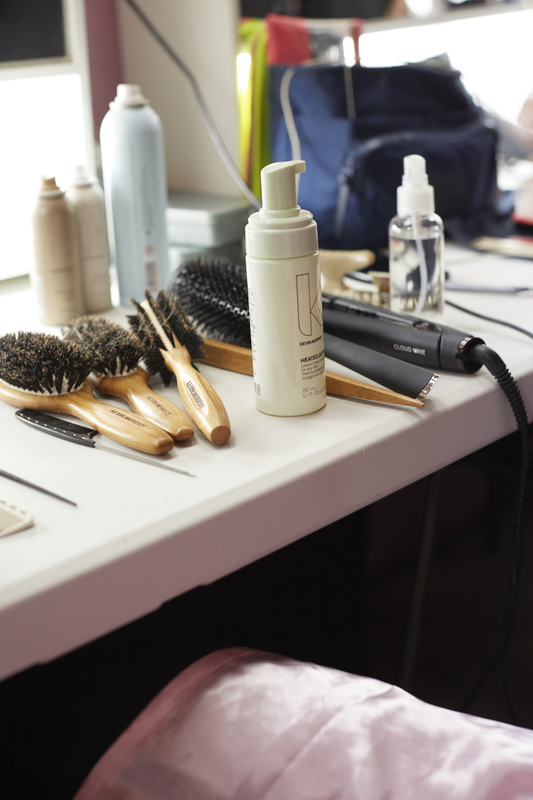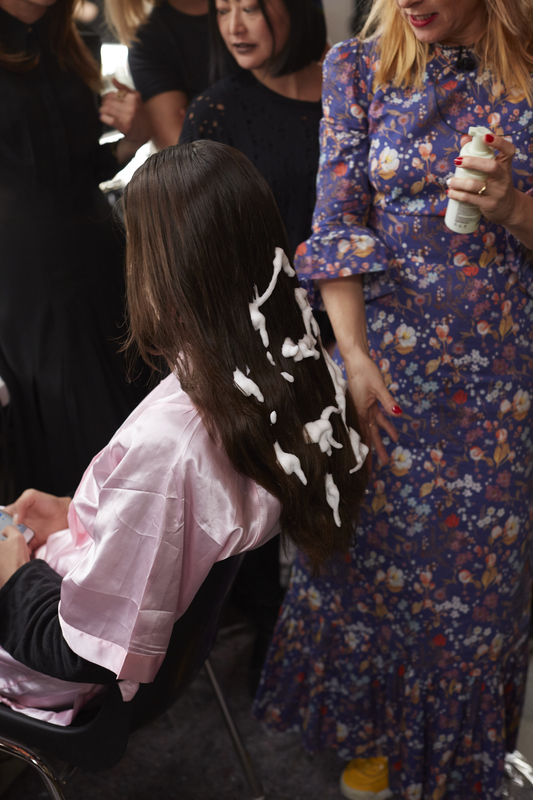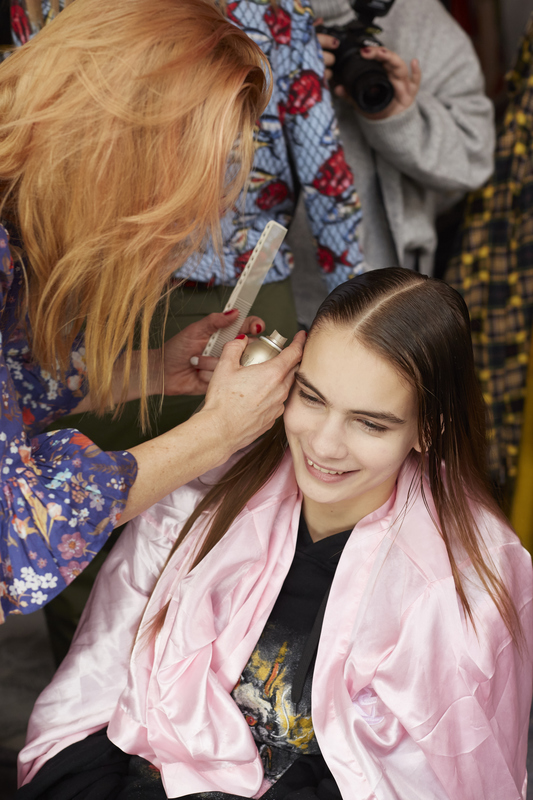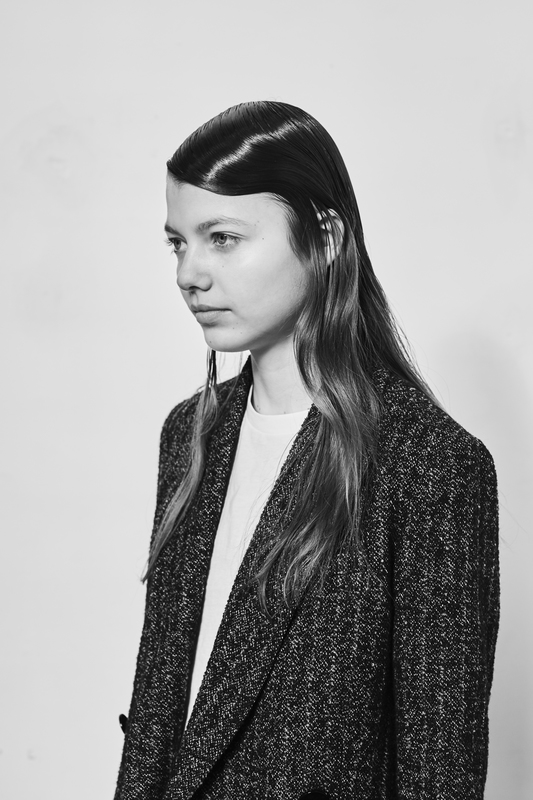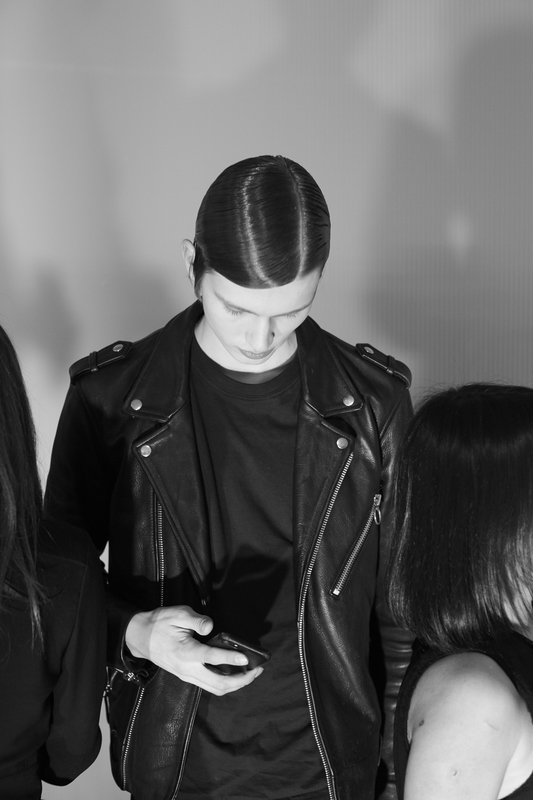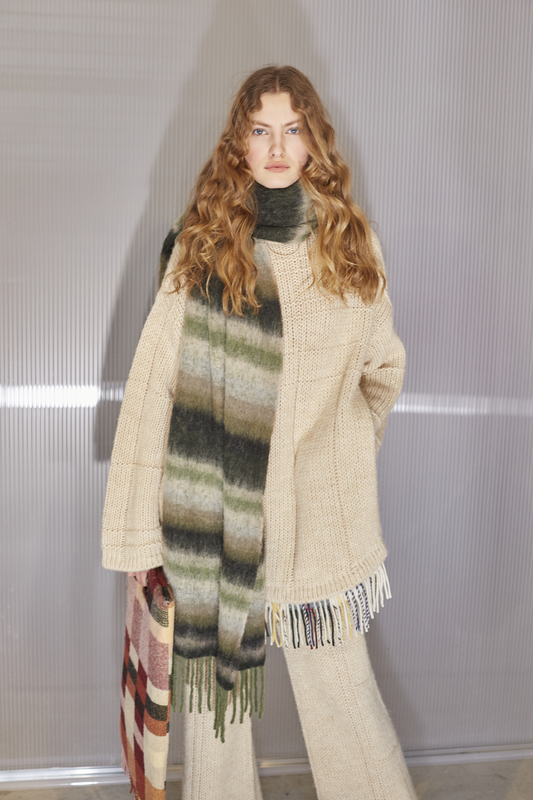 Résumé
Résumé is a relatively new brand, formed by two sisters in 2017. Their line hit the ground running and produces 6 ready to wear collections each year. At their most recent F/W19 show, they had a slight throwback to the 90s not only with their fashion choices but also with the hair. Neon shades were highlighted with quilted jackets, fuzzy collars, and vinyl fabric. What better to go alongside these vibes and silhouettes than crimped hair? Utilising a slicked-back shape in the front and a soft crimp in the back and lengths, this multidimensional style packed a severe punch that complemented the clothes and became an instant hit.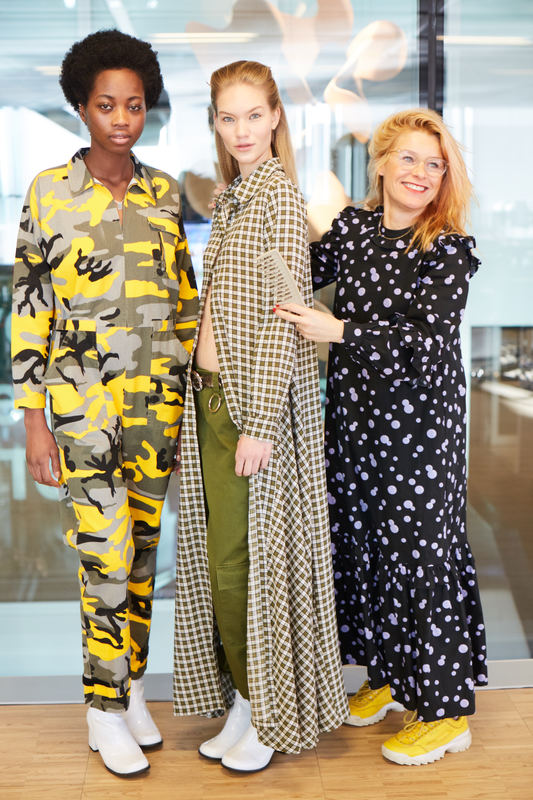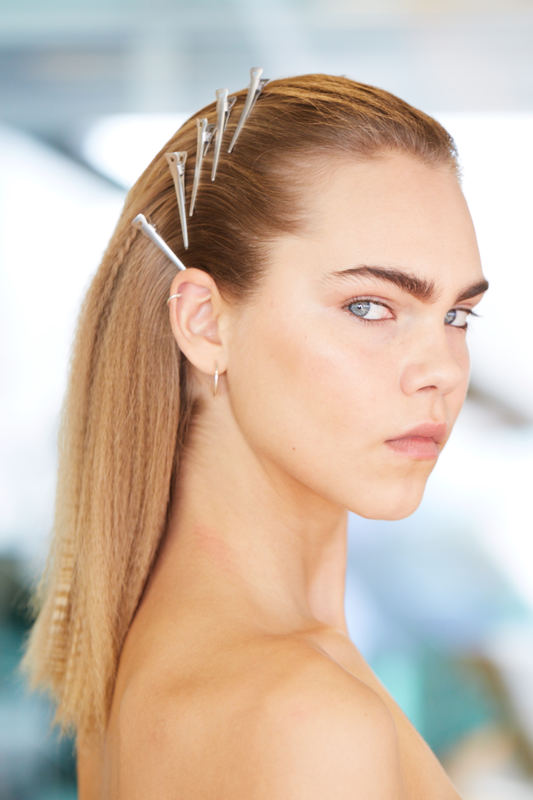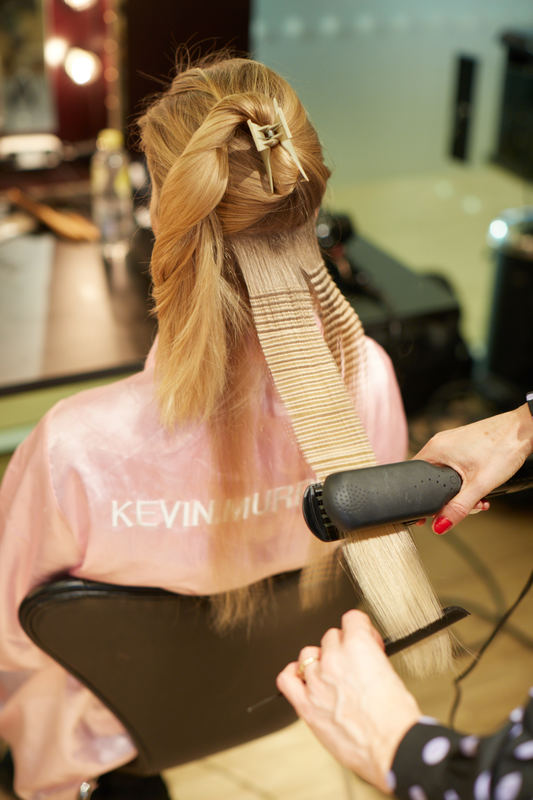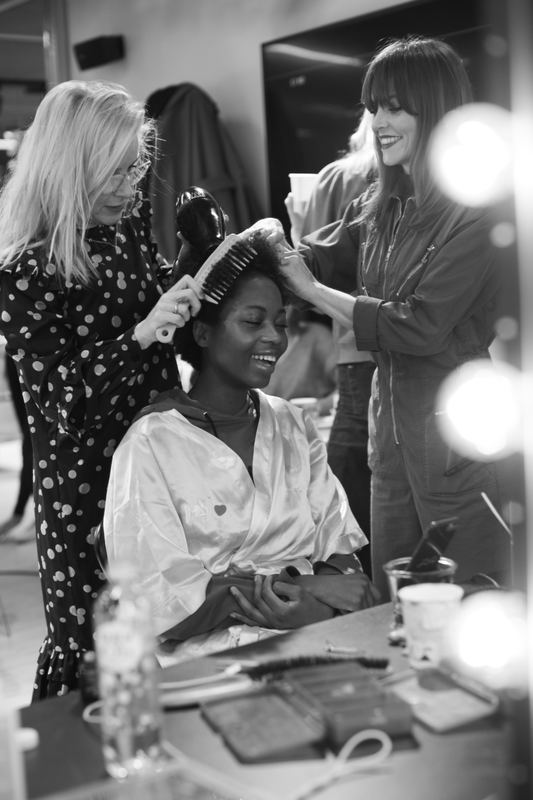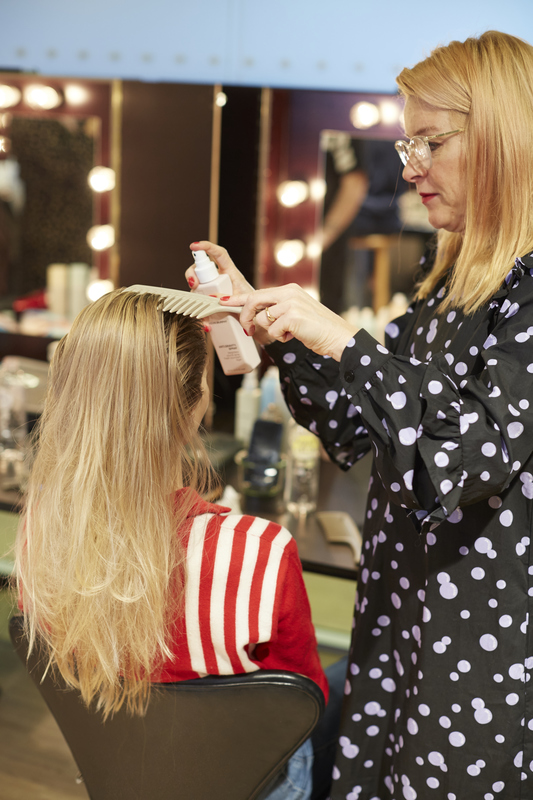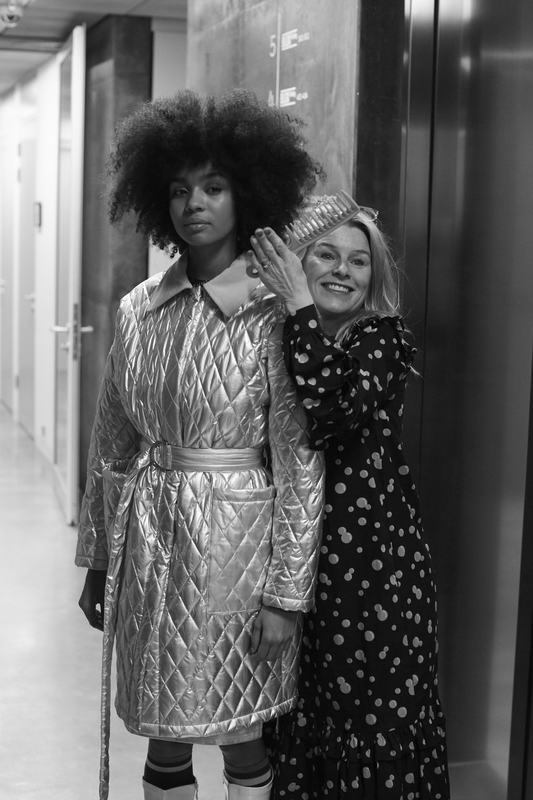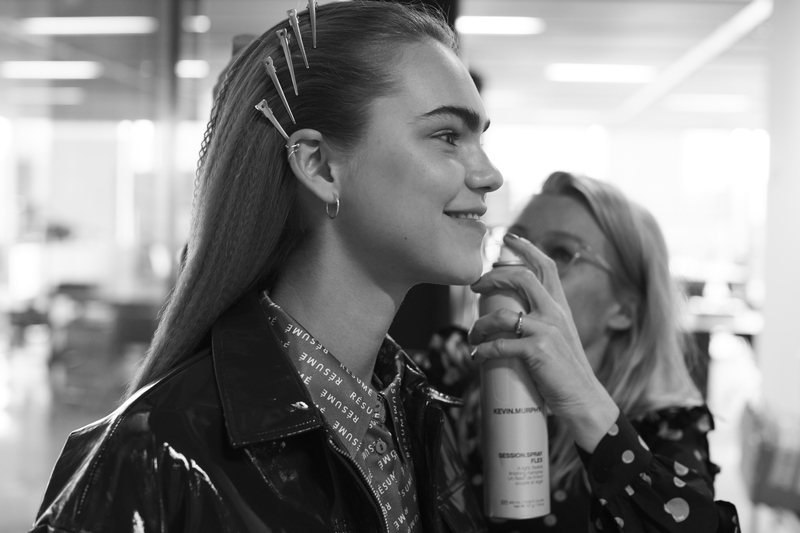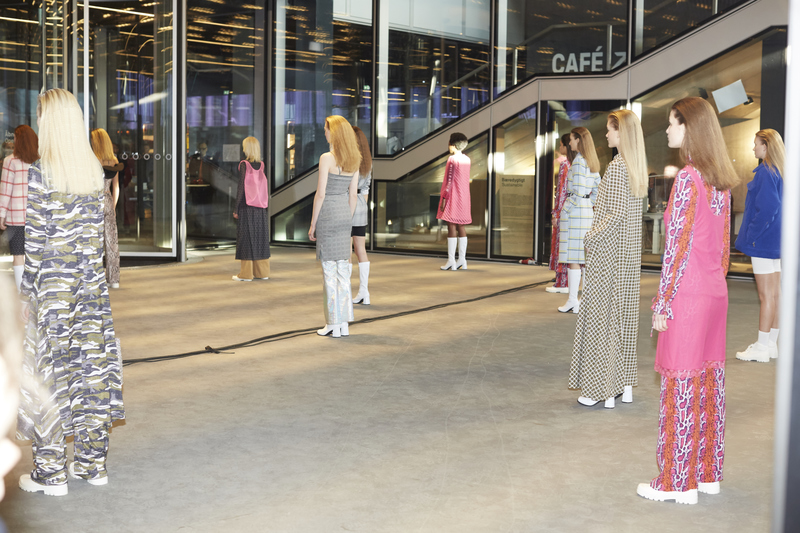 ROTATE
ROTATE caused quite the stir at Copenhagen Fashion Week this season setting hearts ablaze with dreamy garments anyone would love to add to their wardrobe. Mutton sleeves and bright fabrics were fan favourites amongst a sea of sequins and floral prints. Soft undone waves, indicative of classic KEVIN.MURPHY complemented the ROTATE show. SESSION.SPRAY FLEX was the hero product alongside the KEVIN.MURPHY TEXTURE.COMB.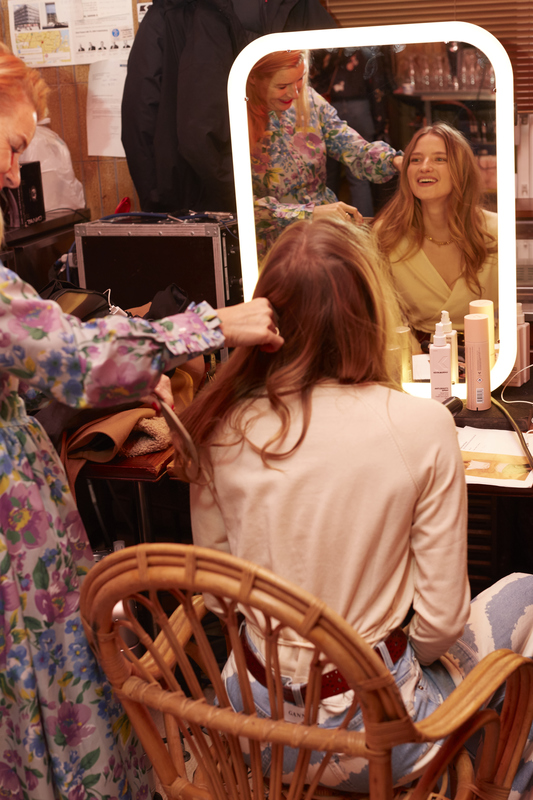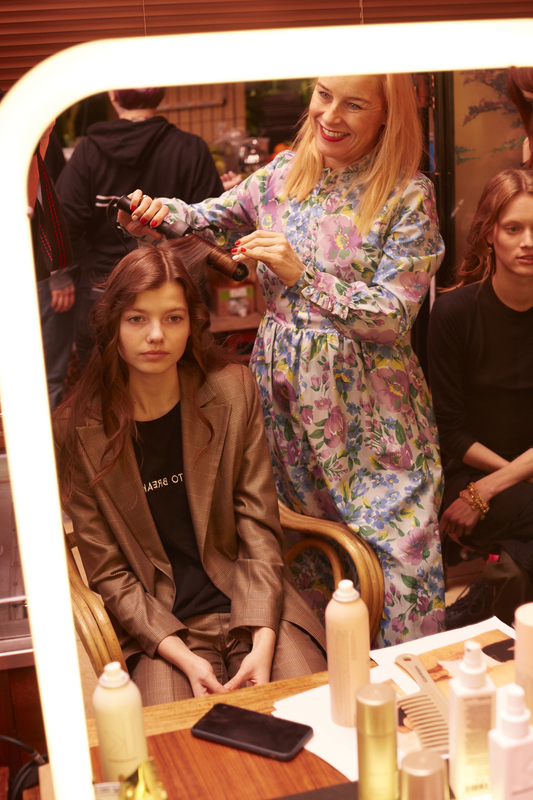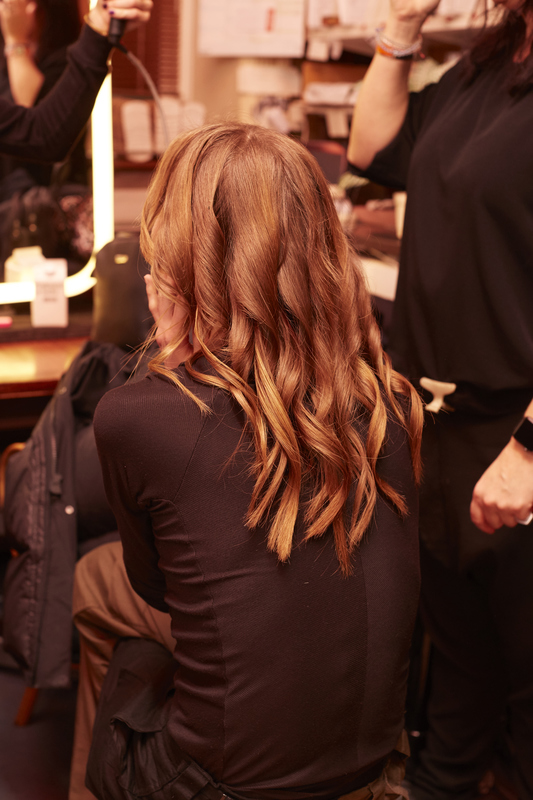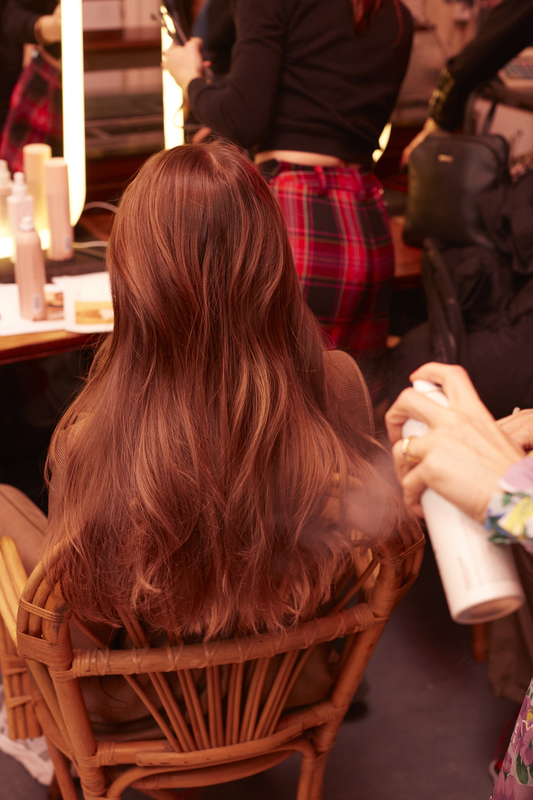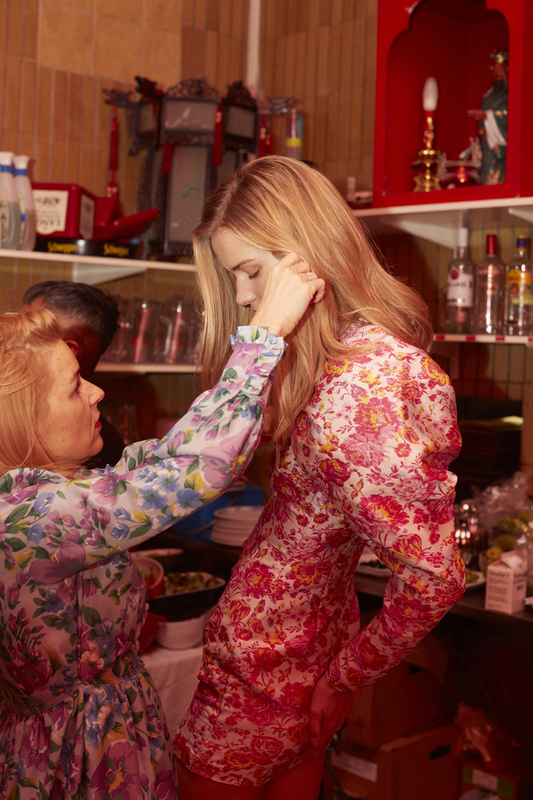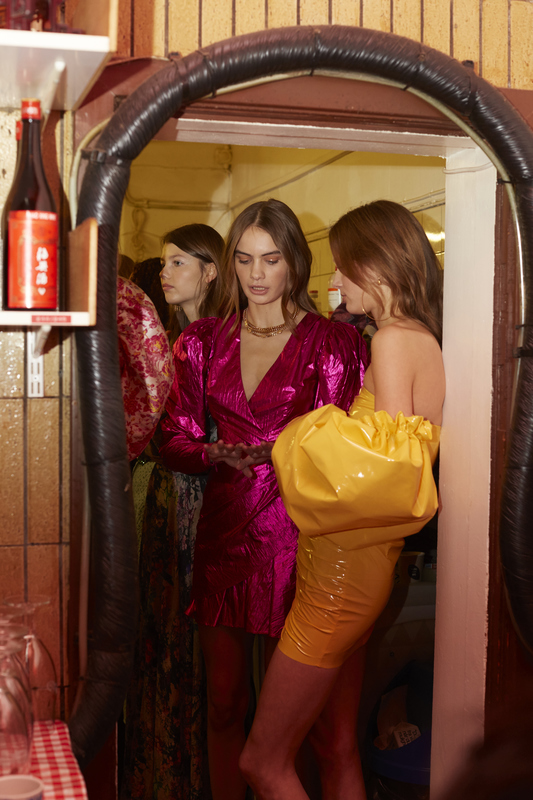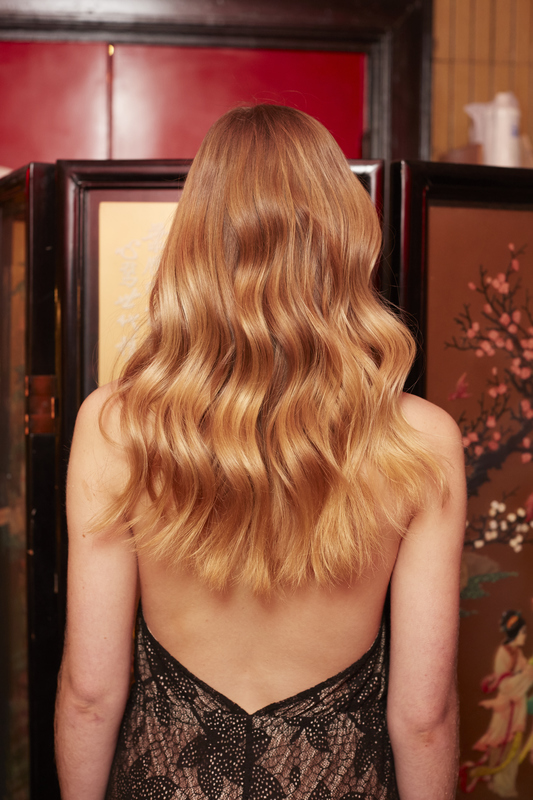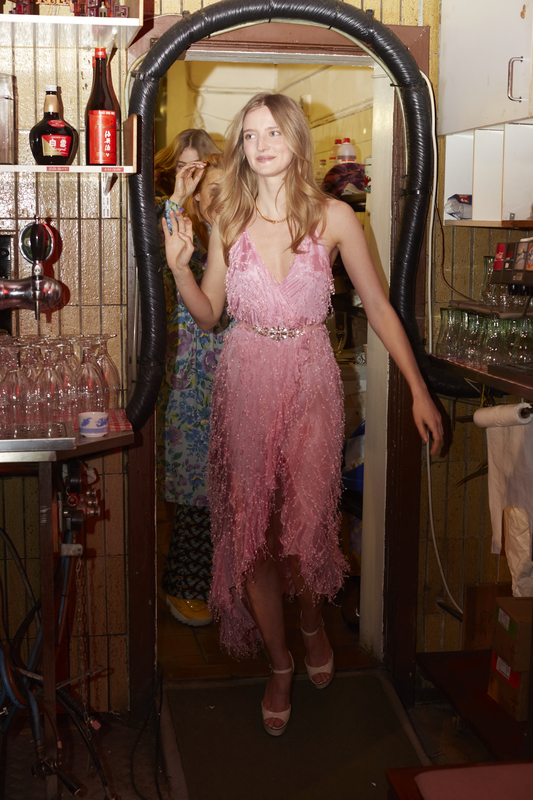 ---
For fashion-forward colour and style inspiration be sure to visit us on Instagram, Facebook, Twitter, and Bangstyle and to see all the specials, be sure to visit the KEVIN.MURPHY store!