Sun's out, blondes out! That's right, it is peak summertime, which means now is the perfect time for blondes to show up and show out! Something about the summer sun always catches blonde strands at the perfect time to create a radiant glow and irresistible shimmer. It is time to start living your best blonde life, and Keune is here to guide you and your clients along the way!
The best way to get your clients to live their best blonde life is by setting them up for success from the moment they sit in your salon chair. Luckily, Keune is launching the Keune Healthy Blonde Program this summer! The Healthy Blonde Program is designed to build strong, resilient blonde hair with integrated Bond Fuser technology so that your clients will have their dream blonde hair that can also stand the test of time.
The Keune Healthy Blonde Program
This program utilizes some of Keune's classic Ultimate Blonde products with some new, soon-to-be salon favorites! To start with the classics, Keune's labs have integrated their signature Bond Fuser technology into Keune's Ultimate Blonde Power Blonde and Ultimate Blonde Cream Blonde lightening powders, as well as Care Silver Savior Shampoo and Conditioner. With the addition of the Bond Fuser technology to these exceptional products, after a lifting service new bonds are created, and hair damage is reduced, resulting in your client's hair being strong, resilient, and their best blonde!
New Products!
To further strengthen and boost the health of blonde hair, the Keune Healthy Blonde Program includes the launch of two new products: Ultimate Blonde After Blonde Treatment and Care Silver Savior Foam Treatment. Going blonde isn't just about having beautiful color; it's also about achieving silky, smooth hair, and the Ultimate Blonde After Blonde Treatment will ensure your clients have soft blonde hair that is also smooth to the touch! A conditioning salon treatment, Ultimate Blonde After Blonde Treatment, works from the inside out. It utilizes the Bond Fuser technology we love to strengthen the strands while also helping protect the hair's outer structure, leaving the strands with a soft glow you can't resist running your fingers through.
Ultimate Blonde After Blonde Treatment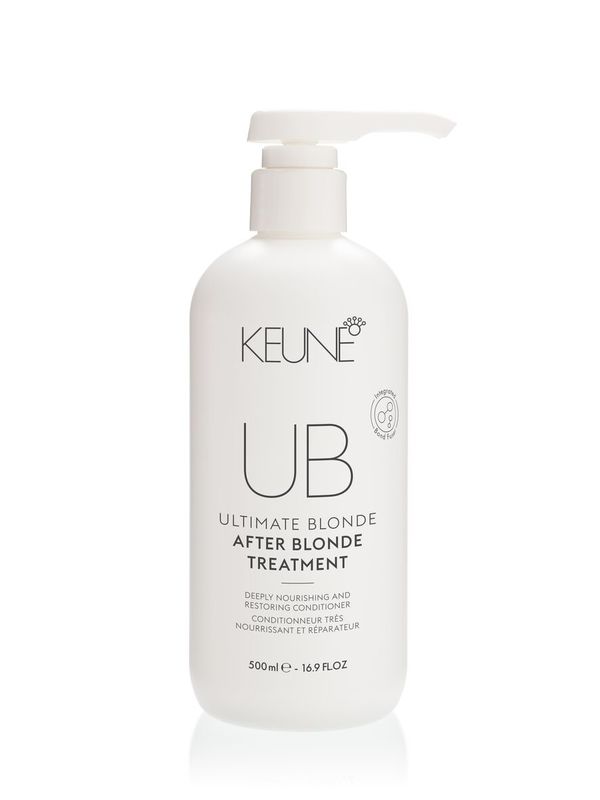 After lightening, to ensure your clients keep their blonde glowing and smooth well after their salon appointment, provide them with the new Silver Savior Foam Treatment. This product is a leave-in conditioning mousse that contains violet pigments to keep their blond cool by neutralizing brassiness. It's also filled with provitamin B5, which will keep their tresses moisturized and soft between salon appointments.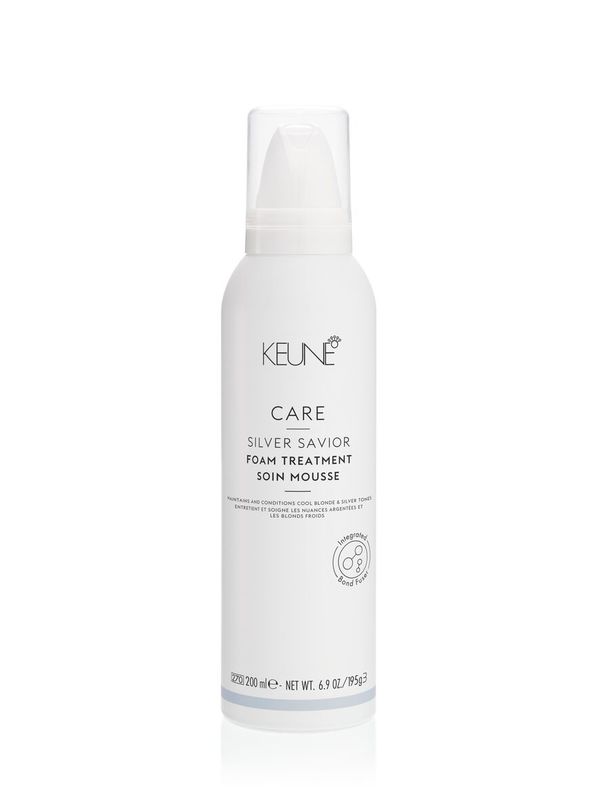 This summer, you can expect many clients requesting to go lighter and embrace their blonde side! Give your clients exactly what they want by creating the color of their dreams, but don't just leave it at that. Give your clients what they need by following along with the Keune Healthy Blonde Program and creating a blonde that is equally as healthy, strong, and resilient as IG-worthy!