While this has been a salon favorite for a few years now, crimping has now become mainstream. As guests and salons begin to incorporate this into their lookbook it is important to learn how to ensure your crimping style is a success. Find out why we love this trend and all the different ways you can use a crimper in your kit!
If you want a lose-looking crimp style, the best way to achieve this is with braids. Try weaving a few Dutch braids throughout the head or even split those into 3 or 4 for a finer wave. Apply a styling cream, such as Redken Braid Aid 03 throughout damp hair and then braid. Once fully dry, remove your braids and tousle with your hands to create a volumized look.
Looking for a more defined crimp? You'll want to invest in a crimper! (Which can be used for much for than just a crimped style!) The Sam Villa Textr Iron is a great option to create this style. On blow-dried hair, work in sections where you want the texture. Spray each section with Redken Fashion Work 12 and then begin crimping from the top near the root to the ends.
You can either leave these as is or create a completely different look by then curling these sections! The Sam Villa Marcel Curling Iron + Wand is great for controlling the crimped curl.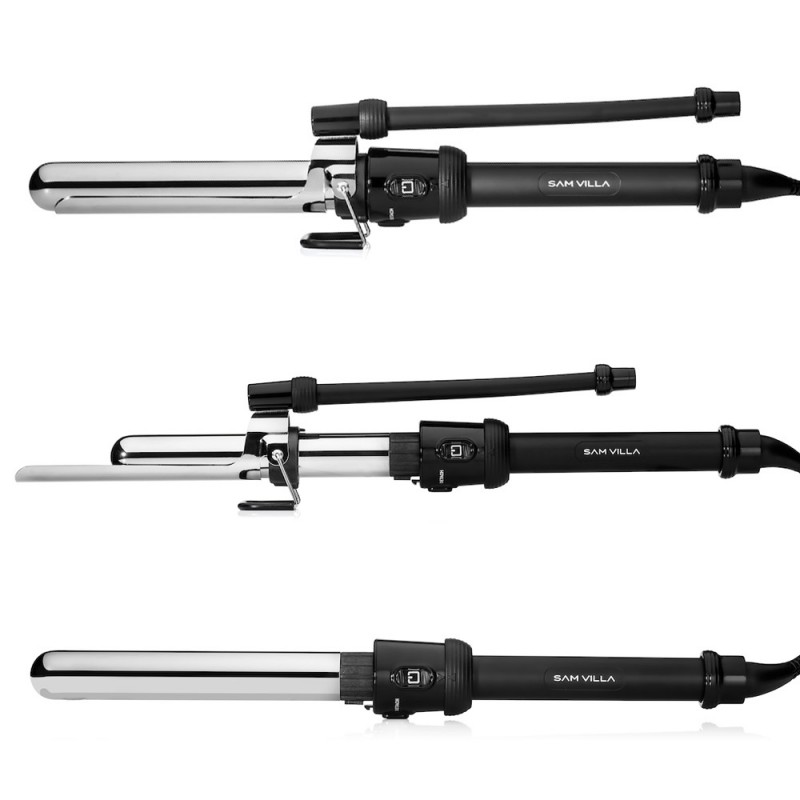 Want to add a little va-va-voom? Crimping is not only great as a standalone style, it can be used to create volume within a blowdry or upstyle as well. Once hair is dry, section out the top section and then proceed to crimp underneath sections to add volume and body to your style.
---
For even more hair care and styling tricks, be sure to stalk Sam Villa Professional on Bangstyle and check out all of his tools in the Bangstyle Store!