Do you know your curl hair type? Reading up on curl hair types often looks like an outline for an essay, "look at paragraph 3A" or "see my source cited in 4C". A simple way to think about curl types? Remember Type 1 is straight, Type 2 is wavy, Type 3 is curly, and Type 4 is coily. The subtypes of A to C go by the width or diameter of your wave, curl, or coil pattern. A's have a wider pattern size, B's medium, and C's consist of the smallest of the three subtypes. Who knew there were so many subtle nuances to curly hair? From an "S" and "Z" to a zigzag pattern, we've got all you need to know your curly hair type.
Curl Type 1: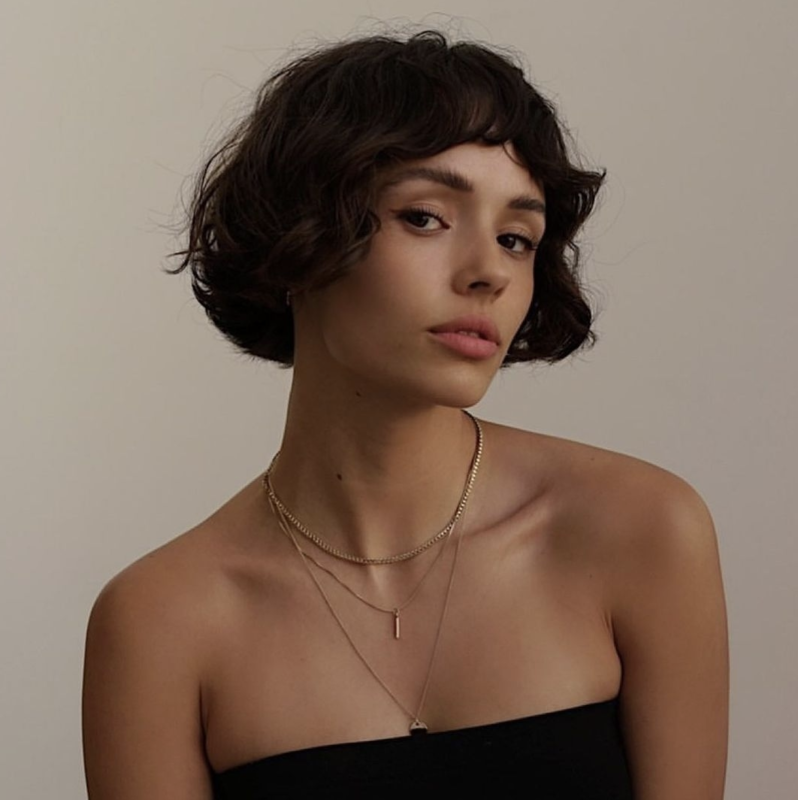 AKA Straight Hair. Type 1 is characterized by the absence of curls, resulting in straight hair. Your hair is resistant to curls whether it's fine or thick. If you want to add texture to your strands, we recommend spritzing sea salt spray from root to tip scrunching the product in to add movement and air-drying. Once your hair is totally dry, use a curling iron or wave iron to add more texture. Pro tip: leave the ends out, and don't clamp down on the curling iron to get the most natural-looking curl.
Curl Type 2: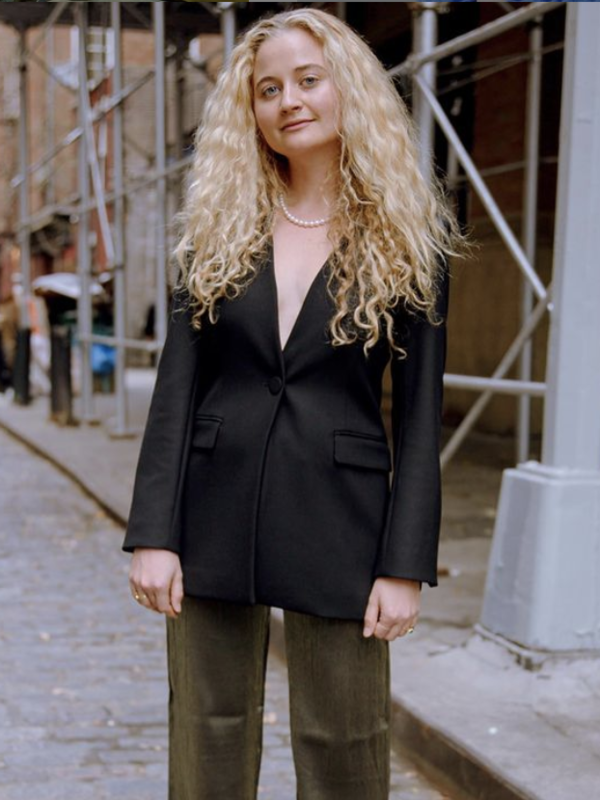 @harlingross / @manrepeller shot by @ohmakeda
AKA Wavy hair. Though wavy hair is known to be most prone to frizz, you also have endless styling options. Unlike Type 1, there are many levels to your wavy hair.
2A hair is usually finer and retains its shape, which makes it easier to straighten or curl with hot tools. For a sleek straight hairstyle, we recommend the Signature Series Sleekr Straightening Iron by Sam Villa Professional. The 1" Sleekr flat iron features exclusive rounded plates that won't snag or grab the hair
2B hair waves follow the shape of your head. Think: Joss Stone - the hair is closer to the crown and is defined with an S shape. To enhance your natural waves, use a texture enhancer like KEVIN.MURPHY's KILLER.WAVES.
2C waves are thicker and the S pattern doesn't take much product to define. Frizz is going to be your biggest enemy and to fight it you have to make sure you're using moisturizing products are key. For a frizz-free definition, try using a leave-in conditioner and follow with mousse to lock in hydration while enhancing your curl pattern.
Curl Type 3: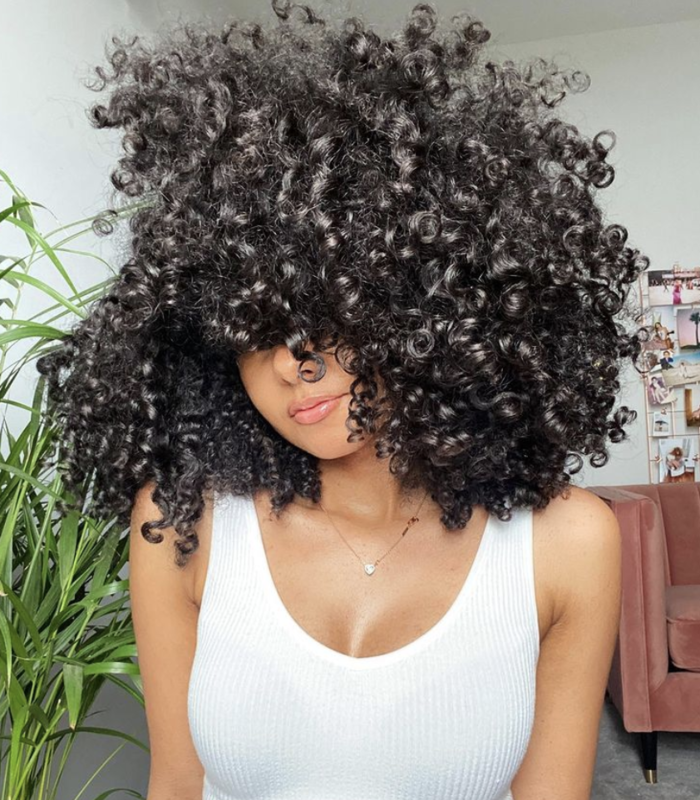 AKA Curly hair. Type 3 curls range from loose bouncy strands to tightly wound corkscrew-shaped patterns. These types of curls have some shine to them, however, like Type 2 waves, are prone to frizz.
As the loosest of the three curl patterns, 3A curls are shinier and have a larger pattern to them. To help to define this type, start in the shower with the proper shampoo. Look for keywords like hydrating, moisturizing, or creamy when picking a formula.
3B curls are about the size of your finger. They are tighter but still have a bounce to them. The best way to maximize definition with this curl type is to ensure your strands have plenty of moisture. Always apply products to the hair when they are fairly damp and pick formulas that add volumizing or texturizing benefits. Creams and mousses are a great choice and one of our favorites is Redken Aerate 08 - All-Over Bodifying Cream-Mousse. This cream-mousse formula adds volume, texture and moisture to hair whether air- or blow-drying.
3C curls are commonly classified with a tighter curl pattern similar to a corkscrew. Usually the circumference of a pencil, they are the most voluminous of the different types. For best results, use a co-wash or hydrating shampoo and conditioner and apply a curling mousse, like Wella Professionals EIMI Nurticurls Boost Bounce to define curls, defy frizz and create a flawless finish.
Curl Type 4: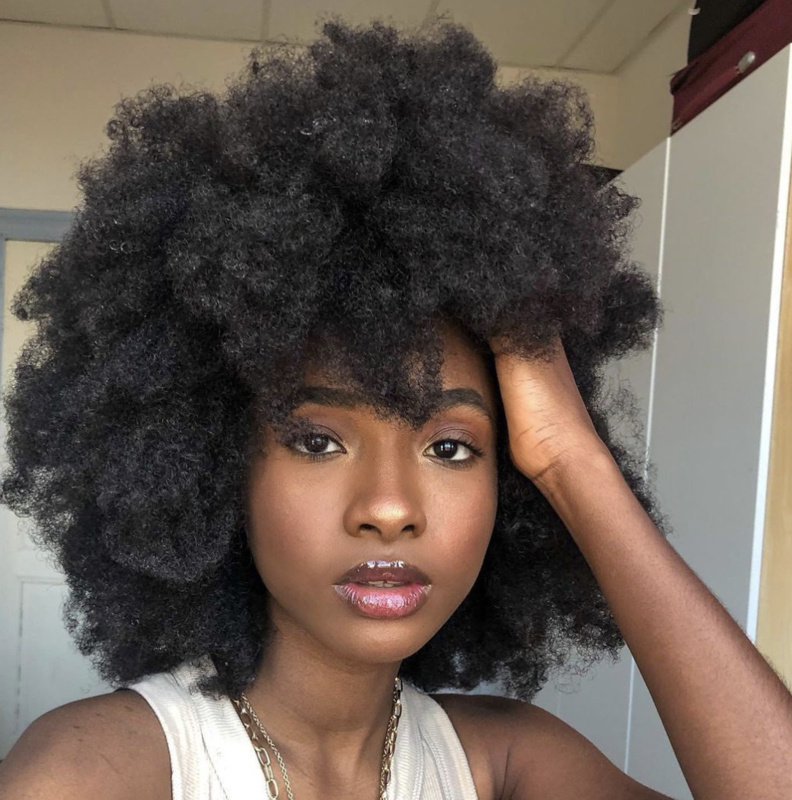 AKA Coily hair. Type 4 coils require hydration and extra moisture during every step of your styling regimen because this type is prone to breakage and can experience extreme dryness if not taken care of properly.
4A coils resemble 3C curls, but have a smaller circumference, like that of a crochet needle. Coils are often softer and more pliable and perform best when products are applied to wet hair. Consider layering a hydrating product, like Keune Care Curl Control Defining Cream to reduce frizz and add definition with the slightest amount of hold for a long-lasting style.
In both size and pattern, 4B coils resemble the spring inside a pen and can be shaped in so many different ways. For this type, styling creams are your best friend. The key to getting elongated coils from this thick texture is using the shingling method to stretch out and reshape the coils together. To do this, layer product in small sections, and gently rake your fingers through the section to evenly distribute the product to each coil.
4C hair is characterized by sharp bends that create a Z or a zig-zag pattern. Tightly coiled and more fragile, this hair type results in a lot of breakage. 4C coils tend to look the driest because hair follicles don't lay flat, and therefore don't reflect light. To define curls and enhance shine, we recommend Wella Professionals Nutricurls Micellar Shampoo for Curls for hydration to the hair and scalp, and Wella Professionals Nutricurls Detangling Conditioner for Waves & Curls. Pro tip: Rinse out the conditioner with cold water because it helps the cuticle of your strands lie flat and reflect more shine.
When it comes to curly hair, there is a wealth of information out there and knowing your curl type is the first step. This guide is to help you find your curl type and the products that will enhance your hair and allow your curls to truly shine.