*Note: This is Not a D.I.Y. Project
Many people took to their own pair of scissors to give themselves a haircut during this pandemic. Some results were surprisingly amazing, and others...well, let's just say that not everyone had beginner's luck! While learning how to trim your hair at home was a fun quarantine project for many, it was only done out of necessity. Salons are opening back up and it's time to leave the hair cutting to the professionals, especially when it comes to cuts on curly hair!
Embracing the curly fringe trend is not a D.I.Y. project, and if you try to do it yourself, chances are you won't be happy with the results. So, it's best to seek out an experienced hairdresser to create this look for you! Emphasis on "experienced!"
Be Picky When It Comes to Choosing a Stylist
When choosing a stylist for your curly fringe dreams, it's okay for you to be picky and to search around. Not every stylist may have experience in working with your hair type, so it's crucial to find someone who does. Here are some things to look for in your stylist:
Do they have experience working with curly hair?
Specifically, have they ever cut hair for someone with your curl pattern or similar?
Have they cut a fringe haircut before? If so, have they cut curly fringe?
Having the answers to these questions before committing to a stylist may save you from regrets down the line.
Determine Your Face Shape
Whether you already know your face shape or you're actively looking into a mirror to decide, it's important to have this information for your hair appointment. If you're unsure of your face shape, no problem, you can always ask your hairdresser to help you determine this.
There are so many different types of fringes, like a wispy full fringe, swoop bangs, or even a pixie version! Ensuring that you and your stylist have a good understanding of your face shape will help determine which type of fringe haircut to get. For instance, if you and your hairstylist come to the conclusion that you have a round face shape, they may suggest going with a side-swept fringe or curtain bangs, because it will help add some dimension and angles to your face.
Start Long, then Inch Shorter
The fun thing about having natural curls is that the true length of your hair is so mysterious! When you have your hair styled with products that lock in your curl pattern like MOTION.LOTION by KEVIN.MURPHY, you can see the results of shrinkage. Then, once you step into the shower or jump into a pool, you get to see your hair transform and stretch to be a longer length! While this may be a fun process to watch, it can lead to confusion when determining how short to go with your fringe.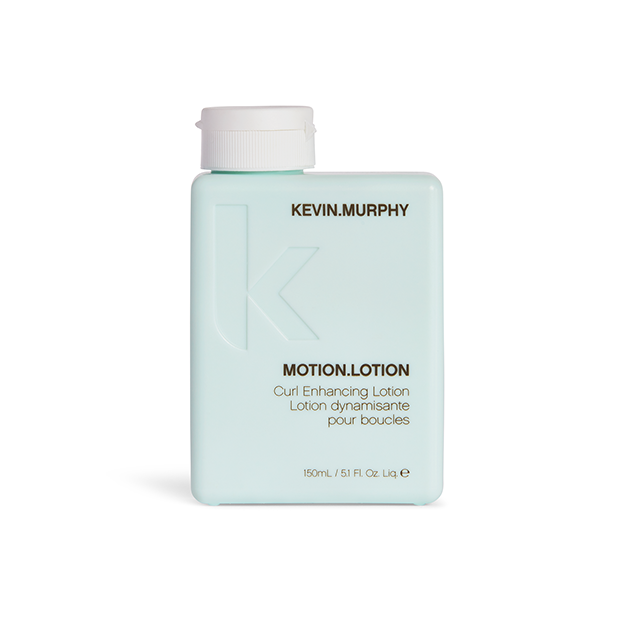 Because the shrinkage of your curls can be a bit misleading, we suggest starting on the longer side of a fringe and then inch shorter the next time around. Remember, it's a lot easier to trim your hair when it's longer, than to grow your hair out if it gets cut too short.
Get the 411 on Maintenance
Before you hop off the salon chair, make sure to ask your stylist for some advice on how to style and maintain your new curly fringe between your hair appointments. Hairstylists offer the best advice and will even give you a list of styles and products that will be helpful for your maintenance. This advice may include a wash routine that utilizes the Keune Care Curl Control Shampoo and Conditioner, or an anti-frizz routine that features Redken Frizz Dismiss Mask. No matter what the advice or product recommendations your stylist gives you, make sure to save it on your phone or in a notebook and do your best to maintain your look!