Hair trends come and go, but there are some go-to styles that stick around season after season. Case in point: the curtain fringe. Keep reading to find out why everyone is still falling for this trend and if it is a match for your mane.
Curtain Bangs — the details:
The curtain fringe starts off shorter in the middle, and the length grows longer as it moves out toward the temples. They can be tailored shorter or longer with varied densities based on the desired finish. While they are a low-maintenance style, this isn't a DIY shape and should most definitely be created by your stylist. They will most likely cut your hair dry and will use technical texturizing techniques to create the soft finish that sets this look apart.
What makes this look so alluring?
The reason why curtain bangs continue to be one of the most requested fringe shapes is because of fact that they are flattering for everyone — hair type, texture and face shape. They are a great addition whether you like to wear your hair smooth or with natural texture and can be the ideal accompaniment for up styles to easily add flair.
Is this the right fringe for you?
In terms of upkeep, curtain fringe is fairly low-maintenance. Depending on your style, you'll need to get it trimmed about every 4-6 weeks and it may require a slight amount of daily heat styling to finish your look.
Alternatives to the curtain fringe:
If you want a more dramatic look, simply ask for a fuller fringe or a shape that is more straight across like blunt bangs.
If you need something even more low-maintenance, consider "see-through" or "bottleneck bangs." Both of these shapes are similar to the curtain bang, but more sparse and with a slightly longer length. They offer texture around the face without being a true "bang."
Must-have products for curtain bangs:
Due to the fact that you will be heat styling your hair more often and will have hair sitting directly on your forehead, you'll need to invest in a heat protectant, dry shampoo and hairspray to cut down on damage, elongate your look, and keep everything in place.
Product recommendations:
Heat protectant: Quick Blowout

Dry shampoo: Deep Clean Dry Shampoo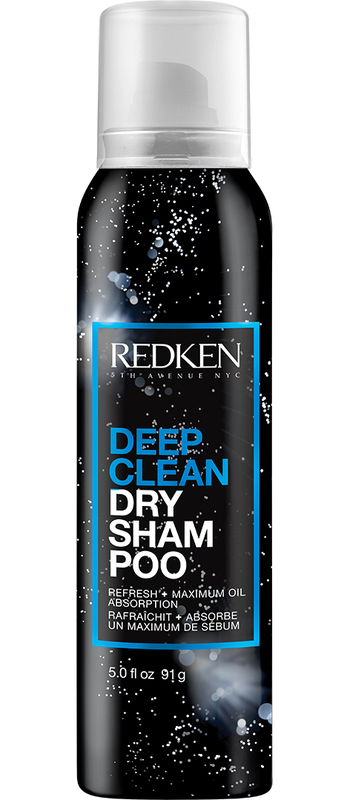 Flexible hairspray: Fashion Work 12