If you've ever had bangs and then tried to grow them out, you're familiar with the dreaded "in-between" phase—a stage when your bangs are too long to wear normally, but not long enough to blend in with the rest of your hair. Though there are a few fashion icons who learned how to rock the style (Jane Birkin and Brigitte Bardot to name a few), not everyone is jumping to rock the grown-out look—until now. That's right, curtain bangs are officially trending and women everywhere are scouring social media to find new ways to create the style. Read on to learn the secrets to rocking curtain bangs for every hair type.
On thick, straight hair:
Begin by sectioning off your bangs, then use a spray bottle to dampen the hair. Next, use a blow-dryer to rough dry bangs, making sure to use your fingers to shake the roots. Then, use a round brush to blow the ends of the bangs away from your face. Part the bangs down the center, then finish with Matrix Total Results High Amplify Hairspray.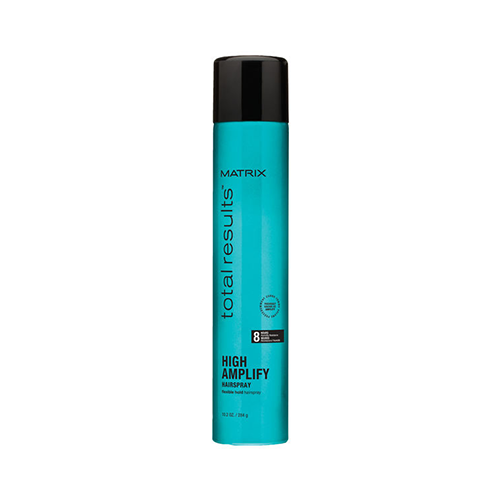 On fine, wavy hair:
Begin by applying Matrix Style Link Volume Builder Volume Mousse to damp hair, then use a round brush to blow-dry hair straight, making sure to blow the ends away from your face. Comb bangs forward, then gently part them down the middle and brush them out toward the sides. Apply Matrix Biolage Finishing Spritz Non-Aerosol Hairspray to lock the style in place.
On coarse, curly hair:
Apply Matrix Total Results Mega Sleek Blow Down Cream to towel-dried strands, then blow-dry hair straight using a round brush. Next, apply Matrix Total Results Mega Sleek Iron Smoother to dry hair, then use a flat iron to straighten bangs, curving the flat iron slightly to create bend and lift. Next, apply a small amount of Matrix Style Link Volume Fixer Hairspray to the teeth of a comb, then gently comb through the bangs and create a middle part. To finish, apply a dime-size amount of Matrix Biolage Sugar Shine Illuminating Mist to your hair, followed by more hairspray.
---
Looking for even more hair inspiration? Check out these looks and stay tuned for fashion-forward styles from Matrix!