Every hairdresser remembers the first pair of shears they ever bought – it was probably during cosmetology school as a part of your kit. After getting through school and into a salon, you promised yourself you would invest in a solid pair of shears since they are one of the most important tools you can invest in as a stylist. Confusion often comes when deciding what kind of shears to buy. They vary in size and shape and have all kinds of different grips, so where do you begin? As a rule of thumb, we find it imperative to begin shopping for shears by checking out what they are made from. The type of material that is used to craft them makes a monumental difference not only in the way your shears will cut hair but in their ability to last as well.
Shears need to be reliable day in and day out for you to be able to achieve the styles clients are looking for. Kimiko – a brand that specializes in shears – knows that at the root of any great style is a stellar cut. From the start, they've had a desire to help hairdressers be better cutters, which is why they focus not only on the materials their shears are made from, but educating the stylist as well.
Their signature model – Damascus – is created using steel from a factory in Sweden that has been specializing in Damascus steel since 1676. An absolutely beautiful process, the shears look as amazing as they cut and ensure long-lasting edge retention and perfect results.
While their shears range from $300-$1,300, their goal is to work with the stylist and present them with the tool that is best suited to their career and their budget – because it is all about what is most comfortable for them in both shear and price.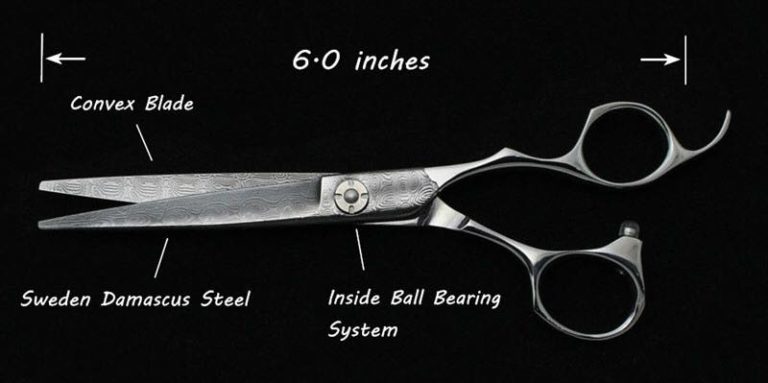 With Kimiko, the process doesn't end with the purchase. Their dedication to education and providing resources to stylists everywhere is commendable. Their Educational Director, Joshua McMichen is a former United States Amphibious Reconnaissance Marine and Blackwater Security Officer who served in Bagdhad, Iraq from 2007-2008. After this, he began his hair journey in 2009. Graduating from Paul Mitchell the School, Joshua trained and mentored with many great hairdressers and companies such as the Vidal Sassoon Academy of Santa Monica and Horst Rechelbacher of Aveda. Being in the special forces required an immense amount of discipline and determination that ultimately helped Joshua advanced quickly in the industry. The leadership skills obtained in the Military make Joshua a great teacher and Educational Director for Kimiko Shears.
Bring the best education to our Kimiko customers, we partner with guest artists like Anthony Edge and Steve Robinson of UK to go beyond just the cut. Classes are designed to give the hairdresser an understanding of haircutting as a whole, not just one cut. We focus on this in order to give them the confidence to do any haircut the client may ask for.
They truly believe that education is the cornerstone of anyone's success. To be successful at anything you must first be a student, have the tools to practice what you learned, and then possess the confidence to create the craft you've practiced. Our motto is "We Give You the Education-Tools-Confidence," once you have mastered these three you can then go out in society to grow your business and success.
To take a peek at their shears and see what upcoming educational opportunities they have be sure to visit www.kimikoshears.com.