"Bridal Collection"
Photographer: Katia Trudeau
Creative Director: Laura Olsen
Hair: Dat Tran
Make Up: Angie Di Battasti
Model: Erin Blaak
Hair Assistant: Katie Gabinet
Location: University Club of Toronto
Dress: Pearl Bridal House
Dat Tran has already built a reputation for himself as an amazing editorial artist, responsible for creating stunning imagery. One of his passions is creating beautiful hair art for brides. We recently had a chance to talk with Dat about his recent bridal collection, as well as what attracts him to wedding styling and how he manages to create such gorgeous styles that look very high fashion yet feel timeless.
Tell us a little about your bridal collection? What was the creative process? Inspiration?
Taken from the classic finger wave look and evolved into a more modern, textured bridal style, while trying to maintain a soft sophistication and timelessness. With bridal hair, I tend to take the classic and timeless updo's and add my modern spin to it. The ideas come to me organically while I am working on the bride, to create a hairstyle that compliments her overall look.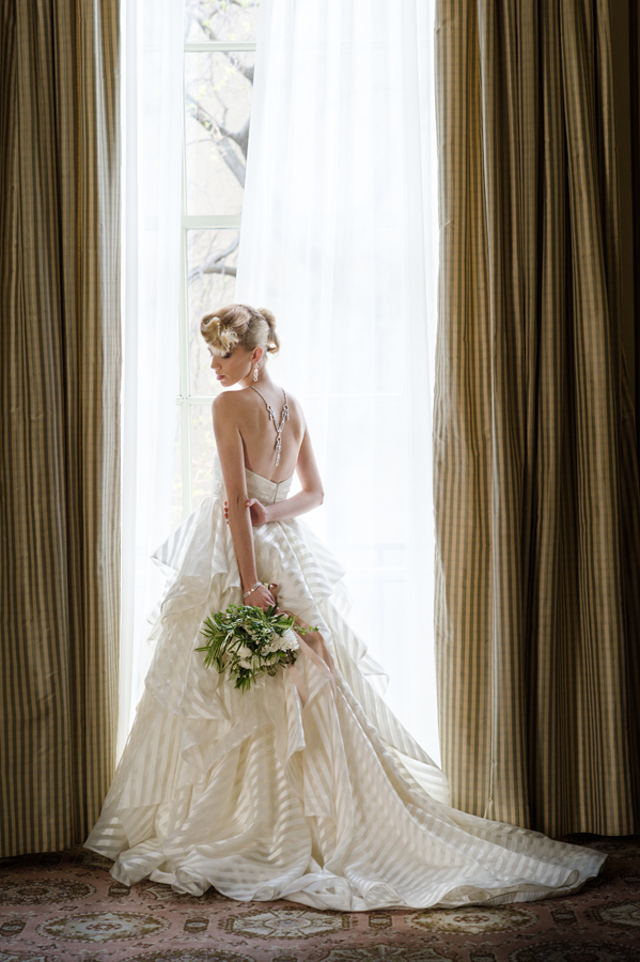 What draws you to bridal styling? What about it speaks to you above your other areas of interest?
Being a part of the bride's special day and helping to make her vision come to life. Having an editorial background, I like being able to make her feel like she stepped from the pages of a magazine or is walking the red carpet. The element of blending real people with fantasy and imagination.
What trends have you seen this year and why do you think they are gaining traction?
The styles are less stiff and have an element of softness to them that compliment and highlight the facial features. We don't see as much height at the top anymore or hair that looks like a can of hairspray has been used on it. These trends are gaining traction because brides still want to look like themselves, just more glamorous. They want their hair to appear touchable and effortless.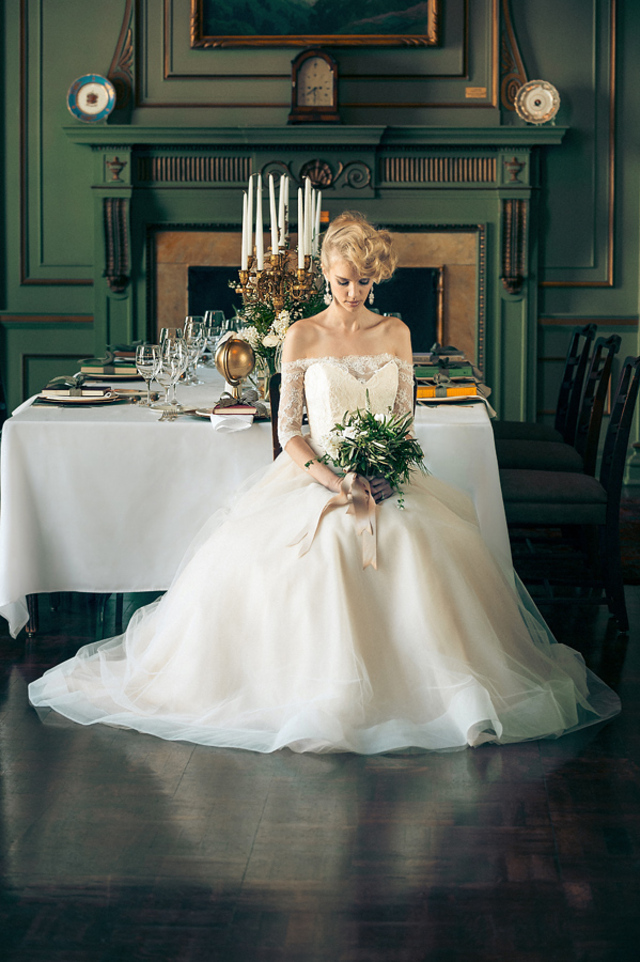 Where do you like to draw inspiration for your bridal styles?
From shapes and silhouettes.
How do you marry (pun intended?) something soft and elegant with a style that is a showstopper and uniquely yours?
Combining Avant Garde with Red Carpet looks is my thought process to creating something that is unique and a showstopper.
What is your recipe for successful bridal styling? How do you deal with a "bridezilla"?
Luckily, I haven't had to deal with any crazy "bridezillas" yet! I always make sure to have a trial with the bride a minimum of 6 weeks before the big day so I can get a feel for her hair, style and personality. If she's someone who's a bit more particular and will need extra time, I'll know it then. This helps me to be as prepared as possible on the day of, to make sure everything goes smoothly and everyone stays happy.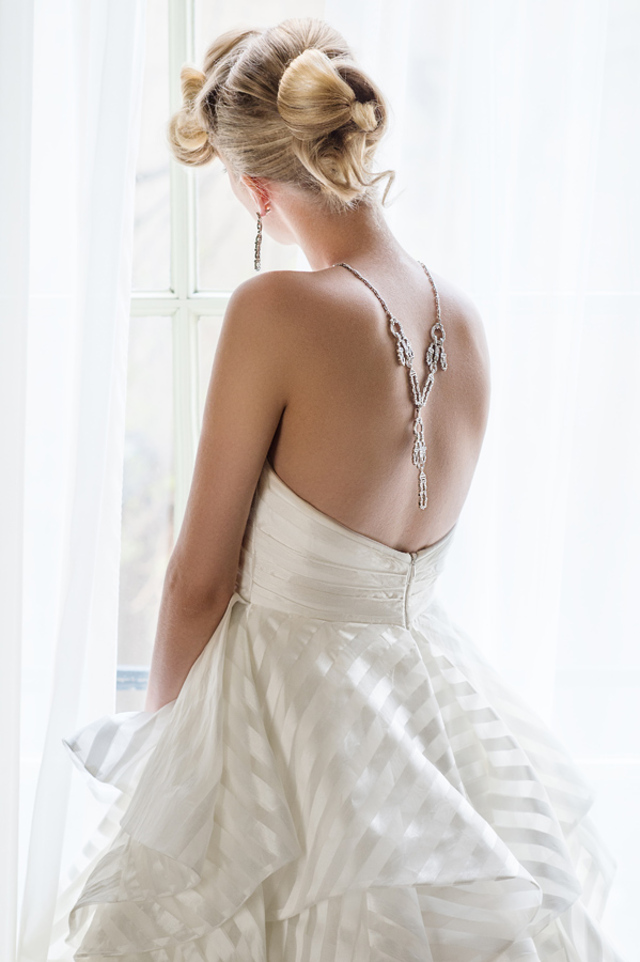 Where is your dream wedding and what is the one food item that is an absolute must?
If I had to do it again, I would get married at sunset on a beach in Hawaii. Grilled cheese would be a must!
What is your hair advice do you have for grooms on their big day?
Don't do anything drastic close to the day of. Maintain a hairstyle you like in the months leading up and make sure to clean it up a week before. This ensures that it still looks fresh, but natural. If you're not sure how you want your hair to look on your big day, discuss it with your stylist at least 3 months before so you can work together to create the best look for you. This way, if it needs to grow out a little, you have time to let it get to where it needs to be.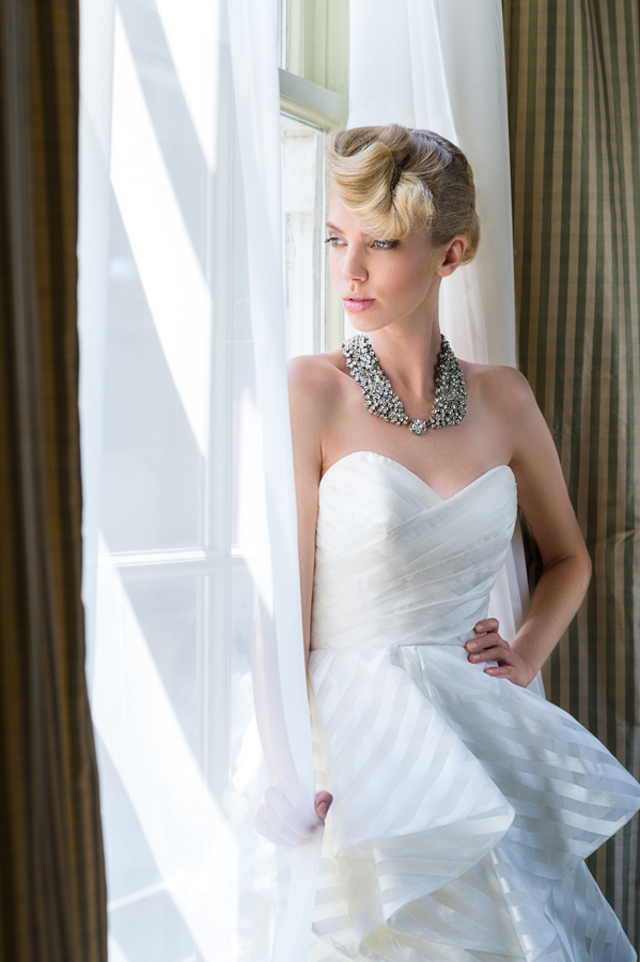 Which styles are you seeing blossoming into next year's trends?
Trends are ever evolving but weddings still have an element of tradition. Trends can be dangerous and can really date the couple's photographs when they look back on them years later, so a bride's hairstyle may reflect the current trends while remaining classic. One trend that's going to be more prominent is hair accessories. Many brides are avoiding the veil and using anything from flowers to jewels to adorn and compliment their hairstyle, creating individual, unique looks for every bride.
Be sure to "Stalk" Dat Tran on Bangstyle to see more of his incredible imagery and keep up with his latest collections!