Mastering the perfect blow-dry can easily set you apart as a stylist. Clients absolutely love to see the finished look and achieving quick, effortless, polished results can also ensure your cut and color looks flawless. Ask any experienced stylist the key to creating the perfect blow-dry and they'll agree it's all about prep, tools, and practice, practice, practice! Whether you're a student or a stylist on a budget, Sam Villa is proud to welcome the Essential Series Blow Dryer, their most affordable dryer packed with tons of features in a lightweight powerful styling tool to their range. It delivers professional results at an affordable price. To give you more insight into developing your skills, Andrew Carruthers, Education Director for Sam Villa, breaks down how to expand a solid blow-dry skill set with this entry-level professional dryer.
Blow Dry Tips:
1. Work first to create an intentional foundation by wrap-drying hair to about 60-80% dry.
Work hair diagonally taking small sections at a time to access the base of the hair.
Wrap downward when trying to control volume.
Wrap up and over the head when trying to create volume.
Use high heat and airflow for most fabrics. Reduce the heat for fine, thin, or overly processed hair.
Keep the dryer following close behind the brush - think that the brush is the truck and the dryer is the trailer...they are always linked together.
2. Once hair is about 60-80% dry, start the styling process with round or styling brushes.
Work in clean sections, but don't pre-section the entire head to avoid part lines.
Smaller round brushes create more bend and are better for creating volume.
Larger round brushes are great for smoothing or creating a soft bend in the hair.
Choose a thermal brush for more shape and a boar hair bristle brush for tension and polish.
Try using a 9-row finishing brush for maximum tension on resistant fabrics.
3. Get comfortable with tools to build muscle memory, save time and take the stress off the body.
Practice twirling brushes through the hair in different sectioning patterns.
Try holding the blow dryer in different positions. For example, holding it by the body will sometimes be more comfortable than holding it by the handle.
Turn the concentrator nozzle to be parallel with the head instead of turning the entire dryer. This saves stress on the shoulders.
"For glossy strands that really shine, use a blow dryer with ionic technology, like the Essential Series Blow Dryer. It tightens and polishes the hair's cuticle for a satiny-smooth, high-shine finish. For even more luster, use the cool shot button to lock in all that shine and style," explains Carruthers.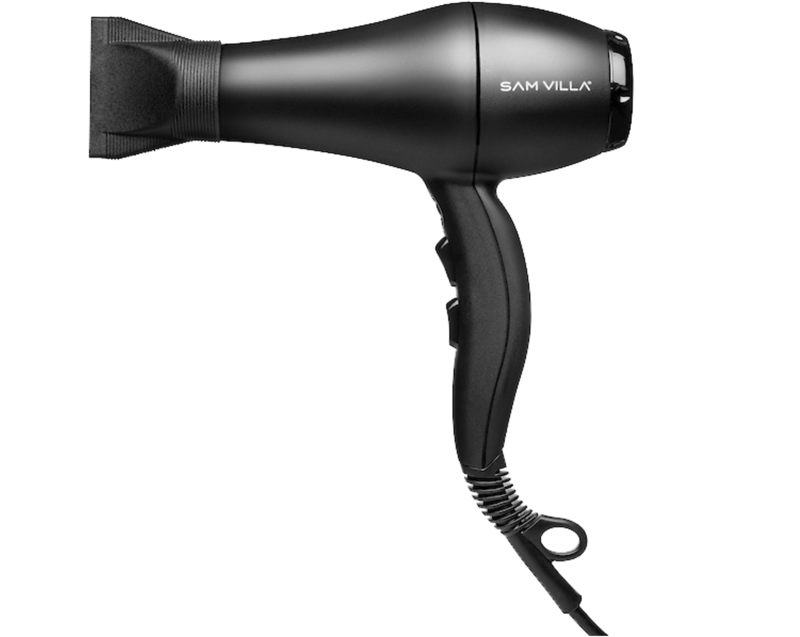 Advanced Ceramic/Ionic Technology for more shine with less frizz and a softer finish.
Ergonomic benefits for easy handling and control (gentle on shoulders and arms).
Variable speed (2 settings) and temperature control (3 settings) - front switches suitable for any grip.
Cool shot button to set style in place.
Professional and durable 1750w AC motor for quick powerful blow-drying.
9-foot cord length for convenient styling (extended cord strain relief for increased durability and flexibility).
Removable filter twists to unlock for easy cleaning.
Includes 2 precision nozzles - wide for drying long hair and narrow for polished finishes.