A favorite time of year for many – when the leaves begin to change and the smell of pumpkin spice linger through the air. We hope everyone stops to enjoy the magic of the season and to partake in all of its festivities. Be sure to dress up, use your imagination and allow this collection to fuel your "Day of the Dead" inspiration.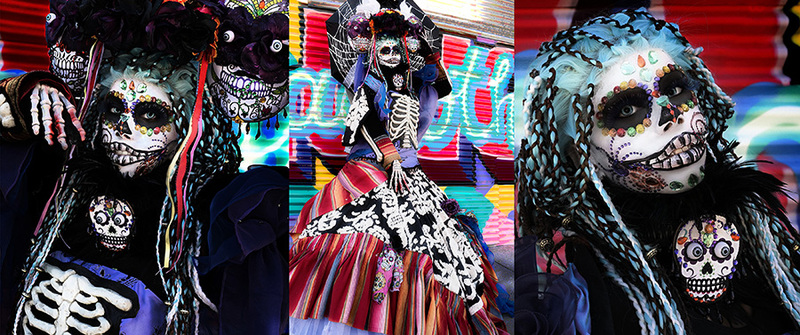 Keep reading to hear more from the artists about this spooky collection!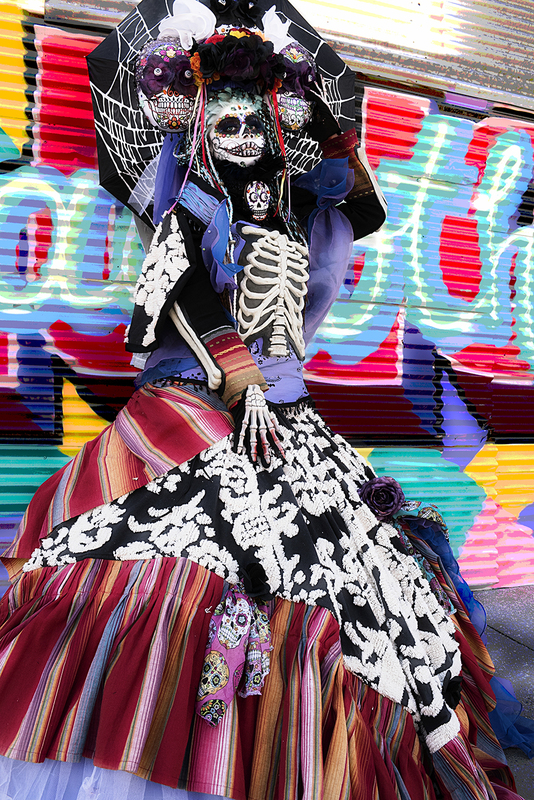 She's sugary sweet but looks can kill!! She'll cast a spell on you and mystify you with her royally dead appearance. Halloween is alive and well in Louisville, Kentucky. Absolute Studio's annual Halloween Fashion photoshoot plays tribute to Día de las Muertos or "Day of The Dead". Our Sugar Skull Princess modeled by Aurora Brown, ushers in the autumn season in bold, fashionable hues. She is a fierce fashionista with jewel-encrusted makeup, long braided locks and an otherworldly gown complete with accessories. Absolute Studio, Team members Genna Yussman Greene and Matthew Tyldesley introduce you to the Princess of the Dead.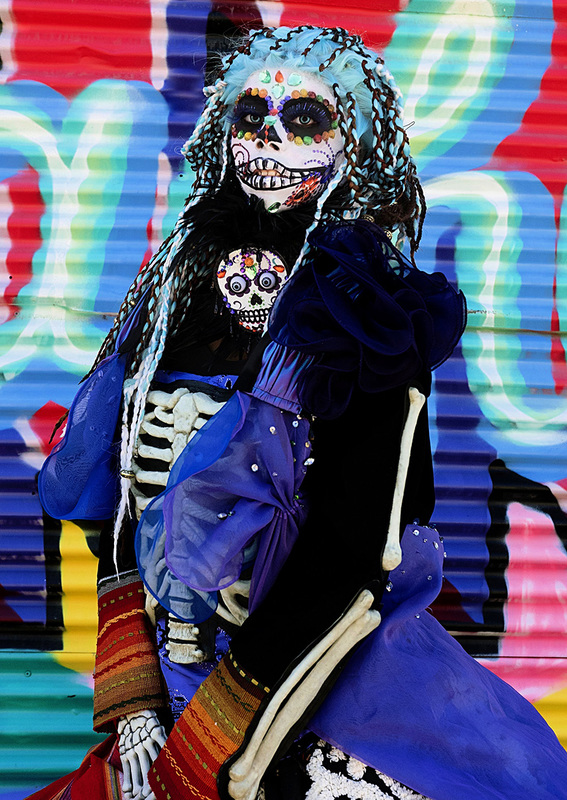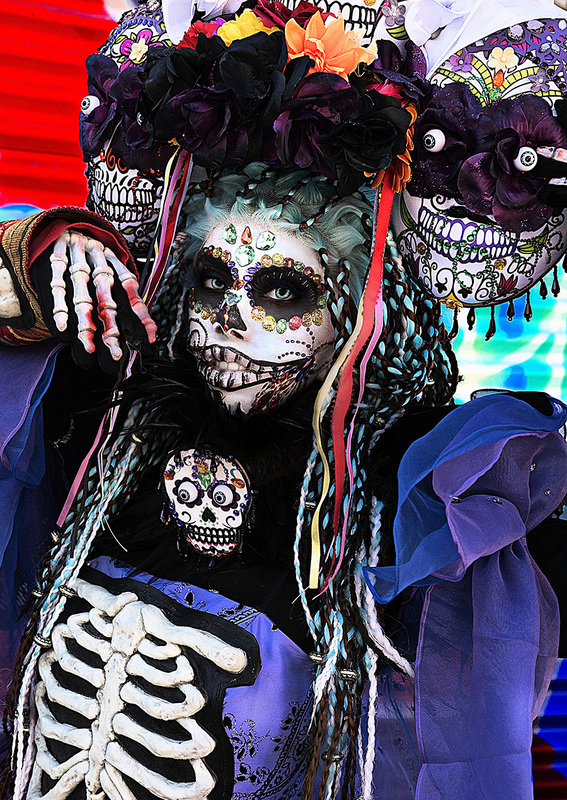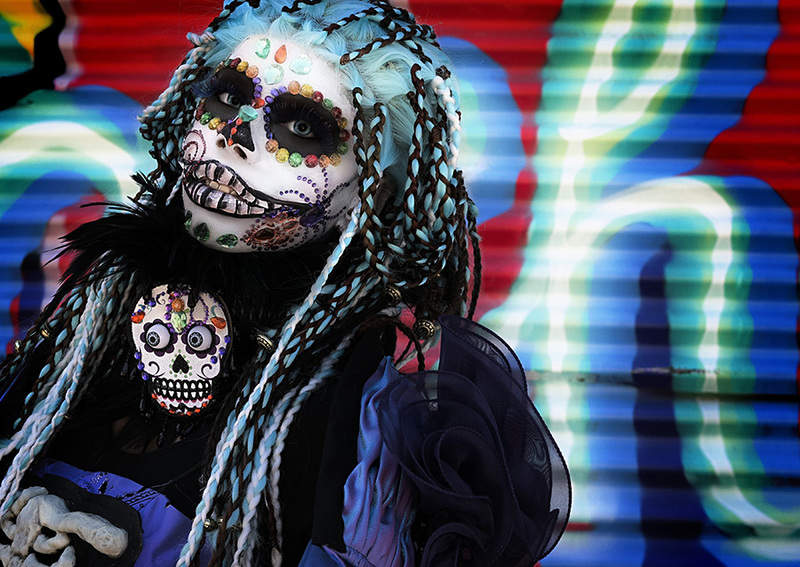 Genna Yussman Greene created this custom gown complete with the headdress. "I was inspired to do a Day of The Dead dress this fall. This fabrication allowed me to incorporate autumn colors with vivid purples, blues, orange, reds, and traditional black. I wanted to do something big, bold and beautiful. The headdress has three masks coming around the face with model Aurora's head making the fourth. Matthew Tyldesley created the hair to fit perfectly with the stunning baby blue and brown accents, which also blended with the model's actual hair. Martha Denise Vickers assisted me with makeup as we adorned Aurora with jewels and matched her face to fit the mask surrounding her. This a great way to get into the holiday season and to set it off with style." – Genna Yussman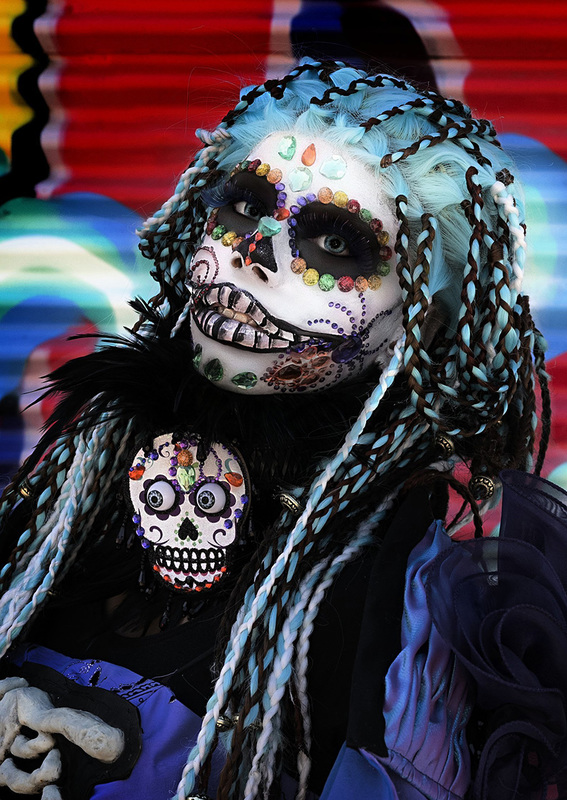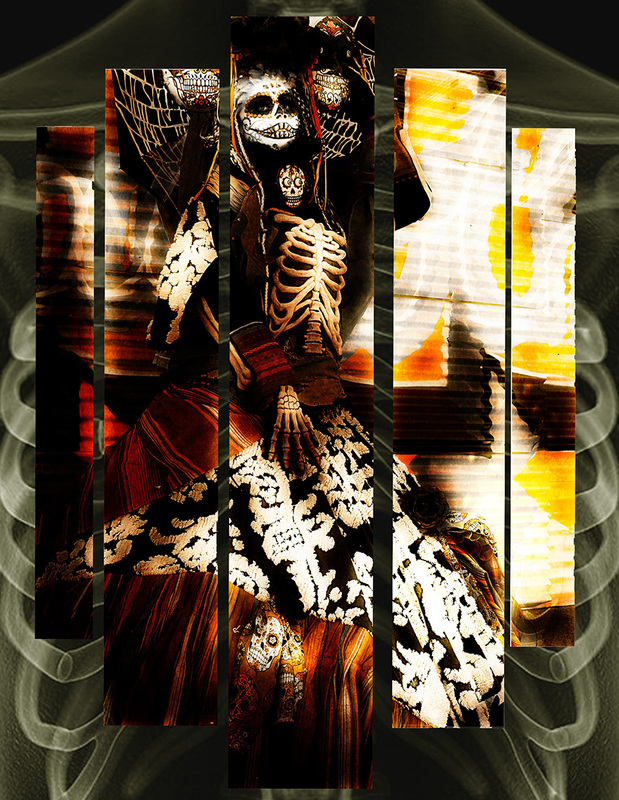 "I wanted to showcase some braiding, so for hairstyling, I opted for a long front lace wig. I started with a blue wig and braided four alternate colors throughout the entire wig into small braids. I worked with the long length and I added a few choice beads strategically throughout. I like the contrast between natural and fashion colors. I used small sections of kanekalon hair that I used to add color and length. The key to using the hair for braiding is to use the same amount of hair that matches your section you are braiding and the second is constant tension." – Matthew Tyldesley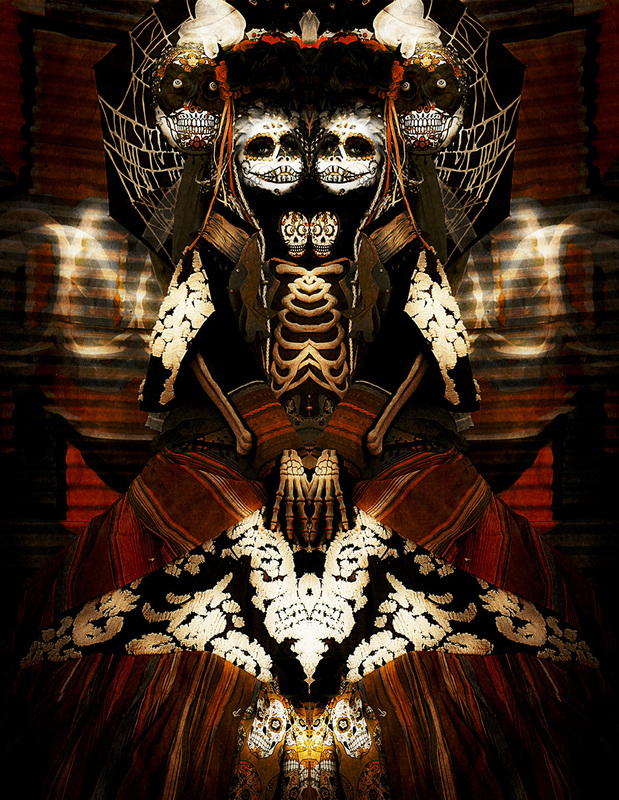 *The dress was placed on auction and winning proceeds went to benefit "Cap on Cancer" cancer charity of Louisville, KY.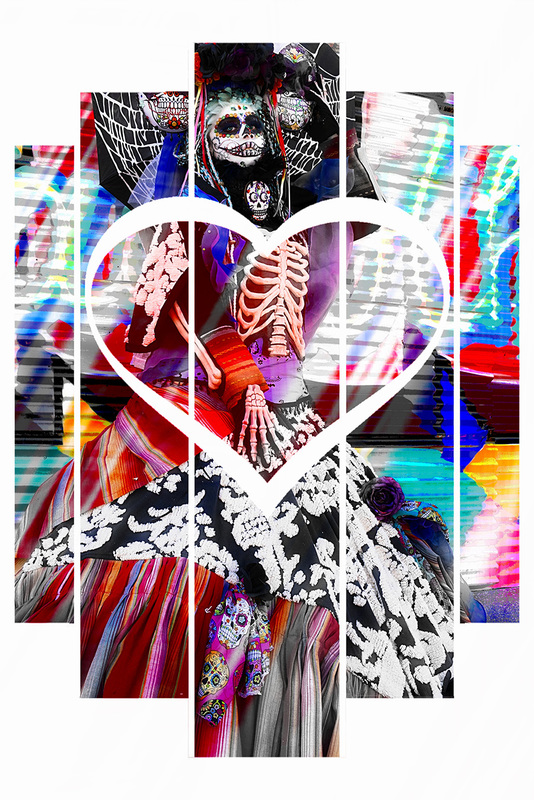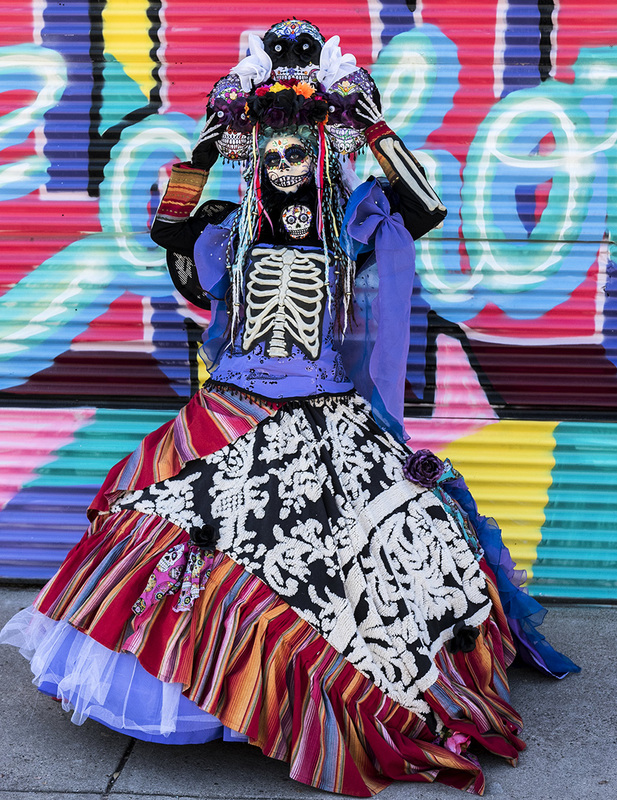 Model: Aurora Brown
Makeup: Martha Denise Vickers
Gown & Photography: Genna Yussman Greene @gennayussman
Hair: Matthew Tyldesley @hairbymatt